We Got To The Bottom Of Bossip's WILD Tweets That Are Social Media Gold
"The joke pretty much writes itself. All you have to do is deliver it."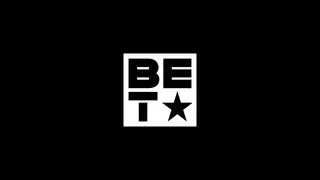 If you count yourself as an active Twitter user, there's a good chance you've come across one of Bossip's tweets at some point. And if you have, you'd surely remember, as the Black gossip site is in a class of its own when it comes to ridiculous tweets. Using absurdity as a motif, Bossip dares to go the places no other media organization is willing to touch, often employing terms such as "cakes," "saltine packets," and "smashed to smithereens" into its 140-character quips.
But Bossip doesn't expressly rely on those buzzwords alone. In fact, their tweets almost get more ridiculous by the day, and the Internet just can't seem to get enough of it.
Bossip's Associate Editor Jason Lee, who has been with the company for the past six years, gave BET.com the inside scoop on what goes into crafting those increasingly ludicrous tweets.
BET: It seems like Bossip's tweets have recently found cult fame on social networks. In your experience, is this newfound attention or have they always garnered this much fanfare?
Jason Lee: As far as the attention goes, I will say it is probably a little bit more. I wouldn't call it mainstream quite yet, but it's definitely garnered, like, what you said, more of a cult following. I think more eyes are on the fact that, hey, there's no one out here reporting entertainment news like that. And not for nothing, not just entertainment news but even regular crazy news stuff that's going on, whether it be political or just crazy stuff that happens in the news that you see on the daily basis.
BET: And sometimes the headlines slightly differ from the social copy. Why is that?
JL: [We] started taking headlines that we might do on the site and kind of adjusting them for Twitter. Because on the site we have advertisers, so at a certain point there was stuff that we couldn't all the way say on the site that we can go on Twitter and say whatever because there's no ads being run on our Twitter page. So I think that's kind of how it started but also just our team of writers I think are pushing the envelope with the creativity and just how they approach these things. It's worked so far because people are really saying hey, here's something crazy going on over here that we can't get anywhere else.  
BET: What goes into crafting a Bossip headline? I understand they have some sort of formulaic element, but at the same time all are ridiculous and outlandish in their own ways. 
JL: For sure. Honestly, I guess there is some formula as far as alliteration and things like that, but it's not a rigid thing where there's an outline and it says plug in these words here. Honestly and truly, I feel like all of the stuff that is coming about now is just a credit to the creativity of our editorial staff. 
BET: So every writer has the ability to craft copy but is it sometimes a collaborative effort to make the headlines or the social copy as ridiculous as possible? 
JL: Ninety-five percent of the time it's specifically the writer who wrote the story. Now there might be a time when any one of us might have a couple of options of things that we might want to say in a headline, and so we have a group chat in Slack and we'll toss out, "I'm thinking about [these ideas], which one do you think is the best one?" Depending on what the idea is, sometimes it'll be, "Which one do you think is the least offensive, which one of these do you think would get us into the least trouble but could also still be funny and engaging and make the point that we wanna make?" But I would say that ninety-five percent of all the headlines that go up are strictly the creativity of the person who wrote the story.
BET: Do you have a favorite headline or social copy that you've crafted or that someone else has crafted? 
BET: Just as absurd as possible.
JL: And yeah that's really kind of the idea, I mean it's called Bossip, which stands for Black gossip, which again, at its core, is a gossip website to talk about a level of sensationalism, but it's not the same type of sensationalism you'll see on, you know, the National Enquirer, like, "Oh Michael Jackson has four arms and got 12 women pregnant at the same time in the same bed." It's not sensationalism like that, but we do try to make it as absurd as possible and as funny as possible.
I think part of what Bossip has always tried to do is keep a balanced site. You'll see varying types of news that's not just all celebrity-driven, so in this day and age now with Trump and all the things that are going on, part of what we try to do as far as, you know, the resistance goes, and fighting back against some of those things, is to make sure that we call people out in a way that a.) lets them know that like, we're not rocking with that and b.) to make it funny, because that's what you know this is a great time for comedy. 
BET: The satire is practically writing itself.
JL: Yeah, I mean no, every single day the joke pretty much writes itself. All you have to do is deliver it.

This interview has been edited and condensed.