Interview: GloRilla Is Here To Stay
With cosigns from rap royalty, the Grammy nominee is out to keep Memphis on the map.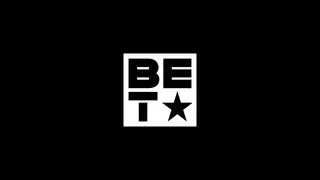 The archetypal struggle rapper is struggling no more. It could be said that Yo Gotti, a persevering journeyman out of Memphis, Tennessee, was a victim of regional bias; the industry was only willing to accommodate so many rappers from Memphis, an unsexy, medium-sized city and transit hub. But Gotti kept his nose to the grindstone, releasing 11 albums over a 25-year period, and now look at him. He's a label head forking over literal bags of freshly printed hundreds.
Gotti is building or has built, a kind of rap empire. The following people answer directly to Gotti: Moneybagg Yo, Blac Youngsta, EST Gee and Mozzy. If that weren't enough, Gotti in mid-July added a name to the CMG roster that stood out as very anomalous. Unlike many of her labelmates, GloRilla is not a streetwise thirtysomething whose demeanor betrays years of strife. She's a spokeswoman for the ratchet among us.
According to GloRilla herself, she had no designs on the YouTube algorithm. She wasn't trying to go viral, let alone become a girl power icon. But that happened after she dropped "F.N.F. (Let's Go)," her sisterly, cacophonic breakout tune. Built around a hard-nosed piano loop, "F.N.F." rejects ladylike norms in favor of "hopping out at red lights" and "twerking on them headlights." The hook is an irreverent salute to GloRilla's "rachet-ass friends."
GloRilla identifies so strongly with her hometown - Memphis - that she posts under the IG handle @glorillapimp. (That's a Project Pat reference.) And even before "F.N.F.," she was an artist of local renown. "Just Say That," her "new" collaboration with local crunkster Duke Deuce, is months older than is commonly assumed; the song "took a minute to drop because [Duke Deuce] had to clear it," GloRilla says. "F.N.F.," though? Something else entirely. It's an irrepressible pop sensation. Without it, GloRilla may never have found herself aboard Yo Gotti's sleek private aircraft, clutching a bag of money.
On the heels of dropping her new single and video for, "Blessed," BET.com spoke with the rapper about fame and music.
BET.com: Your signature song, "F.N.F. (Let's Go)," is now unavoidable on certain platforms. Did you anticipate the song becoming a TikTok staple?
GloRilla: Nah, I really didn't have TikTok in mind. I'm really not a big TikTok user.
BET.com: I've always understood "F.N.F." to be an anthem of female camaraderie and friendship. Is that a fair description?
GloRilla: You could say that. It's an empowerment type of anthem. It's ratchet.
BET.com: The visual for "F.M.F." has taken on a life of its own; it's been viewed tens of millions of times. What is it about you and your friends that so captivates the public?
GloRilla: I feel like it's taken off 'cause we was authentic. We ain't really, like, dressing on up; we was just having fun, being ourself, you know what saying? It ain't really a lot of people that represent females from the hood and ratchet females. We was just in the video having fun, doing what we normally do, and people like the authenticity - the realness to it.
BET.com: You recently signed with Yo Gotti's CMG imprint in a very triumphant fashion. I'm curious about the optics of that. Whose idea were the private jet and the bag of cash?
GloRilla: Yeah, that was Gotti idea. I ain't know - I'm thinking we just finna shoot the video. I ain't know we finna go on the jet or nothing like that. That really had surprised me. We pulled up and next thing you know…
BET.com: Where in Memphis are you from?
GloRilla: Like, I don't call it North Memphis - people that ain't from Memphis call it that. Me and Gotti are from the same area. He call it North Memphis; I call it Frayser.
BET.com: Yo Gotti is, of course, local rap royalty. Did he loom large in your upbringing?
GloRilla: When you think about Memphis music, you think about Gotti, you know what I'm saying, and Three 6 and them. That was the face of Memphis when you think about rap. They had the city in a chokehold, and you can't go to the club without hearing a couple of Gotti songs. So he was a big factor growing up.
BET.com: When I think of pioneering female rappers from Memphis, two names that come to mind are Gangsta Boo and La Chat.
GloRilla: I feel like they paved the way for female rappers globally. Them was the two female rappers out here! It wasn't only Memphis. It was, like, everywhere.
BET.com: Speaking of Three 6, the Migos-style "triplet flow" can be traced back to Lord Infamous. Does Memphis get enough credit for essentially inventing rap as we know it?
GloRilla: I don't know exactly what to say about that 'cause I feel like a lot people do know about the Memphis music scene. Memphis got a lot to do with rap, like, we got our own sound; don't nobody sound like us. So I don't know if Memphis get enough credit, but I feel like most people are in the know.
BET.com: The new CMG compilation, Gangsta Art, conveys that you guys are an exciting batch of artists. Your contribution to Gangsta Art is called "Tomorrow." What other songs on there do you like?
GloRilla: I love "Steppas." I like "Major Payne," I like "Gangsta Art" and I like "1st of Jan." Them my favorites.
BET.com: You've been endorsed by a whole slew of industrial giants, including some highly visible female rappers. Which co-signs stand out as particularly meaningful?
GloRilla: I'm grateful for everybody in the industry that I grew up listening to, or that I listen to on a daily basis, who's been reaching out or DMing me, telling me inspirational stuff. Latto do it. Cardi [B] do it. Saweetie always texting me. I ain't directly talk to Megan [Thee Stallion] yet, but every time I look up she dancing to my song. I ain't have no direct conversation with her yet, though.
BET.com: Think back to the top of the year - January or February. Did you envision yourself becoming so famous so quickly?
GloRilla: I ain't envision it happening this fast, but every year since I started rapping, I would say, "Aight, this is the year it's gone pop off." When I be on Facebook and I see all my old posts, I'm always saying something, like, to that effect. I knew it would happen; I just didn't know when.