NYC Seeks To Reduce Racial Disparities In Maternal Health Care
Mayor Eric Adams announces a plan to expand the citywide doula and midwife initiatives.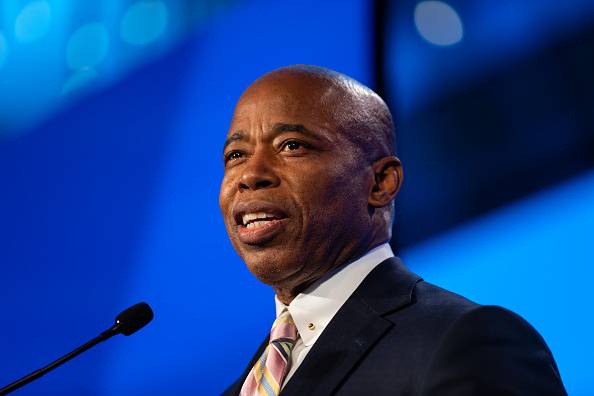 New York City Mayor Eric Adams announced Wednesday (March 23) the expansion of the city's doula program and the Midwifery Initiative to help improve maternal health outcomes for underserved women in communities of color.
The Citywide Doula Initiative aims to train 50 doulas and reach 500 families by the end of June. Doulas provide "professional labor" assistance during pregnancy and childbirth that include physical and emotional support, according to the Mayo Clinic. The Midwifery Initiative will be expanded to all 38 public and private birthing facilities throughout the city.
"The root causes of racial disparities in maternal health are real, so it's time we do right by every mother and every baby, no matter the color of their skin or the language they speak," Adams stated.
Black women in New York City are nine times more likely to die of a pregnancy-related cause than white women, and their rate of infant mortality is more than three times higher, according to the mayor's office. For Puerto Ricans, the infant mortality rate is twice that of white New Yorkers.
A racial disparity also exists nationwide, the Centers for Disease Control and Prevention reports. In 2020, the maternal mortality rate for Black women was 55.3 deaths per 100,000 live births, 2.9 times the rate for White women (19.1).
"By expanding and investing in both doulas and midwives, we are taking the steps necessary to begin to address the disparities in maternal deaths, life-threatening complications from childbirth, and infant mortality," the mayor added.