Commentary: If Republicans Declare War on Susan Rice, They'll Have It
John McCain can say whatever he wants about Susan Rice, but he's stretching the limits of his credibility by calling her dumb.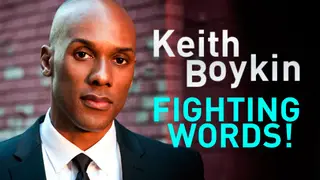 Just one week after an election in which Republicans lost 93 percent of the Black vote and 55 percent of the women's vote, they've decided to kick off the president's new term by attacking the highest-ranking Black woman in the Obama administration.
It all started this morning when Sen. John McCain went on Fox News and announced he would block America's United Nations Ambassador Susan Rice if President Obama nominates her to replace outgoing Secretary of State Hillary Clinton.
McCain is upset because Rice appeared on several Sunday talk shows a few days after the September attack on the U.S. compound in Benghazi, Libya, and explained what she knew. "The best information and the best assessment that we have today is that in fact this was not a pre-planned, pre-meditated terrorist attack," Rice said on Fox News on Sept. 16.
Rice delivered the same message on CBS's Face the Nation, where she described the intelligence community's assessment of the attack as a spontaneous protest until "extremist elements" joined in the effort. Asked if she agreed with those who said the attack had been plotted out for months in advance, Rice declined to take the bait. "We do not have information at present that leads us to conclude that this was premeditated or pre-planned," she answered.
It was a very careful, reasonable, measured response. But it wasn't good enough for McCain or his cohort, Sen. Lindsey Graham of South Carolina. "Susan Rice should have known better, and if she didn't know better she's not qualified," McCain declared on Fox News this morning. To add insult to injury, McCain attacked Rice as "not very bright" for blaming the attack on the anti-Muslim video. "I will do everything in my power to block her from being the United States Secretary of State," he concluded.
Wait a minute. When Susan Rice gave those interviews, she was simply repeating the talking points that had been given to her by the CIA. Ironically, McCain has offered nothing but praise to now-former CIA Director David Petraeus, the man who used to run the agency that gave Rice the talking points. Petraeus himself took the same position Rice did after the Benghazi attack. But in a statement after Petraeus resigned last Friday in his now infamous sex scandal, McCain said "Petraeus will stand in the ranks of America's greatest military heroes."
Let me see if I understand this. John McCain praises Petraeus as a great "hero" but the woman who followed his guidance is "not very bright" and "unqualified" to hold office. That makes no sense, even from a party that has defied logic all year long. If you're going to attack Susan Rice on Benghazi, you're going to have to attack Gen. Petraeus's CIA, too. Susan Rice wasn't in charge of any U.S. personnel in Benghazi. General Petraeus was.
McCain can say whatever he wants about Susan Rice, but he's stretching the limits of his credibility by calling her dumb. Rice is a longtime diplomat and a former Clinton administration national security adviser with a distinguished background. She was valedictorian at the prestigious National Cathedral School in Washington, D.C., and graduated with a B.A. in history from Stanford University, where she was elected to Phi Beta Kappa, received a Truman Scholarship and a Rhodes Scholarship, and went on to attend New College at Oxford, where she earned her doctorate degree. But John McCain, who graduated fifth from the bottom of his class at the U.S. Naval Academy, thinks Susan Rice isn't very bright.
McCain also complained that Rice is not qualified to be secretary of state, an odd choice of words from a man who once chose Sarah Palin to be a heartbeat away from the position of commander-in-chief.  In McCain's world, the woman who had never traveled outside the U.S., didn't hold a passport, struggled through five different colleges in six years, and famously bragged she could see Russia from her house was qualified to be vice president of the United States but the woman who spent her life working on national security is not qualified to be Secretary of State.
Asked about the latest GOP attack at his first post-election press conference today, President Obama fired back. "If Sen. McCain and Sen. Graham and others want to go after somebody, they should go after me," the president said. "But for them to go after the U.N. Ambassador who had nothing to do with Benghazi and was simply making a presentation based on intelligence that she received and to besmirch her reputation is outrageous," Obama said.
If Obama ultimately chooses to nominate Rice, she deserves a fair hearing and an up-or-down vote by the Senate. And If McCain wants a fight with the president one week after his election, he might be surprised by the outcome.
Keith Boykin is a New York Times best-selling author and former White House aide to President Clinton. He attended Harvard Law School with President Barack Obama and currently serves as a TV political commentator. He writes political commentary for BET.com each week.
The opinions expressed here do not necessarily reflect those of BET Networks.
BET Politics - Your source for the latest news, photos and videos illuminating key issues and personalities in African-American political life, plus commentary from some of our liveliest voices. Click here to subscribe to our newsletter.