#WomensMonth: 10 Inspirational South African Women to Know
Get familiar with these industry trailblazers!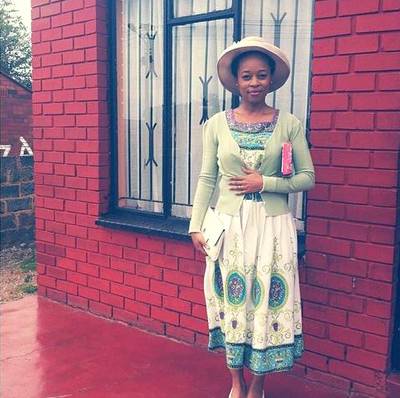 1 / 10
Mmabatho Montsho - As a tribute to the strength, courage and brilliance of South African women past and present, the rainbow nation proudly celebrates National Women's Month every August. In honor of the public holiday, we've handpicked a group of trailblazers who continue to drive the country forward. You'll definitely want to get familiar with these inspiring ladies! By Patrice Peck Actress and director Mmabatho Montsho is using her skill set to spark important discussions around the world. Her latest project, the Women on Sex web series, which she independently produced, features candid interviews with South Africa's most influential women. "There are so many factors that influence not only how and when Black women have sex, but also how, where and when we are able to talk about it freely," said Mmabatho in a press release. "I felt I could contribute another platform for candi...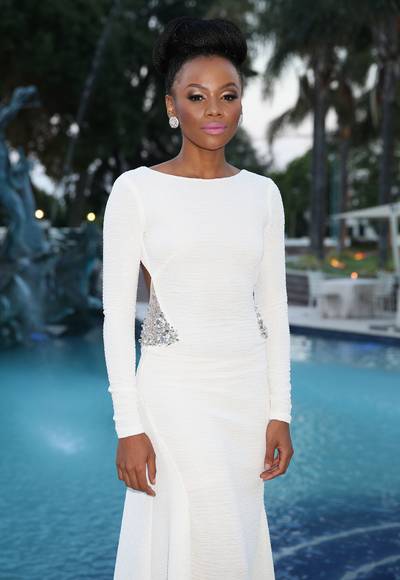 2 / 10
Bonang Matheba - When writing about Bonang Matheba, it's difficult to decide which of her many accolades to mention. The list goes on and on. However, the award-winning television presenter and style icon's biggest claim to fame occurred in 2013, when Matheba was named one of the four brand ambassadors for Revlon — alongside American actresses Halle Berry, Olivia Wilde and Emma Stone. (Photo: Chris Jackson/Getty Images)

3 / 10
Khwezi Magwaza - When it comes to the media landscape, Khwezi Magwaza has done it all. What began as a career in fashion public relations quickly evolved into a flourishing journalism career. Her impressive track record ultimately earned her the role of Editor-in-Chief of Seventeen South Africa. Today, Magwaza calls New York City home, where she is currently the digital content and communities manager for Girl Effect Mobile, a Nike and Praekelt Foundations project. (Photo: Courtesy of Khwezi Magwaza)
4 / 10
Nandi Mngoma - Singer, actress and television presenter Nandi Mngoma rose to fame in 2011 when she released her first hit single, "Tonight." With a new single called "Dance" out and a video on the way, the gorgeous natural hair icon continues to juggle her many talents to this day. "I love the saying, 'Who was she and what did she do? She was herself and she did it all,'" Mngoma said in a 2013 interview. "Unfortunately, I don't know where it's from but I find the message so important. I also believe that nothing is impossible to a winning heart." (Photo: Nandi Mngoma via Instagram)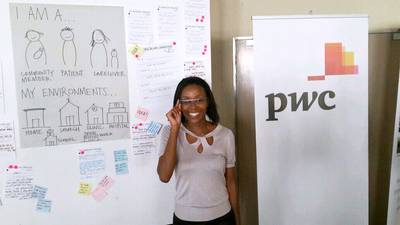 5 / 10
Rapelang Rabana - At 29, Rapelang Rabana, the CEO and founder of Cape Town-based Yeigo Communications, is easily one of Africa's most recognizable young entrepreneurs. Her company develops software for telecommunications-related services, like text messaging and push email services. But this isn't the first business she's built from the ground up. In December 2012, Rabana founded Rekindle Learning, a company that provides adaptive mobile learning solutions, Forbes reports. (Photo: Rapelang Rabana via Twitter)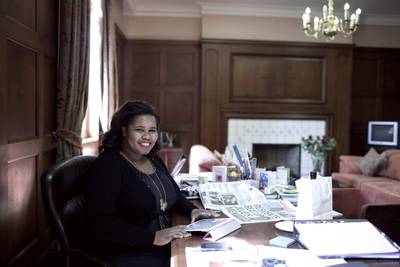 6 / 10
Lindiwe Mazibuko - Named South Africa's Most Influential Woman in 2012 and a Young Global Leader by the World Economic Forum in 2013, Lindiwe Mazibuko has made some pretty impressive strides considering she's the country's fourth youngest Member of Parliament. She made headlines in 2014 when she temporarily resigned from her position as Parliamentary Leader for the Democratic Alliance opposition party to attend Harvard University. The political star graduated this past May with a Master's degree in Public Administration. (Photo: Per-Anders Pettersson/Corbis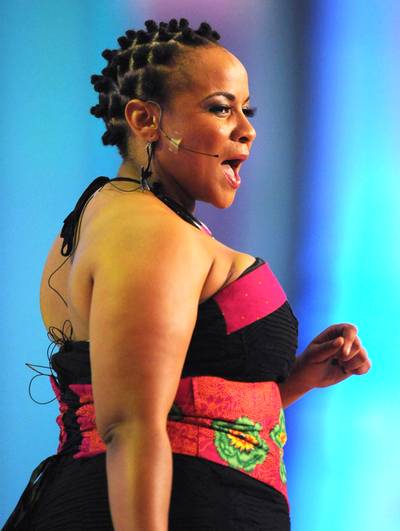 7 / 10
Lebo Mashile - As the daughter of exiled South Africans, Lebo Mashile was born and raised in the United States until the age of 16, when the family returned home. Mashile's internationally renowned poetry and performance talents have led her to become recognized as one of South Africa's most popular artists. According to her website's biography, "Mashile regards poetry's expressive powers as the most effective tool to bring about those changes that are needed in the aftermath of socio-political changes in South Africa." (Photo: 2010 FIFA World Cup Organising Committee South Africa via Getty Images)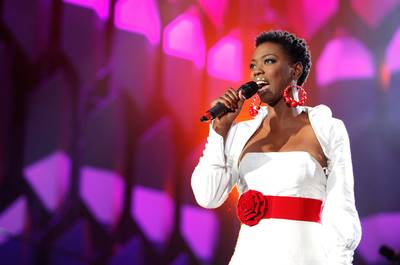 8 / 10
Lira - Born in the midst of apartheid, platinum-selling vocalist Lira has a lot to sing about. Since being discovered in 2000, she has won several awards at the South African Music Awards, earned platinum certifications for two albums and snagged the top spot on the video sales chart with her concert DVD Live In Concert: A Celebration. "Music changed my world forever. It was the companion and silent warrior that spoke for us when we were not able to," Lira said in her biography. (Photo: Michelly Rall/Getty Images for Live Earth Events)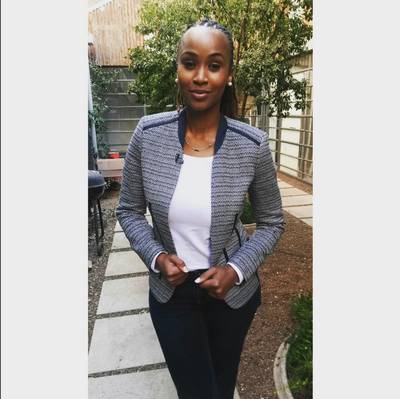 9 / 10
Claire Mawisa - Having stepped into the limelight as a young model and presenter, Claire Mawisa has been making a living through her passions nearly all her life. Some of her standout achievements include having been handpicked to become the beauty editor for Seventeen South Africa. She is currently pursuing her dreams of empowering young women through seminars and workshops like Me Only Better and Code Teen. (Photo: Claire B. Mawisa via Instagram)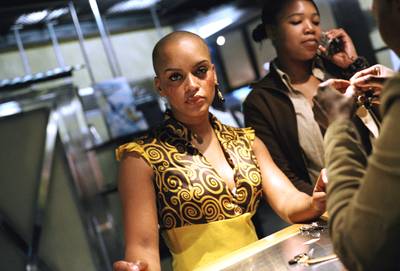 10 / 10
Noni Gasa - Noni Gasa shook up South Africa's pop culture scene when she left her career in television and fashion to receive an MBA in France, China and later Italy. "I'm not interested in that level of pop culture. You also won't see me out at launches," Gasa said in an interview this past spring. "I stay out of the public eye and gravitate towards people who aren't consumed by pop culture. Don't get me wrong, I'm happy for others. Their success is my success, but I'm not competing with anyone. I'm in my own lane, running my own race." Soon after she finished business school, Woolworths, one of South Africa's largest chain of retail stores, appointed Gasa their new Public Relations manager. (Photo: Christophe Calais/Corbis)