Diary of a Government Shutdown
Developments and impacts of the government shutdown.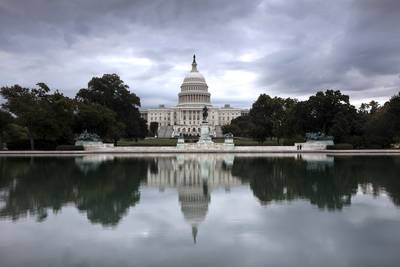 1 / 26
The Capitol Is Closed - With Republicans and Democrats digging in their heels on terms for passing a short-term funding bill, there's no end in sight for the government shutdown. Keep checking here for daily updates on developments from the White House to Capitol Hill and the real-life impact of lawmakers' latest crisis. — Joyce Jones (Photo: AP Photo/J. Scott Applewhite)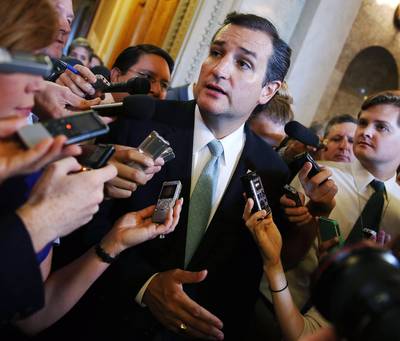 2 / 26
He Started It - Texas Sen. Ted Cruz is getting a lot of heat for prompting the revolt in the House that has led to the government shutdown. In September, he conducted a 21-hour talkathon on the Senate floor calling for the Affordable Care Act to be defunded. Republicans in both chambers are angry with him for launching a plan with no exit strategy.(Photo: Mark Wilson/Getty Images)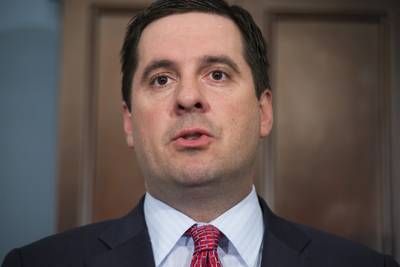 3 / 26
The War Within - The possibility of a shutdown caused sharp divisions within the Republican Party. Rep. Devin Nunes (R-California) called those who wanted to shut down the government over opposition to the Obamacare "lemmings with suicide vests."(Photo: Tom Williams/CQ Roll Call/Getty Images)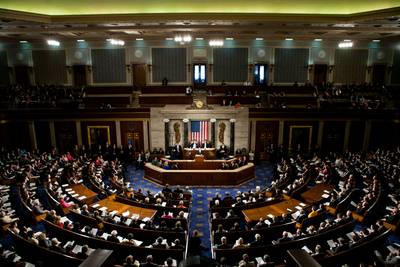 4 / 26
The Fat Lady Sings - After the Senate rejected yet another bill from the House calling for the Affordable Care Act to be defunded, a shutdown became inevitable. On Sept. 30 at 11:48 p.m., the Office of Management and Budget directed federal agency heads to start preparations to close their offices.(Photo: Brendan Hoffman/Getty Images)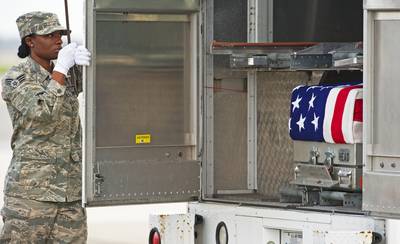 5 / 26
How Low Can They Go? - The federal government has suspended the $100,000 death gratuity and other benefits for relatives of fallen service members, including five killed over the weekend in Afghanistan. The payment is usually sent within three days to help families cover the funeral costs and travel to meet the soldiers' flag-draped coffins at the Dover Air Force Base in Delaware. The Pentagon says a nonprofit group has volunteered to give each family the $100,000 gratuity. (Photo: PAUL J. RICHARDS/AFP/Getty Images)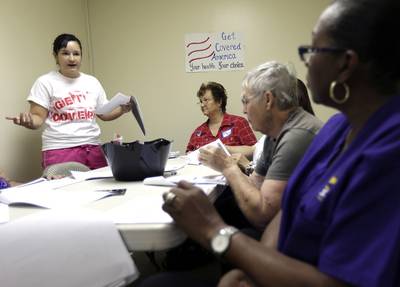 6 / 26
Day 1 - The Senate rejected a GOP bill that would fund the government for 11 weeks and delay Obamacare for a year and end the employer health insurance contribution for congressional lawmakers and their staffs, and for the president and administration employees. (Photo: AP Photo/Chris O'Meara)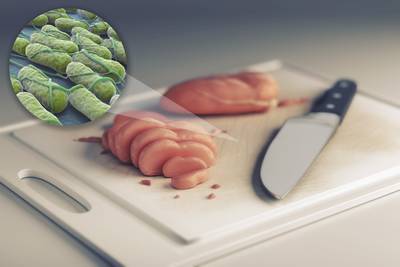 7 / 26
Salmonella Strikes - The Centers for Disease Control has recalled some employees back to work to monitor a salmonella outbreak inked to raw chicken from three Foster Farms facilities in California.(Photo: Science Picture Co/Getty Images)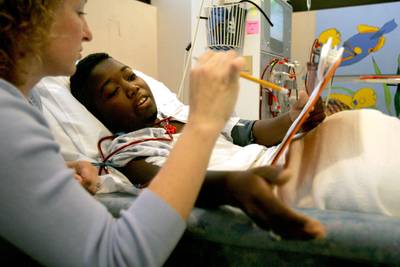 8 / 26
Cruel, Cruel World - Two hundred people scheduled to participate in National Institutes of Health clinical trials have been told they'll have to wait until the government reopens. About 30 of them are children, 10 of whom have cancer.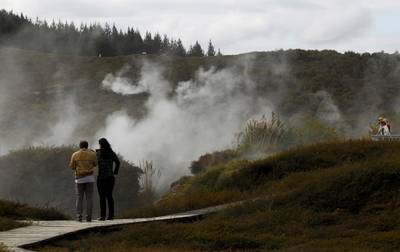 9 / 26
Pain, Pain, Pain - The search for a missing Idaho hiker had to be halted because staff at the Craters of the Moon National Monument were furloughed. The family has issued a plea for volunteers to help continue the search. (Photo: REUTERS/MIKE HUTCHINGS/LANDOV)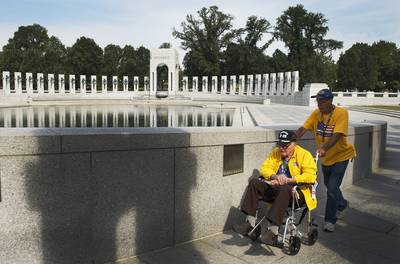 10 / 26
It's a Shame - Hundreds of World War II vets ignored the shutdown and broke through a barrier in front of the memorial in Washington honoring their sacrifice. "World War II veterans are dying by the hundreds every day," said Army veteran Fred Yanow. "It's a shame that they don't care about World War II veterans when so many of them are dying off."    (Photo: JIM WATSON/AFP/Getty Images)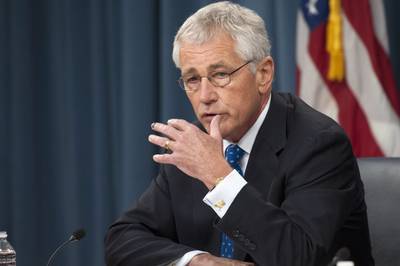 11 / 26
Enough Already - Defense Secretary Chuck Hagel announced on day five of the shutdown that he was bringing "most DOD civilian employees" back to work. He said in a statement that under the under the Pay Our Military Act, the Defense Department can "eliminate furloughs for employees whose responsibilities contribute to the morale, well-being, capabilities and readiness of service members."  (Photo: Rod Lamkey/Getty Images)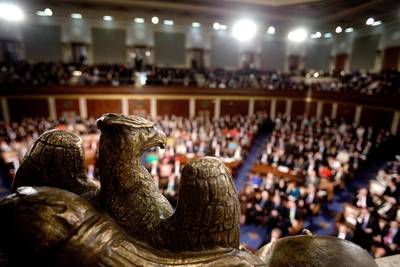 12 / 26
Does That Sound Fair to You? - Government employees, unsure whether they will be paid for their furlough days or how long they'll be out of work, have started signing up for unemployment benefits. Lawmakers, however, are still collecting their paychecks during the shutdown. It's in the Constitution.(Photo: Chip Somodevilla/Getty Images)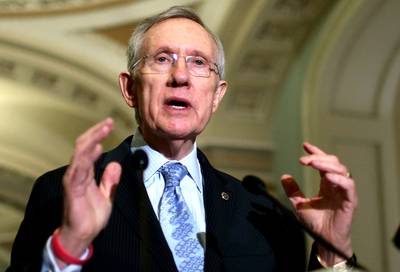 13 / 26
Clean Up Your Act - Senate Majority Leader Harry Reid is adamant that the House pass a "clean" spending bill with no Obamacare strings attached.  (Photo: Chip Somodevilla/Getty Images)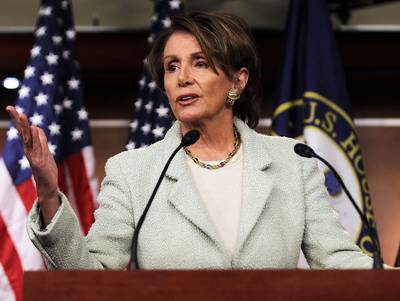 14 / 26
Day 2 - House Republicans passed a series of piecemeal bills to fund Veterans Affairs, the National Park Service and the District of Columbia. "They took hostages by shutting down the government," said Minority Leader Nancy Pelosi. "Now they're releasing one hostage at a time."(Photo: Alex Wong/Getty Images)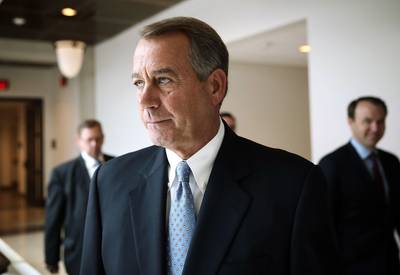 15 / 26
What's Up, John Boehner? - The conventional wisdom is that House Speaker John Boehner could end the shutdown if he wanted to by bringing to a vote a short-term funding bill with no strings attached. Critics say his speakership is more important to him than doing the right thing.(Photo: Alex Wong/Getty Images)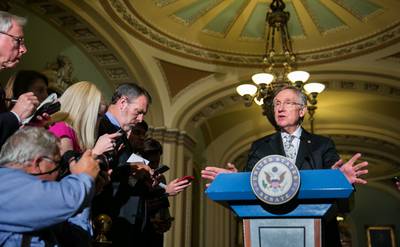 16 / 26
Not Even an Inch - Democrats are determined to stand their ground against any and all attempts to weaken the Affordable Care Act. It is in part because they don't want Republicans to think they can continuously make demands and the Democrats will concede. "With a bully, you cannot let them slap you around because today they slap you five or six times," Senate Majority Leader Harry Reid told reporters. "Tomorrow it's seven or eight times. We are not going to be bullied." (Photo: Getty Images)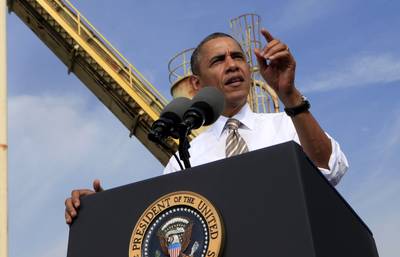 17 / 26
Day 3 - The day after an unproductive meeting with congressional leaders, President Obama started pointing fingers. "The only thing that is keeping the government shut down, the only thing preventing people from going back to work is that Speaker John Boehner won't even let the bill get a yes or no vote because he doesn't want to anger the extremists in his party," he said during a speech at a Maryland construction company. "That's all. That's what this whole thing is about."(Photo: Dennis Brack-Pool/Getty Images)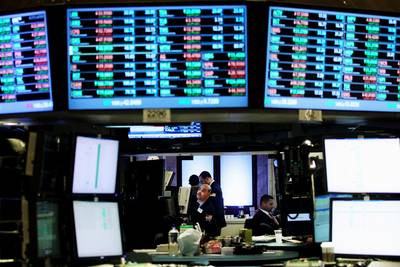 18 / 26
Danger Ahead - The Treasury Department on Oct. 3 issued a report warning that failing to raise the debt ceiling could lead to a recession worse than the one that followed the 2008 financial crisis. It could result in frozen credit markets, a plummeting dollar value and skyrocketing interest rates.(Photo: Mario Tama/Getty Images)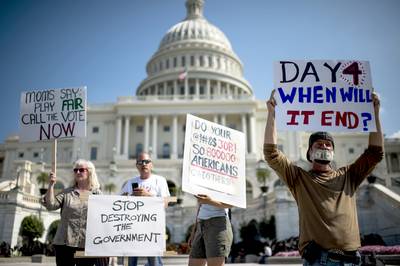 19 / 26
Day 4 - As Republicans continued their push to pass funding measures one bill at a time instead of a continuing resolution to fund and reopen the entire government, federal employees gathered outside the capitol to rally against the shutdown. Majority Leader Eric Cantor announced plans for a vote the next day to retroactively pay furloughed workers when the shutdown ends.(Photo: Bill Clark/CQ Roll Call/Getty Images)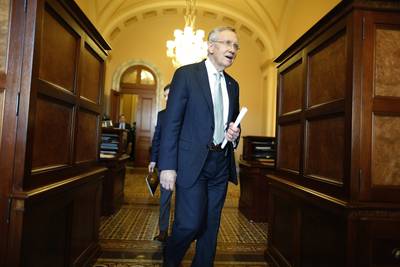 20 / 26
Day 5 - The House held another Saturday session during which members unanimously voted to pay federal employees retroactively for their furloughed time off. The White House also supports the bill. "It's really cruel to tell workers they'll receive back pay once the government opens and then refuse to open the government," said Senate Majority Leader Harry Reid. (Photo: Jonathan Ernst/REUTERS)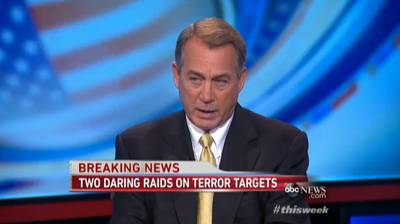 21 / 26
Day 6 - Boehner claimed in an appearance on ABC's This Week that there aren't enough votes in the House to pass a continuing resolution to re-open the government that doesn't defund Obamacare. But lawmakers on both sides of the aisle disagree. A majority of those votes may have to come from Democrats, but it can be done. (Photo: ABC News)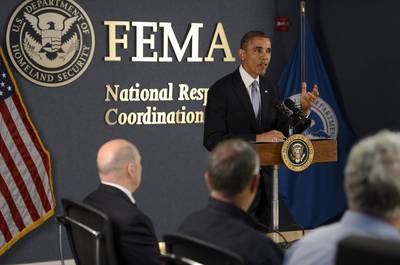 22 / 26
Day 7 - During a visit to FEMA, Obama called on Boehner to prove his claims that a "clean" short-term funding bill can't be passed in the House. "My very strong suspicion is there are enough votes there," he said. "Hold a vote. Call a vote right now. Let's see what happens.'' (Photo: Shawn Thew/Getty Images)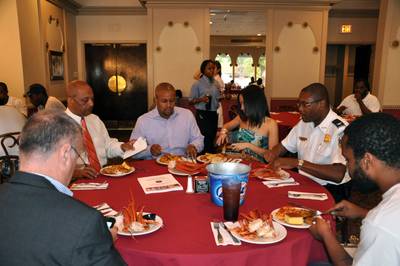 23 / 26
Party Down - Dozens of Washington, D.C., bars and restaurants are offering freebies and discounts to government employees forced to take a furlough. All they have to do is show their work ID. In some places, congressional lawmakers will be charged double. (Photo: The Washington Times/Landov)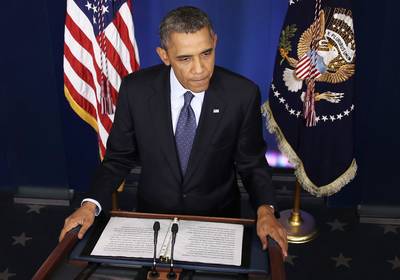 24 / 26
Day 8 - Some Republicans now hope to tie reopening the government into the debt-limit debate. But, speaking from the White House briefing room, Obama declared that he's "not budging" on his demand for a no-partisan-strings-attached debt-limit increase.  (Photo: Alex Wong/Getty Images)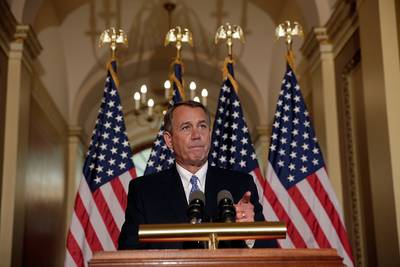 25 / 26
No Surrender - Obama suggested a short-term deal on both the shutdown and raising the debt ceiling to tide the government over while he and lawmakers negotiate a long-term deal. Boehner said the president wants "unconditional surrender" from House Republicans and they're not budging either. (Photo: Win McNamee/Getty Images)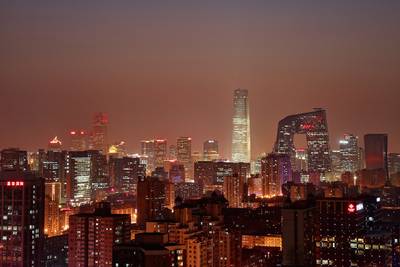 26 / 26
China Says: Get It Together - China, this country's largest creditor, is calling on the U.S. to take "concrete measures" to end the shutdown and prevent a government default on debt before a global economic catastrophe takes place. (Photo: Feng Li/Getty Images)