The Gridiron: HBCU Football Roundup: Week 8
Jackson State, Howard and Shaw all celebrated Homecoming victories, while NC A&T kept their streak going as well.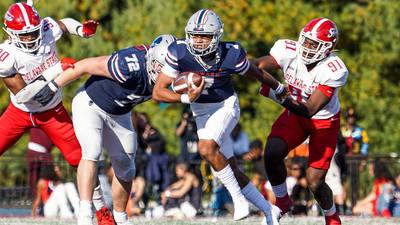 1 / 4
Howard 35, Del State 17 Howard blasted past Delaware State in their first conference game. The Bisons scored two touchdowns in the first quarter pushing their lead to 14-3. However, the Hornets defense stepped up in the second quarter not allowing Howard to score. But Delaware State's offense didn't take advantage of an opportunity to make the game closer. By the time the fourth quarter rolled around, Howard extended their lead to 28-9 and the Hornets were too far behind and couldn't recover. Despite Delaware State entering the game with the number one rushing defense in the MEAC, Howard rushed for more than 250 yards. Howard improved to a 1-0 record in conference play. Delaware State is now 1-1 in the conference.
Photo By
Courtesy: Howard University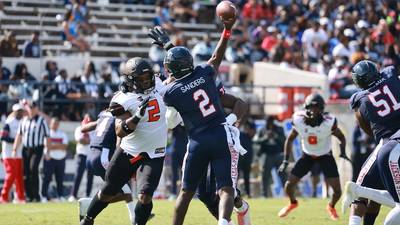 2 / 4
Jackson State 22, Campbell 14 --- The Tigers kept their perfect record during their Homecoming by holding back Campbell, who fell back after JSU's three field goals in the first half to lead 9-7. But a third quarter pass by quarterback Shadeur Sanders to tight end D.J. Stevens energized the JSU offense. Sealing the deal was running back Sy'veon Wilkerson, who ran for 116 yards and one touchdown. Linebacker Aubrey Miller Jr. had 13 tackles and limited Campbell quarterback Hajj-Malik Williams attempts to break his team through, holding him to throwing for one touchdown and rushing for another one. JSU, led by NFL legend, Deion "Coach Prime' Sanders advances to 7-0.
Photo By
Courtesy: Jackson State University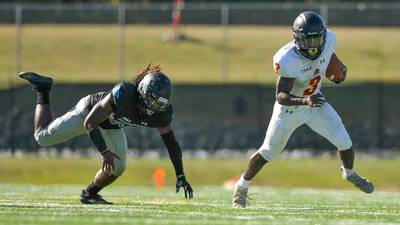 3 / 4
Shaw University 28, Livingstone College 14 --- Led by Running Back Andre Brandon Jr. Shaw rolled past Livingstone for a Homecoming win. Brandon set school records with 49 carries and rushed for 306 yards. The Bears got off to a great start leading 21-0 at halftime. However, Livingstone fought back and made it a one score game in the foruth quarter. The Blue Bears had no answer for Brandon as one of his two touchdowns was the game sealing score with 1:14 left in the game. The Bears improved to a 3-3 record while the Blue Bears fell to 1-5.
Photo By
Courtesy: Shaw University Athletics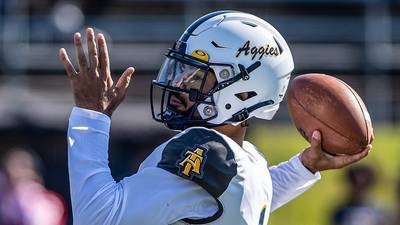 4 / 4
NC A&T 38, Robert Morris 14 --- North Carolina A&T continued their winning streak with a convincing win against Robert Morris. The Aggies jumped on the Colonials early, getting off to a 30-0 lead at halftime. The Aggies managed to create 352 total yards of offense in the first half. Despite NC A&T only scoring eight points in the second half, Robert Morris never recovered from the deficit. Quarterback Jalen Fowler led the Aggies to victory by passing for 297 yards and 4 touchdowns. NC A&T have now won 4 straight; Robert Morris looks to capture their first victory of the season.
Photo By
Courtesy: North Carolina A&T Athletics