Soul Train Awards 2023: Color Coded Chronicles: 7x FLO Gave Us Nostalgic Girl Group Vibes
It's giving synergy and success.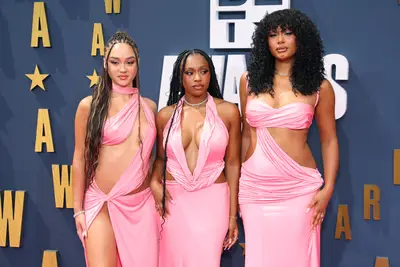 1 / 7
FLO continues to show us that girl groups are here to stay and aren't going anywhere. This pretty pink number was worn by Flo, who attended the BET Awards 2023 at Microsoft Theater.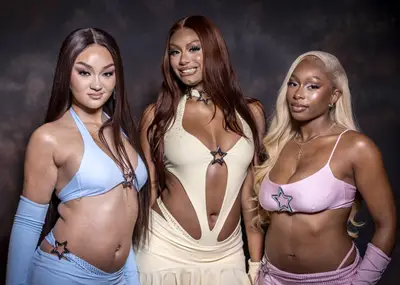 2 / 7
The ingredients to a girl group alongside the perfect color costume to compliment each lady as the members of Flo attend the KISS Haunted House Party at M&S Bank Arena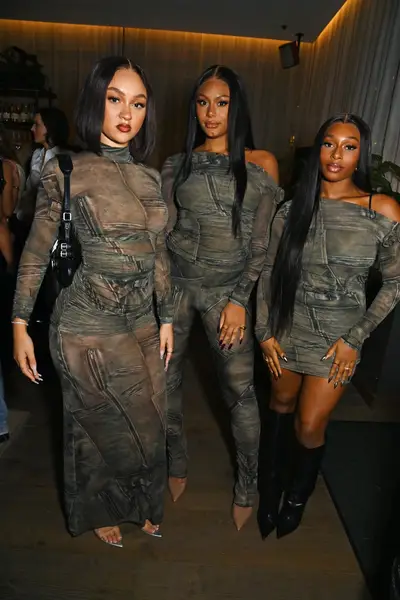 3 / 7
Destiny's Child would be so proud of this look! It's giving an updated Survivor tease as FLO attends the Perfect X Valentino LFW party supported by Belvedere Vodka at 1 Hotel Mayfair.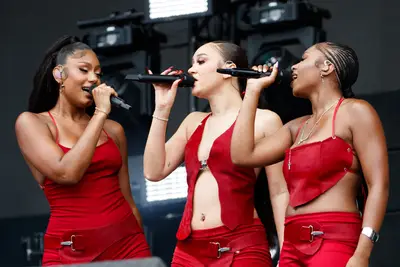 4 / 7
Red is such a bold color, and it fits this bold group of stars as FLO performs during day two of the Wireless Festival 2023 at Finsbury Park on July 08, 2023, in London, England.
5 / 7
Things can be black and white when it comes to this form! The ladies of FLO attend the Strawberries & Creem and 2k management party at One Marylebone on July 8, 2023, in London, England.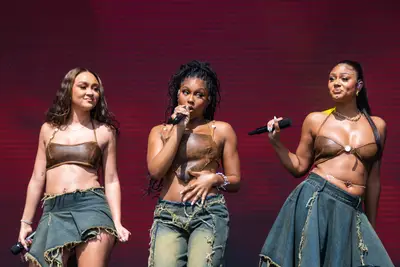 6 / 7
Victoria loves a good brown moment and serves it well, just like our girls FLO here as they perform at the Mighty Hoopla Festival 2023 at Brockwell Park on June 03, 2023, in London, England.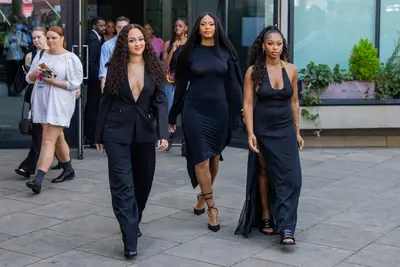 7 / 7
There is nothing like seeing a few boss ladies step as they leave the JW Anderson during London Fashion Week September 2023 on September 16, 2023 in London, England.