Blacks on the Brink of Greatness
Day 28: Eunique Jones Gibson, honors history through photos.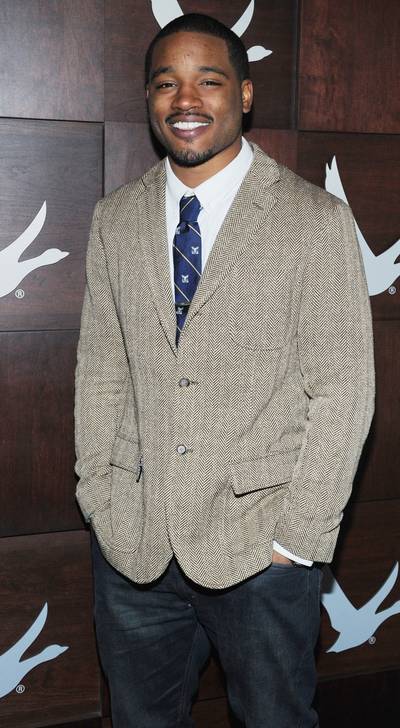 1 / 28
Ryan Coogler - Throughout Black History Month, BET.com will recognize 28 Black folks who are on the verge of becoming household names. From a young director whose work was applauded at Sundance to Black women determined to change the face of technology, take a look at a few African-Americans who deserve a bit more recognition for their contributions to America. Check back daily to see who else has made our list. Ryan Coogler, 26, is quickly becoming a name to be recognized in the film industry. At this year's Sundance film festival, his film, Fruitvale, won the audience award and the grand jury award. Fruitvale tells the story of Oscar Grant, a 22-year-old Bay area resident who was shot and killed by a Bay Area police officer. (Photo by Jamie McCarthy/Getty Images for Grey Goose)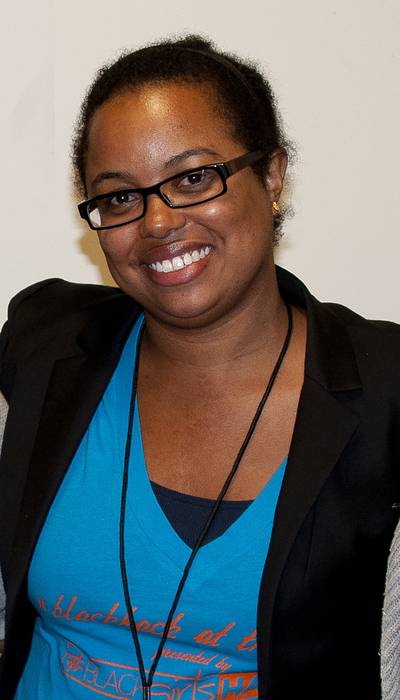 2 / 28
Kat Calvin - Kat Calvin is an entrepreneur at heart. She founded #BlackGirlsHack, an organization that hopes to inspire and mentor young African-American women who are interested in computer programming. But before starting #BlackGirlsHack, she founded Character's Closet, a website that leads you to sites where you can by clothes from your favorite TV show. She also started Michelle in Training—named after our first lady—to help educate and mentor girls in the Washington, D.C., area. (Photo Courtesy #BlackGirlsHack)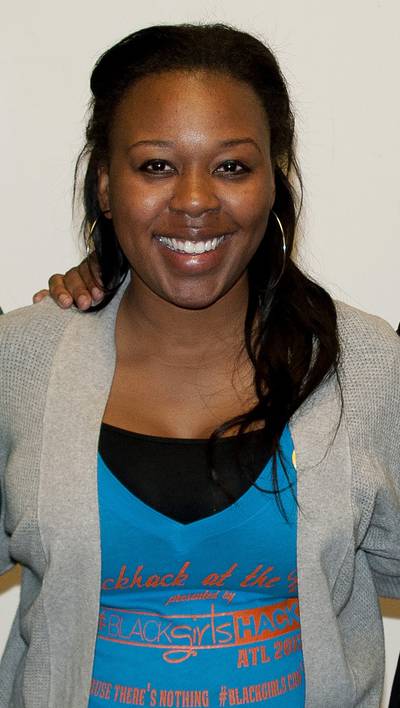 3 / 28
Amanda Spann - Amanda Spann is the chief marketing officer of the #BlackGirlsHack. In late 2012, the organization hosted the first non-profit hackathon series for African-Americans in Atlanta. (Photo Courtesy #BlackGirlsHack)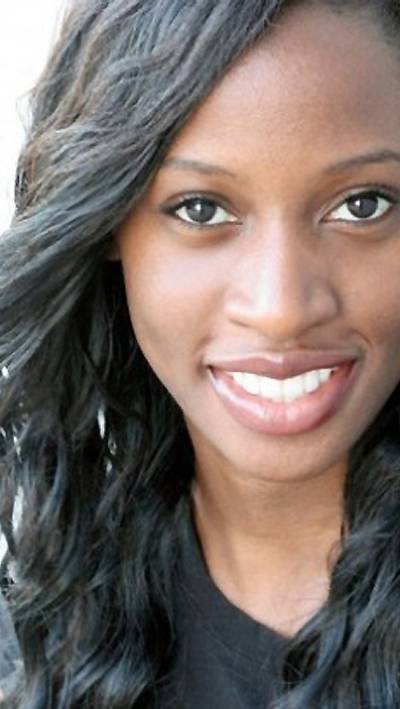 4 / 28
Wayetu Moore - Wayetu Moore, 27, is a writer and literary entrepreneur. She started her own publishing company, One Moore Book, to send books to underprivileged children around the world. Her first two series focused on children in Liberia, her native country, and Haiti, in commemoration of the third anniversary of the 2010 earthquake.(Photo: Courtesy of Wayetu Moore)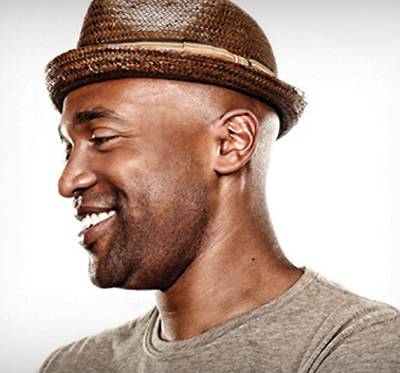 5 / 28
Lincoln Stephens - Lincoln Stephens is one of the founders of the Marcus Graham Project, an organization focusing on diversity in the advertising industry. The organization's boot camp, iCR8, hosts students over the summer to form a pop-up ad agency that consults a non-profit. Follow the Marcus Graham Project on Twitter @MGProject.(Photo Courtesy: Marcus Graham Project)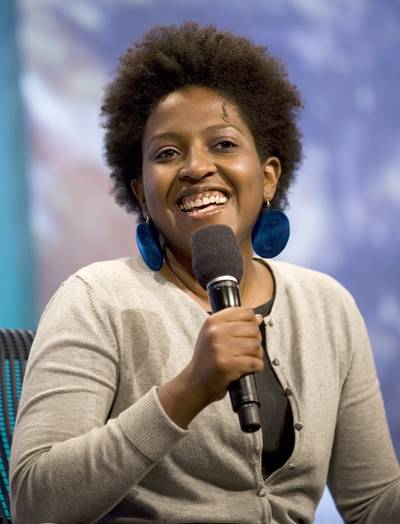 6 / 28
Ory Okolloh - Since 2010, Ory Okolloh, 34, has been the policy manager for Google Africa, where she focuses on access and content for Internet users in Africa. In 2007, Ory Okolloh co-founded Ushahidi, a website that collected reports of violence using text messages and Google Maps. Last year, Okolloh was named by Forbes as one of Africa's most successful women. Follow her on Twitter @kenyanpundit. (Photo by Brian Harkin/Getty Images)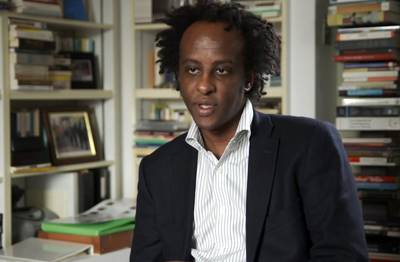 7 / 28
Dinaw Mengestu - Dinaw Mengestu, 34, won a MacArthur Genius grant in 2012 for his novels and non-fiction writing about life in Sub-Saharan Africa. On writing about the African Diaspora: "I remember very early on being told stories of minorities, Africans especially, are never going to sell. You can try to do so anyway," he told BET.com. "Of course, I think it probably has some validity to it, but I wouldn't want to write about anything else." (Photo Courtesy MacArthur Foundation)

8 / 28
Marc Bamuthi Joseph - Marc Bamuthi Joseph envisions a green future for African-Americans. His play, red, black and GREEN: a blues, debuted at the Brooklyn Academy of Music last year. (Photo Courtesy: BAM)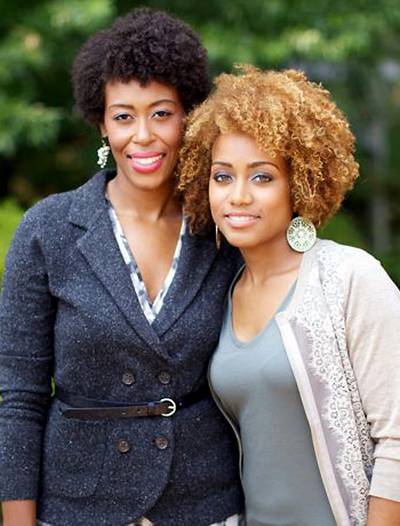 9 / 28
Ashley Hicks (right) - Ashley Hicks gained a few pounds after college, so she decided to take up running to shed the extra weight. She grabbed her friend, Toni Carey, and they hit the ground running. But after seeing a lack of Black women on the track, they started a blog called Black Girls Run. Today, Black Girls Run has more than 60 chapters across the U.S.—and even a clothing line that's taking off. (Photo Courtesy: Black Girls Run)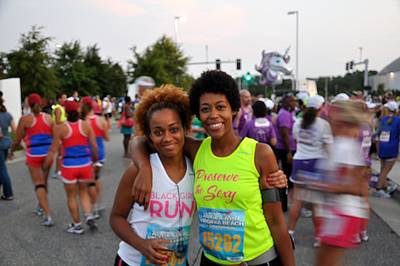 10 / 28
Toni Carey (right) - Before 2009, Toni Carey says she never considered herself the athletic type. But when she and her friend turned business partner, Ashley Hicks, decided to get more fit, their journey helped inspire many other Black girls to start running, too. Black Girls Run has been featured on BET and several other news outlets. Carey's running advice? "Take your time and focus on your goals. It's a marathon not a sprint." (Photo Courtesy Black Girls Run)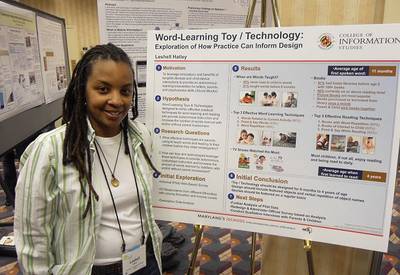 11 / 28
Leshell Hatley - In Washington, D.C., Leshell Hatley is on a mission to make sure underprivileged youth are being exposed to science and technology. Through her non-profit organization, Uplift, Inc., she helps kids in Southeast D.C. learn robotics and how to create iPhone and Android apps.(Photo Courtesy Uplift Inc.)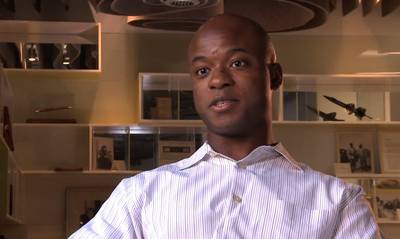 12 / 28
John Dabiri - John Dabiri told Businessweek last year that his goal is "to tap the inexhaustible supply of inspiration found in nature." Ever the innovator, he was surprised by what ultimately inspired him. He won a MacArthur genius grant in 2010 for his biophysics work—with jellyfish. He earned a Ph.D. from California Institute of Technology and became a tenured professor there before the age of 30. (Photo Courtesy: MacArthur Foundation)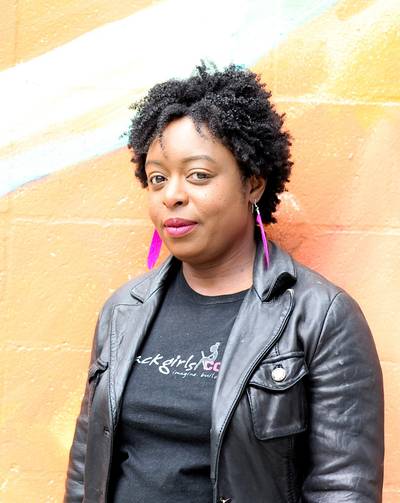 13 / 28
Kimberly Bryant - Kimberly Bryant launched Black Girls Code to introduce a young generation of African-American girls to computer programming. Check out a few of Black Girls Code's upcoming events. (Photo Courtesy: Black Girls Code)
Photo By
Photo Courtesy: Black Girls Code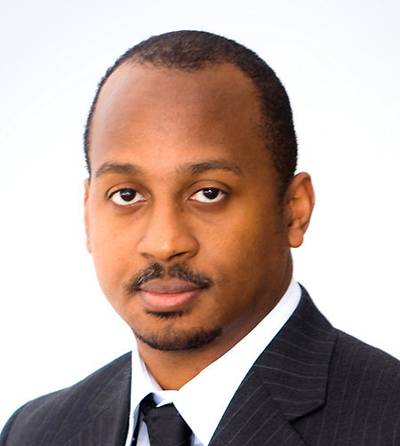 14 / 28
Wayne Sutton - You might remember Wayne Sutton from CNN's Black in America installment, which focused on African-Americans in the tech industry. Since the show, he founded a company to help entrepreneurs deliver successful pitches to investors and builds tools for investors to make smart decisions. You can follow Sutton @WayneSutton and his company @PitchTo.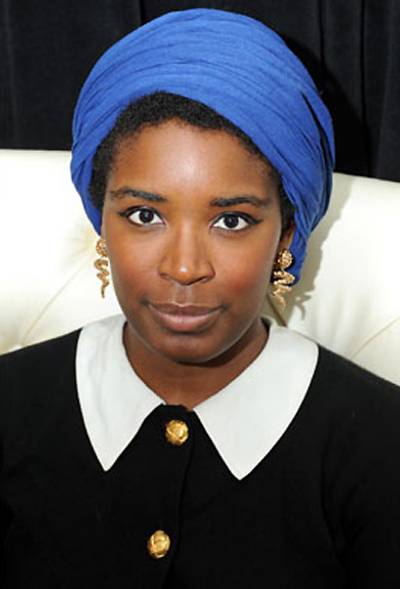 15 / 28
Uzoamaka Maduka - At just 25, Uzoamaka Maduka is making a name for herself with her magazine, The American Reader. Featured in the New York Times and Forbes, Maduka graduated from Princeton and runs American Reader as its editor-in-chief.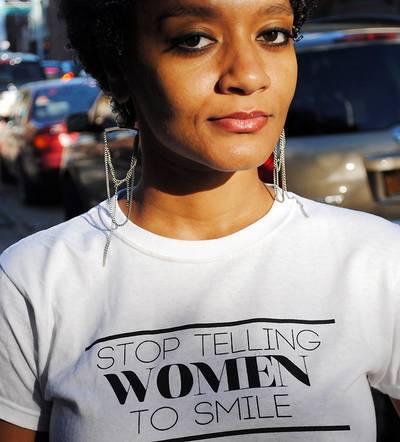 16 / 28
Tatyana Fazlalizadeh - Tatyana Fazlalizadeh was so tired of hearing the catcalls and requests from male strangers to "smile, baby" that she decided to put her passion for art to work. Across Philadelphia and New York City, her street harassment artwork hangs on buildings and she's even produced a few T-shirts to get the message out.  (Photo Courtesy Stop Street Harassment)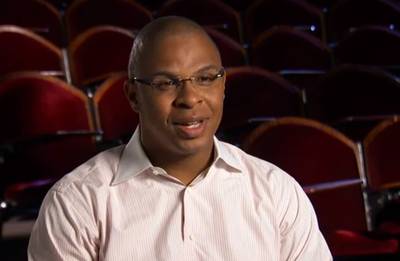 17 / 28
Roland G. Fryer - Roland Fryer is another MacArthur genius grant winner. An economist at Harvard, he's passionate about narrowing the achievement gap. So he and a team of researchers, thinkers and creative minds at the Education Innovation Laboratory at Harvard have come together to do just that. (Photo Courtesy: MacArthur Foundation)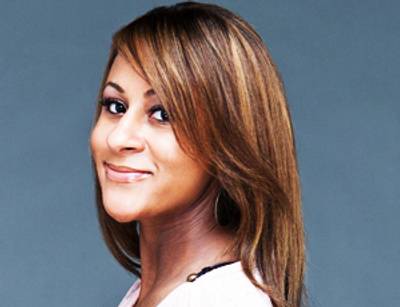 18 / 28
Angela Benton - Angela Benton made a name for herself in the tech world when she founded Black Web 2.0. She became a bit more well-known in 2011, when she was featured in CNN's Black in America series that focused on Blacks, technology and the newME accelerator program. (Photo Courtesy: Angela Benton)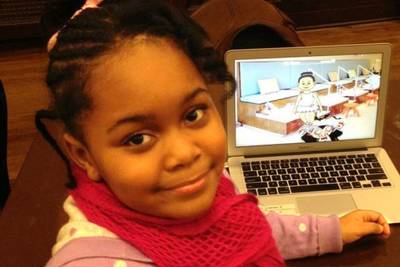 19 / 28
Zora Ball - At 7 years old, Zora Ball became the youngest person to create a full version of a mobile video game app. Ball attends West Philadelphia's Harambee Institute of Science and Technology Charter School, where she learned the Bootstrapping computer programming language in an after-school program. (Photo Courtesy: Harambee Institute)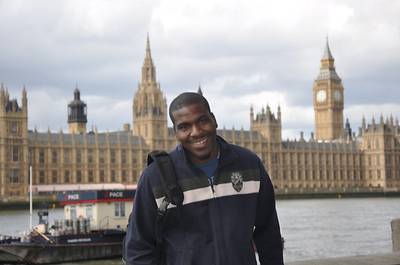 20 / 28
Jed JohnHope - Jed JohnHope left his successful career as a chemical engineer to help out the less fortunate. He developed MercyCards, a prepaid card program to help the nation's poor. Since fewer people carry cash, JohnHope wanted to create a way that folks could still help out the homeless.(Photo Courtesy: twitter.com/stxjed)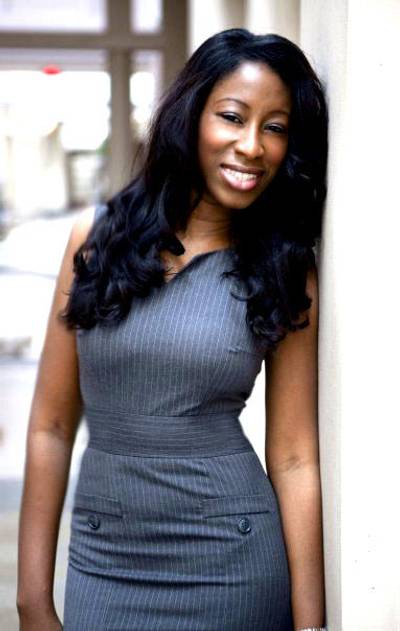 21 / 28
Saran Kaba Jones - Saran Kaba Jones, 30, is the founder of Face Africa, an organization with the mission to provide clean water for every person in Liberia.(Photo Courtesy: Saran Kaba Jones)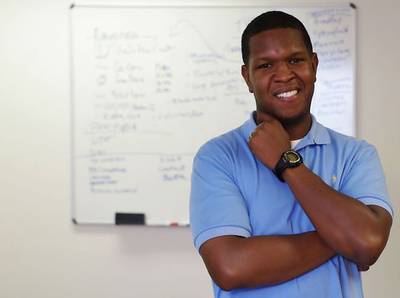 22 / 28
Will Lucas - Will Lucas hopes to inspire Toledo, Ohio, residents to get motivated about STEM opportunities in their city. Lucas is one of the few African-American TEDx organizers and founded Classana, an online "discovery engine" that helps you find the next step in your educational journey.(Photo: Courtesy of The Grio)

23 / 28
Arsha Jones - If you have natural hair—or, specifically, are thinking about doing the "big chop," then Arsha Jones has just the app for you. After starting her company Capital City apps, Jones launched the Big Chop app to help women visualize themselves with a new hairstyle.(Photo: Courtesy Big Chop App)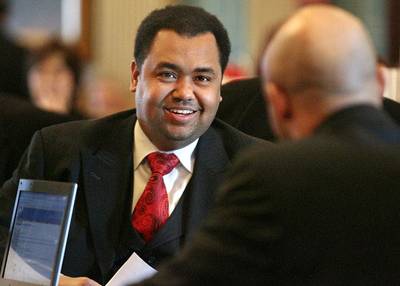 24 / 28
Coleman A. Young II - Coleman A. Young II is a 28-year-old state senator in Detroit, Michigan. His father, Coleman A. Young, was mayor of Detroit for 20 years. Young fights for small businesses in Detroit and throughout Michigan by rewarding those who invest in their community.(Photo: David Olds for US Senate)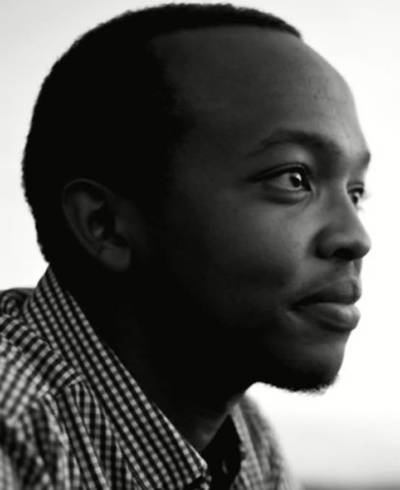 25 / 28
Mark Kaigwa - Mark Kaigwa is a partner at Afrinnovator, an enterprise which hopes to show off African innovation, technology and startups. Kaigwa, who is 25, also is involved with African Digital Art, a resource for animation, illustration and design in Africa. He was recently named one of Forbes' 30 under 30 for best young entrepreneurs in Africa. (Photo: twitter.com/mkaigwa)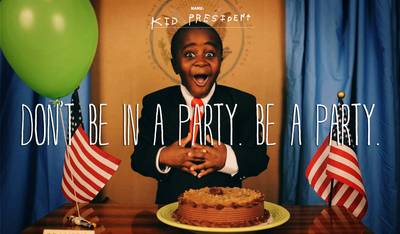 26 / 28
Robbie "Kid President" Novak - You probably know Robbie Novak as "kid president," after his YouTube video blew up all over the Internet, encouraging kids—and adults—to make the world less boring. Novak, 9, was born with "brittle bone syndrome," but it hasn't stopped him from dancing a little harder every day.(Photo: Courtesy Robbie Novak)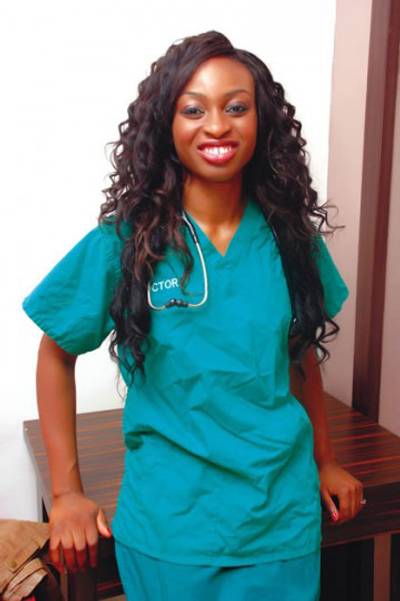 27 / 28
Ola Orekunrin - At 25, Ola Orekunrin is a medical doctor who founded Flying Doctors Nigeria, the first air ambulance service in West Africa.(Photo: Courtesy CF Africa)
28 / 28
Eunique Jones Gibson - Eunique Jones Gibson created a photo series for Black History Month called "Because of Them, We Can," which featured kids portraying your favorite Black icons. Check out the adorable images here.