7 Reasons Hip Hop Is Better Than It's Been in Years
Here are some reasons why hip hop is in a good place.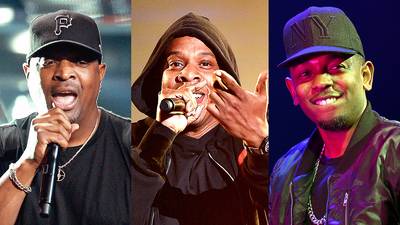 1 / 8
The Game's Changed - It's an all-too familiar gripe heard when it comes to sizing up the current hip hop scene: the galvanizing Bronx, New York-born genre — once lauded as a groundbreaking art form that dared to give a middle finger to the proverbial status quo — has seen better days.OK, that's the mild version. In more direct terms, critics have outed hip hop as a stagnant, unimaginative and at times morally bankrupt scene that seems more interested in constructing the next strip club anthem than pushing the genre forward. But maybe these detractors are not listening hard enough. Despite the slick talk, hip hop is in a damn good place. Here are seven reasons why. — Keith Murphy(Photos from Left: Stephen Lovekin/Getty Images, Theo Wargo/Getty Images for Global Citizen Festival, Mike Coppola/Getty Images for Clear Channel)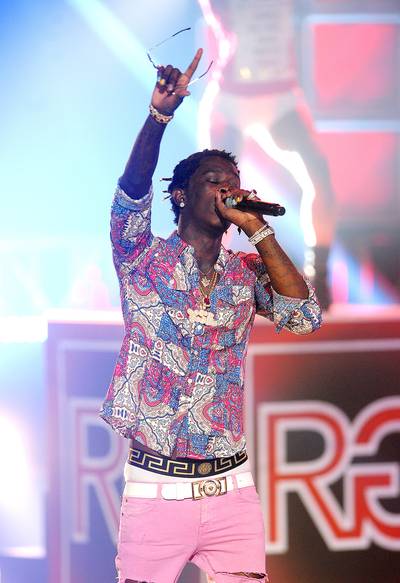 2 / 8
Hip Hop Is as Diverse as It's Been Since 1988 - They didn't call it rap's Golden Age for nothing. But for all the hyperbolic lionizing that the late '80s hip hop scene has received over the years, what fueled this special run was the era's sheer diversity. If you worshipped at the altar of politically minded, thought-provoking, two-fisted brilliance, Public Enemy was your go-to band. For X-rated, trunk-rattling soundtracks or game-changing gangsta rap provocateurs (that would get you perpetually grounded by moms), Too $hort and NWA unapologetically waved their respective flags. MC Lyte combined feminist power with bruising lyricism, becoming everyone's favorite female spitter.And Rakim was…well, Rakim. Indeed, the options were endless. De La Soul = rap's alternative rhyme gatekeepers; 2 Live Crew = blush-inducing, Miami bass music a** shakers; DJ Jazzy Jeff & The Fre...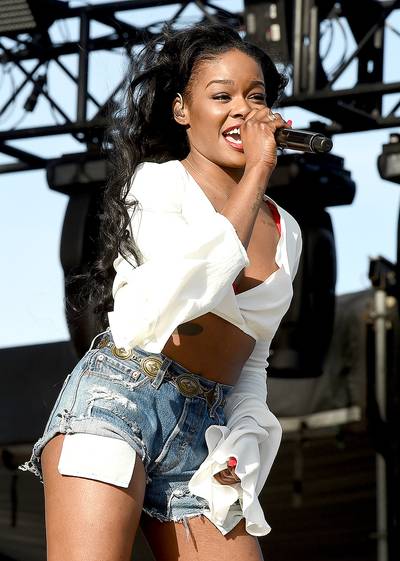 3 / 8
Indie Artists Are Blowing Up...Again - It's at times easy to forget. Hip hop is an art form that thrives when the independent has its say. Before conglomerate record labels began snatching up the Def Jams, Rap-A-Lots, Bad Boys, Death Rows and Cash Moneys of the world, emceeing operated strictly as grassroots, rebel music. Years later, what would be derogatorily stamped as backpacker rap — burgeoning subterranean imprints like Rawkus, Stones Throw, Rhymesayers Entertainment and Def Jux — were succeeding in the same circles as their more mainstream counterparts. Throughout the '90s, such acclaimed acts as Company Flow, Jean Grae, Peanut Butter Wolf, Mos Def, Atmosphere, Madlib, Talib Kweli, MF Doom and Aesop Rock proudly put in work for the underground, at times even enjoying commercial acclaim.Today that independent spirit has become the heartbeat for a recording ind...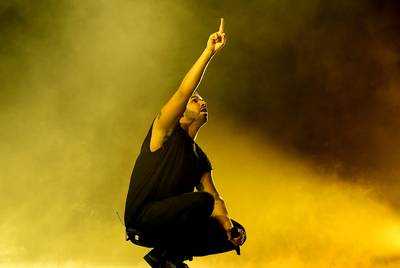 4 / 8
Rap Is Thriving on the Road - Since the days when the mighty Run-D.M.C. scorched the earth on a string of record-breaking, sold-out arena world tours, hip hop artists have always had to fight against the well-worn stereotype that rap wasn't a viable live genre. The music establishment would routinely joke of aimless outings featuring yet another muffled emcee screaming to the soundman, "Turn my mic up!" But if the great Jam Master Jay were alive in 2015, he would surely smile at what his group's pioneering accomplishments on the road have birthed.Hip hop shows now boast the kind of epic production value once reserved for rock dinosaurs U2. Since his groundbreaking 2008 Glow in the Dark tour, Kanye West has led the way with some of the industry's most grandiose treks. Just witness Mr. Kardashian's 2013-2014 Yeezus outing, an over-the-top statement (West came off as l...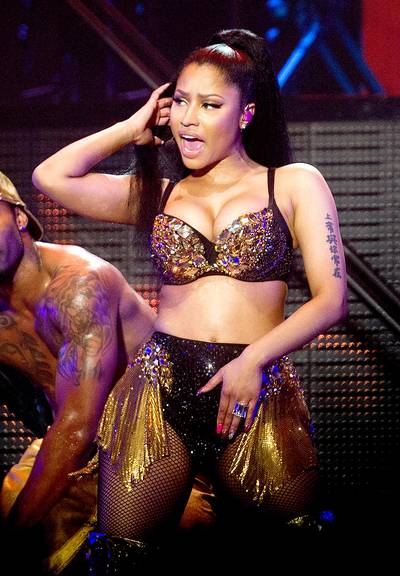 5 / 8
Female Emcees Are Back With a Vengeance - Remember when the Grammy Awards phased out its Best Female Rap category in 2005 because there wasn't enough lyrical competition amongst the ladies? A decade later, there is an embarrassment of riches of female emcees, anchored by the omnipresent Nicki Minaj. When the Young Money first lady isn't trolling the media posting a heart-shaped 15-caret ring on Instagram (amid rumors that she is engaged to Philly rhymer Meek Mill), she's dominating the pop culture landscape. Oh, she also finds time to headline a sold-out European tour and blanket radio airwaves (In March, Nicki became the first female artist to chart four songs simultaneously in Billboard's top 10 Mainstream R&B/Hip-Hop airplay chart).But if the glammed-out Minaj isn't your cup of tea, you can roll with the more stripped-down, North Carolina standout Rapsody, who basically del...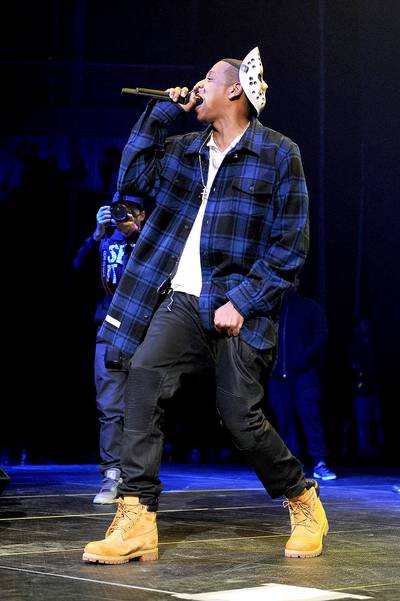 6 / 8
There Is a Country for Old Men (And Women) - Speaking of Missy, it's never been a better time to be a veteran in hip hop. You may scratch your head at just how exactly his star plethora-backed music streaming service TIDAL is going to flip the music game, but Jay Z has never been this untouchable in his two decades-plus career. Wu-Tang Clan representatives Ghostface Killah and Raekwon are still releasing albums that continue to prove that they can out-rhyme many of their younger peers. Indeed, getting older was long viewed as a death knell in the youth-driven culture of rap, but with the genre nearing its fourth decade, ageism seems to be in the rearview mirror.The universally beloved Snoop Dogg just dropped possibly the video of the year while Run the Jewels's El-P and Killer Mike have arguably gotten better with age. Eminem still sounds like he's rapping for his supper. And ever...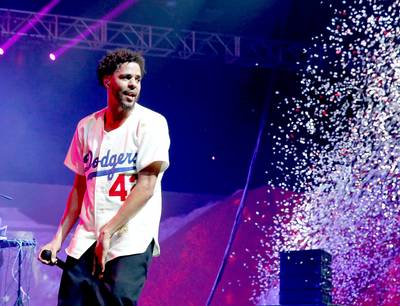 7 / 8
J. Cole Went Platinum - Who the hell is buying these J. Cole albums? That's the question many industry insiders were asking when the Roc Nation talent sold 361,120 copies of his third release, 2014 Forest Hill Drive, in its first week back in December. The No. 1 project even beat boy band heavyweights One Direction's Spotify record of 11.5 million streams (young Jermaine boasted 15.7 million). Yes, everyone seemed to be shocked that the understated, no frills emcee was able to knock even Taylor Swift from the top spot. Everyone except Cole, whose connection to his intensely loyal fanbase is quite remarkable.Could you imagine Beyoncé inviting her rabid BeyHive followers to her childhood home through social media to personally listen to tracks from her new album? Or Kanye charging fans a ridiculously low $1 for a series of secret shows? J. Cole has done both, carving out a repu...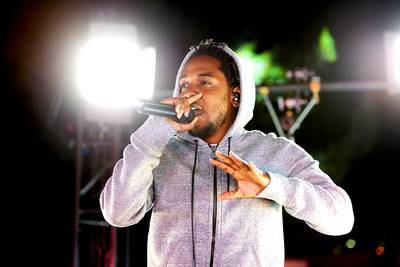 8 / 8
Kendrick Lamar Is the Most Important Music Artist…Right Now - The best emcee in the game TODAY is from Compton, California. In fact, Kendrick Lamar is currently being lauded by critics, tastemakers and fans as the most indispensable voice in popular music, a heavy responsibility that would crush most acts. Yet Lamar seems to take such grandiose hype as par-for-the-course. Still, it's quite cool to witness a hip hop artist riding the music zeitgeist with such ease. This is what happens when you drop the most forward-thinking and imaginative mainstream rap release in decades. K.Dot's relentless To Pimp a Butterfly is an uncompromising BLACK statement at a time when a lot of music seems blandly produced out of a focus group. What other platinum emcee on the scene in 2015 would follow up their biggest commercial roll (the soaring good kid, m.A.A.d city), with a modern live-jazz-m...