A Man Of Many Talents: Steve Harvey
Don't miss Steve Harvey on 106 tomorrow!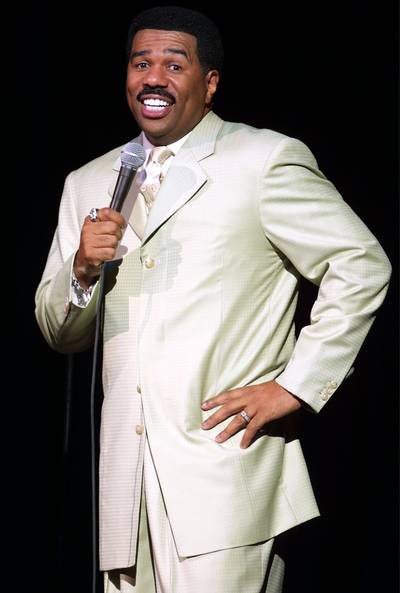 1 / 16
Don't miss Steve Harvey on 106 & Park Tomorrow Night! - Prior to becoming a headlining comedian, Steve tried boxing, worked as an insurance salesman and was even a mailman.Don't miss Steve Harvey tomorrow night on 106 & Park!Photo by George De Sota/Getty Images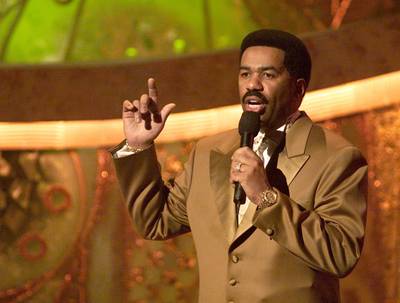 2 / 16
Early Success - He started performing stand-up comedy in the '80s, and eventually enjoyed a lengthy stint as host of It's Showtime at the Apollo.Photo By Kevin Winter/Getty Images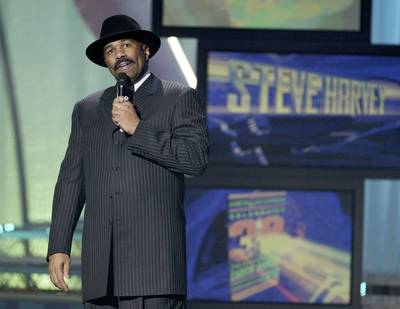 3 / 16
Steve the Actor - By 1994 Steve had a starring role on the sitcom Me and the Boys. Despite decent ratings which topped other popular sitcoms at the time, the show was cancelled after just one season.\rPhoto by Vince Bucci/Getty Images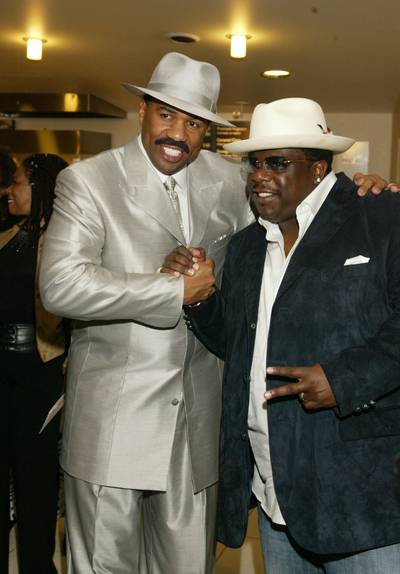 4 / 16
Starring Steve - The Steve Harvey Show proved to be more successful for Steve. The sitcom debuted in 1996 and ran for 6 seasons, ending in 2002.Photo by Doug Benc/Getty Images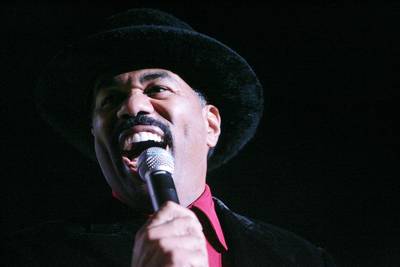 5 / 16
Comedy King - Returning to his stand-up roots, Steve joined the Kings of Comedy Tour with fellow comedians Cedric the Entertainer, D.L. Hughley and Bernie Mac. The last two nights of the tour were documented for the film The Original Kings of Comedy, directed by Spike Lee.Photo by Kevin Winter/Getty Images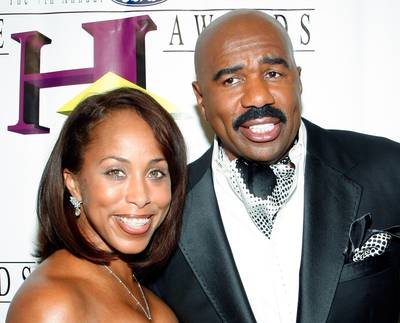 6 / 16
Steve & Marjorie - In June 2007 the father of four married his current wife, Marjorie Bridges.\rPhoto by Ethan Miller/Getty Images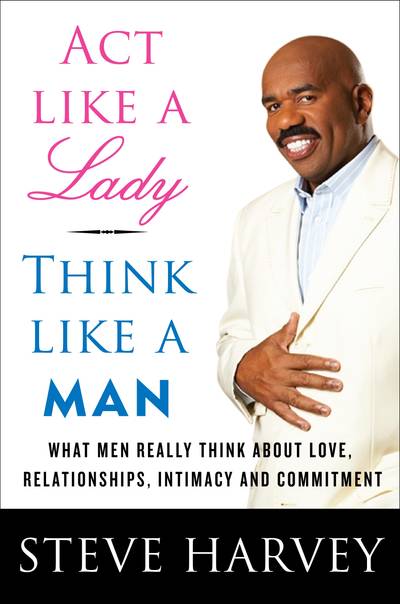 7 / 16
Relationship Expert - Steve has authored several books, but his 2009 relationship advice book Act Like a Lady, Think Like a Man became a media sensation. He followed up with Straight Talk, No Chaser: How to Find, Keep, and Understand a Man.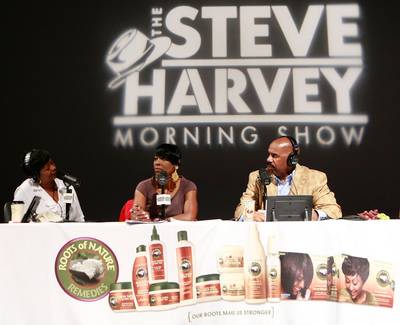 8 / 16
The Steve Harvey Project - You can hear Steve every weekday morning on the nationally syndicated radio program The Steve Harvey Morning Show. He also appears nightly on Centric's The Steve Harvey Project.\rPhoto by Ben Rose/Getty Images for SoftSheen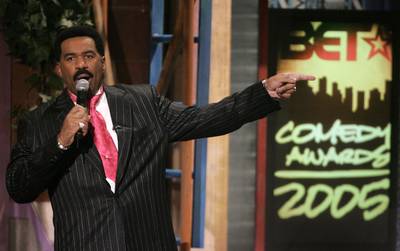 9 / 16
Steve the MC - Harvey's a popular TV host, having helmed the game shows Who Wants to Be a Millionaire? and Family Feud. He is also the host of BET's annual Celebration of Gospel.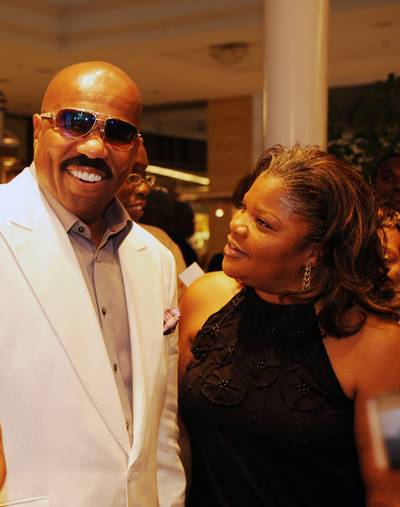 10 / 16
The Mo'Nique Show - Steve had the honor of being the very first guest on the premiere of The Mo'Nique Show.Photo by Rick Diamond/Getty Images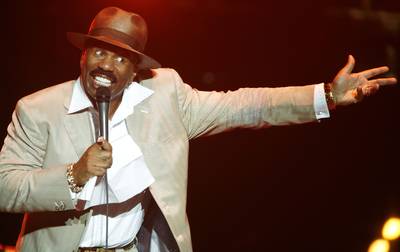 11 / 16
Movie Roles - Steve's film credits include supporting roles in Love Don't Cost A Thing, The Johnson Family Vacation and Madea Goes to Jail.Photo by Amy Sussman/Getty Images for The Bermuda Department of Tourism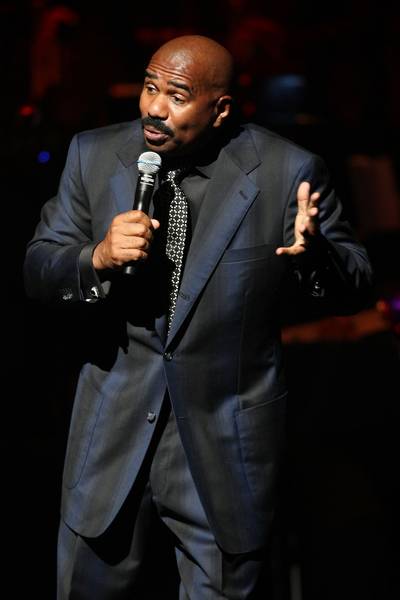 12 / 16
Strong Opinion - Steve stirred up controversy when he had these words for the ladies: "You sitting up there talking to a dude and he tells you he's an atheist, you need to pack it up and go home. You talking to a person who don't believe in God... What's his moral barometer? Where's it at? It's nowhere."Photo by Bryan Bedder/Getty Images
13 / 16
The Steve Harvey Foundation - Steve Harvey uses The Steve Harvey Foundation to teach the principles of manhood to young men.Photo by Michael Loccisano/Getty Images for The Steve Harvey Foundation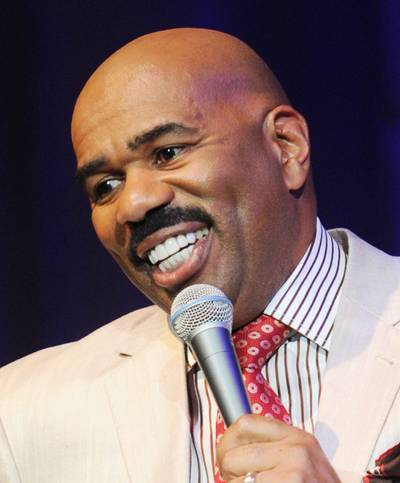 14 / 16
The Steve Harvey Foundation - The Steve Harvey foundation offers several programs, including Disney Dreamers and Mentoring Weekend.Photo by Rick Diamond/Getty Images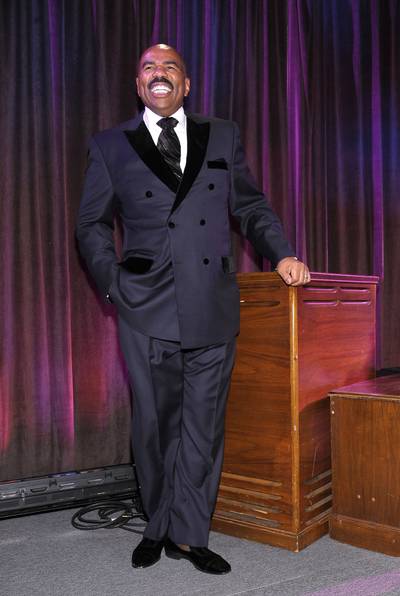 15 / 16
Sharp Dresser - One thing Steve is known for is his style, particularly his classy dress-wear. He shares his swag through "The Steve Harvey Collection," featuring shoes, shirts, accessories, and of course, suits.Photo by Michael Loccisano/Getty Images for The Steve Harvey Foundation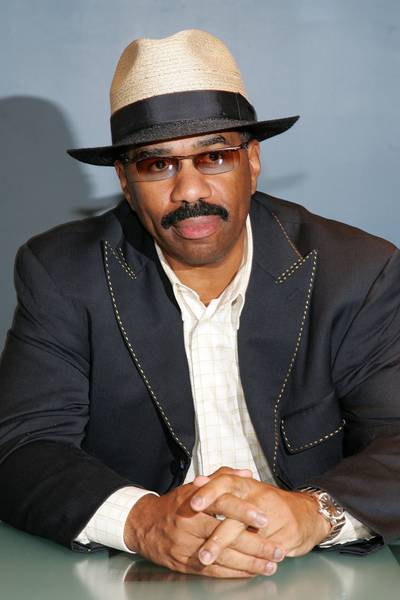 16 / 16
From the Page to the Screen - Steve Harvey and film producer Will Packer are hard at work on the film adaptation of Steve's book Act Like A Lady, Think Like A Man.\rPhoto by Bryan Bedder/Getty Images