Super Producers of the '90s and the Top of the Millennium
Beatmakers who rocked hip hop's second golden era.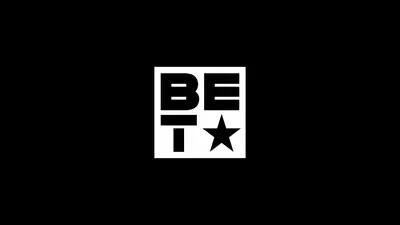 1 / 29
We Won't Stop - Diddy hit up Instagram this week and announced that he was reassembling his legendary Hitmen production squad that made Bad Boy a powerhouse when he dominated the end of the '90s and the top of the millennium. To make the reunion even hotter, Puff also added a new member to the legendary unit and his name is... Kanye West.The post read:  "Ladies and gentlemen I'm pleased to announce that I am back behind the board! I got the hitman with me @chucklife365 @iammariowinans @hitmansteviej_1@itsseanc @lvizual DDOT, NASHIEM & the newest member of the hitman KANYE WEST #BREAKINGNEWS#Everythingisgoingtobealright #MMM."  As Puff prepares to take over the charts once again, let's take a look at some of the hottest super producers who rocked the '90s and the early years following Y2G. —Michael Harri...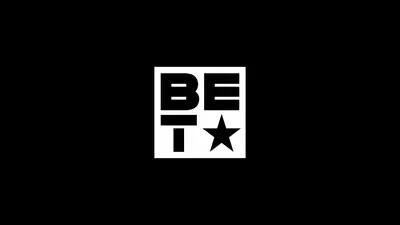 2 / 29
Swizz Beatz - Swizz Beatz Ruff Rode into the game in 1998 supplying heat for his crew members DMX, Eve and the LOX and eventually spread his flavor to other MCs like Jay Z, Noreaga, Busta Rhymes, and Cassidy. His laundry list of hits and anthems include "Ruff Ryder's Anthem," "Money Cash, H**s, "Wild Out" and "Hotel." (Photo: Bryan Bedder/Getty Images for VH1 Save The Music)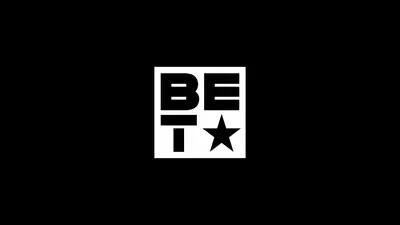 3 / 29
Just Blaze - Just Blaze had been in and out of various New York studios but caught fire when he linked up as Roc-A-Fella's in-house go-to man crafting bangers for Jay Z, Beanie Sigel, and Memphis Bleek. He got his weight up producing the bulk of The Dynasty: Roc La Familia and more hits like Cam's "Oh' Boy," Freeway's "What We Do" and Fabolous's "Breathe." Just proved he had that R&B touch too after he got behind the boards for Janet Jackson, Mariah Carey and Usher.  (Photo: Mike Windle/Getty Images for H&M)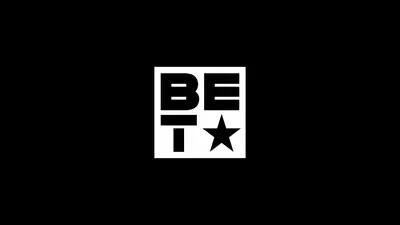 4 / 29
Mannie Fresh - DJ Mannie Fresh solidified Cash Money as an unstoppable force when the New Orleans crew hopped from the indies to the majors with Juvenile's "Ha." Handling 99 percent of the production in C.M.'s self-contained camp, Mannie ushered in the "Bling Bling" era with more heat that included "Back That Azz Up," "I Need a Hot Girl," "Get Your Roll On" and "Go DJ." The former Big Tymer has also branched out and produced for Yasin Bey, T.I., Gucci Mane and Rick Ross. (Photo: Rick Diamond/Getty Images)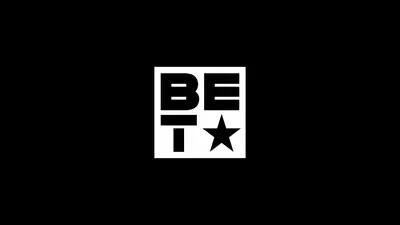 5 / 29
The Neptunes - The Neptunes literally grinded their way to the top as studio rats studying under Teddy Riley, but became their own force in 1998 when Nore's "Super Thug" took off. Chad and Pharrell had no breaks as they went on a platinum run producing hits for Jay Z ("I Just Wanna Love U (Give It to Me)", Mystikal ("Shake Ya A**"), and Ol' Dirty Bastard ("Got Your Money").  While locking down hip hop, they also showed their reach on the pop and R&B side by making noise with Babyface, Kelis, Ray J, Brandy, Beyonce and Britney Spears.  (Photo: Kevin Winter/Getty Images)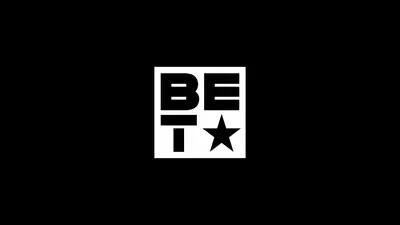 6 / 29
RZA - RZA assembled the Wu-Tang Clan together like Voltron with their classic debut, Enter the Wu-Tang (36 Chambers), in 1991 and has been on a mission ever since. Besides producing the entire project, RZA steered the production on solo projects from Meth, Raekwon, Dirty, GZA and Ghostface, which solidified him as a super-producing guru and cemented their reign as the #1 antagonists to the shiny suit era. (Photo: WENN.com)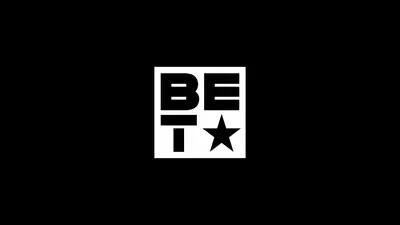 7 / 29
Timbaland - Timbaland beasted the game with a gang of hits for Missy Elliott, Aaliyah, Jay Z, Snoop, Justin Timberlake and more as he built his empire. Holding down the charts for over 20 years now, some of the VA 's beatsmith's shining productions include "Big Pimpin,'" "Dirt Off Your Shoulder," "One in a Million," "4 Page Letter,"Hot Boyz," "Get Ur Freak On" and "Cry Me a River."(Photo: Ian Gavan/Getty Images for Gucci)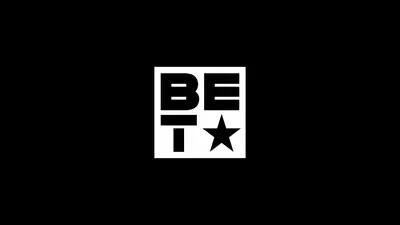 8 / 29
Jermaine Dupri - J.D. had everybody "Jumping" to Kriss Kross in 1992 and quickly made his name as a go-to producer throughout his career. First laying the foundation with his So So Def talent like Bow Wow, Da Brat, Jagged Edge and Xscape, he also made Usher a superstar with "You Make Me Wanna" and "Confessions," and had Jay Z declaring "Money Ain't a Thang." Oh yeah, he also scored a few No. 1's with Mariah Carey, too.(Photo: Frank Micelotta/Getty Images)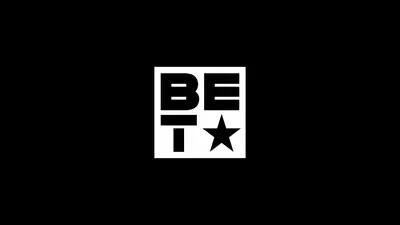 9 / 29
DJ Premier - DJ Premier is cemented into hip hop's Mount Rushmore because he's crafted some of the most iconic productions for the game's biggest hits. Not even mentioning his Mass Appeal production alongside his late Gang Starr partner Guru's boom-bap rhymes, Premo's catalog includes Nas's "N.Y. State of Mind" and "Memory Lane" as well as Biggie's "Unbelievable." He also supplied heat to Jigga's Reasonable Doubt and kept the underground grimmey as kings like KRS-One, Jeru Tha Damaja and M.O.P. spazzed out over his production. (Photo: Neilson Barnard/Getty Images)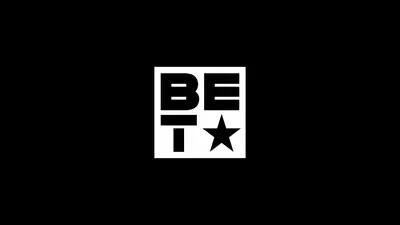 10 / 29
Dr. Dre - Heralded as the G.O.A.T. when it comes to hip hop production, Dr. Dre is one of the best producers, period. After laying the backdrop for NWA's Straight Outta Compton, the Ruthless Death Row producer introduced the world to a Chronic driven MC named Snoop and a lyrical titan from Detroit named Eminem. His No. 1's include "California Love," "No Diggity, "Crack a Bottle" and "In Da Club."(Photo: Christopher Polk/Getty Images for Coachella)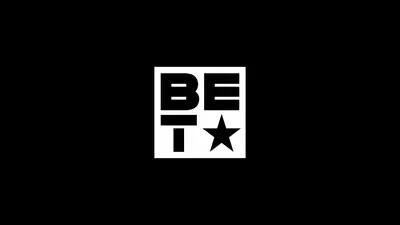 11 / 29
Organized Noize - Organized Noize ruled Atlanta in the '90s as they set TLC, Goodie Mob and OutKast ablaze. Rico Wade, Ray Murray and Sleepy Brown's hits include "Waterfalls, "Player's Ball," "So Fresh So Clean" and "Dirty South" and they also helped Luda score with "Saturday (Oooh! Ooooh!)." Their R&B hits also include En Vogue's "Don't Let Go (Love)."(Photo: Stephen Lovekin/Getty Images)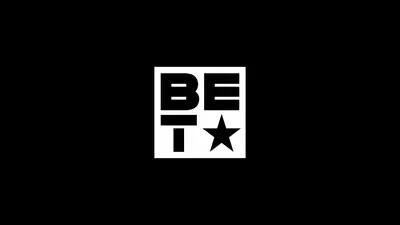 12 / 29
will.i.am - Will.i.am ruled the top of the 2G as the production force behind the Black Eyed Peas' barrage of hits that included "Let's Get It Started, "Fergalicious" and "Boom Boom Pow." Will.i.am blended his unique vibe of funk, pop and hip hop into a cross genre of hits that scored huge for Usher ("OMG"), John Legend ("Ordinary People") and Estelle ("American Boy") too.(Photo: Kevin Winter/Getty Images)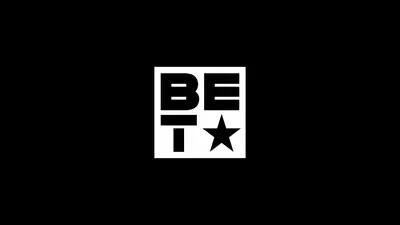 13 / 29
Hi-Tek - Hi-Tek could be considered the backbone of Rawkus's underground movement as he produced the majority of Mos Def and Talib Kweli's early gems like "Definition" and "Respiration" and kicked knowledge with Kweli as Reflection Eternal. He also had 50 Cent spitting heat to "Best Friend" and "Ryder Music," and laced G-Unit as well, proving he could cater to any MC. (Photo: Frazer Harrison/Getty Images)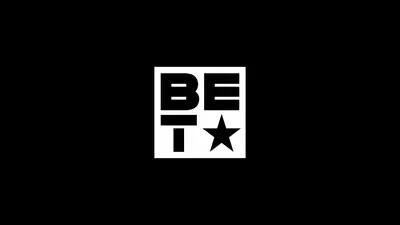 14 / 29
Diamond D - Diamond D was one of the "Best Kept Secrets" in the '90s as the Bronx MC and producer also served heat to his Diggin' in the Crates Crew, which included Lord Finesse, Showbiz and AG, Big L and a young Fat Joe. Diamond's production mark was left on classic staples from Brand Nubian and some of his stellar work includes "Soul Clap," "Punks Jump Up to Get Beatdown," "Flow Joe" and "Wild Cowboys." He also produced and appeared on the title track to the Fugees 6x-platinum sophomore opus, The Score.(Photo: Ray Tamarra/Getty Images)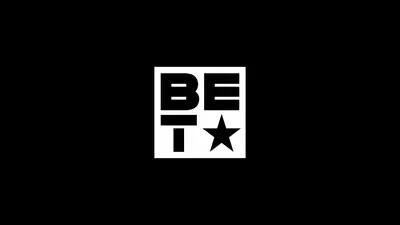 15 / 29
Rockwilder - Rockwilder's production resume is quite diverse as he was unleashed crafting hits for Meth and Red, like "Blackout!' and "Da Rockwilder," and then got all pop with Christina Aguilera on "Dirrty" and had fun with her and her friends on "Lady Marmalade." Xzibit's "Front 2 Back and Jay Z's "Do It Again (Put Ya Hands Up)" also held their weight while he laced Destiny's Child and Janet Jackson with some R&B melodies as well. (Photo: Walik Goshorn/Retna Ltd./Corbis)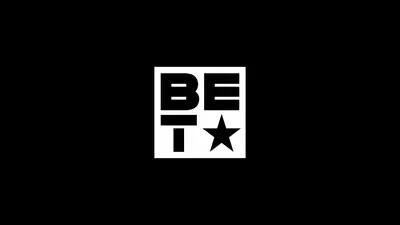 16 / 29
Da Beatminerz - DJ Evil Dee and Mr. Walt were the heart of New York's grimmey underground scene in the '90s as they elevated Black Moon and the Clik Boot Camp above the sewers with certified classics that include "Who Got Da Props," "I Got Cha Opin," "How Many MC's..." and Brooklyn's official anthem "Bucktown." (Photo: WENN)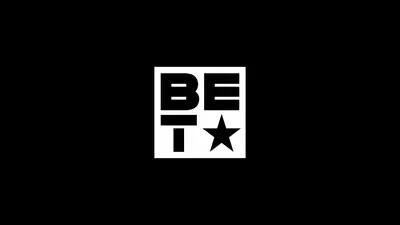 17 / 29
The World Famous Beat Junkies - The Beatjunkies, led by J. Rocc, Melo-D, Rhettmatic and Babu, spearheaded Cali's underground movement in the late '90s and early 2000s with their affiliation with Stones Throw Records and supplied vibes for Madlib and J. Dilla. The turntabilist and production squad also had the backpack crowd rocking to MC's like Peanut Butter Wolf, Dilated Peoples, Aceylone and Talib Kweli. (Photo: Mark Sullivan/WireImage)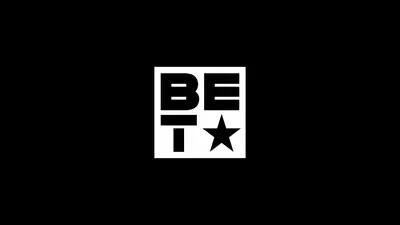 18 / 29
Scott Storch - Scott Storch started out working under the Roots and Dr. Dre and then showed the world what he had to offer, which was a string of hits like Beyonce's "Baby Boy" and "Me, Myself and I" while making Fat Joe and Remy Ma "Lean Back." His impressive super-producer catalog also includes 50 Cent's "Candy Shop," Lil Kim's "Lighters Up" and Chris Brown's "Run It!" (Photo: Jim McDonald / WENN)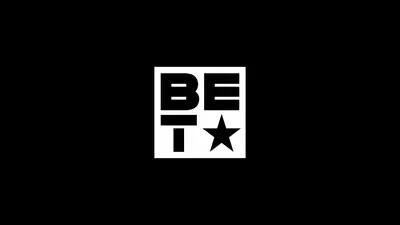 19 / 29
Rick Rock - Rick Rock got busy at the top of millennium serving heat for his West Coast homies like E-40 and Xzibit. Showing there were no coastal beefs, he also ignited four tracks on Jay Z's Dynasty album including "Parking Lot Pimpin,'" and blessed Fabolous's first single with Nate Dogg, "Can't Deny It." Ma$e Method Man, Snoop and Will Smith have also spit over Rock's fire as well.(Photo: Rick Rock via Instagram)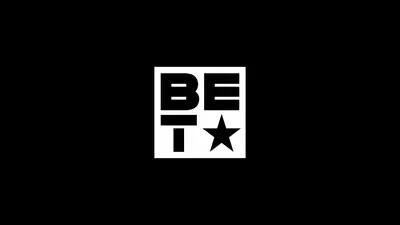 20 / 29
Lil Jon - Lil Jon ushered in the crunk wave around 2002 producing hits for himself like "Bia Bia" and "Put Yo Hood Up" as well as his rowdy brothers the Youngbloodz with "Damn!" and the Ying Yang Twins with "Salt Shaker." Jon was in high demand and even had the Latin and pop charts going crazy too with crossover smashes for Pitbull and Usher like "Toma," "Culo" and "Yeah!" The ATL hitmaker also got those hyphy boys down in the Bay going dumb with E-40's "U and Dat" and Too Short's "Blow the Whistle," proving he was a master of his game. (Photo: Taylor Hill/Getty Images for iHeartMedia)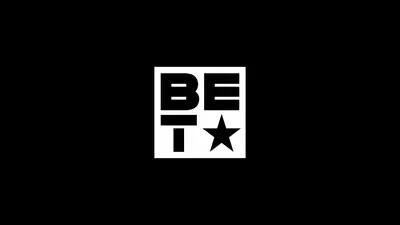 21 / 29
Kanye West - Kanye West is the definitive super-producer of this current era, which made Puff take notice. Besides crafting his own platinum masterpieces like "Overnight Celebrity" and "Jesus Walks," he helped out his "Big Brother" once or twice with chart toppers like  "Izzo (H.O.V.A.)" and "Takeover." Showing he was a force to be reckoned with, the first quarter of his career also included Alicia Keys's "You Don't Know My Name," Talib Kweli's "Get By" and Game's "Dreams." (Photo: Emelie Andersson/WENN.com)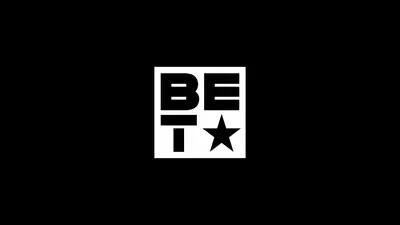 22 / 29
Dame Grease - Harlem's Dame Grease terrorized the boards at the end of the '90s as he unleashed Ma$e's "N****s Wanna Act" and DMX's "Get at Me Dog" and "Stop Being Greedy." Known as the go-to-guy for those gritty production feels, Dame's magic was also felt on Nore and Nas's "Body in the Trunk," while he had Mary J. Blige turning up on No More Drama's "Dance for Me." (Photo: Ray Tamarra/Getty Images)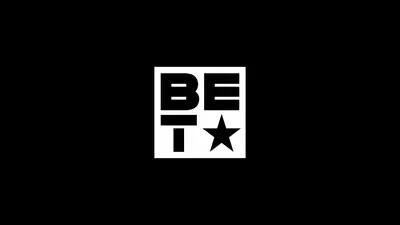 23 / 29
Pete Rock - DJ Pete Rock supplied the smooth, horn-looped instrumentals for his partner CL Smooth to flow to on classics like "Starighten It Out" and "They Reminisce Over You" and became the go-to man in the '90s for remixes with that added flavor. A few more of his original masterpieces include Nas's "The World Is Yours," and AZ's "Gimme Yours." Pete also brought the beast out of Common when he checked Ice Cube with "The B***h in Yoo" and helped Redman give tutorials with "How to Roll a Blunt." (Photo: Roger Kisby/Getty Images)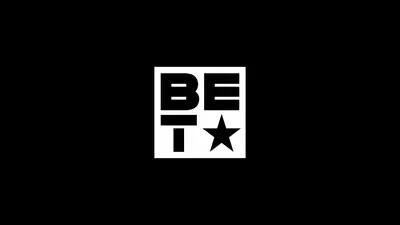 24 / 29
Q-Tip - The Abstract helped rule the '90s as he spearheaded production from A Tribe Called Quest's nearly 10-year run with party-rocking staples like "Check the Rhime," "Sceanrio" and "Award Tour." He, Ali Shaheed Muhammad and the late J. Dilla also blessed the boards as the production trio the Ummah and scored hits for Busta Rhymes and Jon B. Nas's "One Love," Mobb Deep's "Temperature's Rising" and Janet Jackson's "Got 'Til It's Gone," which are just a few of the hits that earned Q-Tip super-producer status.(Photo: Frazer Harrison/Getty Images for John Varvatos)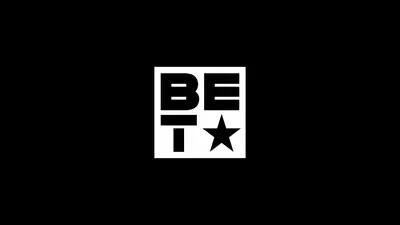 25 / 29
Rick Rubin - Rick Rubin kicked off his Def Jam empire laying the foundations for LL Cool J, Run-DMC and the Beastie Boys to rock over. Branching out from hip hop, the production guru also forged paths in rock and punk music as well as country when he banged out with the Red Hot Chilli Peppers, Slayer and the Dixie Chicks. The founder of Def Jam's wrath of hip hop infernos include Jay Z's "99 Problems," Uncle L's "Rock the Bells" and The Kings of Rock's "Walk This Way." (Photo: Alberto E. Rodriguez/Getty Images)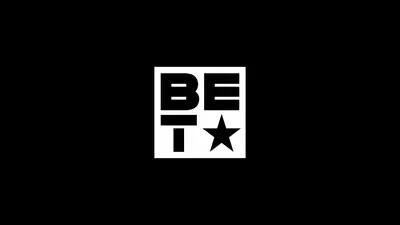 26 / 29
Havoc - Havoc supplied most of the heat to Mobb Deep's classic street poetry and cuts like "Shook Ones Pt. II," "Survival of the Fittest" and "Quiet Storm," which still pack the dance floor. Havoc also spread some of that Queensbridge production love on Nas's "Live N***a Rap" and "The Set Up," while the Notorious B.I.G. and the LOX spit their venomous bars on "Last Day." Still going hard, Havoc also supplied heat for Eminem, 50 Cent and G-Unit in recent years. (Photo: Bryan Bedder/Getty Images)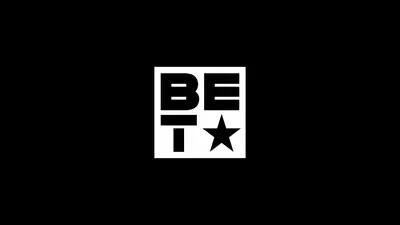 27 / 29
The Trackmasters - The Trackmasters had radio on lock at the end of the '90s and the top of the 2G as they sprayed the charts with hits like LL Cool J's and Boyz II Men's "Hey Lover," B.I.G.'s "Juicy" and Nas's "If I Ruled the World" with Lauryn Hill.Tone and Poke also handled a bulk of the production on Foxy Brown's Ill Na Na debut and scored big with "Get Me Home" and "I'll Be." Will Smith's "Men in Black," R. Kelly's "Only the Loot Can Make Me Happy" and "Jigga That N***a" are also a few of the production duo's crowning moments.(Photos: Ray Tamarra/Getty Images)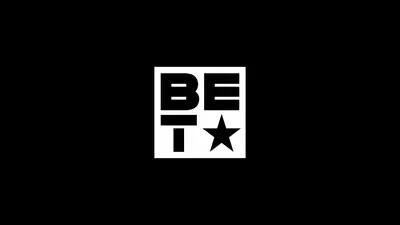 28 / 29
J Dilla - The late J. Dilla put early eyes on Detroit from the hip hop arena as he laced his Slum Village crew with soulful rhythms to spit to. He produced the Pharcyde's classic "Runnin'" and was also part of the Ummah production collective with Q-Tip and Ali Shaheed Muhammad.The trio worked on Tribe hits like "Stressed Out" and worked their magic for Janet Jackson, De La Soul, Busta Rhymes and Talib Kweli.(Photo: BET)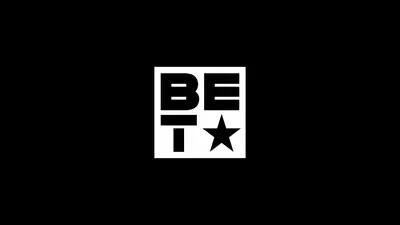 29 / 29
Erick Sermon - Erick Sermon got his production weight up during the second golden era causing "Rampages" as part of EPMD and introducing the world to DasEFX, Redman and Keith Murray.The Green Eyed Bandit's accolades include "The Most Beautifullest Thing in This World," "4,3,2,1" "Time 4 Sum Aksion" and his own "Music." Erick has also laced 50 Cent, Jay Z and Akon for some of their shining moments.   (Photo: Stephen Lovekin/Getty Images)