Songs Paying Homage to the Badonkadonk
Music artists honoring the booty.
1 / 11
Jennifer Lopez, Featuring Iggy Azalea – "Booty (Remix)" - J.Lo has always gotten compliments for her rotund backside and highlights her assets on the remix to her latest single, "Booty," featuring Iggy Azalea. The two just dropped the new video paying tribute to their tushes and Iggy goes for the crown, proclaiming, "They begging me to drop down on it but right now Iggy on the top/ The last time the world seen a booty this good, it was on Jenny from the block."But they're not the first to pay homage to the badonkadonk. The list is endless. Check out other artists who've shown love to the junk in the trunk. —Michael Harris (@IceBlueVA)(Photo: Capitol Records)
2 / 11
Big Sean, Featuring Nicki Minaj – "Dance (A$) Remix" - Big Sean gave the strippers something to dance to when he and Nicki Minaj connected for the remix to his monstrous smash "Dance (A$)." Sean left nothing to the imagination with his lustful rhymes as he spit, "I got girlies half naked that s--t look like the grotto/ How your waist anorexic and then you're a** is colossal?"(Photo: Def Jam)
3 / 11
Sir Mix-A-Lot – "Baby Got Back" - The Seattle MC cemented himself in hip hop history when he scored a No. 1 hit on Billboard in 1992. "I'm tired of magazines/ Saying flat butts are the thing/ Take the average Black man and ask him that/ She gotta pack much back." Nicki Minaj even reworked his smash for her current hit "Anaconda."(Photo: Def America)
4 / 11
Wreckx-N-Effect – "Rumpshaker" - Teddy Riley and his crew Wreckx-N-Effect ruled the summer of 1992 with their chart-topping rap single blessing the ladies to shake what their mammas gave them. They had all the fellas singing in unison, "All I wanna do is zooma, zoom zoom zoom and a poom-poom/ Just shake ya rump."(Photo: MCA)
5 / 11
Benzino, Featuring Teddy Riley and Mr. Gzus – "Bootee"  - The "Love & Hip Hop" star teamed up with Teddy Riley and Mr. Gzus back in 2001 with their skirt-chasing track "Bootee." Mr. Gzus stole the show as he spit, "Step up in the club, what did I see?/B double O double T double E/ All 'round me/ Duckin the tricks around me/ Look it's soft as Downey." The remix took it even higher as G-Dep and Fabulous also displayed their love for females packing that badonkadonk.(Photo: Benzino Records)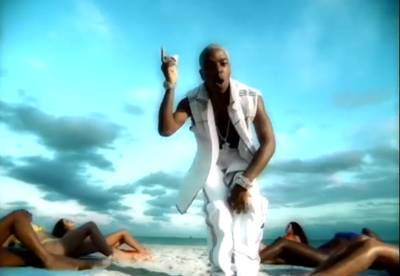 6 / 11
Sisqo – "Thong Song" - The Dragon solidified his solo career with this Billboard-topper, the "Thong Song." No man was mad at this as the regular night clubs turned into the strip clubs for a brief period as thong dance-offs were occurring nightly. Sisqo had women nearly showing everything as he sang, "She had dumps like a truck truck truck/ Thighs like what what what/ All night long/ Let me see that thong." (Photo: The Island Def Jam Music Group)
7 / 11
Juvenile – "Back That A** Up" - Juve paid tribute to the around way girls as he held their fatties to high esteem with one of Cash Money's breakout hits. With an assist from Mannie Fresh and Lil Wayne, Juve scored a No. 1 Rap single in 1999 while it's clean version, "Back That Thang Up," ruled the radio and video airwaves. His overzealous lyrics included, "You got a stupid a**, yeah/ Make me laugh, yeah/ Make a n***** wanna grab that/ Autograph that."(Photo: Universal Records)

8 / 11
Jason Derulo, Featuring Snoop Dogg – "Wiggle" - Jason Derulo summoned in Uncle Snoop as they had hotties shaking their derrieres to his top 5 single. The pop sensation packed the dance floors as he sang, "Hot damn it/ Your booty like two planets/ Go head, and go ham sandwich/ Whoa, I can't stand it/ 'Cause you know what to do with that big fat butt/ Wiggle, wiggle, wiggle."(Photo: Warner Bros.)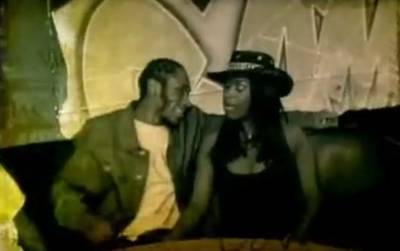 9 / 11
Mos Def – "Ms. Fat Booty" - The Brooklyn MC kicked off his solo debut, Black on Both Sides, letting everyone know that conscious brothers aren't squares and that they enjoy the female anatomy just like any other man. Produced by Ayatollah, the song was sexy and respectful at the same time as Mos rhymed, "A** so fat that you could see it from the front/ She spot me like paparazzi, shot me a glance in that catwoman stance with the fat booty pants/ Hot damn!"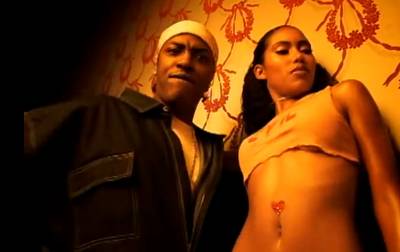 10 / 11
Mystikal – "Shake Ya A**" - Mystikal teamed up with the Neptunes in 2000 and had ladies showing what they were working with. The Top 20 hit, which included an assist from Pharrell on the bridge, also had radio on lock with its cleaned up version, "Shake It Fast," as the New Orleans MC had no shame in his game when he spit, "So don't act like you don't be backing that stuff up/ Girl in the club, cause that's what you got ass for/ Wobble wobble, I'm infatuated."(Photo: Jive Records)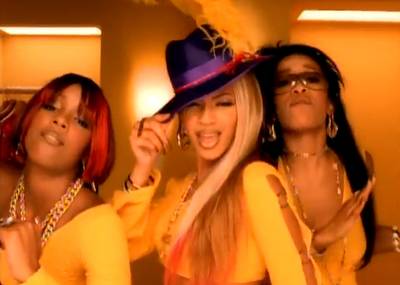 11 / 11
Destiny's Child – "Bootylicious" - Kelly, Beyoncé and Michelle scored another No. 1 hit back in 2001 when they warned fellas, "I don't think you ready for this jelly/ I don't think you ready for this / 'Cause my body too bootylicious for ya babe." The track had fellas running to the dance floor trying to prove they could hang.(Photo: SONY BMG MUSIC ENTERTAINMENT)