Celebrity Ice - Hip Hop Jewelry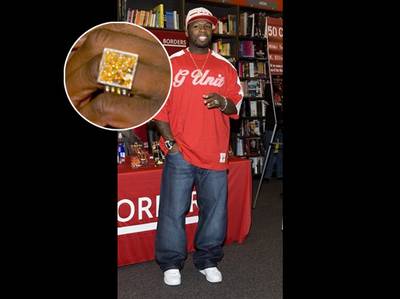 1 / 15
50 Cent - Nothin' says "Playa" like a handful of truly iced out bling rings. Rap icon 50 Cent glistens while the ladies watch and blink in amazement.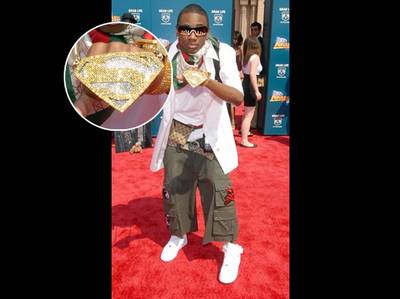 2 / 15
Soulja Boy - Soulja Boy cranks it up on the red carpet with big blingers that are surefire attention-getters. His most popular Superman necklace, filled with yellow and white diamonds, fits his youthful persona and style.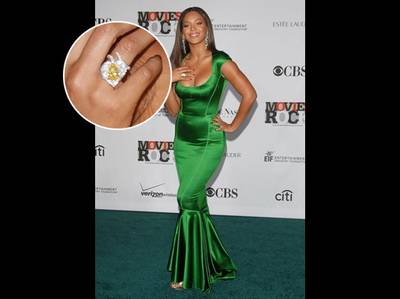 3 / 15
Beyonce - Beyonce may not be flashing her bling wedding ring, but the stunning stone on her finger is enough to make onlookers agree the singer has to two things: expensive taste and real class.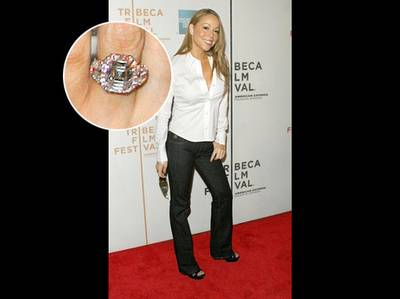 4 / 15
Mariah Carey - Mariah Carey is a diva used to getting exactly what she wants. The pop star landed herself a 15-carat engagement ring after saying 'I Do' to her young beau Nick Cannon.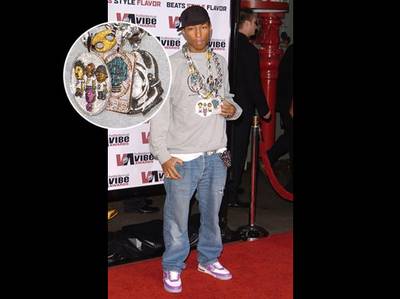 5 / 15
Pharrell - The lead singer of N.E.R.D. and Neptunes producer shows his love for his crew on his chest. Pharrell goes all iced-out with a set of necklaces intricately covered in diamonds and gems.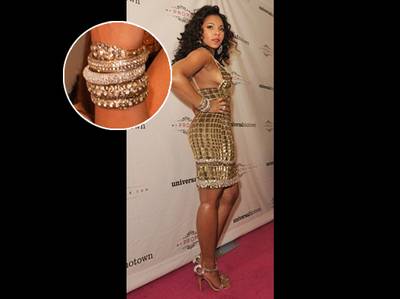 6 / 15
Ashanti - The bright lights of flashing cameras are nothing compared to the fabulous bling on Hollywood's hottest stars. Ashanti puts the icing on the cake with a set of vintage diamond and platinum bangles.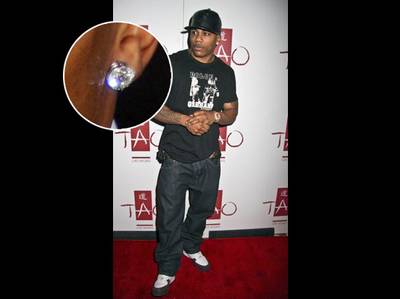 7 / 15
Nelly - The simplest of jewelry for a guy who wants to flaunt a lil' ice is diamond studs. Like Nelly's, they're not gaudy, yet eye-popping enough to command the right amount of shine.
8 / 15
Kelly Rowland - Ms. Kelly accessorized her little black dress with a diamond cuff bracelet - a stunner that's guaranteed to keep her sparkling long after the party has faded.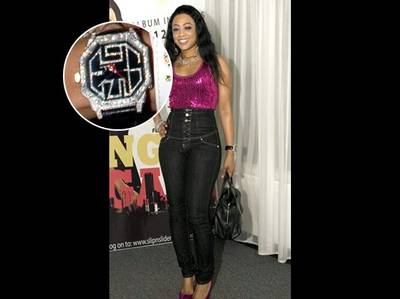 9 / 15
Trina - The Diamond Princess celebrates with Prada bags, bling and pretty things. From bold and brave pieces to soft and sexy danglers, Trina seems to have found the balance between her street persona and love for glam.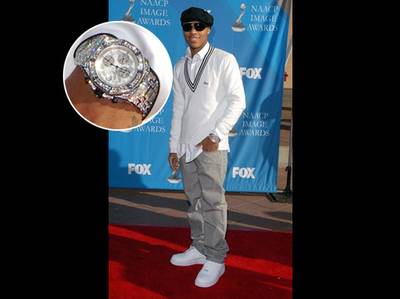 10 / 15
Bow Wow - Bow Wow's vision must blur when he looks down at his icy watch. The intricate details combine sophistication and shine to this timeless timepiece.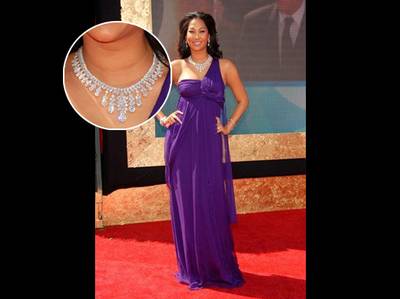 11 / 15
Kimora Lee - Model, fashion mogul and mother - Kimora Lee – knows diamonds are a girl's best friend. To exclusive star-studded events, fashion shows and Hollywood's hottest parties, the fab star exudes her signature style with gorgeous jewelry.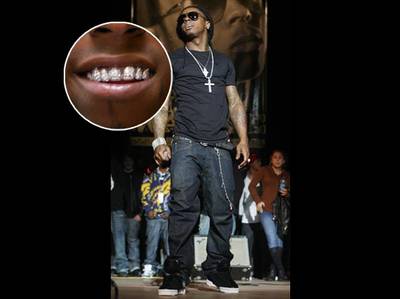 12 / 15
Lil Wayne - What's hot celebrity bling without the infamous grills? Lil Wayne is one rapper who is known for showing a whole lot of money when he opens his mouth.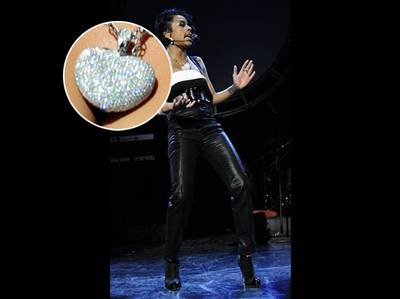 13 / 15
Keyshia Cole - Keyshia Cole keeps her bling ladylike with a sweet and very fashionable, Chanel diamond heart pendant and chain.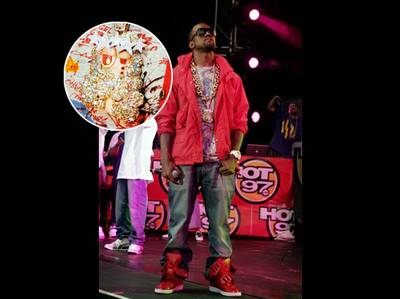 14 / 15
Kanye West - Known for his famous Jesus piece, Kanye West puts a whole new twist on his religious charm. This knocker has Jesus wearing a crown of diamond stars and crying tears of ruby blood. Ballin'!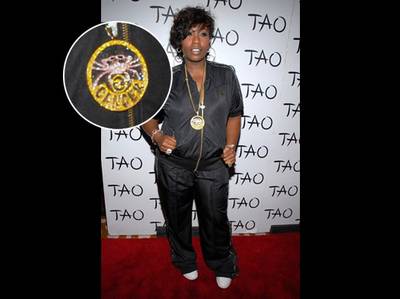 15 / 15
Missy Elliott - Bling can come in all forms, and if you're a Cancer like Missy, you can rock your Zodiac symbol with pride.