Black Love: How These Iconic Couples Met
The love stories behind prominent African-American couples.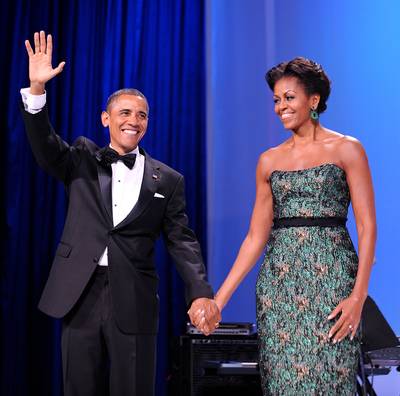 1 / 10
Barack Obama and Michelle Obama - In celebration of Valentine's Day, BET.com highlights prominent African-American couples and the stories behind how they fell in love. Some stories may surprise you. — Natelege Whaley (@natelege) Sometimes you just have to take a chance. When Michelle Obama met Barack Obama in 1989 their work relationship stopped her from accepting his dates. She was an associate at a Chicago law firm and became his adviser while he was a summer intern. The two eventually fell in love and on Oct. 3, 1992, married. Their love has reached the White House and beyond. (Photo: Olivier Douliery-Pool/Getty Images)
2 / 10
Ruby Dee and Ossie Davis - Ruby Dee and Ossie Davis had been married 56 years, before Davis passed away in 2005 at 87. The inseparable Hollywood couple became friends while performing in the Broadway drama Jeb in 1946. Years later, Davis proposed to Dee via telegram, and the couple married on Dec. 9, 1948. (Photo: Stephen Boitano/Getty Images)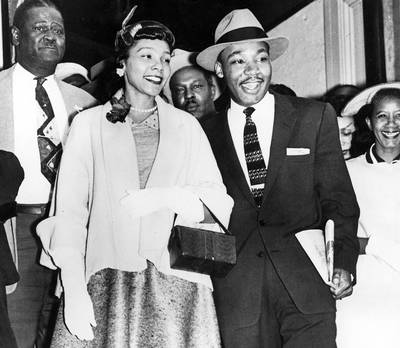 3 / 10
Martin Luther King Jr. and Coretta Scott King - During his time in Boston, Martin Luther King Jr. was having trouble meeting a woman he liked, so he asked a female friend to play matchmaker. She gave him Coretta Scott's number; he called and they met the next day. After an hour his mind was made up, "We ought to get married someday," he said in his autobiography. A year after meeting, they tied the knot on June 18, 1953. (Photo: AFP/AFP/Getty Images)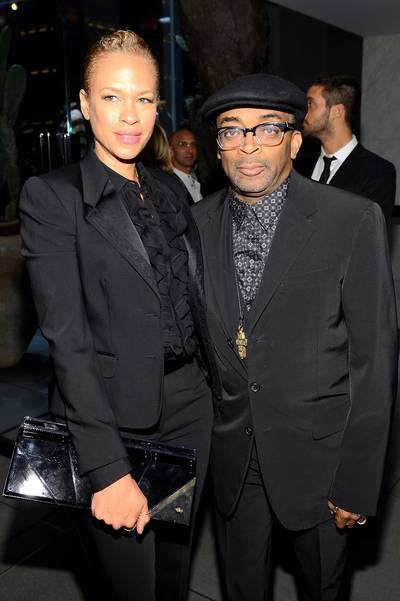 4 / 10
Spike Lee and Tonya Lewis Lee - Spike Lee couldn't help but do the right thing and marry Tonya Lewis Lee on Oct. 2, 1993. Tonya met Spike at a dinner for the Congressional Black Caucus. Tonya said Spike came with a date, but after they crossed paths he introduced himself to her anyway. The rest is history.(Photo: Larry Busacca/Getty Images for Dolce & Gabbana)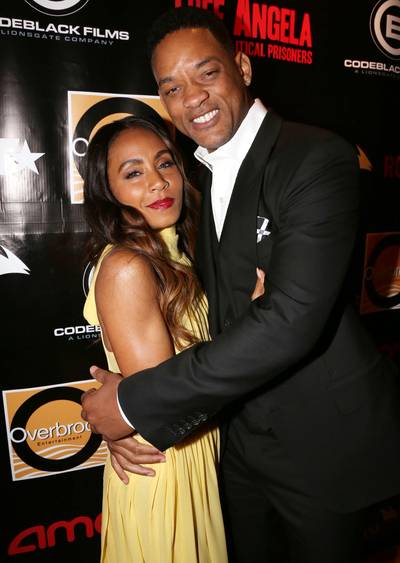 5 / 10
Will Smith and Jada Pinkett Smith - Will Smith and Jada Pinkett Smith's love sparked when she auditioned for the role of his girlfriend on The Fresh Prince of Bel-Air in 1995. She didn't get the part on air, but in real-life the two became a pair. The couple married on Dec. 31, 1997, in a secret ceremony at Baltimore's Cloisters Mansion.(Photo: Johnny Nunez/WireImage)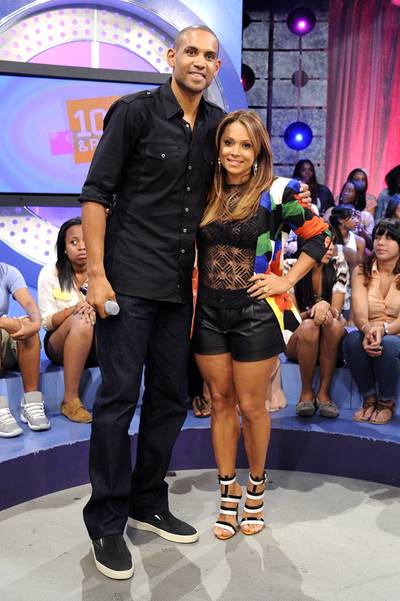 6 / 10
Grant Hill and Tamia Hill - Although both stars in their own right, singer Tamia Hill's and retired NBA star Grant Hill's marriage has remained low-key through the years. Singer Anita Baker introduced the couple to each other and the two jumped the broom on July, 24, 1999. They have two children together.(photo: John Ricard / BET).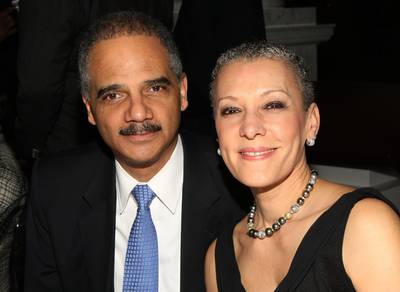 7 / 10
Eric Holder and Sharone Malone - Attorney General Eric Holder and his wife, Dr. Sharone Malone, married on April 7, 1990. When the prominent couple met, Malone was finishing up her medical residency and wasn't sure if she wanted to move or remain in D.C. Meeting Holder was all the reason she needed to stay.(Photo: Bennett Raglin/Getty Images for BET)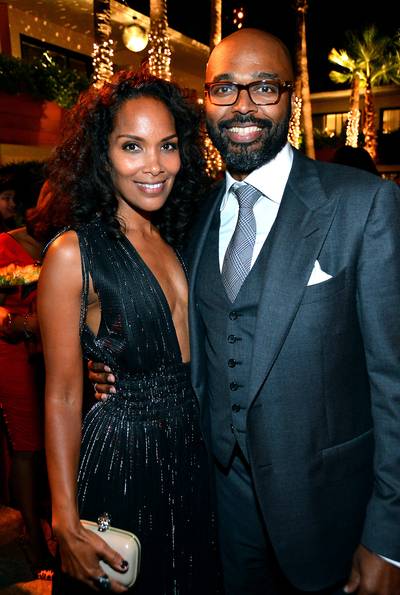 8 / 10
Mara Brock Akil and Salim Akil - "Can we cut the bullsh-- and get on about the business of living a life together?" This is the question Salim Akil asked Mara Brock Akil after their first dinner date. The Hollywood producing power couple met at a café in Los Angeles while she was a staff writer on the UPN hit show Moesha. They married in 1999 and went on to create Girlfriends, The Game and Being Mary Jane. (Photo: Frazer Harrison/Getty Images)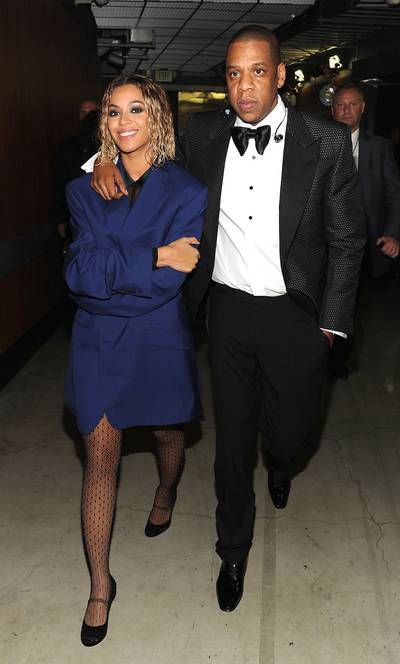 9 / 10
Beyoncé and Jay Z - Rumors started flying about Beyoncé's and Jay Z's love when they first collaborated on their hit song "03 Bonnie & Clyde" in 2002. Bey was 19 when they started dating and had no interest in getting hitched right away, but Jigga was patient. On April 4, 2008, music's biggest couple was married in a private ceremony.(Photo: Kevin Mazur/WireImage)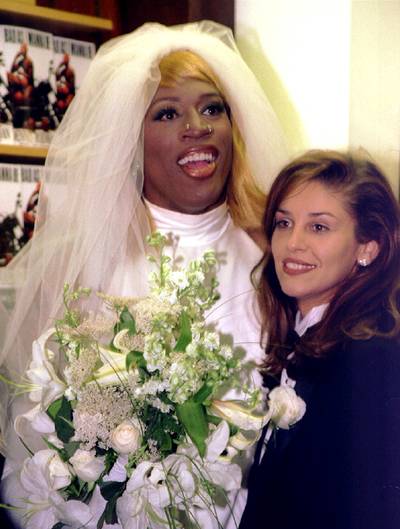 10 / 10
Dennis Rodman and … Dennis Rodman? - In one of his most oddest moments, retired NBA star Dennis Rodman confessed his love for himself when he showed up to a New York bookstore in 1996 in a horse-drawn carriage to promote his autobiography, Bad As I Wanna Be. Until this day, Rodman hasn't stopped being him. (Photo: REUTERS/Peter Morgan/Files /Landov)