Blue-Eyed Soul
Amy Winehouse remembered.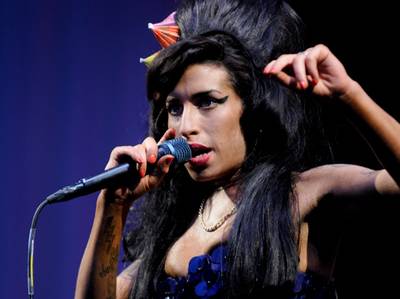 1 / 22
Blue-Eyed Soul - A year ago today (July 23), Amy Winehouse was found dead in her London apartment, a victim of alcohol poisoning. Soul music fans everywhere mourned. Amy may have been British, Jewish and, yes, white, but it didn't matter; her beautiful voice and hardscrabble songs belong up there with the R&B greats. Here, with Amy as inspiration and standardbearer, BET.com takes a look at other white artists with some serious soul.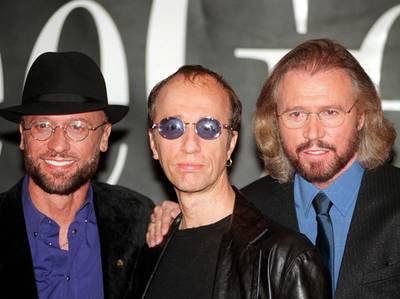 2 / 22
The Bee Gees - Having dabbled in soft rock earlier in their careers, this trio released dance floor classics like "Staying Alive" and "Saturday Night Fever" in the late '70s and early '80s.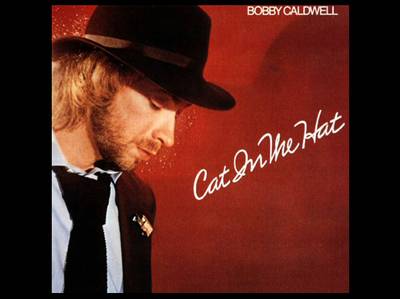 3 / 22
Bobby Caldwell - Caldwell released silky smooth classics like "What You Won't Do for Love" and "Open Your Eyes." Tupac Shakur later scored a posthumous hit by sampling "Do for Love" while Common's "The Light" samples "Open Your Eyes." The song features Caldwell on the hook.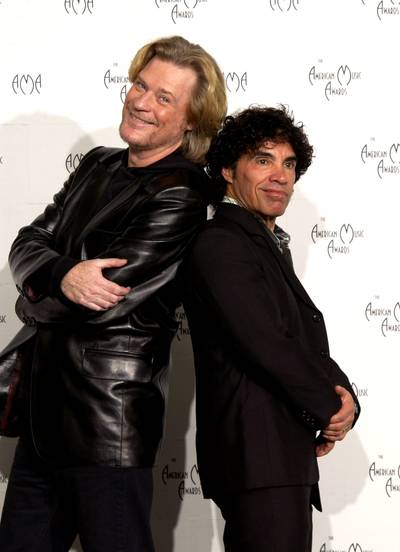 4 / 22
Daryl Hall & John Oates - Hall & Oates released a string of gold and platinum albums from 1973 to 1990. Songs like "You Make My Dreams," "Man Eater" and "I Can't Go for That (No Can Do)" still fill dance floors in a hurry to this day. H & O have been sampled by acts as diverse as De La Soul and Young Jeezy.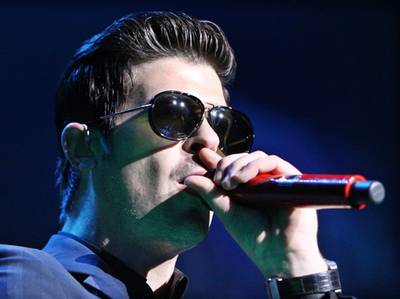 5 / 22
Robin Thicke - The son of actor Alan Thicke from '80s sitcom Growing Pains, Robin has six albums under his belt, including one platinum release, The Evolution of Robin Thicke. Thicke has collaborated with some of hip hop's finest, including Jay-Z, 50 Cent and Lil Wayne.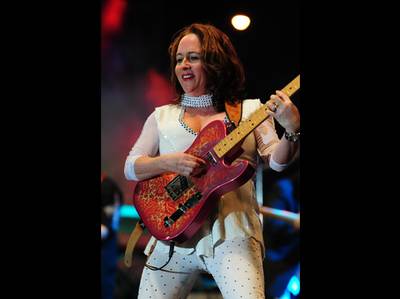 6 / 22
Teena Marie - Brought up under the legendary Rick James's wing, Teena Marie struck gold and platinum in the early '80s. In 2004, she released gold-selling LP "La Doña" via Cash Money Records after a 10-year hiatus.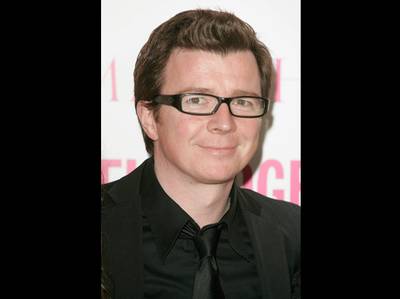 7 / 22
Rick Astley - Astley hit it big in the late '80s. Led by smash singles like "Never Gonna Give You Up" and "Together Forever," the British singer's 1987 debut, "Whenever You Need Somebody," sold four million copies.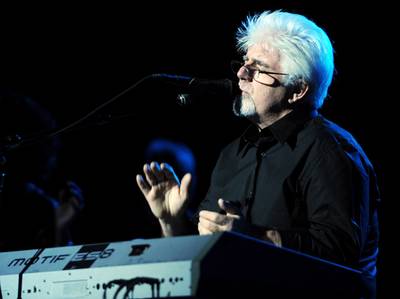 8 / 22
Michael McDonald - Aretha Franklin ("Ever Changing Times"), Patti LaBelle ("On My Own") and Chaka Khan ("You Belong to Me") are just a few of McDonald's storied R&B collaborators. He also dropped two top 10 singles, "I Keep Forgettin'" and "Sweet Freedom." The former was sampled by Warren G for his 1994 hit "Regulate."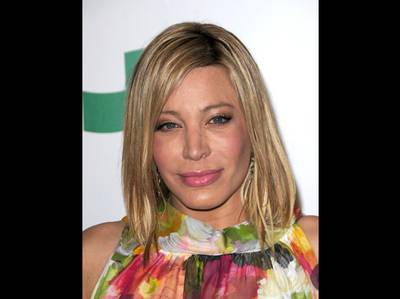 9 / 22
Taylor Dayne - Dayne's soulful chops stood out whether she dabbled in pop, dance or house. She came out swinging by releasing her double platinum debut, "Tell It to My Heart" in 1988 and topped it with the triple platinum "Can't Fight Fate" the following year.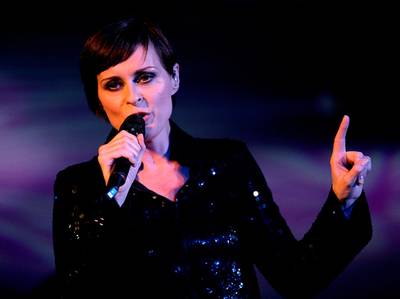 10 / 22
Lisa Stansfield - After nearly a decade in the business, Stansfield finally hit it big with "All Around the World." Biggie Smalls even paid homage to Stansfield by flipping her hook for Puff Daddy's "Been Around the World." Stansfield released seven more top 10 singles through the course of her career.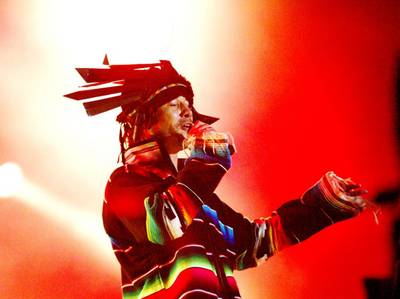 11 / 22
Jay Kay of Jamiroquai - Jamiroquai's futuristic videos wouldn't have been as compelling without Jay Kay's infectious falsetto. In 12 years, all of the group's six albums have gone platinum or better in the U.K. They've also been successful in the U.S. "Cosmic Girl," "Virtual Insanity" and "Space Cowboy" are just a few of the singles that take listeners right back to the mid '90s.
12 / 22
Jon B. - This Cali representative dropped two gold and one platinum CD from 1995 to 2001. He's also released two top 10 singles, "Someone to Love," featuring Babyface, and "They Don't Know."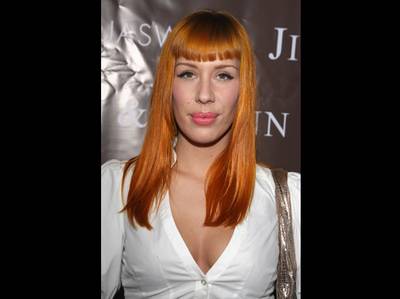 13 / 22
Esthero - Esthero has been one of music's best kept secrets for years. While she never really took off commercially, the Canadian singer has worked with Goodie Mob, Black Eyed Peas, Nelly Furtado and Timbaland.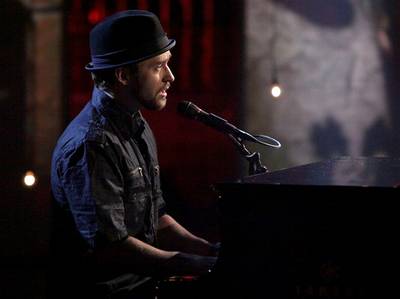 14 / 22
Justin Timberlake - No one wanted to admit it at the time, but JT showed flashes of greatness as lead singer of pop supergroup 'N Sync. After teasing listeners with 'N Sync's "Gone" and "Girlfriend," Timberlake stepped into the R&B arena with his debut, Justified.  After working with the Neptunes for the bulk of Justified, JT formed a partnership with Timbaland and dropped Future Sex/Love Sounds.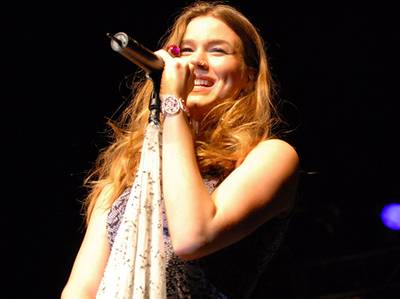 15 / 22
Joss Stone - Yet another U.K. import, Joss Stone dropped her first album, The Soul Sessions when she was only 16. Her two follow-up albums, Mind, Body & Soul and Introducing Joss Stone, went platinum and gold, respectively.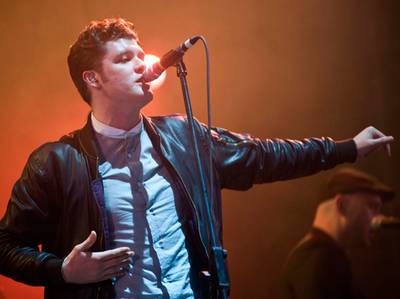 16 / 22
Daniel Merriweather - Australia produces soul singers too. Aligned with U.K. producer Mark Ronson, Merriweather has released two CDs to date. One listen to Ronson's "Stop Me," featuring Merriweather, where the singer borrows lyrics from the Supremes' "Keep Me Hanging On" is all anyone needs to become a believer.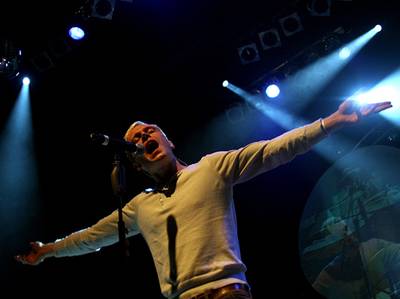 17 / 22
Mr. Hudson - Part of Kanye West's G.O.O.D. Music, Mr. Hudson has worked with Jay-Z, Yeezy and Kid CuDi, among others. The singer's released two LPs to date.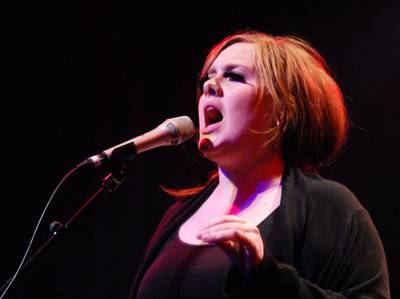 18 / 22
Adele - Yet another young import from the U.K., Adele struck gold in the U.S. with her debut LP, 19, back in 2008. She won two Grammys in 2009. Her current LP, 21, is among the top selling albums of 2011.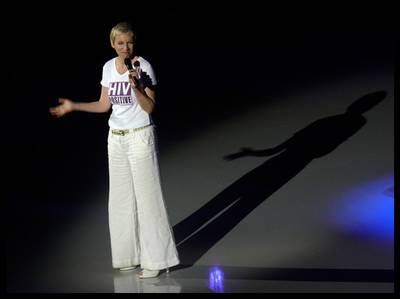 19 / 22
Annie Lennox - She may sing songs in the pop genre, but her voice is easily one of the most soulful. Crowned "the Greatest White Soul Singer Alive" by VH1, Scottish singer Annie Lennox bought her rock-infused sound of soul to the Eurythmics.
20 / 22
Natasha Bedingfield - In September of 2004, Bedingfield's Unwritten album showcased her R&B influence, but was a breakthrough on the pop charts. The album sold over 2.3 million copies worldwide.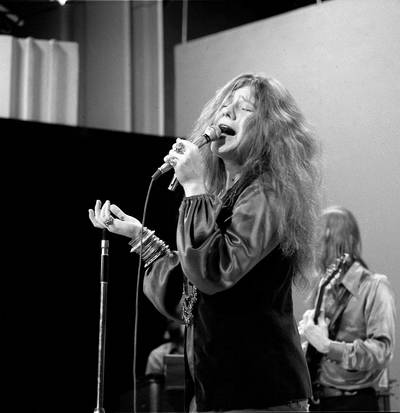 21 / 22
Janis Joplin - Rock & Roll singer Janis Joplin rose to prominence in the late '60s. With her bluesy vocal style, Joplin became an inspiration to many singers who came after her. She died when she was 27.(Photo: CBS/Landov)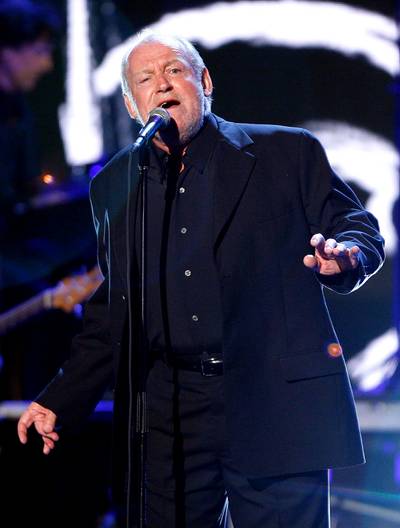 22 / 22
Joe Cocker - Known for his gritty vocal style, Joe Cocker is a pioneer of the bluesy rock genre. His hits include "Up Where We Belong" and his cover of "You Are So Beautiful."(Photo: Vince Bucci/Getty Images)