20 Years Old: The Best Lyrics on Fugees's 'The Score'
"Score Cards" for a hip hop classic.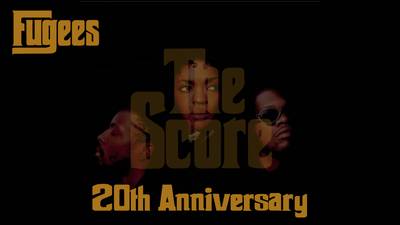 1 / 26
Still Keeping Score - On February 13, 1996, the Fugees released their seminal sophomore album. From the get-go the reception was warm, if not hot and The Score would go on to sell 6 million copies in the U.S. alone. While it was an immense calling card for the group itself, the stars aligned perfectly for Lauryn Hill to come out as the leading star. The highest charting single off the album, and most popular, was the group's remake of "Killing Me Softly With His Song," which prominently featured Lauryn's vocals. Internal strife would cause the group to deteriorate after the album's release, even though trouble was brewing during the recording sessions. Part of the album's allure and legacy is due to hip hop enthusiasts attempting to pinpoint the tension among the recordings. The legacy of the album lies in major part to the album's timeless production and sound...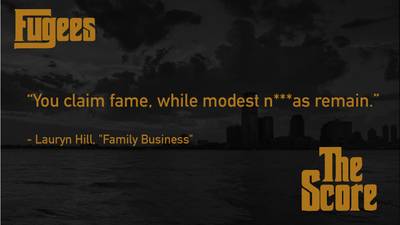 2 / 26
The Gospel of L-Boogie - (Photo: BET)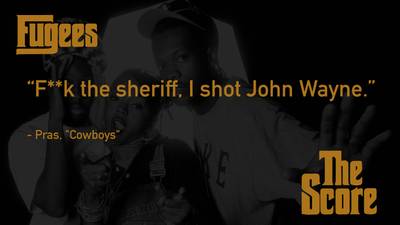 3 / 26
Urban Cowboy - (Photo: BET)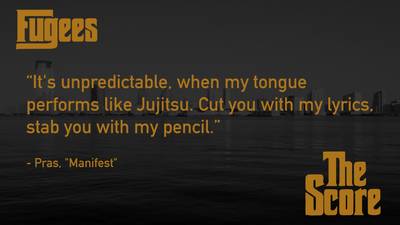 4 / 26
Ninja Moves - (Photo: BET)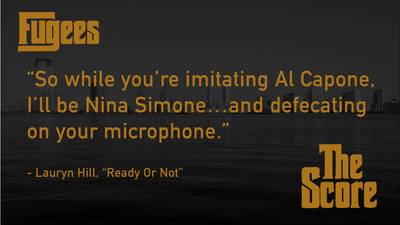 5 / 26
Forever Sick - (Photo: BET)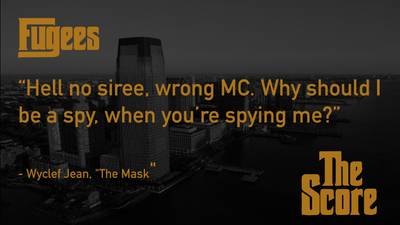 6 / 26
Fast Food Worker Chronicles - (Photo: BET)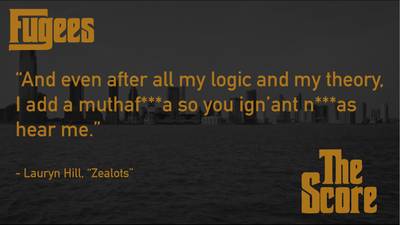 7 / 26
Were You Listening? - (Photo: BET)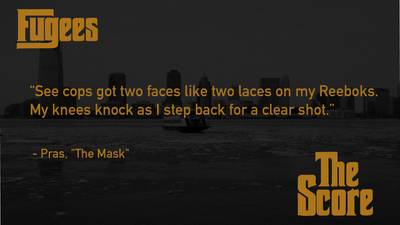 8 / 26
It Wasn't Even Halloween - (Photo: BET)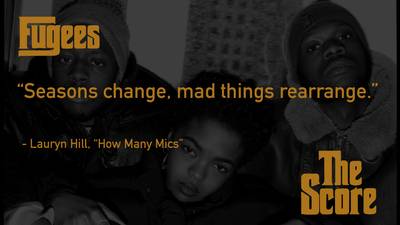 9 / 26
So Let Go - (Photo: BET)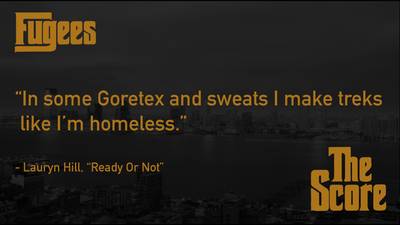 10 / 26
Fly Gear - (Photo: BET)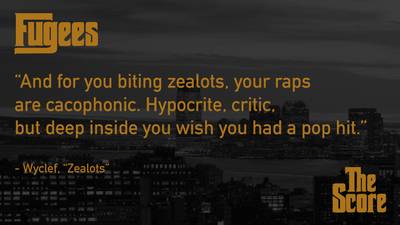 11 / 26
Rap's Hidden Desire - (Photo: BET)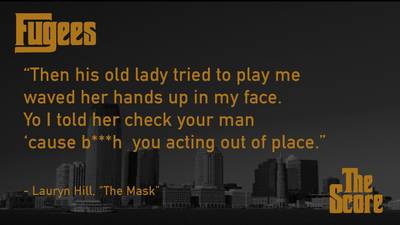 12 / 26
Lauryn Never Played - (Photo: BET)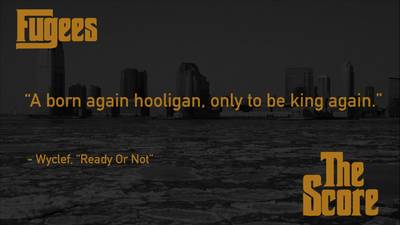 13 / 26
Mic Royalty - (Photo: BET)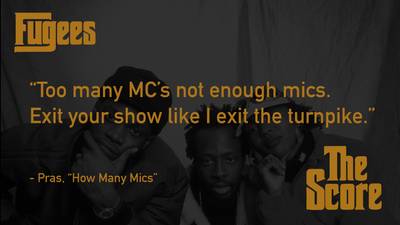 14 / 26
Stay on the Right Lane - (Photo: BET)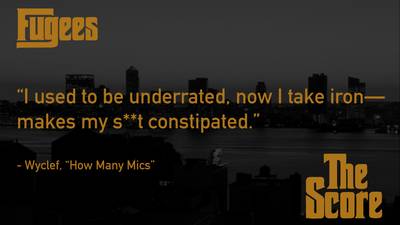 15 / 26
HAAAAA! - (Photo: BET)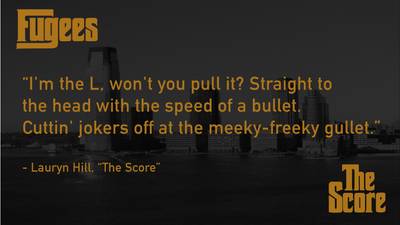 16 / 26
C'mon, L! - (Photo: BET)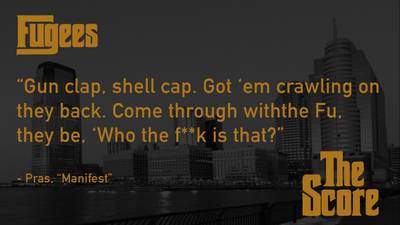 17 / 26
Alright, Stans, Who Is It? - (Photo: BET)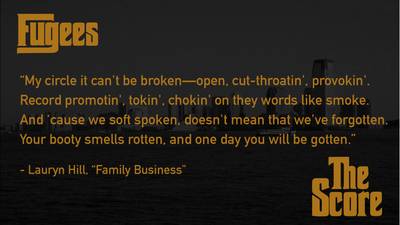 18 / 26
That Cadence is Everything - (Photo: BET)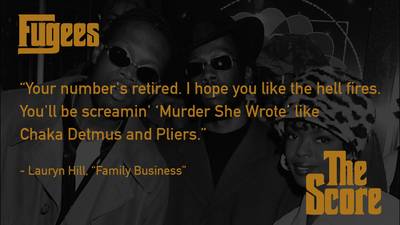 19 / 26
Dancehall Duds - (Photo: BET)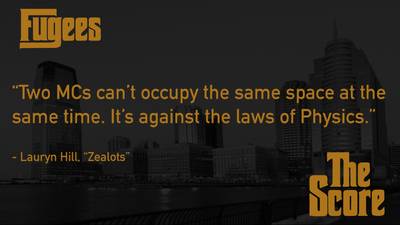 20 / 26
Future Telling - (Photo: BET)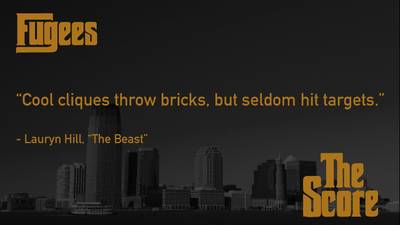 21 / 26
No Aim - (Photo: BET)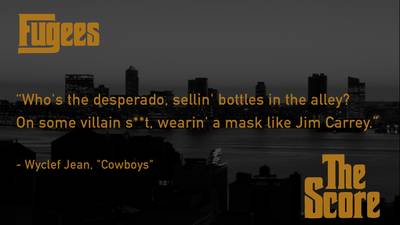 22 / 26
No ID - (Photo: BET)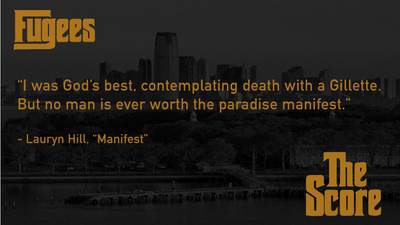 23 / 26
'Cause You're A Gem - (Photo: BET)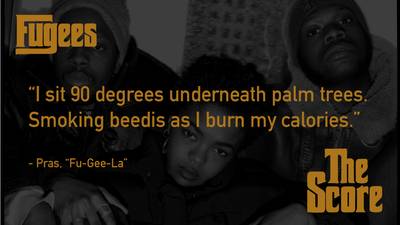 24 / 26
The Life - (Photo: BET)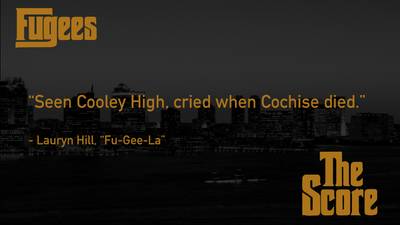 25 / 26
Bright Future Gone - (Photo: BET)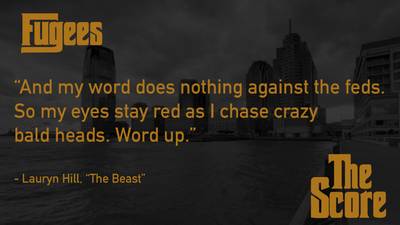 26 / 26
Rich in Fire - (Photo: BET)