Music Matters Daily: J. Cole Kicks Off Dollar and a Dream Tour
Plus, Lecrae releases a new song from upcoming mixtape.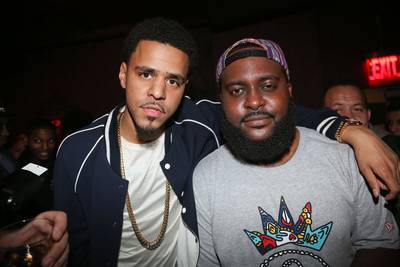 1 / 19
Dollar and a Dream Tour Kickoff - The second annual Dollar and a Dream Tour kicks off today in London. In honor of the fifth anniversary of his debut mixtape, The Warm Up, J. Cole is once again traveling to the top cities and performing songs from the classic project. Dreamville artist Bas will ge opening up for the 14-city run. (Photo: Johnny Nunez/WireImage)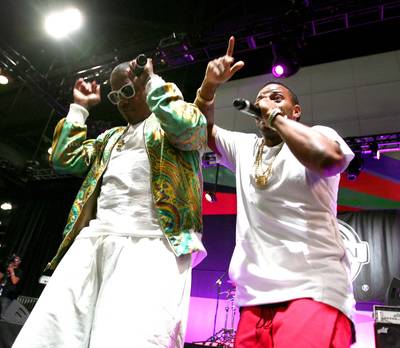 2 / 19
Eric Bellinger and Ma$e Collab - Ma$e released the visuals for "Nothing" featuring Eric Bellinger. This is the second collab for the two, the first one being the remix to Bellinger's hit single, "I Don't Want Her." (Photo: Tommaso Boddi/Getty Images for BET)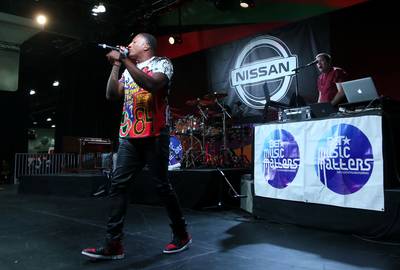 3 / 19
Lecrae Drops New Track - Grammy Award-winning artist Lecrae dropped the single "Nuthin" from his upcoming album, Anomaly. On the song, Lecrae calls out the copycat state of hip hop and expressed that most artists are not true to the lifestyle they rap about. Anomaly is set for release in August. (Photo: Ben Horton/Getty Images for BET)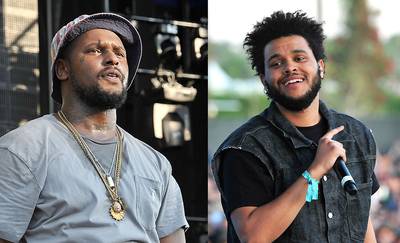 4 / 19
Everybody Wants Q - TDE's ScHoolboy Q has been constantly hitting the stage this summer. Q is hopping on tour with The Weeknd as well as returning to the Peter Palooza stage. Q's lively energy and hard-hitting beats make him a sight to see in concert. (Photos from left: Gary Gershoff/Getty Images, Frazer Harrison/Getty Images for Coachella)
Photo By
Photos from left: Gary Gershoff/Getty Images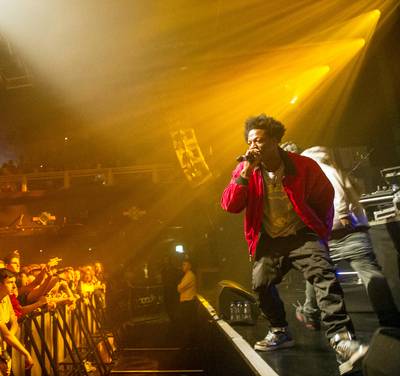 5 / 19
Joey Bada$ to Perform With Danny Brown and Vic Mensa - Brooklyn emcee Joey Bada$ is performing at the Reading Festival on August 24. Bada$ is performing at the BBC Radio 1 Extra Stage with Danny Brown, Vic Mensa and others. (Photo: Ollie Millington/Redferns via Getty Images)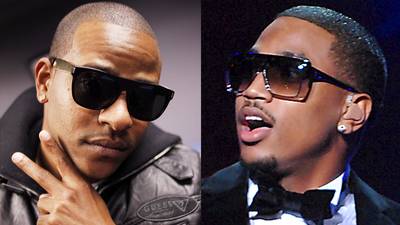 6 / 19
Eric Bellinger Teams Up With Trey Songz - Eric Bellinger promised a new remix to "I Dont Want Her" every week. This week Trey Songz appears on the remix and it might be the best one yet! You can hear more of Bellinger by listening to his latest album,The Rebirth. (Photos from Left: Joe Kohen/Getty Images, Bryan Steffy/Getty Images)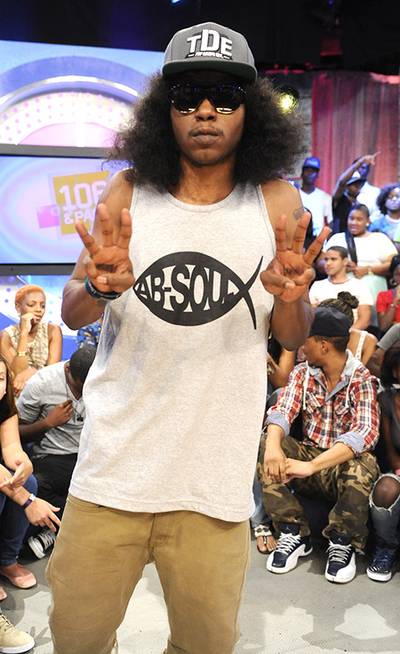 7 / 19
Ab-Soul Just Misses Billboard Top 10 - Ab-Soul's major label debutThese Days... has been well received by fans and fellow artists alike. The appeal for the album made it one of the top selling releases this week. With first week sales of 22,000 the album ranked No. 11 on the Billboard 200 charts. This is a drastic increase from his previous album Control System, which sold 5,300 copies. (photo: John Ricard / BET).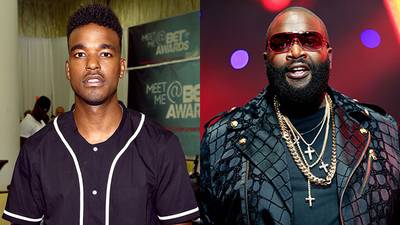 8 / 19
Luke James Drops Visuals For "Options" - Luke James released visuals for his hit single "Options" ft. Rick Ross. This single will appear on his highly anticipated self-titled debut album, , set to release on September 23rd. (Photos from Left: Alberto E. Rodriguez/Getty Images for BET, Christopher Polk/BET/Getty Images for BET)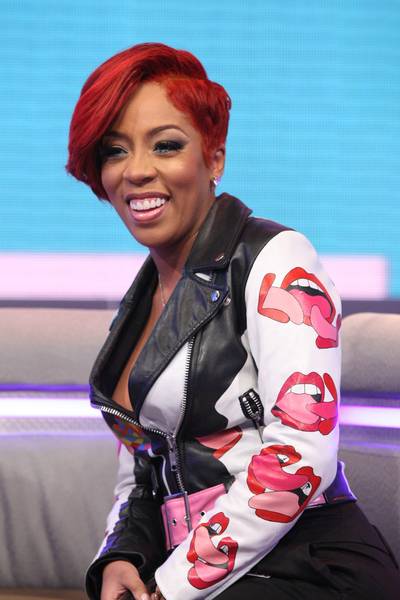 9 / 19
K. Michelle's The Rebellious Soul Musical - K. Michelle's The Rebellious Soul Musical is coming to VH1 in July. She turned her chart-topping album into an on screen musical that will be directed by Idris Elba. We are still waiting for the offical release date. (Photo: Bennett Raglin/BET/Getty Images)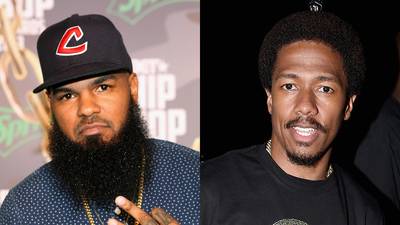 10 / 19
Stalley To Appear On S6 Of Wild N' Out - Nick Cannon announced that Maybach Music artist Stalley will appear in Season 6 of Wild N' Out. He will hit the stage with Rick Ross in an episode. Stalley has been dilligently working on his music, but he gave a dope feature on Vinny Cha$e's new track "H2O (Harlem 2 Ohio)" (Photos from Left: Bennett Raglin/BET/Getty Images for BET), Frazer Harrison/BET/Getty Images for BET)
11 / 19
Jessie J Collabs With Ariana Grande and Nicki Minaj - Jessie J is set to release the single "Bang Bang," featuring Nicki Minaj and Ariana Grande, later this month. Having a track with two of pop's biggest names right now will be a sure fit for Jessie's pop-soul style.  (Photos from left: by Mike Coppola/Getty Images,  Ethan Miller/Getty Images,Mike Coppola/Getty Images)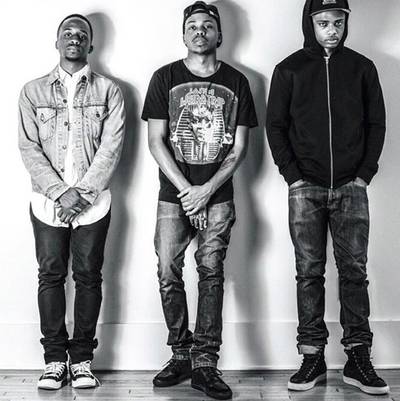 12 / 19
Checking for Fly Union - Multi-talented trio Fly Union released a new track today, "Checking for You," through Beats Music. Their highly anticipated project Small Victories is being released this Thursday (July 3).  (Photo: Fly Union via Instagram)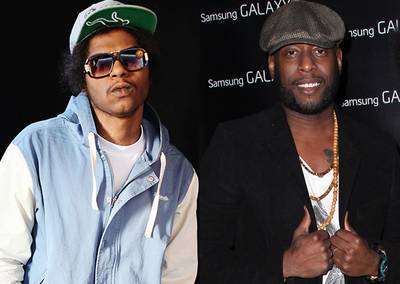 13 / 19
Talib Kweli Is an Ab-Soul Fan - Hip hop legend Talib Kweli is a fan of Ab-Soul's new album, These Days… Talib and Soulo built a great relationship over the years and it turns out Kweli is a fan of all of Soulo's projects. Kweli took the time to analyze each track as a musician, which you can read on thetalkhouse.com.  (Photos from left: Roger Kisby/Getty Images, Jonathan Leibson/Getty Images for Samsung)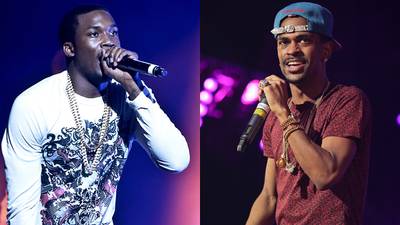 14 / 19
Music's Most Wanted: Big Sean - Good Music artist Big Sean has become a hot commodity in both hip hop and pop. It was recently announced that he is going to appear in Meek Mill's new single, "B-Boy," and on Ariana Grande's upcoming album, My Everything. Clearly a feature from Sean goes a long way these days.  (Photos from left: Leon Bennett/WireImage, Christie Goodwin/Redferns)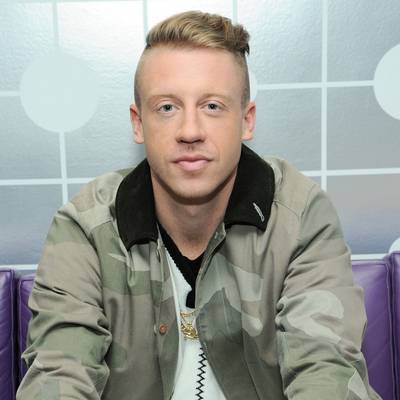 15 / 19
Macklemore Wants Seattle's River Cleaned - Macklemore is the face of the new billboard campaign launched by the Duwamish River Cleanup Coalition (DRCC). The DRCC has been actively trying to raise awareness and put pressure on Seattle to clean up the city's only river. With the attention Macklemore is getting, the organization is one step closer to their goal.  (Photo: Ilya S. Savenok/Getty Images for BET)
Photo By
Photo: Ilya S. Savenok/Getty Images for BET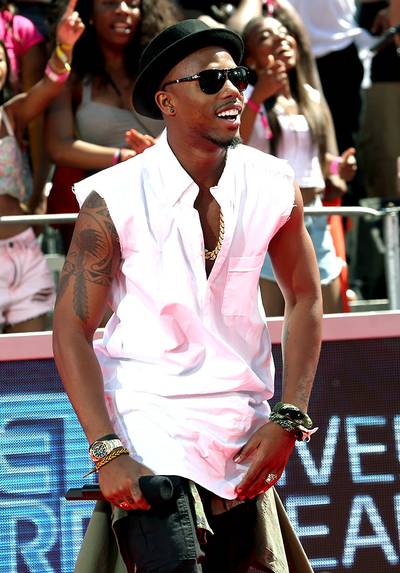 16 / 19
B.o.B Released No Genre 2 Date - While on the 2014 BET Awards red carpet with Adrienne Bailon, B.o.B dished on dropping his No Genre 2 mixtape on July 9. Since the release of No Genre in 2010, we have been patiently waiting for the arrival of the sequel.  (Photo: Mark Davis/BET/Getty Images for BET)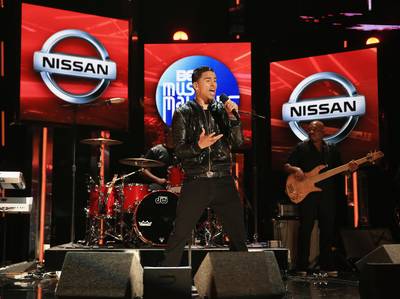 17 / 19
Point of No Return - Adrian Marcel is going on tour. The "2am" singer will be the opening act for Keyshia Cole's "Point of No Return" tour starting July 20. The tour will hit 21 cities starting in Minneapolis.  (Photo: Christopher Polk/BET/Getty Images for BET)
Photo By
Photo: Christopher Polk/BET/Getty Images for BET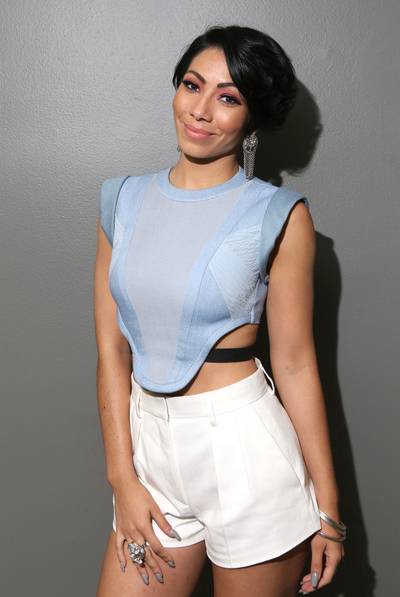 18 / 19
Bridget Kelly Splits From Roc Nation - "Street Dreamer" singer Bridget Kelly has a clean split with Roc Nation. Kelly is excited to release her upcoming project independently. She told Rap-Up, "I'm really excited 'cause I'm getting to say what I wanna say and talk about all the love in my life and all the stuff I've been going through."  (Photo: Bennett Raglin/BET/Getty Images for BET)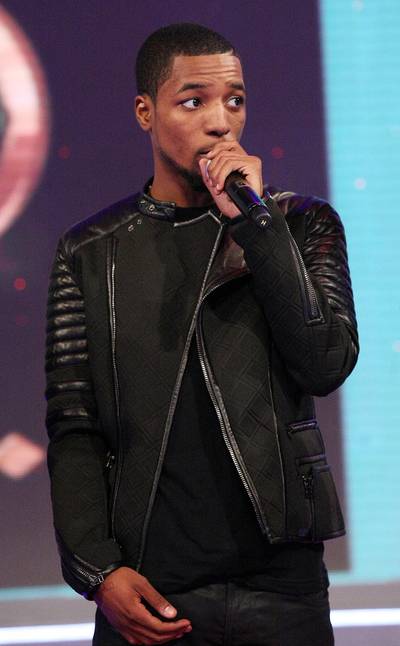 19 / 19
Rockie Fresh Got the Plug - Rockie Fresh went to Twitter to announce that he will be dropping a track produced by Grammy Award-winning producer Hit-Boy. Hit tweets what appears to be the title of the song, "If I'm w you I'm w you."  (Photo: Bennett Raglin/BET/Getty Images for BET)