Ride or Die: 14 Celebrity Couples Who Survived Cheating
These stars didn't let affairs tear them apart.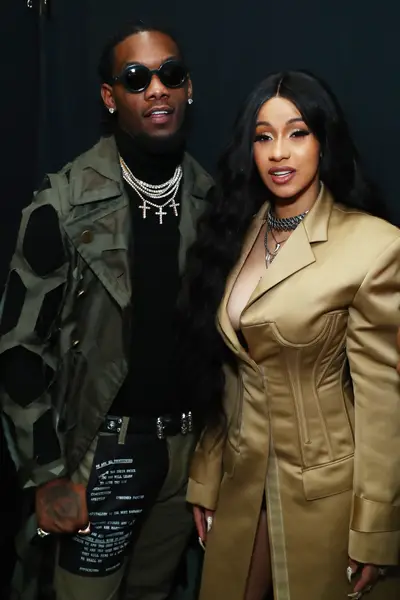 1 / 14
Cardi B and Offset - A lot of people thought it was a wrap after video surfaced of Offset taking a video of a naked women (not Cardi B) in his hotel room. It obviously alluded to him cheating, but Cardi stuck it through and now, the couple is expecting their first child together.(Photo: Astrid Stawiarz/Getty Images for New York Fashion Week: The Shows)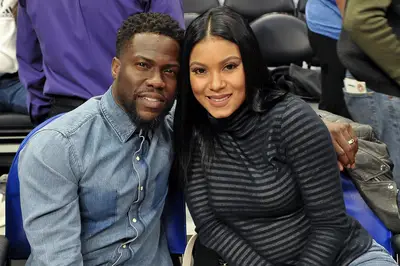 2 / 14
Kevin Hart and Eniko Parrish - In late 2017, Kevin Hart publicly admitted to cheating on his wife Eniko Parrish and it made the couple reevaluate their relationship. Luckily, they chose to stick together but Hart's confession only came after there was an FBI investigation into an extortion plot someone was allegedly trying to pull over the comedian's one night stand. (Photo: Allen Berezovsky/Getty Images)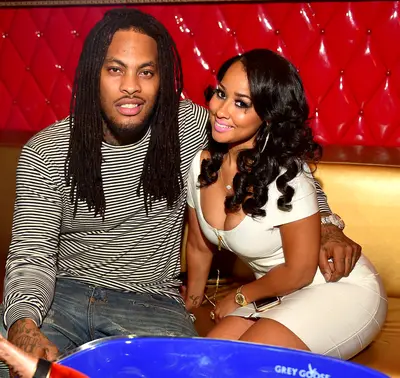 3 / 14
Tammy Rivera and Waka Flocka Flame - Many couples have a zero-tolerance policy when it comes to infidelity, but some celebs have managed to stay together despite very public cheating scandals.In June 2016, Love & Hip Hop: Atlanta cast member Tammy Rivera separated from her husband Waka Flocka Flame after he admitted to being unfaithful during their relationship. Her entire decision was documented on the reality show, but shortly after it went public, Tammy went on social media to announce that she'd chosen to give her rapper hubby another chance.  (Photo: Prince Williams/WireImage)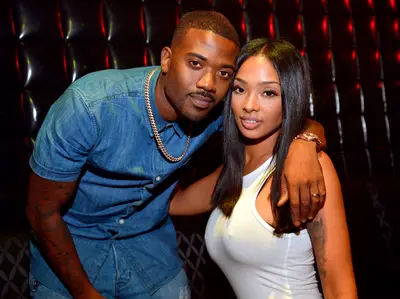 4 / 14
Ray J and Princess Love  - Ray J is known for being a quintessential ladies man, so when the singer admitted to cheating on his then-girlfriend Princess Love yet again in early 2016, it wasn't that much of a surprise to anyone. However, it seems as he has turned a new leaf — according to him — as the couple has since gotten married, with the "One Wish" singer saying he is now a one woman man.  (Photo: Prince Williams/WireImage)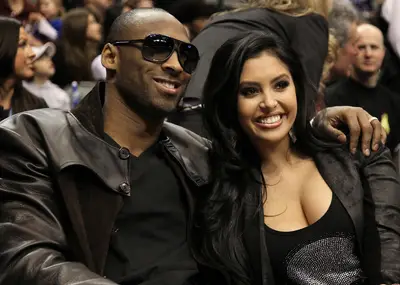 5 / 14
Kobe and Vanessa Bryant - The Bryants top our list of couples for whom only death, not steppin' out, will do them part. After her husband copped to numerous infidelities, Vanessa seemed to take her anger out on his bank account, not him. (Photo: Jed Jacobsohn/Getty Images)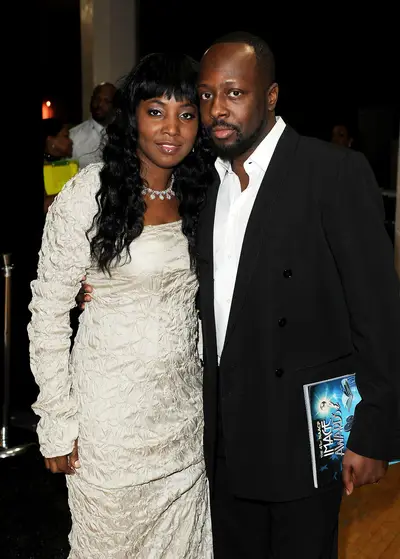 6 / 14
Wyclef and Marie Claudinette Jean - The former Fugee member's wife stood by him through not one, but two infidelities — and those are just the ones he admitted. In his new tell-all, Clef reveals he had an affair with Lauryn Hill back in the day, and also stepped out on Marie with his manager Lisa Ellis years later. The Haitian rapper wrote about his "ride or die" wife in the song "Cheated (to All the Girls)."  (Photo: Jason Merritt/Getty Images for NAACP)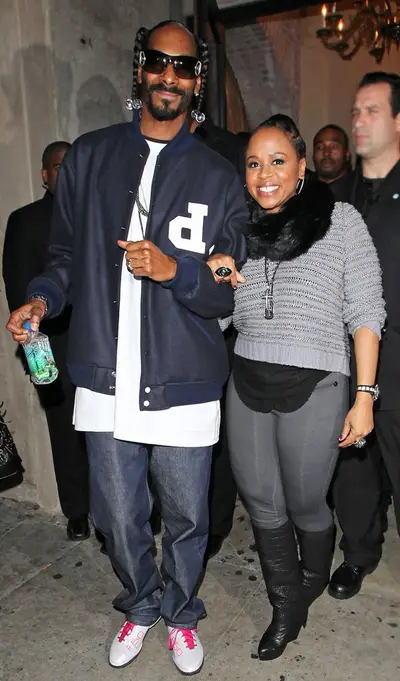 7 / 14
Snoop Dogg and Shante Taylor - These high school sweethearts came to the brink of divorce in 2004 after Snoop admitted to various infidelities throughout their relationship, but they managed to work things out and reconciled — complete with a vow renewal — in 2008. "It's beautiful," a soft-hearted Snoop said about his mended relationship with Shante. "We don't look back no more."(Photograph: Hellmuth Dominguez, PacificCoastNews.com)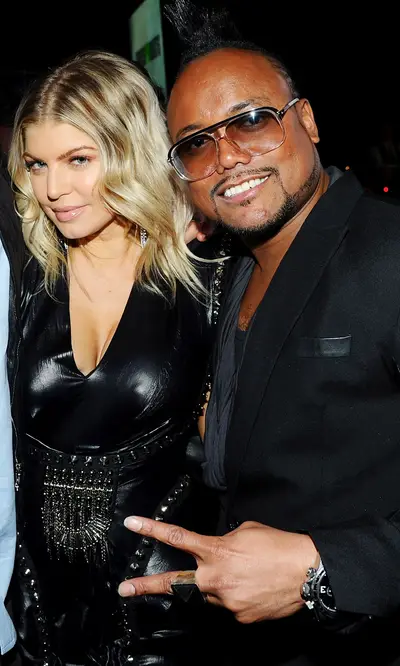 8 / 14
Fergie and Josh Duhamel - For Fergie and her actor hubby, their first anniversary was marked by an exposé of his one night stand with an Atlanta stripper. The hunky actor tepidly denied the rumor and Fergie ignored it, but racy details provided by Duhamel's alleged hook-up were splashed all over the tabloids for weeks. (Photo: Michael Buckner/Getty Images for Charity Dreams)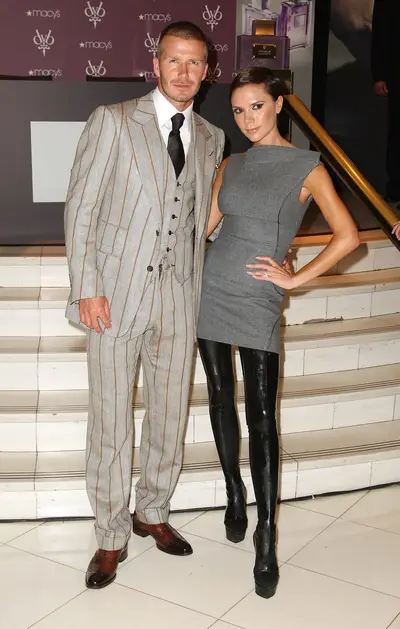 9 / 14
David and Victoria Beckham - The walls have ears, especially when you have a nosy nanny. This famous couple's domestic help blew the whistle on the soccer star's adulterous ways in 2007, threatening to tell tabloids all about the beautiful pair's volatile fights and near split. The scandal blew over with the Beckham's marriage intact thanks to a celebrity essential more important than Botox: the confidentiality agreement.  (Photo: Andrew H. Walker/Getty Images)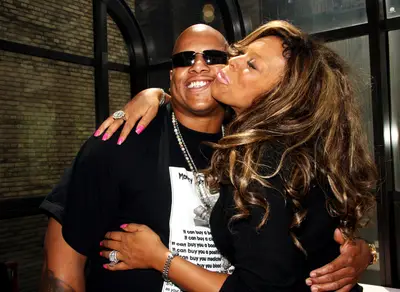 10 / 14
Wendy Williams and Kevin Hunter - It's hard to imagine the talk show queen taking ish from anybody, but when it comes to her hubby, Wendy's tolerance level has been pretty high. Williams was candid to Howard Stern about her hubby cheating on her while she was pregnant. Nonetheless, Wendy stood by her man.   (Photo: Johnny Nunez/WireImage)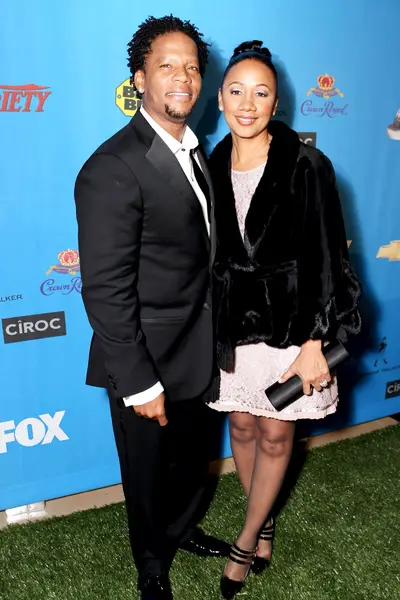 11 / 14
D.L. and Ladonna Hughley - Twenty-six years of marriage is an eternity by Hollywood standards, but our hearts sank a little when family man D.L. Hughley told the ladies of The View that he had cheated on his wife numerous times during their quarter-century relationship. "I've done so many things I'm ashamed of," he said. Lucky for him, Ladonna took their wedding vows more seriously than he did.  (Photo: Alberto E. Rodriguez/Getty Images for NAACP)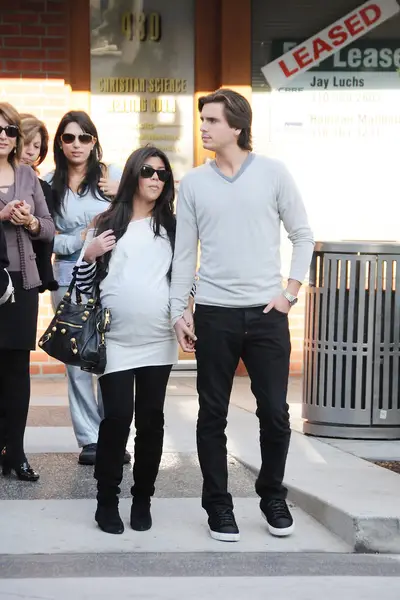 12 / 14
Kourtney Kardashian and Scott Disick - Talk about biting the hand that feeds you. Kourtney's baby daddy, Scott, has been caught with his hand in other women's cookie jars on more than one occasion, including on camera when Kourt discovered some suspicious texts on his phone. But the eldest Kardashian sister kept him around. Luckily, Scott wised up and realized he had a sugar momma and trophy wife all in one and decided to fly straight once the couple became parents to son Mason.(Photo: Hector Vasquez, PacificCoastNews.com)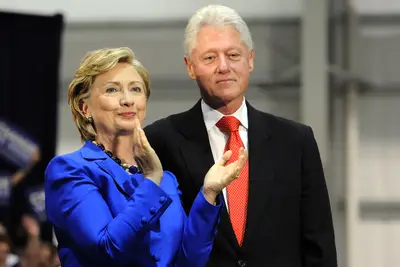 13 / 14
Bill and Hillary Clinton - It was arguably the most famous sex scandal in modern history and nearly cost Slick Willie his presidency, but the Clintons emerged more powerful than ever. To make up for his torrid 1998 affair with White House intern Monica Lewinsky, Bill pretty much wrapped himself around Hillary's finger and did her political bidding for the next decade, as she ran for Senate and then president. Whatever their relationship is, it seems to work.   (Photo: Jeff Fusco/Getty Images)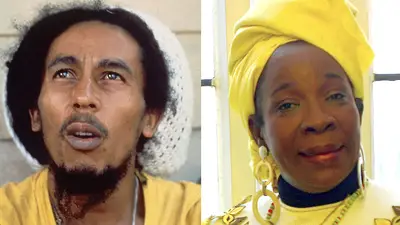 14 / 14
Bob and Rita Marley - Being the woman behind the man seems these days like an antiquated notion from a bygone era, but Rita Marley took it to heart. The iconic reggae star's wife explained why she stood by her cheating man in her 2004 memoir: "Just because he cheated on me doesn't mean he was a bad husband. He always provided for me, always gave me anything I wanted. But he was corrupted by show business, by the girls that would throw themselves at him." Don't hate the playa, hate the game?