The Mother Of Gospel Music: Mahalia Jackson
The voice, the legend, the icon: Mahalia Jackson.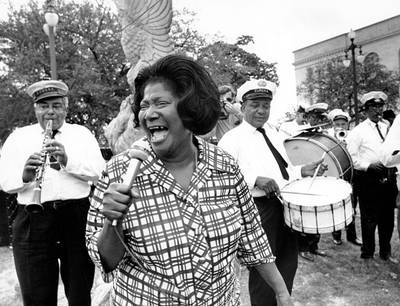 1 / 9
The Mother of Gospel Music - Mahalia Jackson's powerful contralto brought saints to their knees and had angels rejoicing at the gates of heaven! Pioneering gospel through her blend of traditional Baptist spiritual and soulful blues, Ms. Jackson's music would influence generations of singers to come. Her voice is one of the most distinctive and celebrated of our time. Let's take a look back at the life of a woman who's voice was truly touched by God. (Photo: AP/File)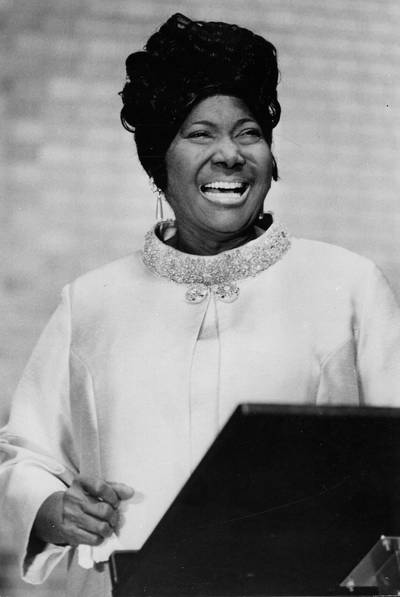 2 / 9
Early Life - Mahalia Jackson was born on October 26, 1911, to John A. Jackson, a barber and baptist minister, and Charity Clark, a maid and laundress in Uptown New Orleans. She had four brothers and sisters. Her mother died in 1917, leaving her stern Aunt Mahala "Duke" Clark-Paul to raise her. A reverent Christian and strict believer of the word, Aunt Duke wouldn't allow secular music in her household. Her cousin Fred would sneak in records that would influence the young Mahalia's already powerful voice. Her stylings were influenced by the inherent blues and soul that New Orleans was infused with, Bessie Smith, Ida Cox and Ma Rainey. She began singing at Mount Mariah Baptist Church where she was a prominent member of the junior choir.(Photo: Keystone/Getty Images)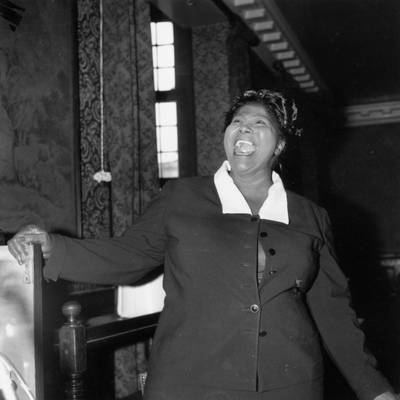 3 / 9
The Chicago Move and a Burgeoning Career - In 1927 at the age of 16, Mahalia Jackson moved to Chicago, Illinois. She worked as a domestic in homes in Chicago, but still satiated her passion for music by joining the Greater Salem Baptist Church Choir. Her powerful contralto voice was distinctive from early on, and found her work as a soloist in the city. She began touring with the Prince Johnson singers throughout the city.(Photo: Douglas Miller/Keystone/Getty Images)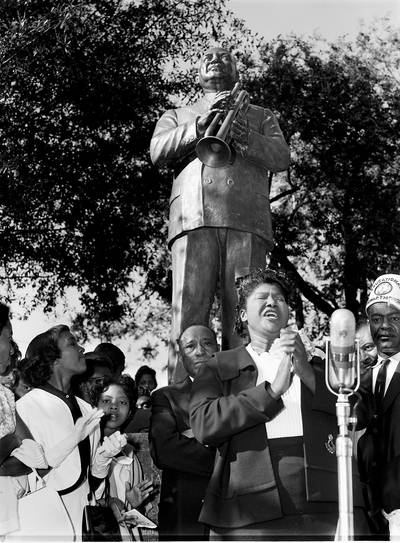 4 / 9
Staying True to Gospel Roots - In 1929 she met the man know as the Father of Gospel music, Thomas A. Dorsey. They connected musically and in the mid-1930s they began touring for five years, singing at gospel conventions and churches. Dorsey's song "Take My Hand Precious Lord" became a staple in Jackson's repetoire. Shortley after touring, Mahalia record for Decca in 1937, and then for Apollo Records from 1946–1954. During her stint with Decca, the gospel powerhouse married Isaac Lanes Grey Hockenhull. The marriage was brief because of Hockenhull's pressure on Mahalia to sing secular music. She stayed true to her gospel roots, and her faith would soon pay off. (Photo: Justin Westerfield/Commercial Appeal\ /Landov)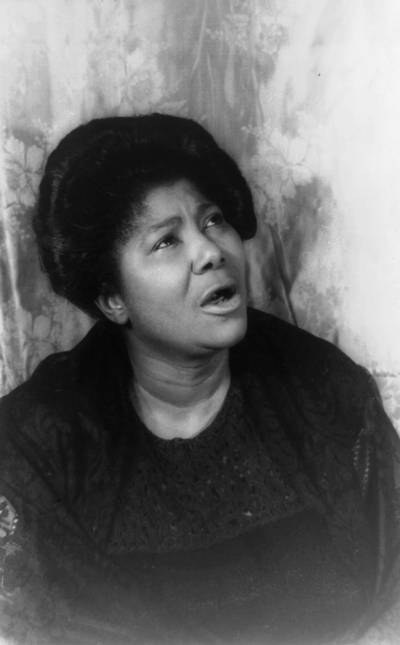 5 / 9
"Move On Up a Little Higher"  - In 1948, Mahalia Jackson recorded William Herbet Brewsters' inspiring gospel song, "Move On Up a Little Higher." Mahalia's rendition resonated with fans, and brought her unheard of mainstream success for a gospel artist. The record went on to sell eight million copies, and was later honored in the Grammy Hall of Fame Awards in 1998. Jackson began touring concert halls in the United States and Europe, bringing her powerful voice and message of faith to people around the world. Jackson found success in her record contract with Columbia Records. (Photo: Courtesy Library of Congress)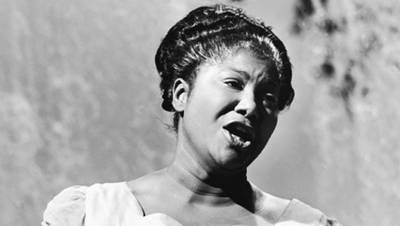 6 / 9
Making History - Mahalia Jackson would not only open the world's ears to gospel music, she would make history with her music. In 1950, Jackson became the first gospel singer to ever perform at Carnegie Hall in New York. Soon after, she began touring in Europe and signed with Columbia Records in 1954. That same year, she recorded a radio series for CBS. Her mainstream success helped propel the gospel music genre into the spotlight. No one had heard such pure talent solely dedicated to God. In 1961, she sang at President John F. Kennedy's inaugural ball. (Photo: Courtesy The DuSable Museum of African American History)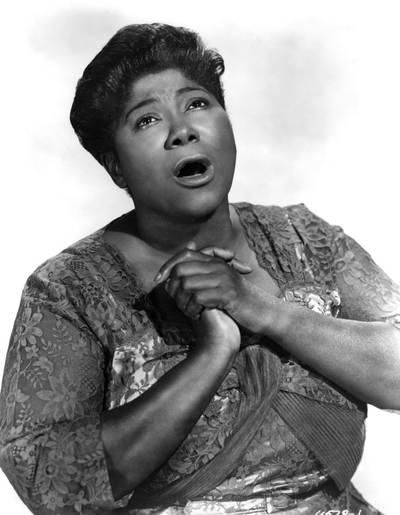 7 / 9
Martin & Mahalia - The Black community has always used their faith in God to get them through trials and tribulations. During the civil rights movement, the church and pastors were instrumental in organizing rallies and spreading the message of equal rights to their congregation. One of the most prolific of these preachers was Dr. Martin Luther King Jr. It was only right that he'd ask Mahalia Jackson to sing at the March on Washington in 1963. In front of a crowd of 250,000, Jackson sang "I've Been Bucked, and I've Been Scorned" and "How I Got Over" to a captivated audience. She was once again summoned to sing for King after his assassination at his funeral in 1968.  CIRCA 1970: Photo of Mahalia Jackson (Photo: Michael Ochs Archives/Getty Images)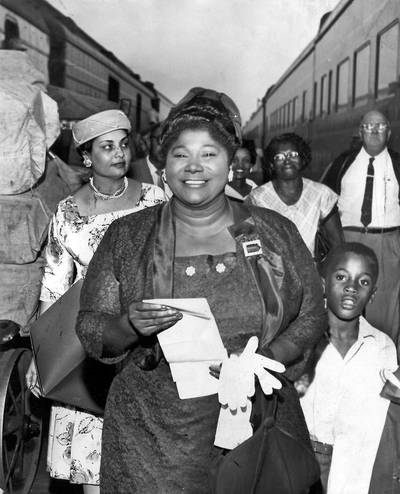 8 / 9
Going Home to Glory - Mahalia recorded her last album, What the World Needs Now, in 1969. She performed for the last time in Germany in 1971, and made her final TV appearance on The Flip Wilson Show. After retiring from a full-time singing career, Mahalia opened a beauty shop, a florist shop and invested in real estate. Her life's mission was to minister to people, and in true saint style, she established the Mahalia Jackson Scholarship Foundation for college bound youth. She passed away in Chicago on January 27, 1972. Her funeral in Chicago at the Greater Salem Baptist Church saw 50,000 people view her glass and mahogany coffin in tribute; 6,000 people attended her funeral. Coretta Scott King eulogized Ms. Jackson along with Reverend Leon Jenkins and then Mayor Richard Daley. Sammy Davis Jr. and Ella Fitzgerald attended her funeral. The soon-to-be Queen of Soul Aretha Frankl...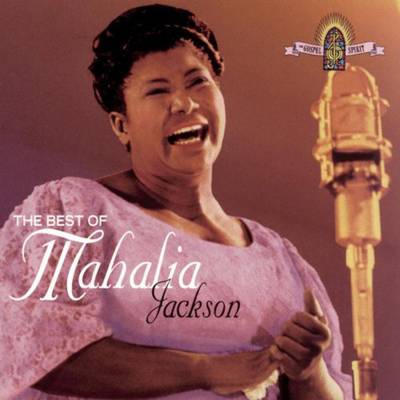 9 / 9
Mahalia Jackson's Legacy  - Mahalia Jackson left a legacy of faith in the face of adversity, and a strong voice for the future generation of gospel singers to learn from. She recorded 30 gospel albums, including a dozen "golds" (or million-sellers) 45 rpm records. Recognizing her influence in music and magnitude, the National Academy of Recording Arts & Sciences created the Grammy Award's gospel category just for Jackson, making her the first gospel music artist to win a Grammy Award. Dr. Martin Luther King Jr. once said, "A voice like hers comes along once in a millennium." Although King's statement still rings true, we hear her voice in the influence of gospel artists today. (Photo: Courtesy Columbia Records)