Autobiography or Nah? Fact Checking Beyonce's 'LEMONADE'
Fact checking #B6 because Becky is still at large.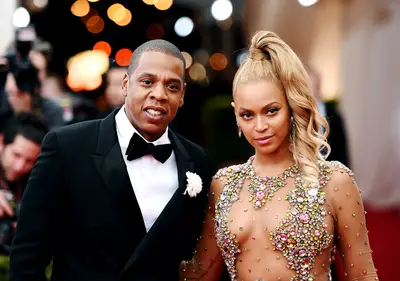 1 / 10
Will The Real Becky Please Stand Up? - Lemonade, aside from being a modern visual and audio masterpiece, was unleashed unto the world and tore the rumor game up. Days after the visual album's premiere on HBO it's been nothing but speculation. Speculation #1? Did Jay Z really cheat on Beyoncé? It could be. It could also be about her own parents and the deterioration of their marriage. Let's fact check on what's actually happened, what's happened to Bey, or Mama Tina. Grab your notebooks, guys. - Jon Reyes (Photo: Mike Coppola/Getty Images)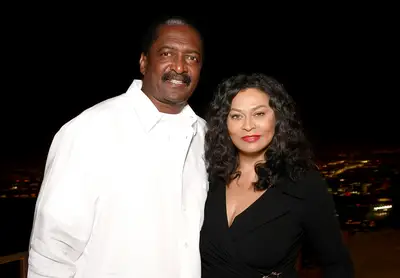 2 / 10
Is this about Mama Tina? - "In the tradition of men in my blood, you come home at 3AM and lie to me. What are you hiding? The past and the future merge to meet us here." (Photo: Alberto E. Rodriguez/Getty Images for Geffen Records)This spoken word excerpt from the Lemonade film mentions "men in my blood" and secrets. So far we have hard receipts on this one. Don't forget that a couple of years ago a child out of wedlock, fathered by Mathew Knowles, was revealed.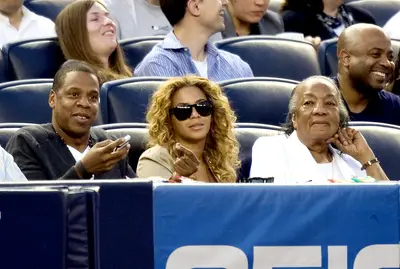 3 / 10
Where did the 'Lemonade' concept come from? - Originally the internet cited the origins of the clip that contains the prolific words: "Life handing me lemons and I made lemonade" to Agnéz Deréon, Tina Lawson's mother. That would prove to be incorrect since Bey's maternal grandmother passed before Bey was born. The clip is actually of Jay Z's grandmother, Hattie Williams, during her 90th birthday celebration. (Photo: Anthony J. Causi / Splash News)
4 / 10
Were lyrics really written on Twitter? - Was the lyric to "Hold Up" born from a Tweet? No, and yes. No, because the song samples the lyric from Yeah Yeah Yeah's song "Maps": "Wait...they don't love you like I love you." Yes because songwriter on "Hold Up," Ezra Koeing, reimagined that lyric into "Hold up they don't love you like I love you" and tweeted it. What does Ezra have to say about it? "[S]ongs become tweets, tweets become songs - it's the way of the world." (Photo: Ezra Koenig via Twitter)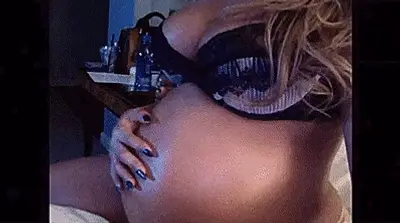 5 / 10
Was Bey actually pregnant? - For the first time – the artistic silhouetted images in Life Is But A Dream notwithstanding – we get a bare image of Beyoncé while pregnant with Blue Ivy. At this point, this clip puts to rest all the rumors that Bey was never really pregnant. So, can we stop? (Photo: HBO)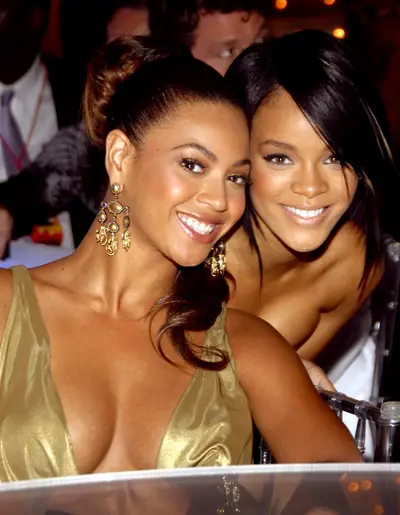 6 / 10
Has Becky appeared before? - This isn't the first time that Bey's body of work has fueled the rumor mill. Back in 2006, the last track on B'Day, "Resentment," was all anyone could talk about when they cited Jay supposedly cheating on Bey with Rihanna. "I gotta look at her in her eyes and see she's had half of me…" - why does she have to look Becky in the eye? Huh?! (Photo: Kevin Mazur/WireImage)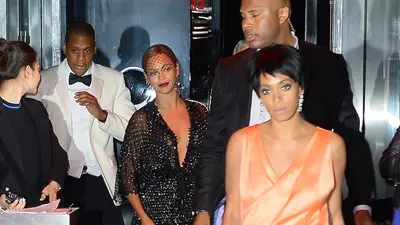 7 / 10
Becky Roy? - We have various receipts on this one. Remember the 2014 elevator fight? But the real receipts are the subsequent rumors that the whole elevator fight was due to Rachel Roy's closeness to the Jay Z. Then, because Rachel's judgment is on the iffy side she baited the Bey Hive by posting a photo on her Instagram account with a caption that said "good hair don't care…" possibly in reference to this dynamo lyric: "He better call Becky with the good hair." The social media fallout led to her privatizing her Instagram page. Her whereabouts are unknown. Kidding, guys! We're just joking! (Photo: Splash News)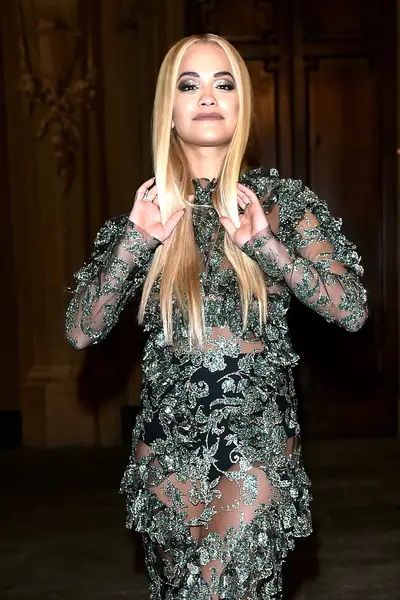 8 / 10
Or Becky Ora? - This one is more of a doozy. Rumors that Rita was the "Becky" began to swirl due a selfie that Rita uploaded to her Snapchat. The selfie is off Rita wearing a lemon themed bikini top and donning what appears to be a necklace pendant of a "J." The photo was uploaded on April 21st, days before the Lemonade premiere. The pendant? It looks like a lowercase script "R" that is flipped due to the camera. Rita might be good on this one. (Photo: Jacopo Raule/Getty Images)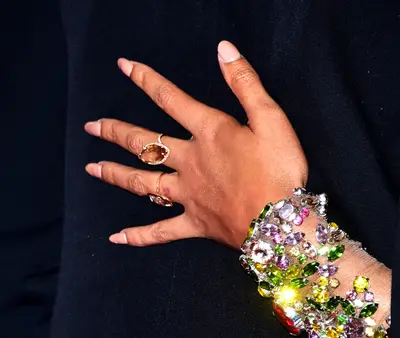 9 / 10
Did Bey really get rid of her ring tattoo? - "Today I regret the night I put that ring on."The lyric from the track, "Sorry," could be autobiographical. Back in 2014 Bey posted this photo of a band-aid covering a matching ring tattoo - did she have it removed? It doesn't look like it because towards the end of Lemonade there's a clip of the couple getting the matching tattoos. If the "ring regret" actually happened it might have been short lived. In October 2014, People magazine reported that Bey and Jay renewed their vows. Hmm. (Photo: George Pimentel/WireImage)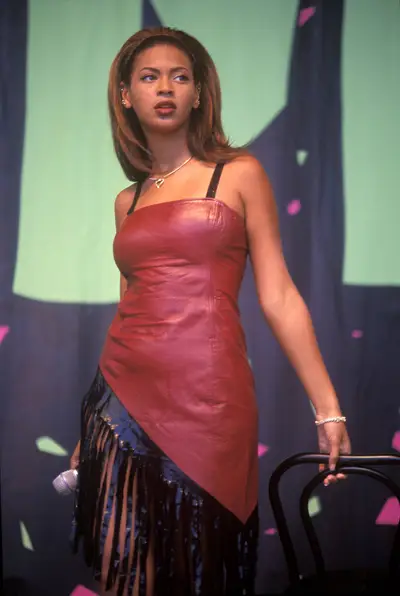 10 / 10
Has Bey been with a cheater before Jay? - While the cheating male in Lemonade could be Mathew Knowles, we definitely know of someone Bey was with who cheated: her ex-boyfriend, Lyndall Locke. According to the unauthorized biography, Becoming Beyoncé: The Untold Story, and Lyndall himself Bey's first love stepped out on the pre-fame Bey. This might not even be about Jay y'all. (Photo: Anthony Pidgeon/Redferns)