Popular Hip Hop Dances
Don't miss Fat Joe tonight at 6P/5C!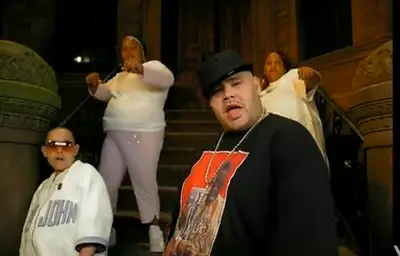 1 / 22
Rockaway (Lean Back) - In what has to be the most anti-dance dance track in hip hop history, New York's Fat Joe and Remy Ma had everyone pulling up their pants and rocking their right shoulders back doing "The Rockaway" to their 2004 single "Lean Back." Will Fat Joe bring another dance anthem to music with "The Play?"  Find out later tonight on 106 & Park at 6P/5C!(Photo: Terror Sqaud Entertainment)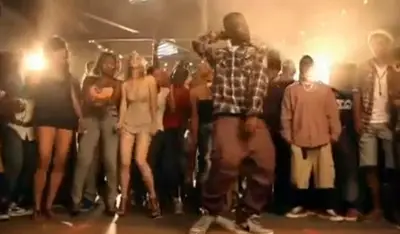 2 / 22
The Dougie - Way back in 2007, Dallas' Lil' Wil had folks hitting "The Dougie" with his single "My Dougie." Then, in 2010, L.A.'s Cali Swag District refurbished the dance craze with their dance tutorial hit, "Teach Me How to Dougie."(Photo: 319 Music Group)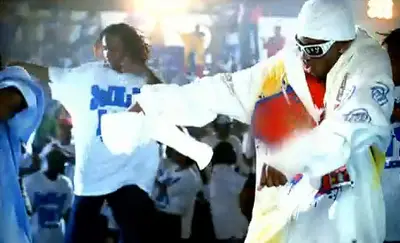 3 / 22
Crank That - Soulja Boy cranked up his music career in '07 when the dance associated with his debut single "Crank Dat" stirred up an enormous viral craze. The steel riffs and catchy hook encouraged everyone from Lil' Mama to Beyoncé to give the dance a try.(Photo: Interscope Records)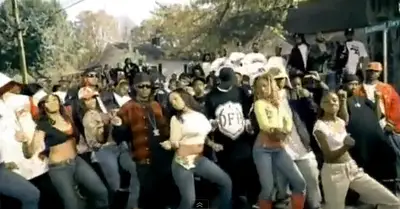 4 / 22
Snap Dance (Lean With It) - Atlanta's Snap movement might be long gone, but it did leave us with the lasting memory of the dance that was synonymous with the short-lived rap genre.(Photo: So So Def Records)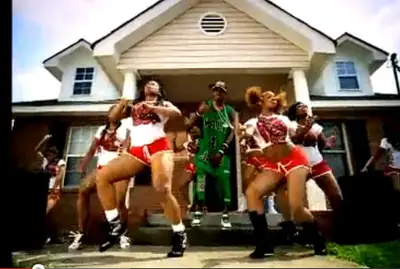 5 / 22
Walk It Out - Rapper Unk made it almost impossible not to walk it out when you heard his debut single beating down your block in 2006. Now the Atlanta native's hit is the song they play when a contestant is eliminated on America's Next Best Dance Crew.(Photo: Koch Records)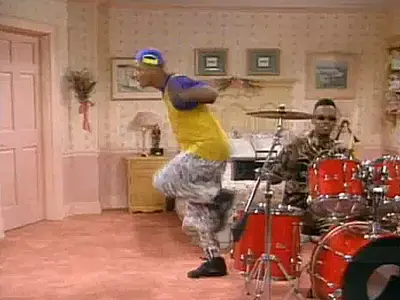 6 / 22
Running Man - This street dance of essentially running in place, but of course with slicker sliding steps, was popularized by artists and back-up dancers alike in the mid to late '80s, a time when rappers weren't too cool to dance. Even the Fresh Prince was down to do the Running Man.(Photo: NBC)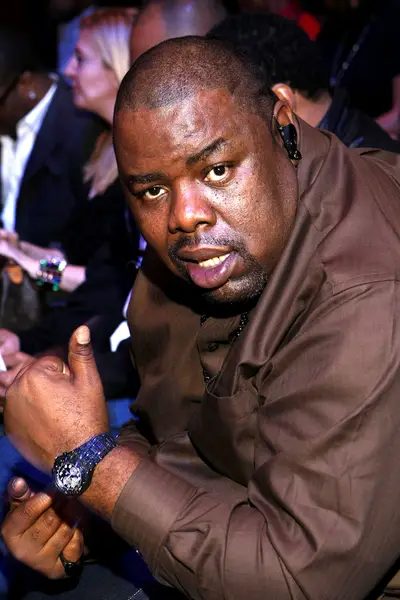 7 / 22
The Wop - This cool move, consisting of your arms swinging from to side to side in tandem with your neck, was one that anyone could do. Biz Markie was rocking it at shows back in the day. Nelly resurrected the move in his 2009 video for "Let It Go Lil Mama" around the same time a rap duo from Florida, J Dash and Fleezy, released a song and a new dance of the same name.(Photo by Ben Rose/PictureGroup)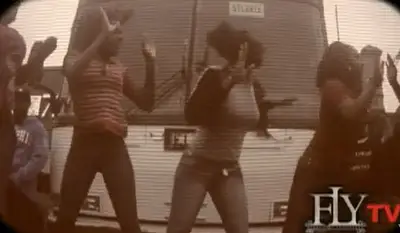 8 / 22
Swag Surfin' - Stone Mountain, Georgia trio Fast Life Yungstaz splashed onto the music and dance scene in 2009 with their wavy single "Swag Surfin.'" Starting in ATL and radiating outward to the rest of the country, F.L.Y. had everyone linking shoulder-to-shoulder and arm-over-arm with their buddies and swaggin' it out.(Photo: Island Def Jam Records)
9 / 22
Stanky Legg - Another Texas-bred dance craze, the Stanky Legg dance was popularized by the GS Boyz' 2008 debut single of the same name. Like many recent dance phenomenons, this jig spawned many viral videos online.(Photo: Jive Records)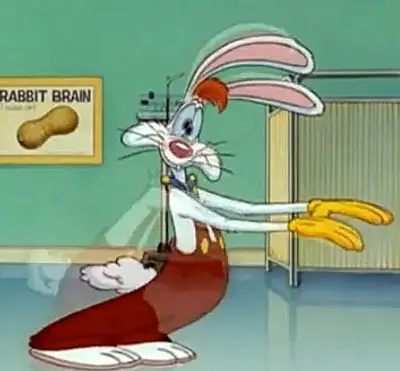 10 / 22
Roger Rabbit - Based on the movements of the cartoon bunny in the 1988 live action/animated film Who Framed Roger Rabbit?, this dance became popular in the early 1990s. It consisted of kicking one leg behind the other like a backwards skip.(Photo: Walt Disney)
11 / 22
RoboCop - Stemming from the 1987 sci-fi action flick RoboCop, '90s dancers imitated the upper body of a stiff cyborg and blended it with fluid footwork. Recently, British rapper Uncle Dicky made a song called "RoboCop Dance" that sparked a resurrection of archive videos on YouTube demonstrating how to do the original dance moves.(Photo: Orion Pictures)
12 / 22
Tootsee Roll - In 1994, Orlando rap collective 69 Boyz hit music fans with the ubiquitous single "Tootsee Roll," which lead to a dance craze that infected the entire nation.(Photo: Interscope via MTV JAMS)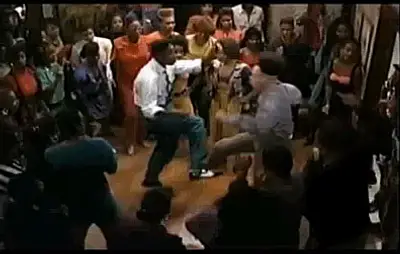 13 / 22
Kick Step - Very similar to the 1920s Charleston, the Kick Step was made popular by the rapping/dancing duo Kid 'n Play. First seen in their video for the song "Getting Funky," it was the fellas performance in their first film, 1990's House Party, that had everyone putting their own spin on the partner move. The best part was that anyone could do this dance, even grandma.(Photo: New Line Cinema)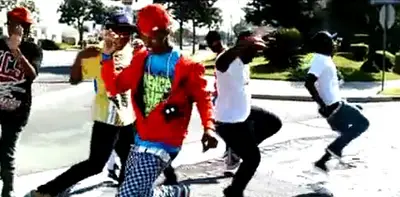 14 / 22
The Jerk - The spastic dance move was created in the hoods of Southern California and was introduced to the nation by Cali rap crew New Boyz through their hit single "You're A Jerk" in 2009.(Photo: Warner Bros.)
Photo By
Photo: Warner Bros.
15 / 22
Humpty Dance - Humpty Hump, the alternate ego of Bay Area rap group Digital Underground's frontman Shock G, had everyone leaning to the side like their legs were broken, shakin' and twitchin' with the advent of the Humpty Dance. If you look real close in the 1990 video for the song, you can even see a young Tupac going all in on the dance.(Photo: Tommy Boy Records)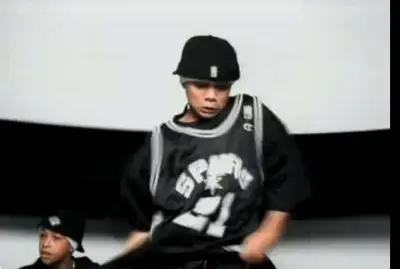 16 / 22
Harlem Shake - How this popular shimmy became so mainstream, we're not exactly sure, but G-Dep put it on the map with his video for the single "Let's Get It" which featured his Bad Boy family Diddy and Black Rob. The craze shook things up in hip hop in 2001.(Photo: Bad Boy Records)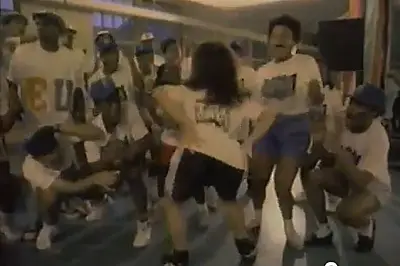 17 / 22
The Butt - The song "Da' Butt" by the band E.U. (Experience Unlimited) introduced the rest of the world to the sound of Washington, D.C. go-go music. And when it was featured in Spike Lee's 1988 hit film School Daze, there wasn't a party in the early '90s where the song was played that people didn't drop it low and do "Da Butt."(Photo: Teddy Bear Records)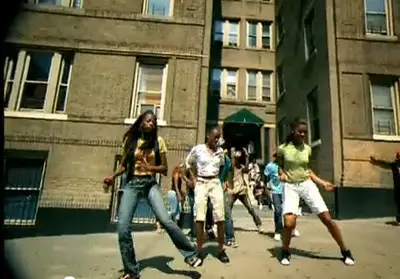 18 / 22
Chicken Noodle Soup - After the "Harlem Shake" faded away, the "Chicken Noodle Soup" put Harlem back on the dance scene. The dance tutorial by DJ Webstar and teen femcee Young B kicked off a wild craze that spread beyond NYC.(Photo: Scilla Hill)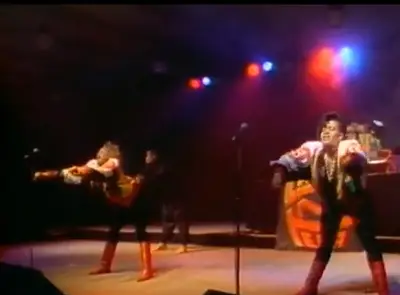 19 / 22
Cabbage Patch - From the hip hop group Gucci Crew II, "Cabbage Patch" was a song describing the circular upper body movements of the dance named for the 1980s toy dolls, Cabbage Patch Kids. Around the same time, Dr. Dre and DJ Yella of N.W.A (but then part of the World Class Wrecking Crew) also made a song about the dance. It became the celebratory move done by comics, regular folk and football players in the end zone.(Photo: Next Plateau)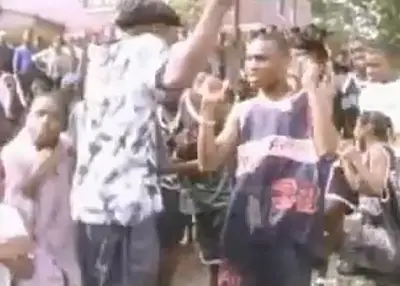 20 / 22
Bankhead Bounce - Before he was instructing the ladies to shake it like a salt shaker, rapper D-Roc of the Ying Yang Twins was telling folks to get with the Bankhead Bounce. The dance was spawned in the Atlanta neighborhood that was home to rap stars T.I. and Shawty Lo.(Photo: East West Records America)
21 / 22
The Hammer Dance - If the bedazzled gypsy pants weren't enough, rapper MC Hammer somehow also established "The Hammer Dance," also known as "The Typewriter," as a legitimate club dance move in Cali's Bay Area and soon everywhere else with his 1990 single "U Can't Touch This."(Photo: Capitol Records)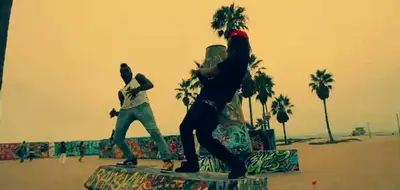 22 / 22
Cat Daddy - Jerk music trio The Rej3ctz teamed up with Chris Brown in their video for "Cat Daddy" to give fans another dance to do in the club. The dance that shares the same name with the song's title garnered national attention in late 2010.(Photo: JRH Entertainment Group)