Epic! 39 Famous Celebrity Feuds
Legendary throw downs.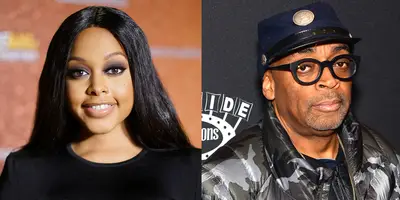 1 / 39
Chrisette Michele and Spike Lee - Forget baby bumps or messy divorces, nothing makes better tabloid fodder than a good celebrity feud. Here are some superstar matchups that belong in the ring.Most recently, in the wake of Trump's presidential win, several Black celebrities turned down his inauguration performance invitation based on his anti-minority policies. However, Chrisette Michele accepted and performed, causing Spike Lee to voice his disgust. After he revealed that he axed her song "Black Girl Magic" from a project he was working on, she fired back, slamming him on various outlets following her controversial performance.
Photo By
(Photos from left: Bennett Raglin/Getty Images, Andrew Toth/Getty Images)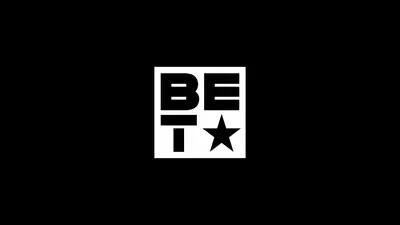 2 / 39
Azealia Banks and Rihanna - It's no secret that Azealia Banks butts heads with just about everyone, but it seems as the rapper met her petty match when she feuded with Rihanna in January 2017. After RiRi voiced her disgust with Trump's muslim ban and immigration laws, Banks commented under the pop star's IG post, slamming her for her words and hyping Trump's words. It quickly became a shading contest between the two, with both of them posting the other's phone number for the internet to see.(Photos from Left: Christie Goodwin/Redferns via Getty Images, Jeff Kravitz/FilmMagic)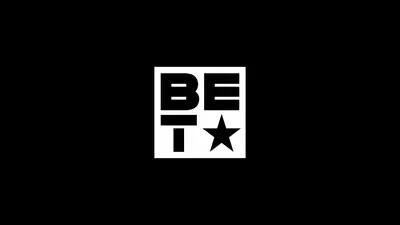 3 / 39
Azealia Banks and Skai Jackson - She's on our list more than once, so you know Azealia Banks is as messy as they come. The MC has gotten into it with everyone from Erykah Badu to the Beyhive, but it was her beef with tween Disney star Skai Jackson that took social media by storm. After commenting on the 14-year-old's figure in, teasing her for having "no hips," on Twitter, the actress fired back in the classiest way, saying her memes are more relevant than the "212" rapper's career. It was here that the rest of Twitter backed her up and Banks' account was eventually suspended.(Photos from left: John Sciulli/Getty Images for Nasty Gal, Jesse Grant/Getty Images for NAACP Image Awards)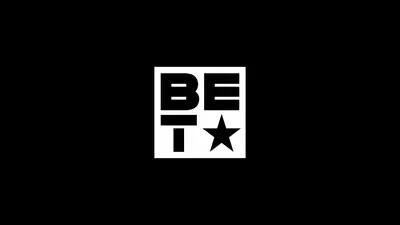 4 / 39
50 Cent and Vivica Fox - Things got very weird between exes 50 Cent and Vivica Fox in 2015 after the actress implied on Watch What Happens Live that he might be gay. Fif responding by blasting Viv on Instagram and then later wondered aloud (to the press, of course) why she was even still talking about him more than 10 years after they broke up.(Photos from left: Lisa Lake /Getty Images, Paul Archuleta /FilmMagic)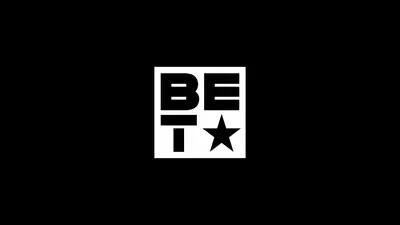 5 / 39
David Justice and Halle Berry - Speaking of exes coming back from the dead, David Justice waited twenty years after his split from ex-wife Halle Berry to put her on blast. Reading the news of her most recent divorce from Olivier Martinez, Justice clarified that he's not the "abusive ex" Halle referred to in a famous interview and accused her of smearing all her lovers in the press. (Photos from left: Lily Lawerence /Getty Images, JB Lacroix/ Wire Image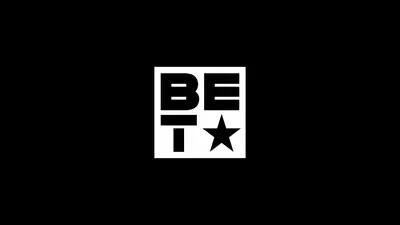 6 / 39
Drake and Meek Mill - It seems like everybody in hip hop had something to say about these two rappers and their super-sized beef. It all started when Meek, out of nowhere, accused Drizzy of enlisting a ghostwriter. Drake clapped back with not one, but two diss tracks, one of which ("Back to Back") is still on the Billboard charts to this day. While it's pretty clear the Toronto emcee is the winner of this battle, we gotta thank them both for keeping us entertained all year long. (Photos from left: Gary Miller/Getty Images, Monica Schipper/FilmMagic)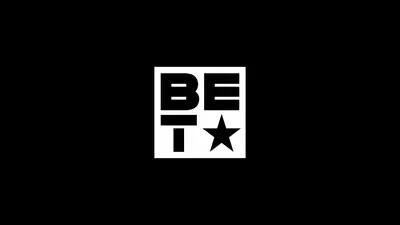 7 / 39
Blac Chyna vs. Kylie Jenner - Blac Chyna has every reason to beef with Kylie Jenner. The then 18-year-old had been very open about her relationship with the former stripper's ex (and father of her child) Tyga. Blac shared her views on the youngest Kardashian-Jenner on social media time and again, but we can never forget the time she posted a picture of herself on Instagram rocking a pair of super exaggerated lips, appearing to drag the reality star for her unnatural pout.  (Photo: John Sciulli/Getty Images for VH1/Viacom; Nicholas Hunt/Getty Images for New York Fashion Week)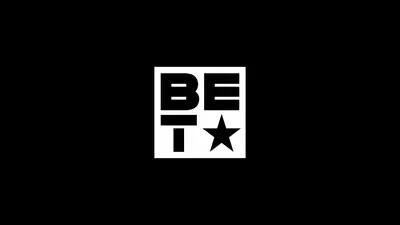 8 / 39
Lee Daniels vs. Mo'Nique - You would think that winning an Oscar for her role in his film Precious would bring Mo closer to Lee Daniels. Instead, the actress's seemingly festering issues with the director boiled over in 2015, when the actress revealed that Daniels told her she was his first choice to play Cookie Lyon in Empire before handing the role to Taraji P. Henson. After Daniels denied the claim — but reinforced that he has nothing but love for Mo'Nique — the actress came forward with email proof that she was first in line for the part.(Photo: Charley Gallay/Getty Images for LACMA, David Livingston/Getty Images)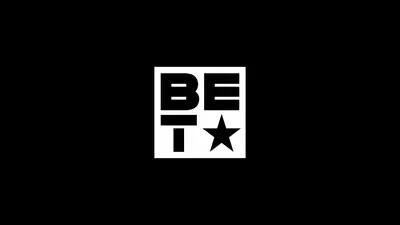 9 / 39
Big Sean vs. Justin Bieber - When Big Sean and his now ex-girlfriend Ariana Grande split just days after the songstress was manhandled on stage by Justin Bieber, rumors started flying that Biebs was behind the breakup. Sean reportedly even tweeted his furor over the display of lust on stage during Grande's Los Angeles show, but later said the tweet was a fake. Still, the timing of the couple's breakup is suspicious.(Photos from left: Rahav Segev/Getty Images for Connected Ventures, Kevin Winter/Getty Images)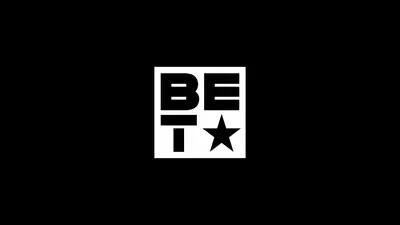 10 / 39
Iggy Azalea vs. Snoop Dogg - Iggy Azalea and Snoop Dogg went nuclear on each other in 2014 after the rapper started joking about the Aussie star's looks on Instagram. After a lot of name-calling back-and-forth, Snoop finally apologized to Iggy at the request of...T.I. Not sure how or why Tip managed to play mediator, but we're glad he intervened before things got really ugly.(Photos from left: Vivien Killilea/Getty Images for Airbnb, Bryan Steffy/Getty Images for iHeartMedia)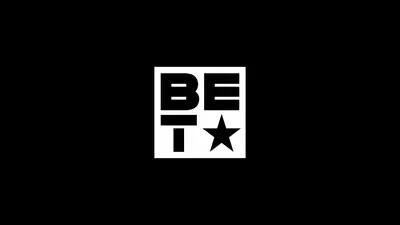 11 / 39
Prince vs. Lil' Mo - There are few people in this world crazy enough to pick a fight with the now dearly departed Purple One, and Lil' Mo is one of them. The R&B singer blasted Prince on Instagram in 2014 after his security team prevented her from using the restroom in a backstage area where he was preparing for a performance. The pop and funk icon promptly used his Twitter account to throw some serious shade her way. "Hope she knows none of her clothes match," he captioned a pic of himself giving major side-eye. No doubt Mo got dissed, but most people would consider themselves lucky to get any attention from the rock legend.(Photos from Left: Kevin Winter/Getty Images for NCLR, Angela Weiss/Getty Images for TV One)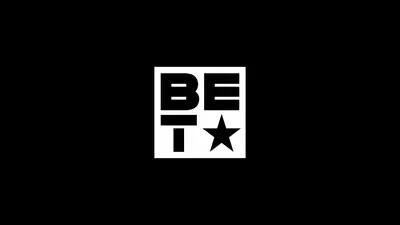 12 / 39
Kesha vs. Dr. Luke - The "Tik Tok" singer and her mentor/manager, super producer Dr. Luke, flung lawsuits at each other in 2014 after Kesha claims the hitmaker sexually and emotionally abused her and drove her to an eating disorder. Luke countersued, saying the singer and her mother are trying to extort him for money to get out of their management agreement. Luke's attorneys later demanded Kesha hand over evidence to back up her claims that their client sexually abused her.(Photos from left: Kevin Winter/Getty Images, Frederick M. Brown/Getty Images)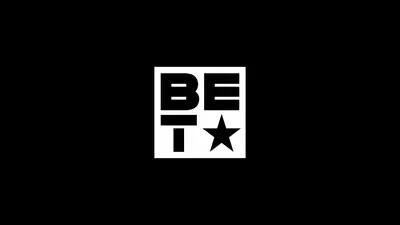 13 / 39
Justin Bieber vs. Orlando Bloom - This feud may have been sparked by a celebrity swap gone wrong. Bieber and Bloom came to blows in Ibiza, Spain, in 2015 after each guy reportedly flirted — or more — with the other's woman. Bieber allegedly had a fling with Bloom's baby mama Miranda Kerr, and the actor retaliated by flirting with Bieber's on-again, off-again flame Selena Gomez. Couldn't they just call it even?(Photos from left: Ari Perilstein/Getty Images for Variety,Frazer Harrison/Getty Images)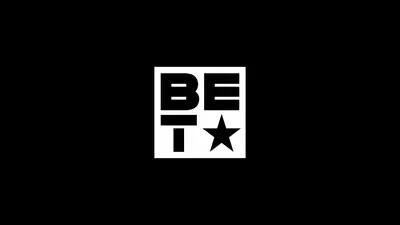 14 / 39
Kim Kardashian vs. Adrienne Bailon - The Kardashian siblings are frequently at odds with each other, but they always put on a united front when an outsider throws shade in their direction. After Adrienne Bailon dissed her brother Rob during an interview with Latina magazine, and claimed being associated with the reality TV clan hurt her career, Kim K. clapped back at The Real host by tweeting, "only reason she has this article is by talking about a Kardashian." Curiously, Kim backtracked on her diss a couple of months later and claimed Bailon has a "good heart."  (Photos from Left: Pascal Le Segretain/Getty Images, Christopher Peterson/Splash News)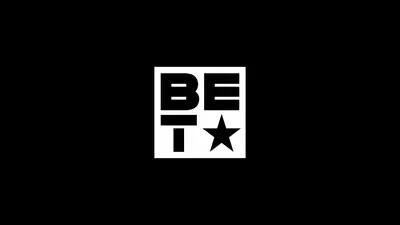 15 / 39
Tia Mowry vs. Charlize Theron - Exercise is supposed to get your endorphins going, but instead brought out the claws between Tia Mowry and Theron. Mowry allegedly told tabloids that Theron tried to get her banned from celeb-favorite workout SoulCycle after she approached the Oscar winner following a class to compliment her on her illustrious career. That's not very sporting, Charlize! (Photos from left: Bennett Raglin/BET/Getty Images for BET, Theo Wargo/NBC/Getty Images for "The Tonight Show Starring Jimmy Fallon")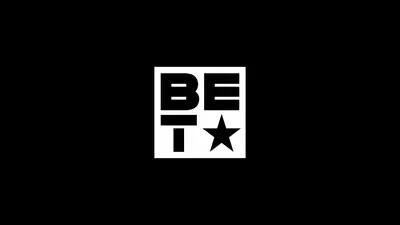 16 / 39
Michael Rapaport vs. Spike Lee - The Brooklyn filmmaker has had several fights over the topic of gentrification, but one of the few to clap back against Lee was his fellow New Yorker Michael Rapaport. The actor called Lee a "s**t stain" for bullying those in favor of gentrification, pointing out that Lee himself abandoned Brooklyn for the Upper East Side.  (Photos from left: Dimitrios Kambouris/Getty Images for Turner, Jamie McCarthy/Getty Images)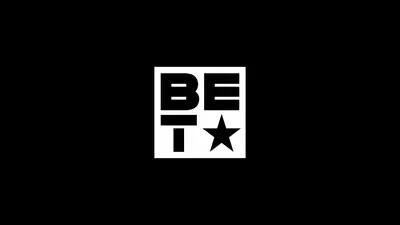 17 / 39
50 Cent vs. Floyd Mayweather Jr. - Fiddy and Mayweather went nine rounds in the media when the rapper challenged the boxing champ to prove his literacy by reading a chapter from Harry Potter, and added that he would donate $750,000 to charity if he accepted. Mayweather responded by posting a pic of his last paycheck, for close to $75 million, with the caption, "I'd be perfect at reading if that's how I had to feed my family." Not sure if we'd consider that having the last word...  (Photos from left: Gary Gershoff/Getty Images for Nordstrom, Ethan Miller/Getty Images)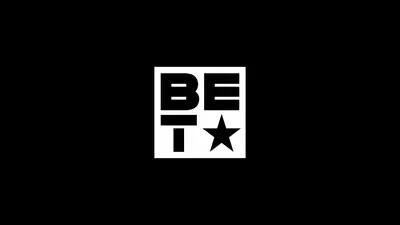 18 / 39
Steve McQueen vs. John Ridley - 12 Years a Slave was one of the most celebrated films of 2014, but when it came time to accept the Academy Awards, it was hard not to notice the chill between director McQueen and writer Ridley. While both men won Oscars — McQueen for Best Picture and Ridley for Best Screenplay — rumor has it the British filmmaker was angling for a co-writing credit to acknowledge his work on the script. Ridley, it's said, rejected the request, and things got so heated between the two that producer Brad Pitt had to intervene.(Photos: Michael Buckner/Getty Images)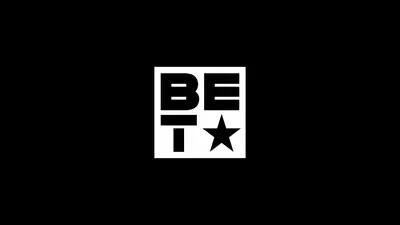 19 / 39
Jimmy Kimmel vs. Kanye West - There are few things as easy to do as instigate a feud with Yeezy, and Jimmy Kimmel found himself in one without even intending to. Kimmel angered the rapper with a skit mocking his now-infamous tantrums, and West responded with, well, a Twitter tantrum. The duo made amends on Kimmel's show a few weeks later. (Photos from left: Jamie McCarthy/Getty Images, Chelsea Lauren/Getty Images for Mercedes-Benz Fashion Week Spring 2014)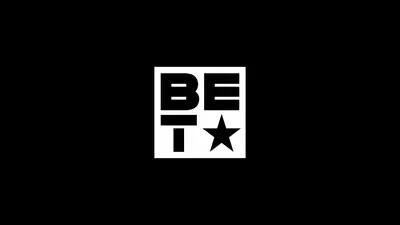 20 / 39
Columbus Short vs. Darrin Hensen - After his dismal year in 2014, the former Scandal star was an easy shot for haters and critics. For the most part, Short took the shots in stride, but couldn't help but retaliate against his former Stomp the Yard co-star Darrin Henson when the latter attacked him on Twitter for being a "bad guy." Said Short, "you've wanted to be me for seven years. #TakeAKnee and #TakeOfftheMakeUp."(Photos from left: Jason Kempin/Getty Images for BET, Alberto E. Rodriguez/Getty Images)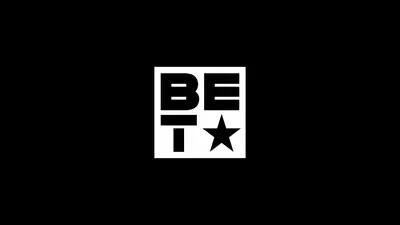 21 / 39
Frank Ocean vs. Chris Brown - Frank Ocean and Chris Brown got in each other's grill after an incident over a parking spot, reportedly resulting in Brown throwing a gay slur at Ocean, and nearly resulted in police interference before Ocean decided not to pursue charges.  (Photo: Pascal Le Segretain/Getty Images; Bryan Steffy/Getty Images for Drai's Beachclub-Nightclub)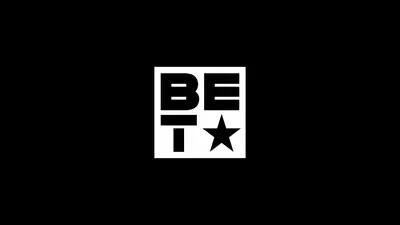 22 / 39
Kim Zolciak vs. Kandi Burruss - The Real Housewives of Atlanta divas took their long-standing beef to court when Burruss sued Zolciak for royalties from their "hit" single "Tardy for the Party." As fans of the series know, Burruss helped Zolciak score an iTunes hit when she remixed her ditty into a club banger.  (Photo: Courtesy BRAVO)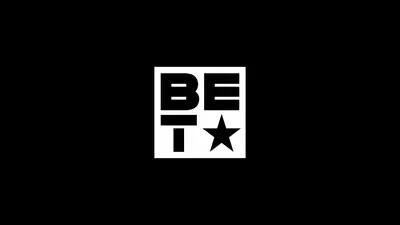 23 / 39
Bill Maher vs. Donald Trump - The outspoken politicos couldn't be more opposite when it comes to their views, but took their differences a bit too far when Maher made a bet that he would pay $5 million if Trump could prove he wasn't born of orangutans — and Trump obliged. The formerCelebrity Apprentice host then sued Maher for the sum, leaving it for "the courts to decide" if his wager was simply a joke. Trump eventually dropped the lawsuit.  (Photos from left: Frederick M. Brown/Getty Images, Edward Linsmier/Getty Images)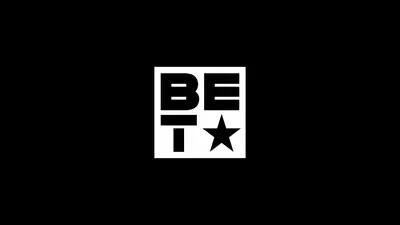 24 / 39
Robert De Niro vs. Jay Z - Not many people would dare step to Hov, but veteran actor Robert De Niro isn't afraid of the Roc Nation boss. The Tribeca residents got into it at Leonardo DiCaprio's birthday bash when the Raging Bull actor called Jay "rude" for not returning his calls. Not very neighborly, Jay.(Photo: Tony Barson/FilmMagic; Kevork S. Djansezian/Getty Images)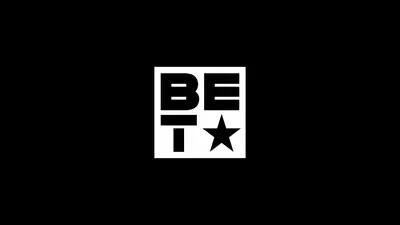 25 / 39
Omarosa vs. La Toya Jackson - Omarosa felt La Toya crossed the line when she allegedly blamed her Celebrity Apprentice co-star for the heart attack that killed her boyfriend Michael Clarke Duncan. The comment was so off-color that many wondered if the beef was simply a ratings ploy concocted by the show's producers. (Photos from left: Frederick M. Brown/Getty Images, Dave J Hogan/Getty Images)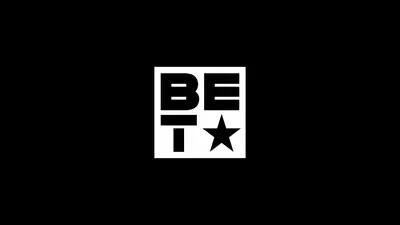 26 / 39
Amber Rose vs. Kim Kardashian - Rose and Kardashian staged the ultimate girlfight by each accusing the other of boyfriend stealing. Rose called Kim a "homewrecker" for sleeping with Kanye West while they were still together, and Kim's camp accused Amber of doing the same with Reggie Bush (though Amber denies it). This year, Amber took aim at Kim's sister Khloé Kardashian for shaming her over her stripper past.(Photo: Anthony Harvey/Getty Images; Astrid Stawiarz/Getty Images)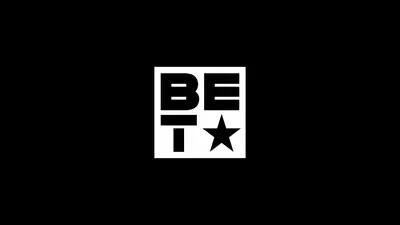 27 / 39
Lindsay Lohan vs. George Lopez - Of Lohan's many, many celeb feuds, our fave is her Twitter shoving match with former talk show host George Lopez. After Lopez observed, not unlike the rest of the world, that some suspicious-looking white powder spilling out from Lohan's shoes post-nightclub looked like cocaine, the troubled actress fired off a tweet telling Lopez to "act like a grown man, have some respect and dignity for yourself." Um, pot…kettle…black?(Photo: Tristan Fewings/Getty Images; Mark Davis/Getty Images for TV Land)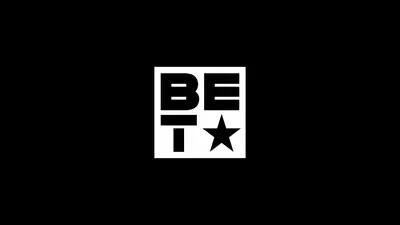 28 / 39
Halle Berry vs. Angela Bassett - When Berry won an Oscar for her part in Monster's Ball that Bassett allegedly turned down, the Yale-educated actress perhaps let some envy peek through. She told reporters that she had no regrets turning down the role, which she found "demeaning" and "stereotypical." She then added snidely, "I mean, Meryl Streep won Oscars without all that." (Photo: Christopher Polk/Getty Images for Chivas Regal; Gary Gershoff/WireImage)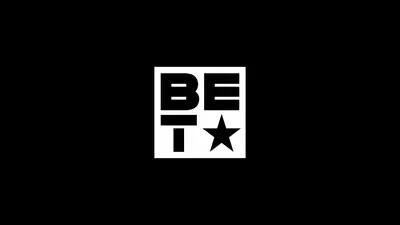 29 / 39
NeNe Leakes vs. Star Jones - Some celeb feuds require reading between the lines, or trusting anonymous "sources," but in the case of NeNe versus Star, it was all there in black and white. "She is bossy, she is manipulative, conniving," Leakes told Ellen DeGeneres of her former Celebrity Apprentice co-star. "And I'm not even being funny. I think that is real. I honestly think that is who she is." Claws out!(Photo: David Livingston/Getty Images; Charles Sykes/Bravo/NBCU Photo Bank via Getty Images)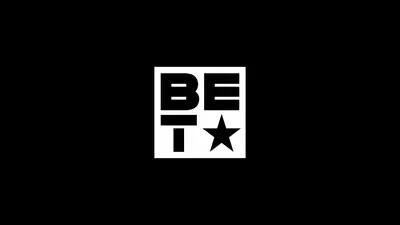 30 / 39
Sean Penn vs. Wyclef Jean - Sometimes trying to do good can make people behave badly. Sean Penn lashed out at Haitian-born Wyclef for his alleged disappearing act during the Haiti earthquake, and for his subsequent presidential bid in 2010. Jean fired back promptly: "I got a message for Sean Penn: Maybe he ain't see me in Haiti because he was too busy sniffing cocaine."(Photo: Michael Kovac/Getty Images for for J/P HRO Gala; Gary Gershoff/WireImage)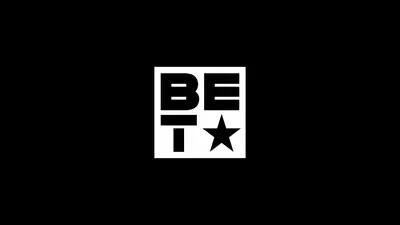 31 / 39
Naomi Campbell vs. Mia Farrow - The showdown between this supermodel and actress sounds like a movie plot. Farrow blew up Campbell's spot during the war crimes trial of former Liberian president Charles Taylor by revealing that Taylor had, illegally, given Campbell blood diamonds at a 1997 reception hosted by the late, great Nelson Mandela. Campbell was subpoenaed to testify and claimed innocence, but it's not likely she forgot about the knife Farrow stuck in her back.(Photo: Jon Kopaloff/WireImage; Evan Agostini/Getty Images)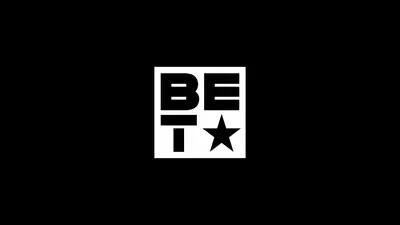 32 / 39
Howard Stern vs. Gabourey Sidibe's Mom - You don't throw stones at Gabby without getting whacked by her momma. After Howard Stern called the Precious star "the most enormous, fat Black chick I've ever seen," her mother Alice Tan Ridley fired back, "Get a life!" The protective mom added, "she's a big woman, so what's wrong with that?" Got anything else to say, Howard?(Photos: Getty Images,2)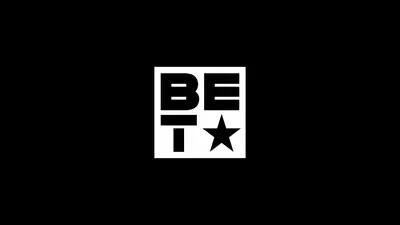 33 / 39
Kanye West vs. Taylor Swift - Never one to miss an opportunity to stir up controversy, Yeezy outdid himself when he bum-rushed the stage during Taylor Swift's acceptance speech for the Best Female Video award at the 2009 VMAs and declared, "Imma let you finish, but Beyoncé had one of the best videos of all time. One of the best videos of all time!" The incident even spawned it's own catchphrase, "getting Kanye'd." The two buried the hatchet on stage at the MTV VMAs in 2015, when Swift presented Kanye with the Video Vanguard Award.(Photo: Pascal Le Segretain/Getty Images; Kevin Mazur/Getty Images for iHeartRadio / Turner)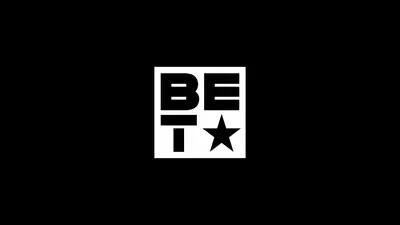 34 / 39
Tina Turner vs. Aretha Franklin - What's in a name? A lot, if you're the one who wants to be called "Queen." Franklin demonstrated that she's ready to fight for the title after Beyoncé called Tina "The Queen" at the 2008 Grammys. After Aretha made a fuss, Tina responded, "She's the queen of soul, and I'm the queen of rock 'n' roll…Her ego must be so big to think she was the only one." To which Aretha replied, "I never figured her to resort to tacky press just to sell a few tickets."(Photos: Bernd Muller/Redferns; Michael Stewart/WireImage)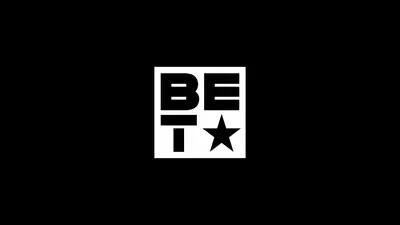 35 / 39
Lady Gaga vs. Grace Jones - Jones is no doubt a style icon, but step on her well-heeled toes, and watch out. In 2010, she lashed out at Lady Gaga for biting her style. "I've seen some things she's worn that I've worn, and that does kind of piss me off," she told the Guardian, later adding that she rejected Gaga's request to collaborate because, "I'd just prefer to work with someone who is more original and someone who is not copying me, actually." Ouch!(Photos: Jon Kopaloff/FilmMagic; Ian Gavan/Getty Images)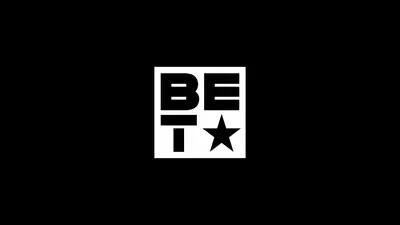 36 / 39
Will.i.am vs. Perez Hilton - When snarky bloggers come face-to-face with the celebs they diss on the regular, it can get ugly. Perez Hilton learned the hard way that his words have consequences when he found himself on the receiving end of BEP manager Polo Molina for calling Will.i.am a "f*****." Hilton, who is openly gay, apologized for the slur in a hilariously tearful video post.(Photos: Michael Tran/FilmMagic; Jim Spellman/WireImage)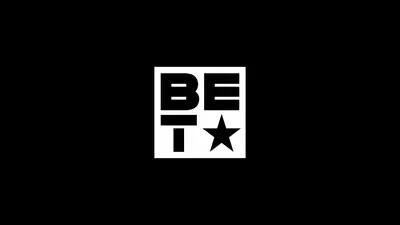 37 / 39
50 Cent vs. Samuel L. Jackson - They may share a last name, but Fif and Sam weren't exactly feeling the brotherly love on the set of their film Home of the Brave. After Jackson told reporters he didn't want to star alongside the rapper because he didn't want to "work with unproven actors," 50 retaliated that Jackson, in fact, "didn't want to play second fiddle" to his skills. The two eventually hugged it out, with Fif saying he "got a chance to…absorb some wisdom."(Photos: Bryan Bedder/Getty Images for JCPenney; Neilson Barnard/Getty Images for DIFF)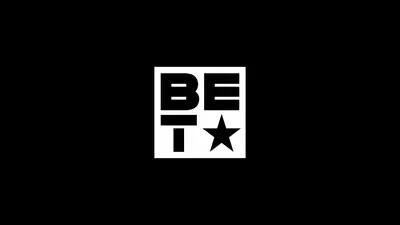 38 / 39
Raz-B vs. Chris Brown - Just when Breezy thought he had got his life — and image — back on track after that infamous Rihanna incident, B2K's Raz-B had to start pushing his buttons. After Raz tweeted that Brown "disrespects women" in 2010, name-checking RiRi in particular, the casual insult sparked a Twitter war. Chris responded, "N**** you want attention! Grow up n****!!" Raz quickly retorted, "When I need tips on how to demolish my career I'll call ya!!!!" Luckily, the fight stayed on the Internet.(Photos: Carlo Allegri/Getty Images; Frazer Harrison/BET/Getty Images for BET)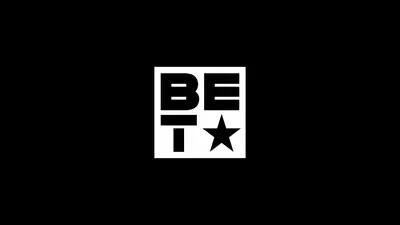 39 / 39
Spike Lee vs. Tyler Perry - They are two of the most successful Black filmmakers in Hollywood. The Brooklyn-based indie guru fired the first shot when he criticized Perry's work for it's "buffoonery." After much back-and-forth, Perry delivered the final blow when he publicly told Lee to "go straight to hell." However, in 2013 the two patched things up ... maybe there will be a Perry and Lee collab?(Photos: Gustavo Caballero/Getty Images; Dia Dipasupil/Getty Images)