The BET 100 Entertainers & Innovators of the Year | Social Media Influencers
See who superseded our expectations.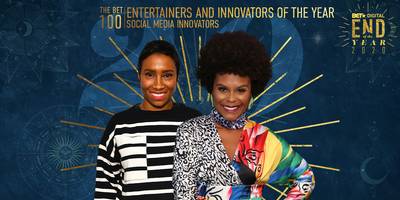 1 / 11
BET 100 | Social Media Influencers - Thanks to modern technology anyone with a mobile phone, tablet or computer has the ability to share updates right from the comfort of thier car, home, gym or office via social media. And then there are those people who possess the power to make a thought, idea or image go viral via Facebook, Instagram, TikTok, Twitter or YouTube. These community leaders, podcasters, mommy bloggers and authors have the unique ability to inform us about the latest trends in vegan cuisine or educate us on how to be an advocate for our transgender sisters and brothers through their coveted social media accounts. And the access to popular platforms is only growing — we see you Clubhouse and OnlyFans. Here is our carefully curated roundup of the people who can turn hashtags into movements. — Written by Bridgette Bartlett Royall   Plus, don't forg...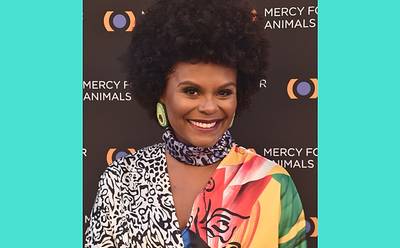 2 / 11
Tabitha Brown - Dubbed the Internet's favorite mom, this funny Southern vegan guru is known for her quick wit, accessible recipes (sweet potato tacos, anyone?) and likeable personality plus she has more than 3 million IG followers and 4 million TikTok followers. Tabitha Brown picked up even more steam in 2020. In June, Brown was given her own show, "All Love," on the Ellen Digital Network, which is operated as subsidiary of Ellen Digital Ventures, a collaboration between Ellen DeGeneres and Warner Bros' Digital Networks. (Photo by Paul Archuleta/Getty Images)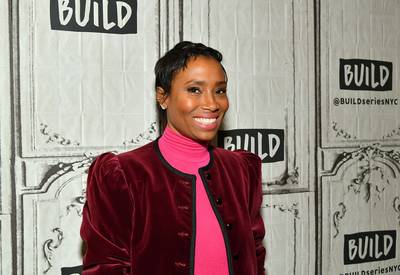 3 / 11
Jodie Patterson - This mother, activist, author and entrepreneur's desire to use her social media platform to amplify trans voices grew from an experience with one of her own children who is transgender. Jodie Patterson sits on the board of a number of gender/family/human rights organizations, including the Human Rights Campaign, and is a highly sought-after public speaker addressing a wide range of audiences about the intersection of identity, gender and race. (Photo by Slaven Vlasic/Getty Images)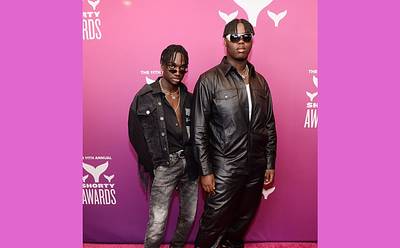 4 / 11
Denzel Dion and Rickey Thompson - Popular social media comedians Denzel Dion and Rickey Thompson launched their We Said What We Said podcast this year to rave reviews, especially from the Gen Z set. The duo, who collectively have nearly 8 million followers on Instagram, are unapologetic about their desire to get real and raw with fans on topics ranging from music to relationships to fashion. "Thirty minutes of audio works better than 30 minutes of video and audio. You can listen to a podcast while working out, cleaning, cooking," Dion explained to Paper magazine. Thompson added,"We want to make a space where you laugh, you cry, you just get all that negativity out and don't think about what's going on in the world right now." (Photo by Noam Galai/Getty Images for Shorty Awards)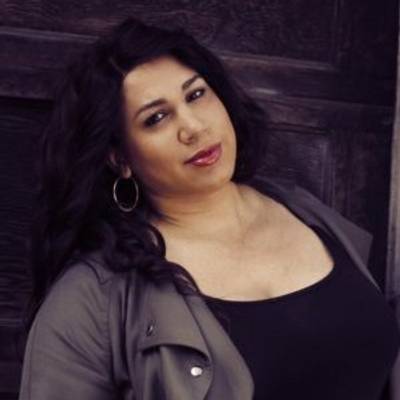 5 / 11
Mariah Moore - Mariah Moore is the founder and co-director of The House of TULIP (Trans United Leading Intersectional Progress) and the Organizing Program Associate for Transgender Law Center both in New Orleans. Her work in these roles includes fighting to ensure equity, equality and safety for the transgender community, especially for Black transgender women. She also serves on the LGBTQ Task Force created by New Orleans Mayor LaToya Cantrell. Moore was named one of the 2020 Root 100 and even participated in an IG Live interview in September with veteran journalist Katie Couric. (Photo courtesy of Transgender Law Center)
6 / 11
Khadeen and Devale Ellis - The hilarious married duo and parents of three, who collectively have an IG following of close to 2 million fans, celebrated 10 years of marriage this year with a feature in The New York Times and an exclusive interview with President-elect Joe Biden. Their podcast "Dead A**" also won a coveted Webby Award for Diversity & Inclusion earlier this year. Husband Devale Ellis is a cast member of the BET hit show Sistas, and together with wife Khadeen Ellis, the college sweethearts use their platforms to open up dialogue surrounding tough topics from sex to personal finance. (Photo by Paras Griffin/Getty Images for BET)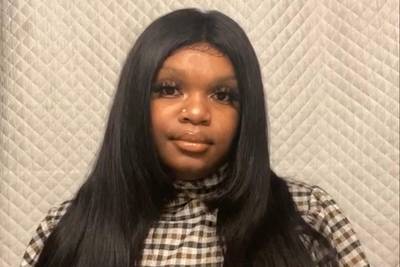 7 / 11
Darnella Frazier - Darnella Frazier caught what is perhaps the most arresting amateur video recorded and shared on social media in 2020. Earlier this year, the courageous teen filmed the now infamous murder of George Floyd by Minneapolis police officers, which sparked countless social activism campaigns and other important racially driven initiatives. A brave act for anyone, much less a minor, Frazier appropriately received a prestigious PEN Award for her video documentation that the world will not soon forget. (Photo courtesy of Pen America)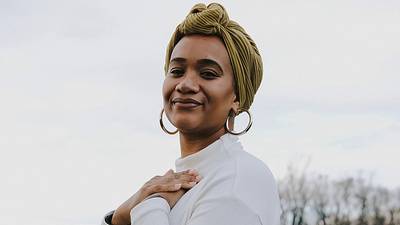 8 / 11
Alexandra Elle - The widely popular self-care and mental health advocate has more than 974K followers on Instagram and released an inspirational book, After the Rain, this fall. Quarterly, she leads workshops and retreats centered around assisting others in finding their voice through storytelling, poetry and narrative writing rooted in a philosophy of truth without shame. Her mission is to build community through literature and language. And fans live for her uplifting daily gentle reminder affirmations on Instagram (free of sappy, saccharine vibes). (Photo by Erika Layne/Chronicle Books)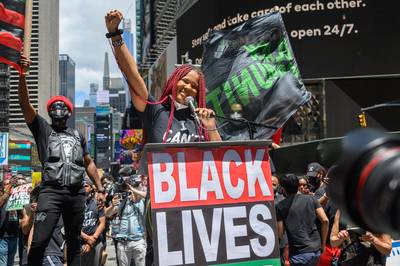 9 / 11
Nupol Kiazolu - As President of the Greater New York Chapter of Black Lives Matter and Miss Liberia USA 2019-2020, Nupol Kiazolu certainly has a full plate. Hence, why we are grateful for her thoughtful and intentional social media posts. She peppers her Instagram account with serious (and necessary) Breonna Taylor awareness posts as well as with pics of her showing bawdy (short shorts, corsets and spiked heels). In other words, she's a real woman with real layers. The Hampton University grad was also a leader in many of this year's George Floyd protests, featured in BET's Copwatch America and a 2020 Vote Party Participant. (Photo by Noam Galai/Getty Images)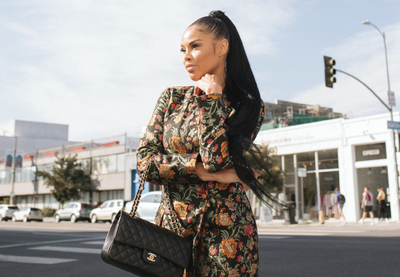 10 / 11
Destiney Lavonia - Founder of Mom Crush Monday, Destiney Lavonia is a wife and mother of two who is a disruptor in the once lily-white mommy blogger space. She's transparent about her desire to normalize luxury in motherhood but also strives to give her children a childhood they don't need to heal from. In between all this (she gave birth to a son just this year), she has secured ads with American Girl and Nordstrom while also amassing nearly 300K Instagram followers. (Photo courtesy of MomCrushMonday)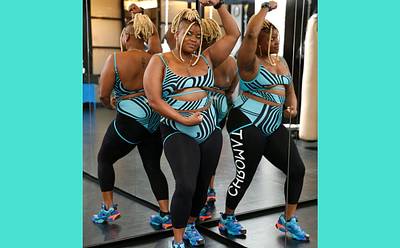 11 / 11
Ericka Hart - The Black, queer, non-binary breast cancer survivor has made it her mission to make sure the LBGTQ+ community feels seen and heard in discussion about cancer. Ericka Hart was one of three models chosen for the breast cancer awareness month campaign for Rihanna's Savage X Fenty lingerie line. A widely popular self-care and mental health advocate– she has 459,000 IG followers – she uses social media to post images of her post-mastectomy body in hopes of breaking down the stigma and shame. (Photo by Brian Ach/Getty Images for Chromat)