Take a Sneak Peek at the Cast of American Soul
Get an inside look at the cast of American Soul on set.
1 / 9
Sinqua Walls as Don Cornelius - Formidable. Flawed. Fascinating. Statuesque and stylish with a cool veneer hiding his internal rage, Don is a man that has failed at every job he's ever had from insurance salesman to security guard to police officer... until the birth of Soul Train. A tortured soul with an eye for greatness, Don is clearly a man torn between his family who loves his creation more than his family, and himself more than anything.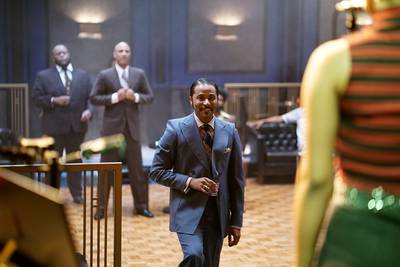 2 / 9
Jason Dirden as Gerald Aims     - Instinctive. Opportunistic. Impulsive. An established gangster and club owner who hasn't lost the hustle, Aims is an alpha-dog who'd rather scare you than kill you, but ain't afraid to do both. Aims becomes Don Cornelius's close associate – perhaps his only friend. As Aim introduces Don to the decadent world of LA, he'll grow intrigued by the "legit" role Don plays, and recognize that Soul Train is the quickest ticket to where he wants to go – if only Don would let him aboard.    
3 / 9
Katlyn Nichol as Simone Clarke     - Adventurous. Simone rebels against the overprotectiveness of her family who still see her as the little girl who nearly died as a child. She's a "glass half-full" dream-chaser who's bound and determined to find fame in the world of music. Luckily for her, this triple threat...actor...singer... dancer... star has everything it takes to make her dreams reality. But there will be a heavy price to pay for the applause Simone seeks...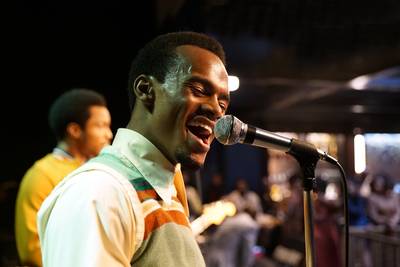 4 / 9
Jelani Winston as Kendall Clarke     - Vain. Impatient. Tons of fun. Kendall has the chiseled body of a man but the mindset of a spoiled brat. Growing up as the lone son of military man, Kendall is not yet his father's son, but he is a teenaged dad torn between wanting the love of his baby's mama, Victoria and needing to be the "playa" his nature begs him to be. A true talent, with mad dancing skills and a powerful voice, Kendall finds himself longing for success, but growing jealous of his sister, Simone, as she gets everything he wants.    
5 / 9
Christopher Jefferson as Jeffrey "JT" Tucker     - Jeffrey "JT" Tucker – Gifted. Distrustful. An old soul. JT is a natural-born music producer who can play everything from Bootsie to Bach. He may not dance like Kendall or sing like his secret love, Simone, but he can hold his own in their trio, Encore. Burdened with being the "man of the house" since childhood, JT's main goal is getting paid in order to keep his drug-addict mom and baby sister from living on the streets.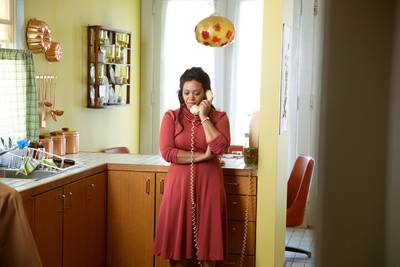 6 / 9
Perri' Camper as Delores Cornelius - Delores is the gel of the Cornelius family. While Don is in Los Angeles she holds down the fort back home in Chicago. Though loyal to Don, there's no denying the strain the new show puts on their relationship and their family.
Photo By
Photo: Eli Joshua Ade/BET
7 / 9
Kelly Price as Brianne Clarke - Extremely wise yet cautious, Brianne is the head of the Clarke household; the mother of Simone and Kendall. While she recognizes her children's talent, she is wary of the what a life as entertainers could bring them.
Photo By
Photo: Jace Downs/BET
8 / 9
Iantha Richardson as Tessa Lorraine  - Passionate. Loyal. Perfectionist. Tessa is a risk-taker, not afraid of the next challenge or adventure. She's a classically trained ballerina who broke down racial barriers to make a name for herself.
Photo By
Photo: Jace Downs/BET
9 / 9
Kelly Rowland as Gladys Knight   - Appearing in episodes 101 and 102, Gladys is one of the first performers Don books for Soul Train. It's Don's vision that Gladys' respects and makes a would-be business transaction, a real friendship.