21 NSFW Eggplant Pics To Start Your Week Off Right
Safaree Samuels joins the club.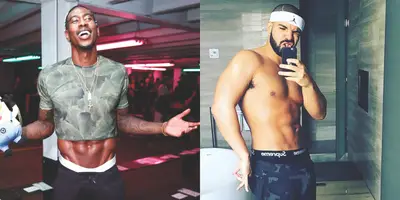 1 / 22
Famous D**k Prints - The men of Hollywood have made major headlines without the help of women this year all thanks to one part of their anatomy. While some men like The Game purposefully put it on display, others get the attention by just being "gifted." Take a look at the men who broke the internet with their prints.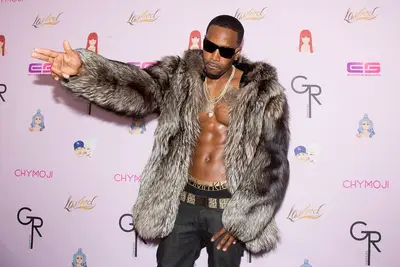 2 / 22
Safaree Samuels - Safaree Samuels broke the internet for a second time on a Sunday night in February 2018 when a short video clip leaked of him swinging his manhood. Needless to say, his fans were impressed.(Photo: Gabriel Olsen/WireImage)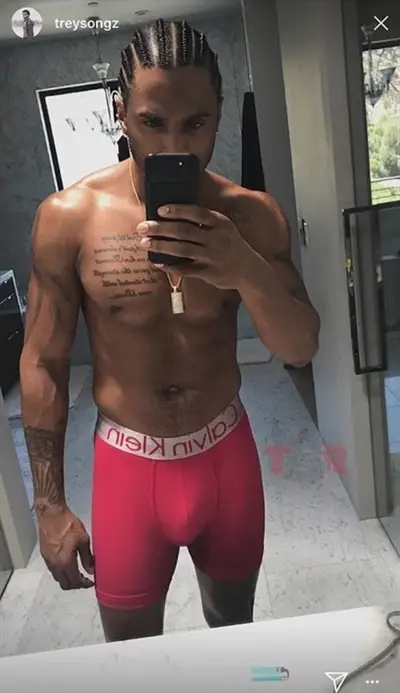 3 / 22
Trey Songz - Trigga is already a walking thirst trap without even trying, but he took things up a notch when he posted a photo of him wearing nothing but some skin-tight Calvin Klein boxer briefs and everyone lost their minds.(Photo: Trey Songz via Instagram)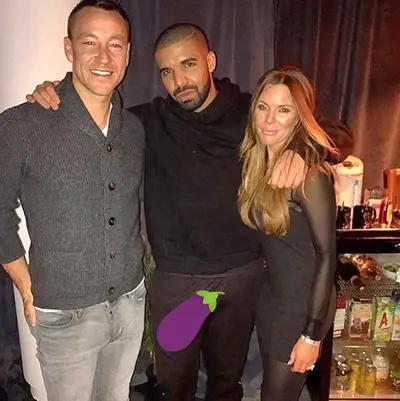 4 / 22
Drake - Drizzy's body became a topic of conversation after he started showing off his workout results in 2015. However, it was only recently that the rapper's manhood took center stage in a photo he posted to Instagram of him in some black sweats.(Photo: Drake via Instagram)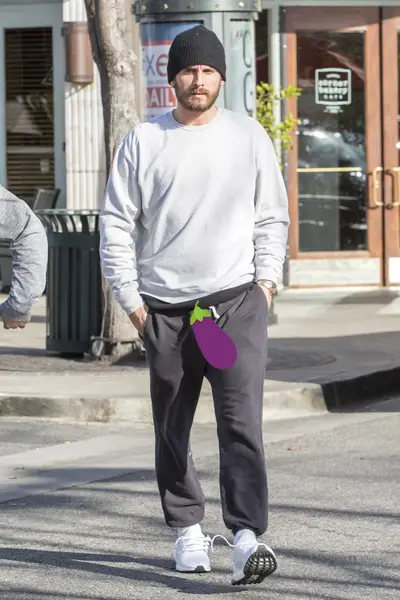 5 / 22
Scott Disick - Scott Disick had heads turning while he rocked sweatpants that showed him freeballing while out and about on Calabasas, California. (Photo: IXOLA/AKM-GSI)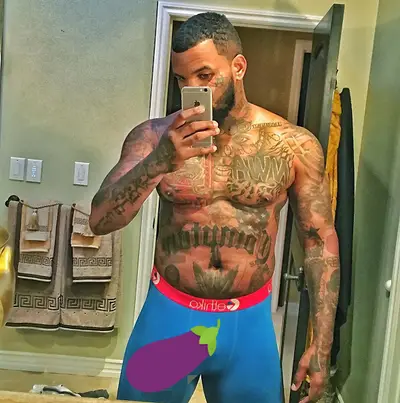 6 / 22
The Game - One of the first to get the print trend off the ground is rapper The Game. Back in October 2015, the MC was the talk of the internet for weeks after he posted a mirror selfie showing how well endowed he was. After seeing the major attention the pic got, it became his thing, and he posted more and more, giving social media a treat each time.(Photo: The Game via Instagram)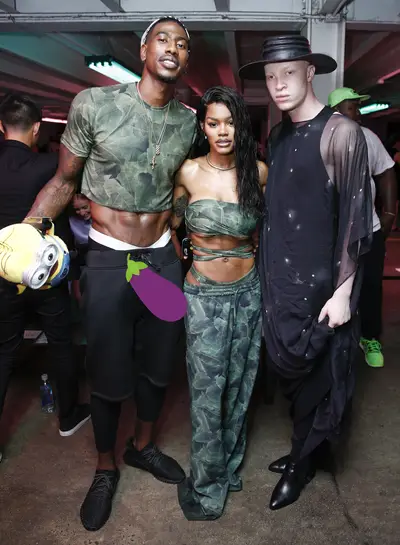 7 / 22
Iman Shumpert  - Teyana Taylor's man Iman Shumpert may have recently been making headlines for his trendy style alongside his lady, but the baller originally went viral in April 2016 when Teyana posted a photo of him holding their baby girl with another major star: his bulge. Months later, in September, during New York Fashion Week, folks revisited the print again in a picture he took with his girlfriend during a show. We guess he's just blessed like that.(Photo: Iman Shumpert via Instagram)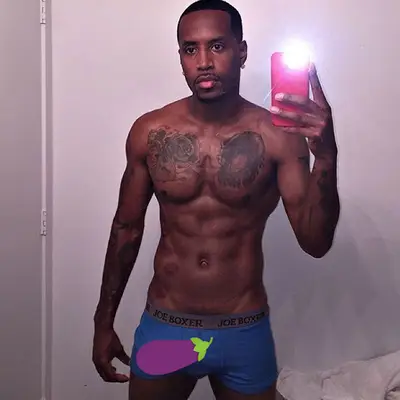 8 / 22
Safaree Samuels  - After his relationship with Nicki Minaj ended, Safaree Samuels has been showing out on social media in more ways than one. One of the most noteworthy ways is his constant display of his print on the 'Gram, and the ladies seem to be impressed.(Photo: Saffree Samuels via Instagram)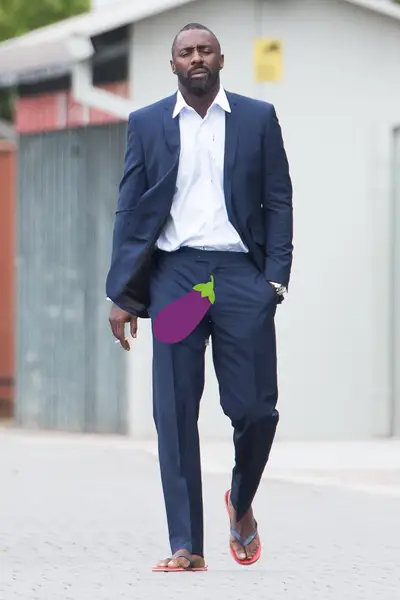 9 / 22
Idris Elba - Idris Elba is already everybody's man crush, so when a photo of him on the set of a project got out showing something particularly long protruding in his slacks, the internet went insane. People were talking about it for weeks, but to their disappointment, it wasn't what it seemed as the actor confirmed that it was, in fact, a mic wire. Womp womp.(Photo: WENN)
10 / 22
Usher - A print apparently wasn't enough for Usher — he wanted to show more than the average thirst-trapper. In April 2016, the singer broke social media — and Snapchat — with a a snap of him completely naked with an emoji covering his penis. Needless to say, he's been Snapchat famous ever since.(Photo: Usher via Snap Chat)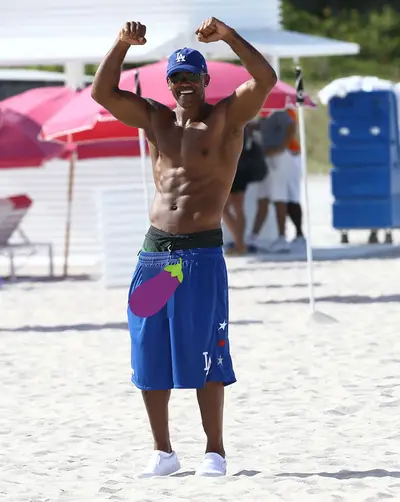 11 / 22
Shemar Moore - Who knew Shemar Moore loved being in the nude in public? The Criminal Minds star was photographed on the beach completely exposed back in 2007, and the image still seems to be ingrained in everyone's minds to this day.(Photo: FameFlynet)
12 / 22
LeBron James - During the 2015 NBA Finals, LeBron James became an instant Vine sensation when a recording of him seemingly fixing himself, exposing his entire private region, went viral. That moment when trying to adjust your jersey takes a different turn than expected.(Photo: FameFlynet)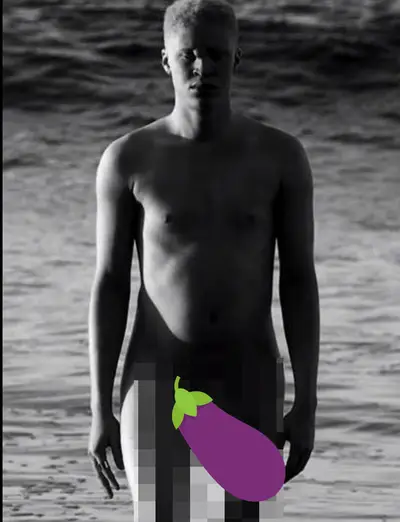 13 / 22
Shaun Ross - He's caught the attention of the world with his looks, but albino model Shaun Ross got everyone talking for another reason when a music video he starred in showed him completely naked, leaving folks shocked at what he was working with. The video, which premiered in February 2016, has many asking, "Is that real?" after what looks like a penis can be seen dangling down to his knees in the black-and-white clip.(Photo: BRAVES via Youtube) 
14 / 22
Lenny Kravitz - Here's a moment when rocking out too hard gets you in a bit of a tough spot. While performing at a show in Sweden, Lenny Kravitz popped a squat in his signature tight leather pants, causing them to burst open at the crotch. While the average Joe would have some undies on underneath, Lenny is a true rocker, so commando it is, and the twig and berries went flying out for the world to see.(Photo: Leena K via Twitter)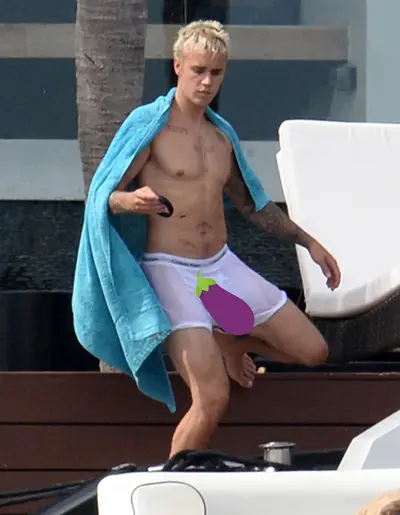 15 / 22
Justin Bieber - The Biebs has shown just about every part of his body over the past couple of years, but it was a photo of the singer on the beach rocking some — soaking wet — tights that got everyone zooming in on his crotch in 2015. Since then, he's even embraced nudity, posting a backless photo to Instagram, but folks still seem to think back to that one good moment in 2015.(Photo: FameFlynet) 
16 / 22
Peter Gunz - This Love & Hip-Hop: New York star's penis made its way to social media against his will. In 2016, his side chick-turned-wife posted the picture to Instagram to show why her man's got and, of course, it went viral. Now, thanks to her, everyone knows her husband is working with something serious.(Photo: Amina buddafly via Instagram)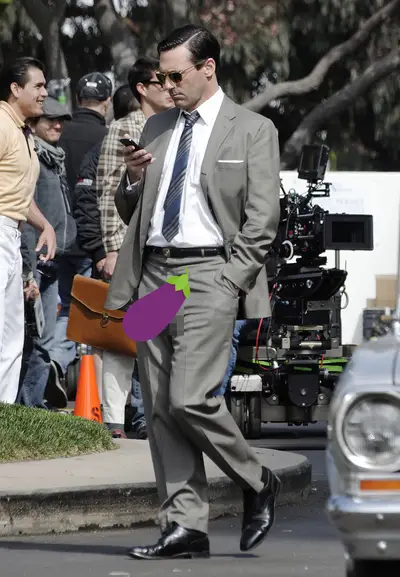 17 / 22
Jon Hamm - So, apparently actor John Hamm really hates underwear, because every random shot he's in seems to show him freeballing everywhere. In 2014, while out and about with his lady, he was caught again going commando, and even said he doesn't see what the big deal is.(Photo: FameFlynet)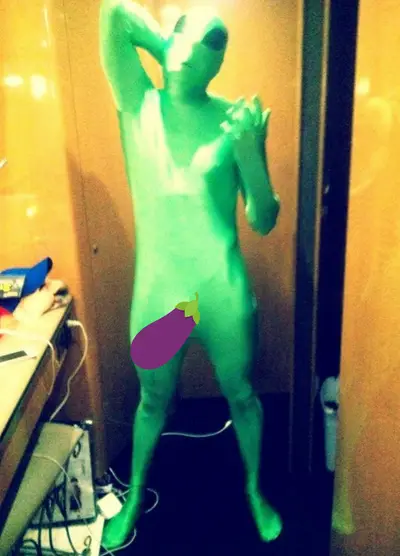 18 / 22
Chris Brown - Getting in the Halloween spirit back in 2011, Chris Brown posted a photo of himself dressed in a skin-tight green bodysuit, showing every inch and muscle of his body, but it was one in particular that got everyone's attention. His penis, lying to the side, was the talk of the town for the rest of that year and even for a little longer the following year. (Photo: Chris Brown via Instagram)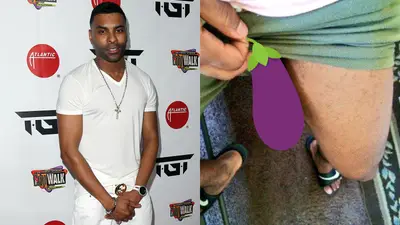 19 / 22
Ginuwine - The R&B singer's most iconic track is about riding his pony, and with the alleged leak of his eggplant pic it's clear that a lot of people have been enjoying Ginuwine's pony for quite some time.(Photos from left: David Livingston/Getty Images, Ginuwine via aazah)
Photo By
Photos from left: David Livingston/Getty Images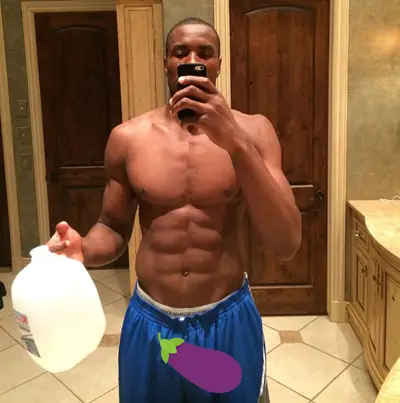 20 / 22
Serge Ibaka - The Congolese-Spanish baller is known aas one of the most attractive, and eligible bachelors in the NBA. While he and Keri Hilson were an item for years, the 27-year-old is newly single and ready to mingle. With pics like this it's not a surprise that many would be willing to mingle right back. (Photo: Serge Ibaka via Instagram)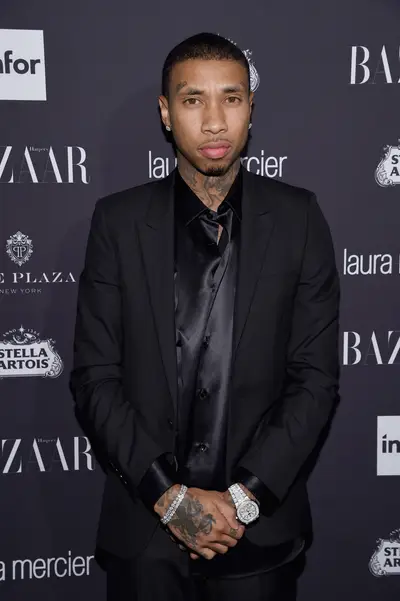 21 / 22
Tyga - Kylie Jenner's ex-boyfriend was exposed by a bitter ex who leaked photos of of the rapper's penis all over social media, sparking controversy that he cheated on the 19-year-old with her, judging from the screen shots. While that was the real scandal, many instead focused on the pictures of Tyga's manhood.(Photo: Dimitrios Kambouris/Getty Images for Harper's Bazaar)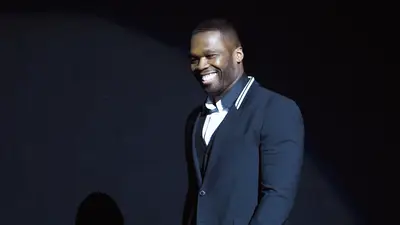 22 / 22
50 Cent - Rapper 50 Cent wasn't as happy and carefree as some of the other men on the list about his junk being shown bare for the world to see — hence the reason why we can't show you here. During an early episode on the new season of his Starz' show, Power, the MC's junk was shown in full during a sex scene. Shortly after the episode premiered, he went off on social media, slamming the show's creator.(Photo: Michael Buckner/Getty Images for CinemaCon)