Bring That Week Back: Solomon Northup's Descendants Reunite
A dead man comes back to life in Mississippi, plus more.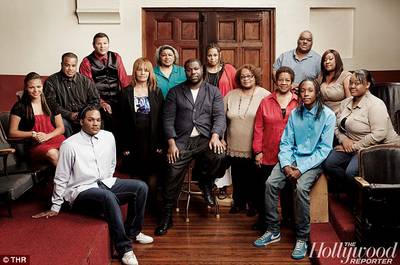 1 / 11
Solomon Northup's Descendants Reunite - A dead man comes back to life in Holmes County, Mississippi; Bernice King to speak on judge's decision to lock up MLK's nobel prize; plus more national news. — Natelege Whaley (@natelege)The descendants of Solomon Northup, the author of 12 Years a Slave, were brought together in Washington, D.C., Rochester, New York, and Los Angeles by The Hollywood Reporter. Forty-seven family members, from 10 months old to 72, were featured in the profile. (Photo: Courtesy The Hollywood Reporter)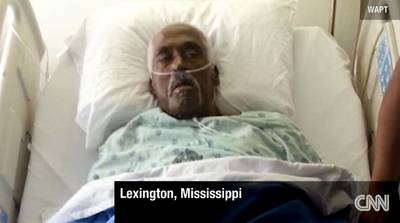 2 / 11
Dead Man Comes Back to Life - A miracle has happened in Holmes County, Mississippi. Walter Williams, 78, came back alive after being pronounced dead on Wednesday. Williams's body was placed in a bag and was being transported to a funeral home when a coroner noticed the bag began moving.(Photo: CNN)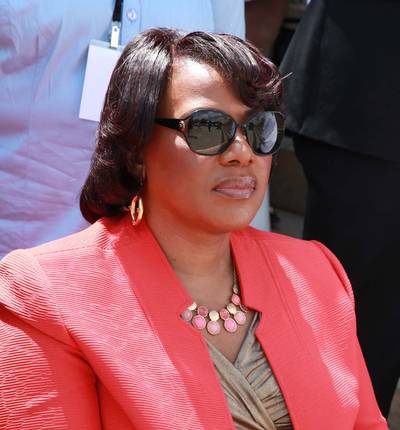 3 / 11
Bernice King to Speak on Judge's Decision to Lock Up MLK's Nobel Prize - Dr. Bernice A. King, the daughter of Martin Luther King Jr., and other community leaders will be speaking to a judge's recent decision to lock up her father's bible and Nobel Peace Prize in a safe deposit box. A press conference will be held Thursday, March 6 at 11:00 a.m. at the Historic Ebenezer Baptist Church in Atlanta (407 Auburn Avenue NE 30312). (Photo by Monica Morgan/WireImage)
4 / 11
New York Times Corrects Solomon Northup Article - A typo has come back to haunt the New York Times. The newspaper published a correction Tuesday to the headline of its Jan. 20, 1853, article that misspelled Solomon Northup's last name as "Northrup." The piece was written to review Solomon Northup's 12 Years a Slave, the memoir adapted for the Oscar-winning film. (Photo: courtesy NY Times)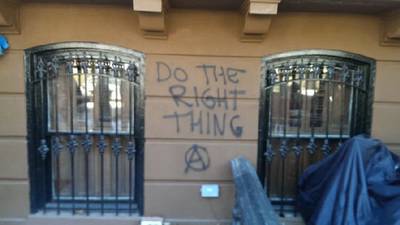 5 / 11
Brooklyn Brownstone Vandalized After Spike Lee's Remarks - "Do the Right Thing" was spray-painted on a brownstone next to the home of Bill Lee, the father of Spike Lee, who recently spoke out against gentrification in the neighborhood of Fort Greene. Dianne Mackenzie, who owns the house, believes the vandalism is connected to Lee's comments. (Photo: courtesy NY1)
6 / 11
One of the First African-American Models in US Dies at 92 - Ophelia Devore-Mitchell's family is celebrating the life of the woman who was one of the first African-American models in the U.S. Mitchell died Friday at the age of 92 in New York City. She worked with actresses such as Cicely Tyson. The model was also the owner of the Columbus Times newspaper and was a civil rights activist. (Photo: WTVM 9/Georgia)
Photo By
Photo: WTVM 9/Georgia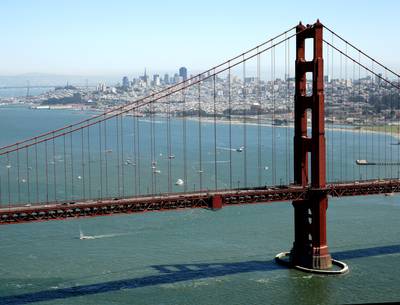 7 / 11
San Francisco Could Face $32 Million Loss From Black Tourism Boycott - In San Francisco, the African-American Chamber of Commerce's boycott of the city's tourism and hospitality industry is expected to make the city lose at least $32 million. The chamber wants more inclusion of Blacks in promotions, board positions and staffing in the industry. The San Francisco Travel authority has to put together recommendations by April 30, otherwise the boycott will continue.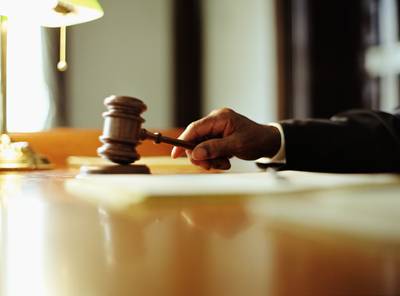 8 / 11
Man Convicted of Killing Four Women From Escort Site - James C. Brown, 25, was convicted of first-degree murder for killing four Detroit women he met on the website Backpage.com, an escort website. The jury deliberated for two hours Friday before delivering the verdict.  (Photo: Yellow Dog Productions/Getty Images)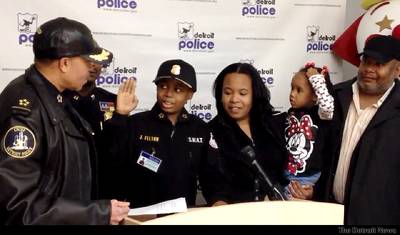 9 / 11
Nine-Year-Old "Police Chief" With Leukemia Dies - Jayvon Felton, 9, who had his dreams come true in January when he was named Detroit's police chief for a day, died Monday, Feb. 24. Felton suffered from acute lymphoblastic leukemia, a cancer of the blood. (Photo: courtesy the Detroit News)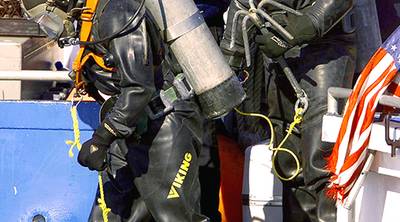 10 / 11
Former NY Police Diver Claims Other Officers Racially Harassed Him - Oscar Smith, 48, was the only Black man among the NYPD's scuba-diving unit and has revealed that he was racially harassed from the time he applied up until the time he retired in May 2013. Smith has filed a discrimination complaint against the police department. (Photo: PAUL J. RICHARDS/AFP/Getty Images)
11 / 11
New Director Named for Weeksville Heritage Center - The Weeksville Heritage Center, which preserves artifacts, documents and houses from the free Black community, which once lived in Brooklyn in 1838, has named its new director. Tia Powell Harris will lead "Brooklyn's largest African-American cultural institution." (Photo: Weeksvillle Heritage Center/Facebook)