Mothers, Ballers & Bosses: Celebrating the Catalysts Behind Stephen Curry, Michael Jordan, LeBron James & More
For Mother's Day, some of the best NBA players share what their mothers mean to them.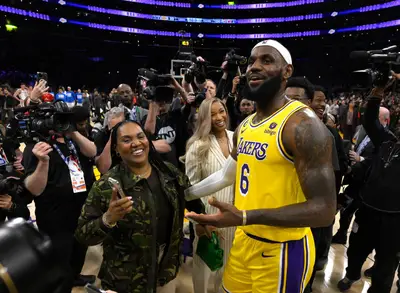 1 / 7
In a world where 60% of retired players go bankrupt, Black men in the NBA have been the most susceptible in falling into this staggering percentage. Statistics have shown this is due to the lack of sound guidance, financial knowledge and a reliable foundation for young players who enter the league. However, there have been many incredible examples of Black men who have long lasting and impactful careers and have served to be an inspiration to many. Some of those examples include Stephen Curry, Michael Jordan, LeBron James, JaVale McGee, Kevin Durant and most recently Giannis Antetokounmpo. Although many of these men have played for different teams and range in age, the common denominator to their greatness…. their mothers. So who better than on Mother's Day to glean from these unsung heroes. Let's eat up some golden nuggets on what these players had to say about these incredible women in their lives or from mama bear herself.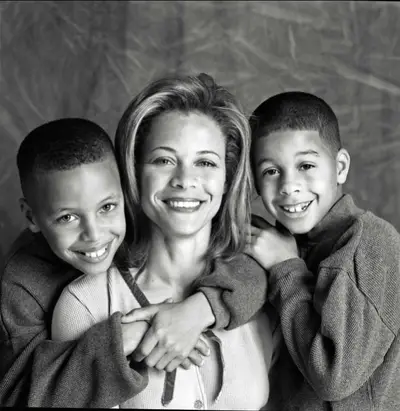 2 / 7
"From the beginning, my mom has been a rock of encouragement, faith, discipline, and gratitude for me and my siblings," says Stephen Curry
Photo By
DEBORAH YOUNG STUDIO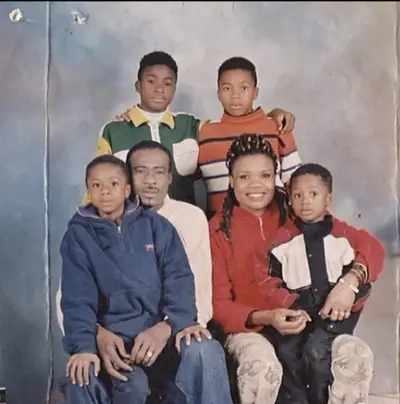 3 / 7
"Six months before I came to the NBA, I was selling stuff in the street," Giannis told me. "My mom was in the market. I used to go help her. People don't know about this, but I did it." Epidurals? Extended hospital stays? Postpartum doulas? "She definitely didn't have access to any of it," Giannis said. "I'm like, 'Mom, you went through this for all five of us?'"
Photo By
Supplied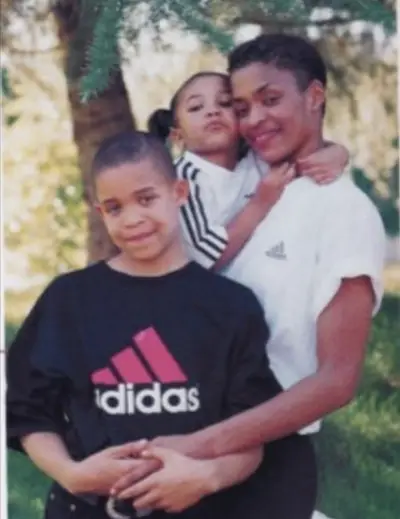 4 / 7
"What I instilled in both of my children is to max out your capacity. Never be a child that says, 'coulda, woulda, shoulda,'" Pamela said. "I was born to a teenage mother that had twins at 17, and she instilled that spirit of excellence and resiliency. I just hope that I passed that down to them, and they understand that they didn't just wake up and become Olympians. Somebody sacrificed, somebody paid a price and it's their obligation to take it the next level."
Photo By
Courtesy Imani McGee-Stafford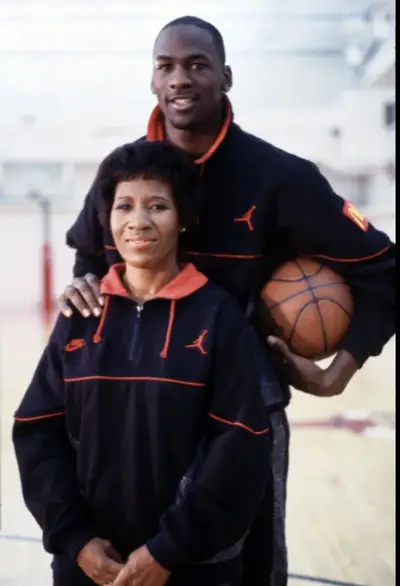 5 / 7
"I knew I had to set the precedent. I took him to work and made him stay in the car all day and read. I could see him from the bank window. I wanted him to know I was always watching him. We went to lunch, and then after dinner, I knew a lady at the library, so he stayed there and read some more." "We didn't have any more trouble from him after that." (via ESPN)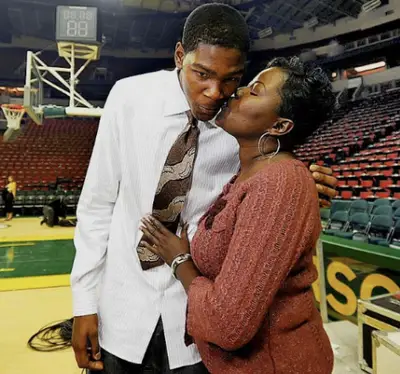 6 / 7
"My mother taught me to always be strong and always work hard. She's been working hard her whole life for me and my brother. I'm a lot like her in that I work hard for what I want. She taught me that."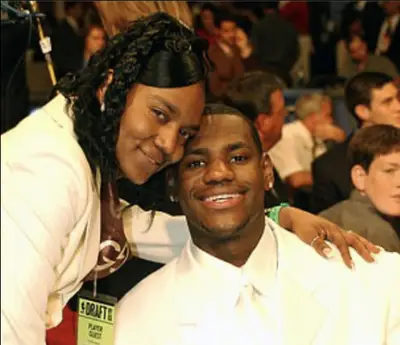 7 / 7
"I have no idea how she did it. I still won't ask her. She probably still wouldn't tell. But the strength and the courage and the dignity and the loyalty that she showed towards me. Man being a 16-year-old high school sophomore when she had me … I have no idea how she (did it). And I'm financially stable and have two kids of my own and I wouldn't be able to do it by myself. The fact that she was able to do that, that means everything to me." (via USA Today)
Photo By
JESSE D GARRABRANT/NBAE/GETTY