Jay Z's Most Gangster Samples
The best of Hov's beat jackings.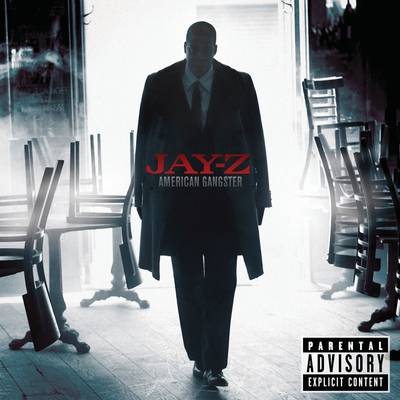 1 / 11
Jackin' for Beats - November 6, 2014, marks the seventh anniversary of the release of Jay Z's tenth album American Gangster. The concept album was built around the film of the same name starring Denzel Washington and centered on the life of New York gangster Frank Lucas. The album's lead single, "Blue Magic," produced by The Neptunes, sampled En Vogue's R&B classic "Hold On" and Eric B & Rakim's "My Melody" as Hov took his spot back atop the hip hop throne.In honor of the release, let's take a look at some of Hova's most daring samples.— Michael Harris (@IceBlueVA)(Photo: Roc-a-Fella, Def Jam Records)
Photo By
Photo: Roc-a-Fella Records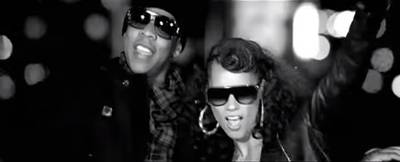 2 / 11
"Empire State of Mind" / "New York, New York" - Jay Z and Alicia Keys, the Twin Towers of New York's music scene, came together and gave the city a new anthem that everyone from the hustlers in Marcy to Wall Street could feel. The 2009 Al Shux-produced hit single from the Blueprint 3 (which held its ground at No. 1 for five weeks) reworked Frank Sinatra's classic "New York, New York." Who would've thought that Hov would rock out to Ol' Blue Eyes and introduce the legendary crooner to a new generation?  (Photo: Roc Nation, Atlantic Records)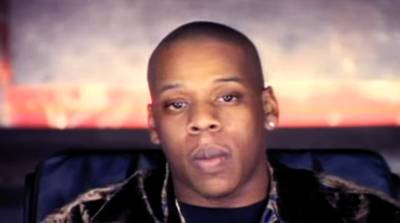 3 / 11
"Dead Presidents" / "The World Is Yours"  - Many might argue that Jay Z always felt some type of way about Nas, so it turned out to be a bold move when he sampled God's Son's voice on the lead single from his classic debut Reasonable Doubt. For the track, Ski Beats lifted the Q.B. emcee's line, "I'm out for dead presidents to represent me," from Nas's "The World Is Yours." Hov would later rub salt into the wounds during their beef, spitting on "Takeover," "So yeah, I sampled your voice/You was using it wrong/You made it a hot line, I made it a hot song."(Photo: Roc-A-Fella Records)
4 / 11
"Show Me What You Got" / "Show 'Em Whatcha Got" - Just Blaze laid the foundation for Jigga's 2006 return to the mic as Hov spit his rhymes over Public Enemy's 1988 classic with a similar name. Both tracks contain the standout saxophone loop from "Darkest Light" by the Lafayette Afro Rock Band.
Photo By
Photo: Roc-A-Fella Records
5 / 11
"Holy Grail" / "Smells Like Teen Spirit" - Jay Z rode out with Justin Timberlake for 2013's "Holy Grail," which featured Hov rocking out over Nirvana's "Smells Like Teen Spirit." In his lyrics, Hov even mentions the band's lead singer Kurt Cobain's tragic suicide and reworks the famed chorus, "Here we are now, entertain us/I feel stupid and contagious" to "And we all just entertainers/And we're stupid and contagious."(Photo: Mike Blake/Reuters)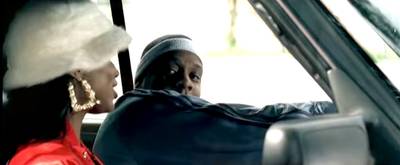 6 / 11
"Song Cry" / "Sounds Like a Love Song"  - Jay Z bared his soul on The Blueprint's "Song Cry" in 2001 when he rapped about lost loves over Bobby Glenn's classic R&B ballad "Sounds Like a Love Song." Just Blaze has a way of digging in the crates and bringing out Jigga's emotions on wax and he put youngsters up on game when he laid the bed with this 1976 hit.(Photo: Roc-A-Fella Records)
Photo By
Photo: Roc-A-Fella Records
7 / 11
"I Just Wanna Love U (Give It to Me)" / "Give It to Me Baby" - The Neptunes flipped through the stacks of the original R&B gangster Rick James's catalog when they rolled out the production carpet for Hov to get his freak on with 2000's "I Just Wanna Love U." Pharrell even channeled Slick Rick as he gave his interpretation of James's classic line "Give it to me" on the hook. (Photo: Roc-A-Fella Records)
Photo By
Photo: Roc-A-Fella Records
8 / 11
"Can I Live" / "The Look of Love" - Irv Gotti set the mood for Jigga's hustler anthem from Reasonable Doubt  "Can I Live," which took a page from the book of classic composers Burt Bacharach and Hal David. Hov's version, however sampled a reworked version of "The Look of Love" popularized by the late great Isaac Hayes with a '70s backdrop that eventually made it Black Moses's own. (Photo: Kevin Mazur/WireImage)
9 / 11
"'03 Bonnie & Clyde" / "Me and My Girlfriend," "If I Was Your Girlfriend" - Jay Z showed his cojones when he sampled 2Pac's "Me and My Girlfriend" and shared the spotlight with his then-girlfriend Beyoncé. The jacking didn't stop there. The track's producer, Kanye West, went after The Purple One and slid off with a few elements from 1987's Sign 'O' the Times  track "If I Was Your Girlfriend." (Photo: Roc-A-Fella Records)
10 / 11
"Excuse Me Miss" / "Take You Out" - If you're going for the ladies, there's no better artist to sample than Luther Vandross to help you get your point across. Jigga got his grown man on with the help of Skateboard P and suited up for this 2002 hit, which took some bites from Lutha's catalog. (Photo: Roc-A-Fella Records)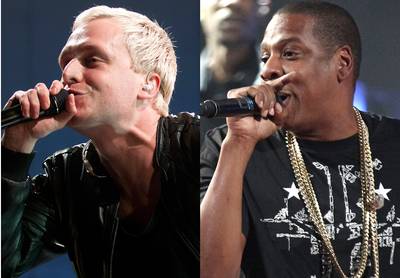 11 / 11
"Young Forever" / "Forever Young" - Kanye brought his magic samples to Jay Z and Mr. Hudson's 2009 hit "Young Forever." Mr. Hudson reworked the 1984 pop ballad by German group Alphaville for the chorus as Mr. Carter rapped about showering in the fountain of youth.  (Photos from left: Daniel Boczarski/Getty Images, Christopher Polk/Getty Images)