Where Are They Now? The Cast of 'Coming to America'
Eddie Murphy, James Earl Jones, Shari Headley and the rest.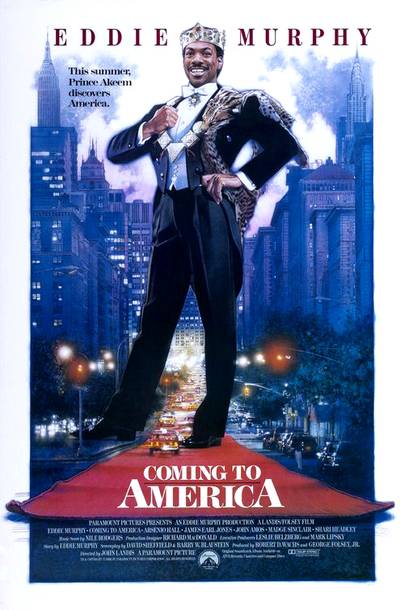 1 / 11
Coming to America (1988) - It's been 29 years since this Eddie Murphy comedy debuted on the big screen, and while Murphy's career in the years since may have had more lows than highs, the film still stands as a classic. Especially since rumors of a sequel have been swirling, fans are excited to see what's next and what became of the rest of the stars of the beloved film. Keep clicking to find out. (Photo: Paramonut Pictures)
2 / 11
Eddie Murphy - Already a box-office star with a string of hits under his belt when he made Coming to America, the comedian-turned-actor maintained his marquee status for nearly two decades with films like The Nutty Professor, Dr. Doolittle and the Shrek franchise. He was even nominated for an Academy Award for 2006's Dreamgirls. But in the last decade, Murphy has earned more Golden Raspberry awards (a whopping 11) than any other accolade thanks to career-stalling works like Norbit and A Thousand Words. Most recently, he starred in the 2016 drama Mr. Church. (Photo: Frazer Harrison/Getty Images)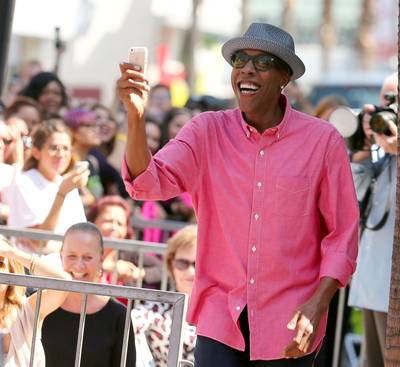 3 / 11
Arsenio Hall - After stealing scenes as Murphy's loyal sidekick Semmi, Hall reunited with his A-list buddy a year later for Harlem Nights. That was right around the time when the powers-that-be took notice of this rising star, and in 1989 Hall began his five-year stint hosting his own late night talk show. Hall got a chance to recreate the magic of the Arsenio Hall Show in 2013, when it was revived to great fanfare. Sadly, the show was canceled after just one season.  (Photo: Mark Davis/Getty Images)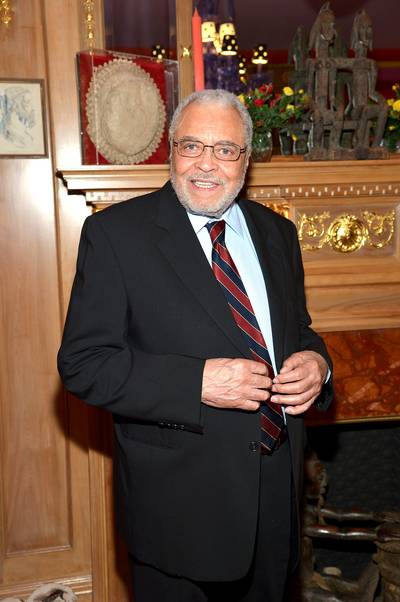 4 / 11
James Earl Jones - As Prince Akeem's micromanaging father, Jones put his stature and iconic voice to great use. The Oscar winner hasn't stopped working since, appearing in dozens of films — from Judge Dredd to The Lion King — and several television shows. On the movie front, he is set to star in the upcoming films Rogue One: A Star Wars Story, Warning Shot and War-Angel: The Awakening, and also took the Broadway stage alongside Cicely Tyson in The Gin Game in 2015.(Photo: Mike Coppola/Getty Images)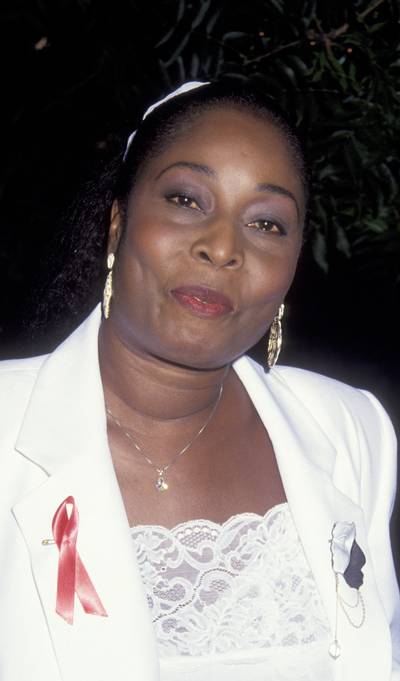 5 / 11
Madge Sinclair - As Akeem's mother and the Queen of Zamunda, Sinclair's screen time in Coming to America was brief but memorable. She came to the film already an Emmy nominee for her work in Roots, and after the film she starred as Steve Harvey's mother-in-law on the sitcom Me and the Boys. Sadly, Sinclair passed away from leukemia in 1995. (Photo: Ron Galella, Ltd./WireImage)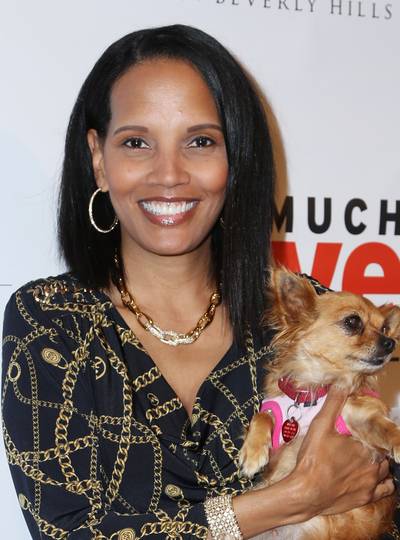 6 / 11
Shari Headley - Who didn't fall in love with Lisa McDowell, the 'round-the-way Queens girl who captured Akeem's heart? Showbiz became equally smitten with Headley after the film, and the actress has been working steadily in television on shows like New York Undercover, Quantum Leap and Veronica Mars and on the soap operas The Bold and the Beautiful and All My Children. Most recently, she starred as D.A. Jennifer Sallison in the OWN drama The Haves and the Have Nots, but was killed off at the end of season three.(Photo: TRY CW/WENN.com)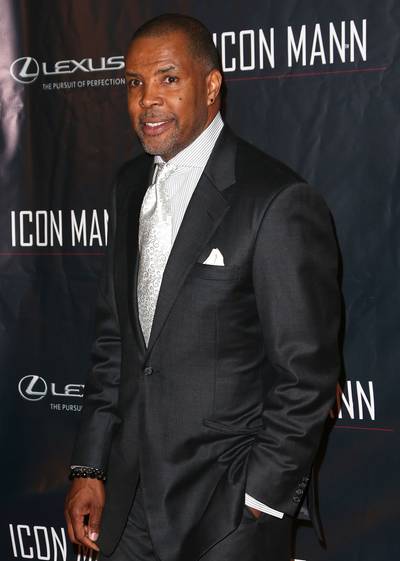 7 / 11
Eriq La Salle - With enough juice in his Jheri curl to start a car, La Salle's character Darryl Jenks was the biggest obstacle between Lisa and her intended, Akeem. Six years after Coming to America, La Salle put on his scrubs to play a very different role as stoic doctor Peter Benton on E.R. for the show's entire 15-year run. In 2015, he starred in the TV series Under the Dome and is set to star in the currently untitled Wolverine sequel coming in 2017. (Photo: Frederick M. Brown/Getty Images)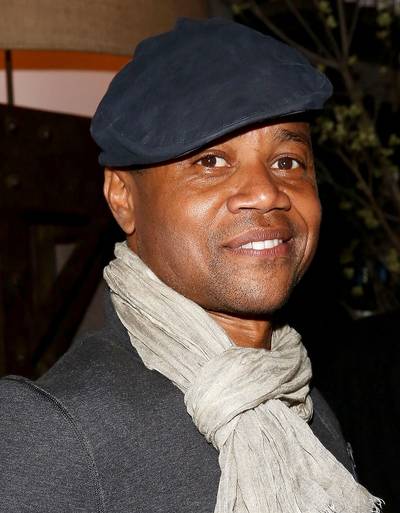 8 / 11
Cuba Gooding Jr. - What a long way Cuba has come from playing "Boy Getting Haircut" in Coming to America. Then just a promising young star, Gooding's career took off in the 1990s with films like Boyz n the Hood, A Few Good Men and even winning an Academy Award for Jerry Maguire. Unfortunately, Gooding suffered a touch of the notorious Oscar curse after collecting his statue, spending about a decade wading in studio flops like Boat Trip and Daddy Day Care. In 2012, things started to turn around for the actor with prominent roles in Red Tails, The Butler and Selma. His most recent role, however, was playing the title role in the FX series The People v. O.J. Simpson: American Crime Story. (Photo: Astrid Stawiarz/Getty Images)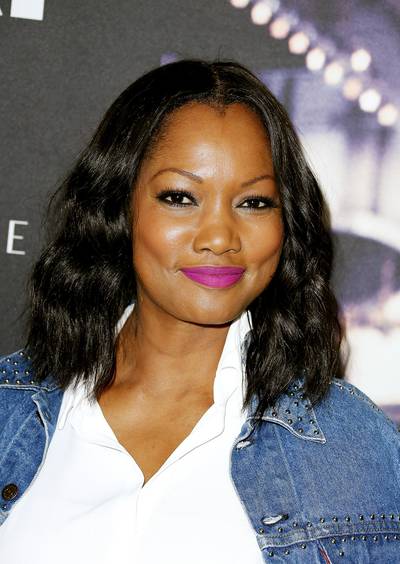 9 / 11
Garcelle Beauvais - Akeem's rose bearer has certainly done well for herself. After playing the fresh-faced royal servant in a role that would barely be memorable save for the fact that it marked the start of her career, Beauvais went on to star in at least a half-dozen popular TV shows, most notably The Jamie Foxx Show. Beauvais recently wrapped up a couple of seasons on TNT's Frankin & Bash and, in 2013, played Foxx's first lady in White House Down. In 2014 and 2015 she starred in the TV film Girlfriends Getaway  and its sequel as well as the TV series The Magicians. She is currently a panelist on the pop culture talk show Hollywood Today Live and currently has a small role in Spiderman: Homecoming.(Photo:  FayesVision/WENN.com)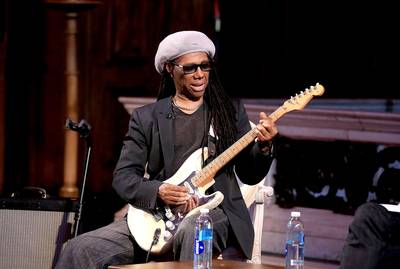 10 / 11
Nile Rodgers (Composer) - The Chic frontman managed to find time between producing hit records and touring with his own band to write and produce every bit of music for this film — including that jingle for Soul Glo that's still stuck in our heads 27 years later. Coming to America was Rodgers's first time composing for film with an orchestral score, and it became a regular part of his repertoire after. He went on to score dozens more movies, including Earth Girls Are Easy and Thelma and Louise. In 2010, Rodgers was diagnosed with aggressive prostate cancer. Rather than slow down, he doubled down, booking gigs and recording at a faster pace than ever before. The result was a career hot streak that included work on Daft Punk's hit "Get Lucky," which earned him an armful of Grammy Awards. Rodgers was cleared of cancer in 2014 and continues to rock out in all areas of music....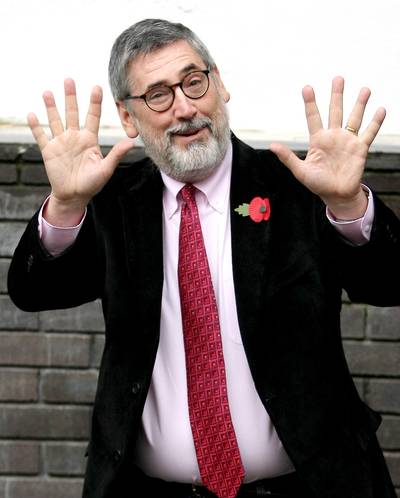 11 / 11
John Landis (Director) - Already a go-to director for studio comedies by the time he arrived at Coming to America (his credits include The Blues Brothers, National Lampoon's Animal House and the seminal music video for Michael Jackson's "Thriller") Landis's career has been on a slow, downward slide since reaching a peak with the Eddie Murphy film. Oscar and Burke and Hare are two of his post-America projects which few people saw. But the one-time legend has passed the torch to his son, Max, who made a splash as the writer of Chronicle and is one of the most sought-after screenwriters in Hollywood. (Photo: WENN)