Five Years Later: The Making of 'Watch the Throne'
Celebrate the fifth anniversary of 'WTT' with a look back.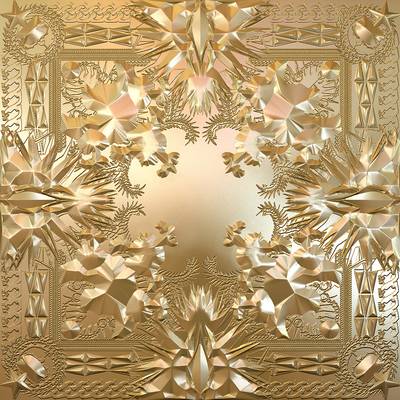 1 / 14
WTT Turns 5 - Watch the Throne — Jay Z and Kanye West's first collaborative album as The Throne — turns five years old today (August 8). As the only collaborative effort (we're anxiously awaiting WTT2) from this notorious hip-hop duo, proper attention must be paid. For starters, the album's "no leak" mission proved to be successful and marked the modern beginning for exclusive digital releases with physical pressings coming after the fact. Not only was it a career highlight for both Kanye and Jay individually after working together for years as the upper echelon of mentor/mentee relationships, the album also served as a career marker for those who worked on it, including Mike Dean's mixing and production and Frank Ocean's work after being the newly minted buzz artist that year. Let's look back at exclusive shots of Jay and Ye crafting this seminal work. — Jon Reyes and BET St...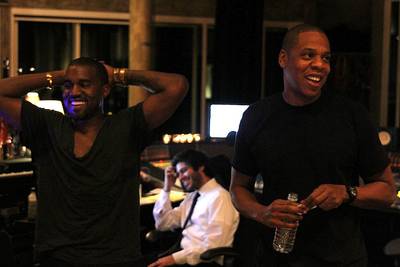 2 / 14
Roc Boys - Jay-Z and Kanye West share a laugh. (Photo: Courtesy of Life + Times)
Photo By
Photo: Courtesy of Life + Times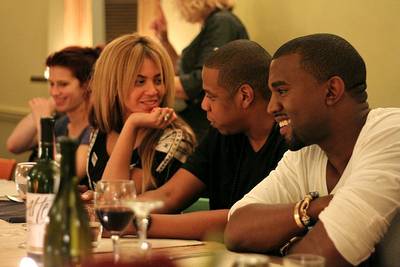 3 / 14
Eyes on the Prize - Beyonce spotted spendig some quality time with her husband and Kanye. (Photo: Courtesy of Life + Times)
Photo By
Photo: Courtesy of Life + Times
4 / 14
Mood Music - Kanye West sets the mood with a lit candle, to work on the album. (Photo: Courtesy of Life + Times)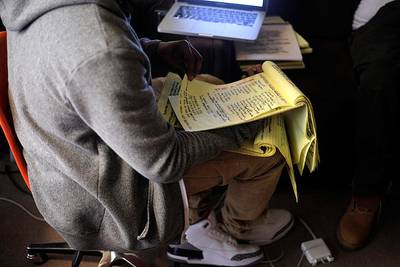 5 / 14
Book of Rhymes - 'Ye reading over, what looks like, the track listing for the album. (Photo: Courtesy of Life + Times)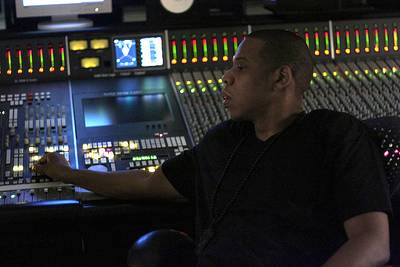 6 / 14
Sound Check - Jay-Z working hard in the studio. (Photo: Courtesy of Life + Times)
Photo By
Photo: Courtesy of Life + Times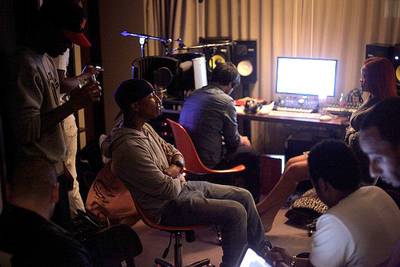 7 / 14
Listening Session - The crew listens to the un-released tracks. (Photo: Courtesy of Life + Times)
Photo By
Photo: Courtesy of Life + Times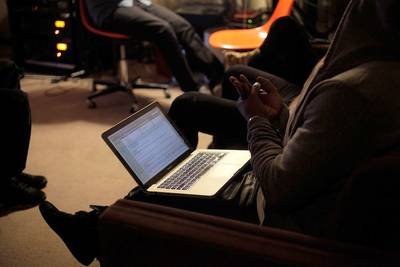 8 / 14
Mac-ing - Kanye busy at work on his computer. (Photo: Courtesy of Life + Times)
Photo By
Photo: Courtesy of Life + Times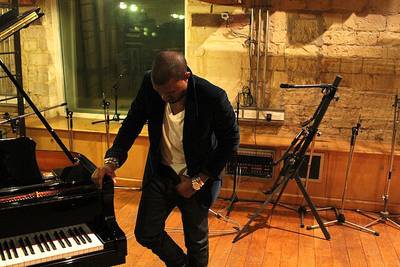 9 / 14
Get 'Ye Mind Right - Kanye West is in deep thought during a studio session. (Photo: Courtesy of Life + Times)
Photo By
Photo: Courtesy of Life + Times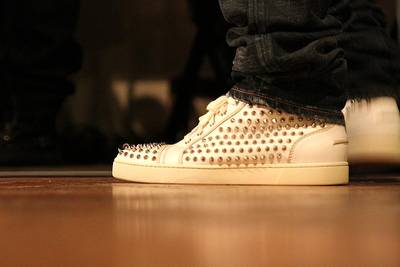 10 / 14
Shoe Game Proper - Yeezy showing off his Louboutins. (Photo: Courtesy of Life + Times)
Photo By
Photo: Courtesy of Life + Times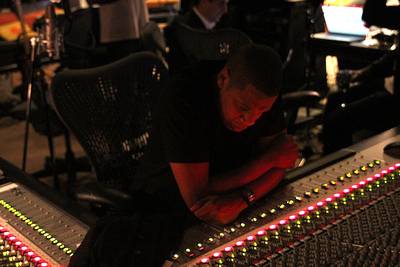 11 / 14
All of the Lights - Jay working hard on the album. (Photo: Courtesy of Life + Times)
Photo By
Photo: Courtesy of Life + Times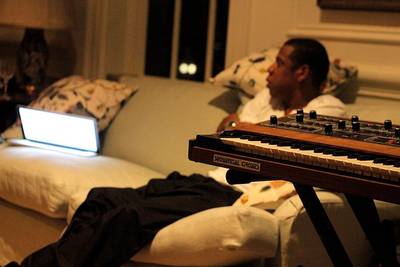 12 / 14
Loungin' Son! - Jay-Z kicking back. (Photo: Courtesy of Life + Times)
Photo By
Photo: Courtesy of Life + Times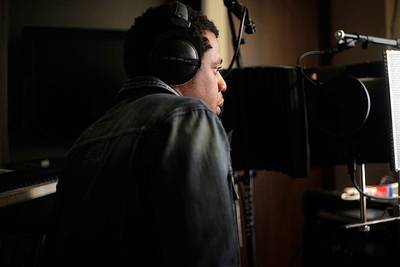 13 / 14
In the Booth - Jay-Z lays down a track.(Photo: Courtesy of Life + Times)
Photo By
Photo: Courtesy of Life + Times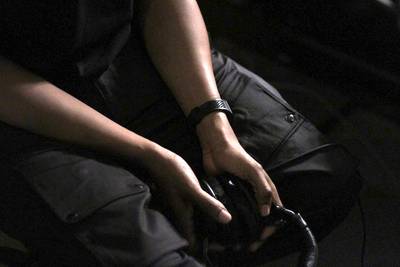 14 / 14
In Good Hands - Jay-Z listens to tracks on the album. (Photo: Courtesy of Life + Times)
Photo By
Photo: Courtesy of Life + Times