Super Bowl LVI: The Blackest Halftime Show Performances Over the Years
Here's a look back at some of the greatest show-stopping moments from past Super Bowls.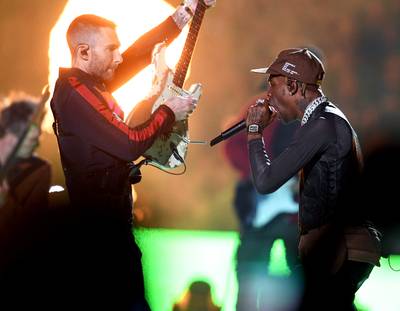 1 / 10
Travis Scott performs during the Pepsi Super Bowl LIII Halftime Show at Mercedes-Benz Stadium on February 3, 2019, in Atlanta, Georgia.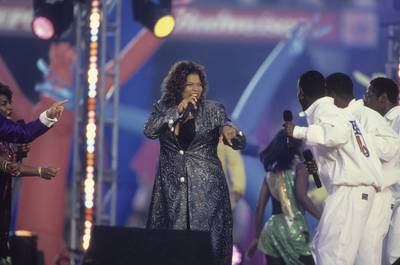 2 / 10
Queen Latifah performs at Halftime of the game between the Green Bay Packers and the Denver Broncos at Super Bowl 32 at Qualcomm Stadium on January 25, 1998.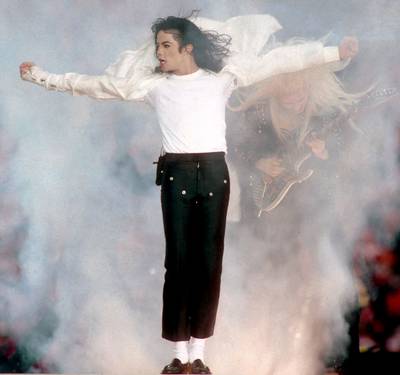 3 / 10
Michael Jackson performs during halftime of a 52-17 Dallas Cowboys win over the Buffalo Bills in Super Bowl XXVII on January 31, 1993, at the Rose Bowl in Pasadena California.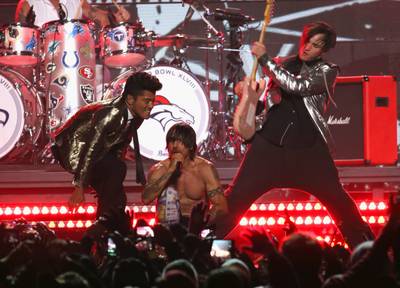 4 / 10
Bruno Mars, Anthony Kiedis, and Josh Klinghoffer perform during the Pepsi Super Bowl XLVIII Halftime Show at MetLife Stadium on February 2, 2014, in East Rutherford, New Jersey.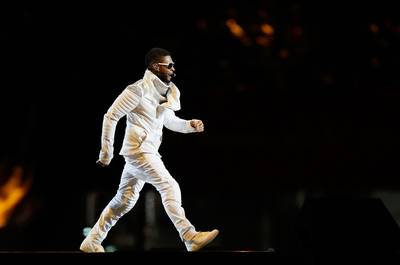 5 / 10
Usher performs with the Black Eyed Peas perform during the Bridgestone Super Bowl XLV Halftime Show at Cowboys Stadium on February 6, 2011, in Arlington, Texas.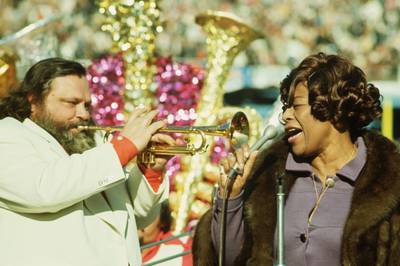 6 / 10
Ella Fitzgerald sings while Al Hirt plays the trumpet during the half-time show at the Superbowl.
7 / 10
Prince knew that the horrid weather would only add to the drama of his show, which he packed with surprise covers like "We Will Rock You," "All Along the Watchtower" and "Best of You" by the Foo Fighters.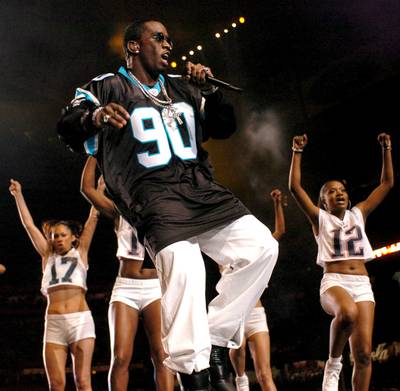 8 / 10
Sean "Love" Combs during The AOL TopSpeed Super Bowl XXXVIII Halftime Show at Reliant Stadium in Houston, Texas.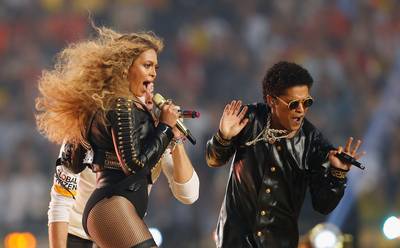 9 / 10
Beyoncé and Bruno Mars perform during the Pepsi Super Bowl 50 Halftime Show at Levi's Stadium on February 7, 2016, in Santa Clara, California.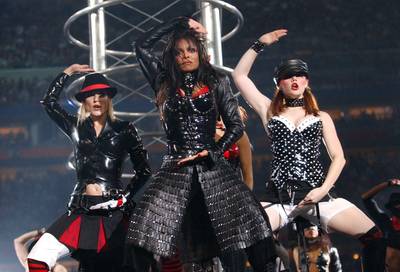 10 / 10
Singer Janet Jackson performs during the halftime show at Super Bowl XXXVIII between the New England Patriots and the Carolina Panthers at Reliant Stadium on February 1, 2004, in Houston, Texas.