Silent Treatment: When Teammates Don't Speak
Mark McGwire says he wants nothing to do with Jose Canseco.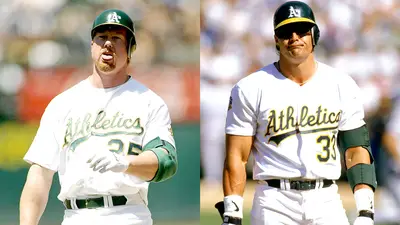 1 / 10
Mark McGwire and Jose Canseco - Jose Canseco accused Mark McGwire of using performance-enhancing drugs in his infamous 2005 book, Juiced: Wild Times, Rampant 'Roids, Smash Hits & How Baseball Got Big. Since then, Canseco has tried to apologize to his former Oakland Athletics "Bash Brother," but Big Mac isn't interested. "It's too late. I don't care to ever speak to him again," McGwire told ESPNLosAngeles.com on Wednesday. "What he did was wrong. I can care less what he does." Like Canseco and McGwire, a falling out among teammates in sports is commonplace. Take a look at a few other examples.(Photos from Left: Otto Greule  /Allsport, Otto Greule Jr/Getty Images)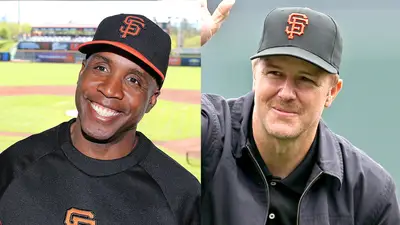 2 / 10
Barry Bonds and Jeff Kent - These two former San Francisco Giants didn't like each other one bit. An already icy relationship hit a fever pitch during a 2002 game when Barry Bonds and Jeff Kent screamed and yelled at each other and had to be separated after Bonds shoved Kent. No surprise that these two aren't on speaking terms, despite each being great hitters.(Photos from Left: Christian Petersen/Getty Images, Brad Mangin/MLB Photos via Getty Images)
3 / 10
Derek Jeter and Alex Rodriguez - There was a point in time when Derek Jeter and Alex Rodriguez were good friends. But that friendship quickly went south when A-Rod told Esquire magazine that Jeter "has never had to lead." That obviously rubbed Jeter the wrong way. Still, the New York Yankees teammates seemingly kept it at least cordial with each other. But when A-Rod wrapped himself up in performance-enhancing drug scandals, resulting in a 2014 full-season suspension, Jeter seemingly washed his hands of anything to do with Rodriguez. "For us, we don't have to deal with it," Jeter told the New York Post about A-Rod following the suspension. "It's over and done with." Something tells us that these two won't be exchanging pleasantries anytime soon.(Photos from Left: Nick Laham/Getty Images, Kathy Willens/AP Photo)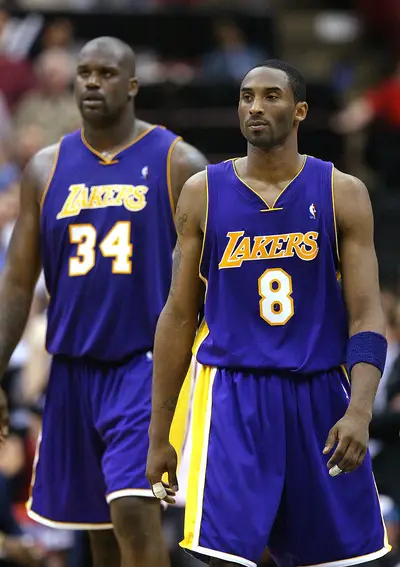 4 / 10
Shaquille O'Neal and Kobe Bryant - Yes, we saw Shaquille O'Neal and Kobe Bryant squash their beef — at the suggestion of Hall of Famer Bill Russell — on Martin Luther King Day back in 2006. But after all that went down between the Los Angeles Lakers teammates, from Bryant allegedly forcing O'Neal out of town to Shaq threatening Kobe, we think it's safe to say that these two prefer to appreciate each other from a distance. Probably no Christmas card exchanges either. (Photo: Jed Jacobsohn/Getty Images)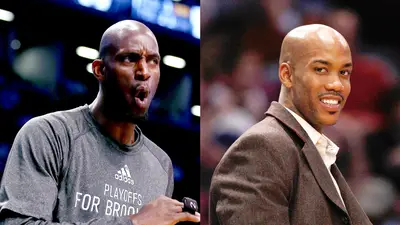 5 / 10
Kevin Garnett and Stephon Marbury - Kevin Garnett entered the NBA in 1995 and Stephon Marbury followed in 1996. As teammates for the Minnesota Timberwolves, they quickly formed a bond. But what started out so well, ended so bad between the two stars. Hearing rumors that Marbury didn't want to play second fiddle to KG, the point guard forced a trade to the then-New Jersey Nets to be closer to home. He was then traded again, this time to the Phoenix Suns. While in Phoenix, Marbury commented that rookie teammate Amar'e Stoudemire was much better than KG at a similar age. Garnett responded by saying that Marbury obsesses about him like a girl. The former dynamic duo continued to drift apart through the years to the point today that Marbury balls in China and KG is still holding it down as a veteran in the NBA. These two might wish each other well, but are cool with the silent treatmen...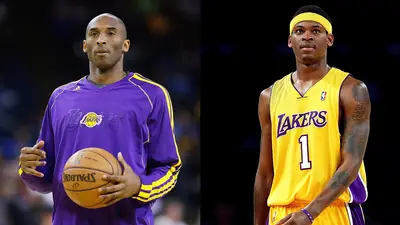 6 / 10
Kobe Bryant and Smush Parker - As a guest on ESPN's Highly Questionable show last month, former Los Angeles Lakers guard Smush Parker revealed that he tried to engage Kobe Bryant one day at practice only to have a rude awakening. "He told me one day at practice — I tried to talk to him outside of basketball about football," Parker recalled. And he looked at me in practice and was dead serious and said, 'You can't talk to me. You need more accolades under your belt before you come talk to me.'" Current Laker Nick Young got bit by the "Black Mamba," too, as Bryant reportedly told him, "I don't talk to players on teams that are 20 games under .500," referring to Young playing on a losing Lakers team. Now, while Young may have the upbeat personality to shrug this off, Parker clearly didn't. We think he's OK never hearing from Brya...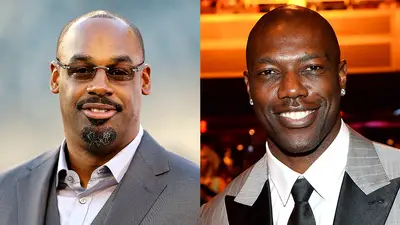 7 / 10
Donovan McNabb and Terrell Owens - How's this for the silent treatment among teammates? When playing on the Philadelphia Eagles together, Terrell Owens says quarterback Donovan McNabb reportedly once turned to him in a huddle and told him to "Shut the f--- up!" We'd bet that these two keep that silent treatment going today as well.(Photos from Left: Elsa/Getty Images, Ethan Miller/Getty Images)
8 / 10
Jonathan Martin and Richie Incognito - When the Miami Dolphins bullying scandal between teammates Richie Incognito (the aggressor) and Jonathan Martin (the victim) made mainstream news, Incognito reached out to Martin to apologize and start their friendship anew. Martin wanted no part.(Photos: Joel Auerbach/Getty Images)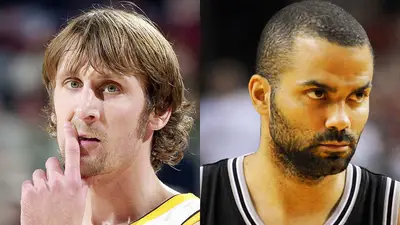 9 / 10
Brent Barry and Tony Parker - Even though there were denials, multiple reports surfaced saying Tony Parker was having an affair with the wife of then-San Antonio Spurs teammate Brent Barry. It resulted in the demise of two marriages — Parker's marriage to actress Eva Longoria and Barry's to Erin Barry in 2010. Their fists might be the only things talking if these two cross paths.(Photos from Left: Otto Greule Jr/Getty Images, Steve Dykes/Getty Images)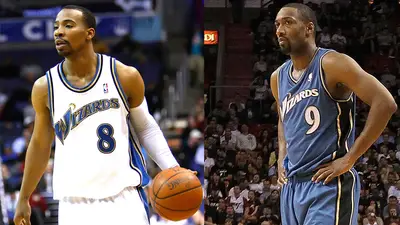 10 / 10
Gilbert Arenas and Javaris Crittenton - Washington Wizards teammates Gilbert Arenas and Javaris Crittenton pulled pistols on each other inside the locker room during an alleged joke gone horribly wrong in 2010. The incident led to a suspension of both players for the entire season. Arenas eventually found his way out of the NBA, while Crittenton only got himself in more trouble on murder and drug charges. These two shouldn't ever talk.(Photos from left: Harry E. Walker/MCT /Landov, Mike Ehrmann/Getty Images)