Chris Brown & Karrueche: Timeline to a Break-Up
The history of the bitter split.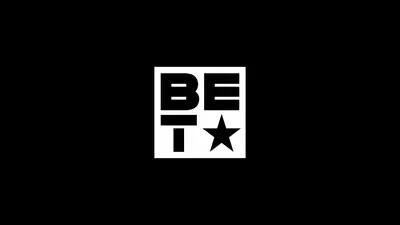 1 / 18
Chris Brown & Karrueche: Timeline to a Break-Up - Breezy, Rih Rih, Karrueche, oh my! Everyone's favorite (or least favorite) love triangle may be no more. Yesterday, after days of rumors and paparazzi pics seemed to hint that Chris Brown was creeping with ex-girl Rihanna, Brown released a statement saying he had split up with his girlfriend of more than a year, model Karreuche Tran, over his "friendship" with Rih Rih. But this didn't happen overnight. In fact, with inflammatory tweets and now even a film short, the story's still developing so quickly that it's hard to keep up. But no worries, BET.com's got you. Here, we break down the history of Tran and Brown's bitter split, rumor by rumor, tweet by tweet, creep by creep.  —Alex Gale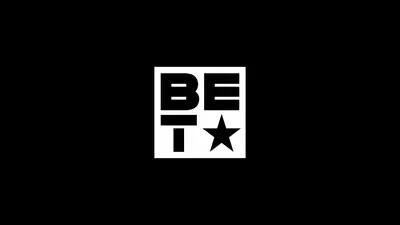 2 / 18
And So It Begins... - Like so many things nowadays, rumors of Rihanna and Chris Brown rekindling their romance started on Twitter, where Chris wished his ex a happy birthday in February. It was the first public contact the pair had had since Brown was sentenced to six months of community service and five years of probation for assault after the pair's infamous Grammy night fight in 2009. (Photo: Twitter)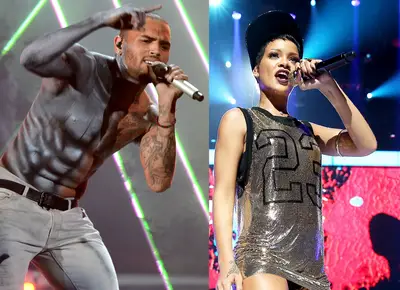 3 / 18
Breezy and Rih Rih Remix the Rumors - The very next day, the pair appeared on suggestive remixes of each other's songs. Check out Chris Brown's lyrics on Rihanna's "Birthday Cake" remix: "Been a long time / I've been missing your body / Let me turn the lights down / When the window go down, it's a private party." Rihanna, meanwhile, sings "I love you, baby" on the remix to Breezy's "Turn Up the Music." (Photos from left: Michael Buckner/Getty Images, Christopher Polk/Getty Images)
Photo By
Photos from left: Michael Buckner/Getty Images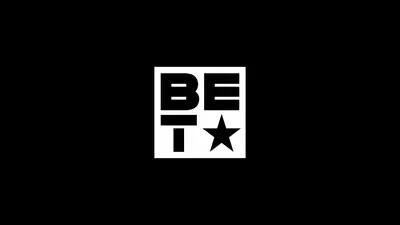 4 / 18
Rihanna Sneak-Disses Karrueche on Twitter - Rihanna stirred the rumor mill even further when she tweeted this pic, of rice cakes "wearing" sunglasses and hoop earrings, with the caption "I'ma make you my b---h," a lyric from "Birthday Cake" (which also contains the line "sweeter than a rice cake"). Tran is half-Vietnamese, and some speculated that Rihanna's tweet was an underhanded racist dig. (Photo: Twitter)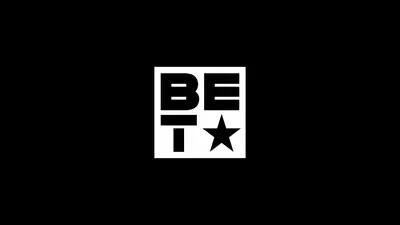 5 / 18
Karrueche Strikes Back? - Rihanna's suggestive tweet seemingly sparked a subliminal Twitter war between her and Tran. The latter wrote the following Nicki Minaj lyrics on her Facebook page: "I win you loose!!! [sic] *nicki voice* I mean I got him, you got pictures of him." And Rihanna later tweeted a rhyme from Minaj's rival, Lil Kim, that possibly alluded to Tran's model career: "I'm a leader, yall on some followin s--t, comin in dis game on some modeling s--t!"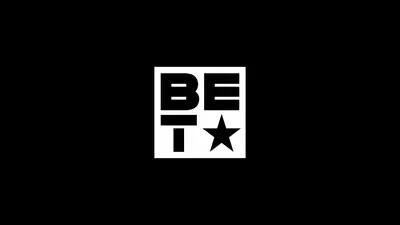 6 / 18
Chris Brown and Drake Brawl - In June, Chris Brown and Drake, who's also been linked to Rihanna in the past, clashed in a Manhattan nightclub. Tabloid reports suggested the fight was over Rih Rih. (Photos from left: Hall/Pena, PacificCoastNews.com, Twitter, PacificCoastNews.com)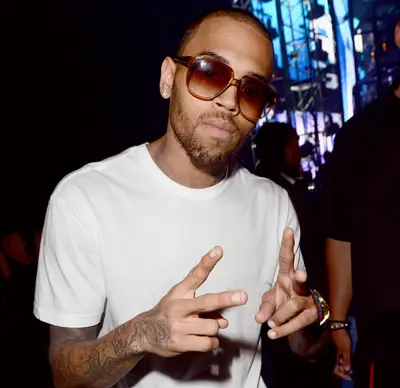 7 / 18
Chris Drops Not-So-Subtle Freestyle - After Kanye West revealed his then-secret love for Kim Kardashian on "Way Too Cold," Chris Brown leaked his own freestyle over the beat in May, and he seemed to be in confessional mode as well, rapping, "Don't f--k with my old b---h it's like a bad fur / Every industry n---a done had her." Not too long after he posted the link to the song, Rihanna unfollowed him on Twitter and wrote, "Aw, poor dat #neaux1currrrr."(Photo: Jason Merritt/Getty Images For BET)
Photo By
Photo: Jason Merritt/Getty Images For BET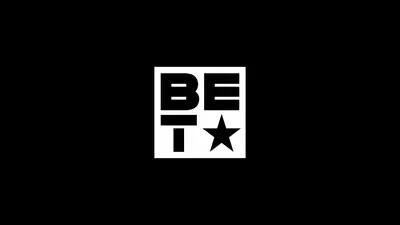 8 / 18
Brown Tweets Rihanna After Family Tragedy - In July, after Rihanna's beloved grandmother, Ciara "Dolly" Brathwaite, passed away, Chris Brown expressed his condolences online, tweeting, "Praying for family and the lost loved one. She was like my grandmother. Love you GRAN GRAN DOLLY! RIP." Breezy's mother, Joyce Hawkins, also sent Rihanna her sympathies via Twitter. (Photos from left: FameFlynet, WENN.com)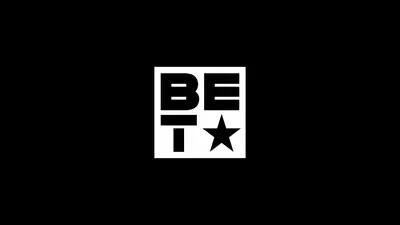 9 / 18
Rihanna's Bombshell Oprah Interview - In August, amid rumors that Rihanna and Chris Brown had been having secret hook-ups  — in the South of France, at New York hotels — Rih Rih sat down for a candid interview with Oprah, who of course asked about her relationship with her ex. "I still love him," Rihanna said, but insisted it was just platonic. "We're very, very close friends. We built a trust again and that's it. We love each other and we probably always will."   (Photo: Courtesy of OWN)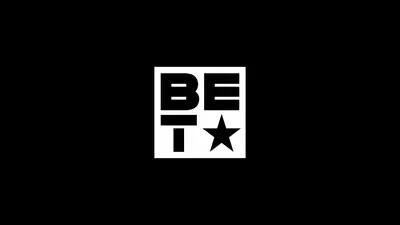 10 / 18
Karrueche Responds - Right after the Oprah interview emerged, Tran tweeted the following: "If you don't have trust, you don't have anything." The plot thickens... (Photo: Twitter)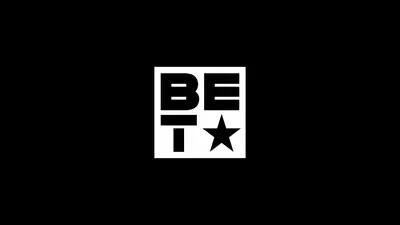 11 / 18
Rihanna Goes Public (Sort Of) - In late September, before Chris Brown went to court for a probation proression hearing — where he failed a drug test — Rihanna affectionately tweeted her support.  (Photo: Twitter)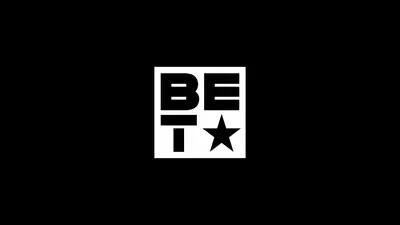 12 / 18
Rihanna Kisses Chris at the VMAs - During a commercial break at the VMAs last month, Rihanna walked over to Chris Brown and gave him a brief, friendly kiss, sending the blogosphere into overdrive. (Photo: MTV)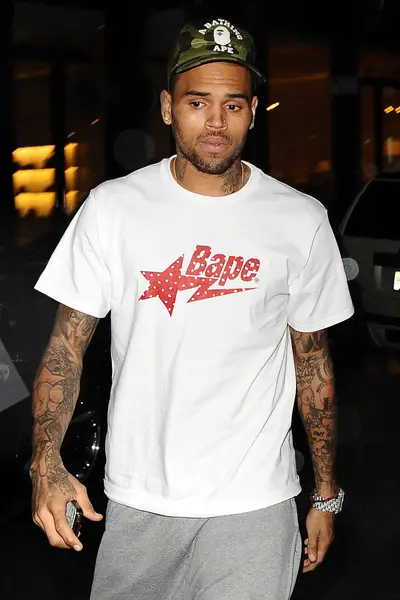 13 / 18
Chris Caught Creeping? - Meanwhile, Chris Brown was seen leaving Rihanna's Manhattan hotel twice this week.  (Photo: Hall/Pena, PacificCoastNews.com)
Photo By
Hall/Pena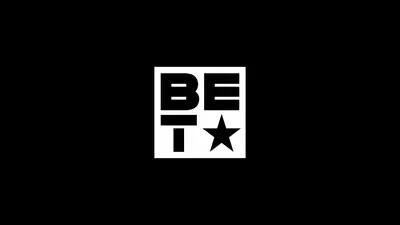 14 / 18
Rihanna and Chris Party in NYC - Earlier this week, Rihanna and Chris Brown were spotted partying in a club, where some witnesses claim they kissed, and others said they disappeared to the bathroom for 20 minutes. (Photo: huffingtonpost.com)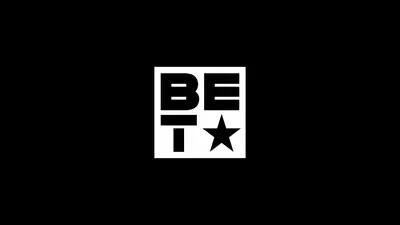 15 / 18
Rihanna and Chris Hang With Hov - On Tuesday, October 3, Rihanna and Chris Brown were seen hanging out at Jay-Z's Barclays Center show in Brooklyn. (Photo: elliot wilson/twitter)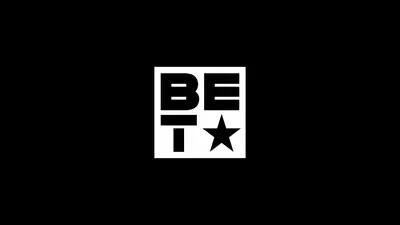 16 / 18
Karrueche Drops Twitter Hint - At the same time, while Rihanna and Chris Brown were getting chummy in Brooklyn, Karrueche was hinting at what the world already saw coming (see above). She later wrote, "Bye baby." (Photo: Twitter)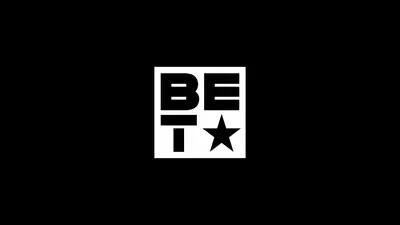 17 / 18
Chris Makes It Official - On Thursday, October 4, Chris Brown finally dropped the bomb. "I love Karrueche very much but I don't want to see her hurt over my friendship with Rihanna," he said in a statement. (Photos from left: Christopher Polk/Getty Images, Theo Wargo/Getty Images,Hall/Pena, PacificCoastNews.com)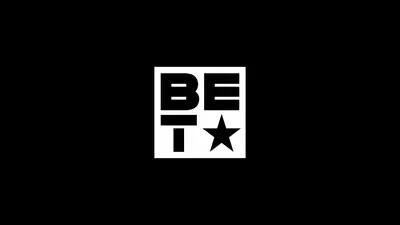 18 / 18
Chris Tells All — to Everyone - Chris Brown wasn't done spilling the beans though, despite Rihanna's tweet "It's nobody bidness ... but mine and my baby." On Friday, October 5, he released a bizarre, extremely candid film short in which he explained that he was in love with Karrueche and Rihanna. We don't know if this is TMI or a publicity stunt, but we do know that it's a hot mess — which is probably why we can't stop watching.  (Photo: globalgrind.com)