How to Prepare for a Hurricane
Here are a few steps to take before Joaquin.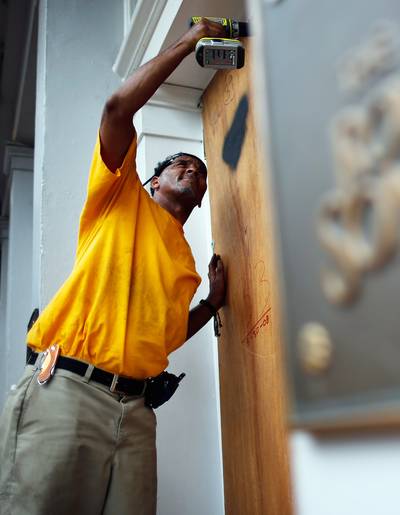 1 / 10
Be Prepared for Hurricane Joaquin - Hurricane Joaquin is upon the Caribbean. On Oct. 1, forecasters say its turned into an "extremely dangerous" Category 4 storm. The National Hurricane Center in Miami said that the storm is expected to strengthen in the next 24 hours. A hurricane watch is in effect for the Bahamas and other nearby islands. Heavy rains have already started to flood the streets in cities in South Carolina and are expected to hit areas of North Carolina, Virginia, Maryland, Delaware and New Jersey. In case you haven't already, here are some tips from the Associated Press to prepare.Bring inside any flower pots, garden furniture, trash cans or other items that can get picked up by heavy winds and tossed around. Anchor or remove gas grills and turn off propane tanks. Close shutters or consider boarding up windows with plywood. Clear clogged rain gutters and ...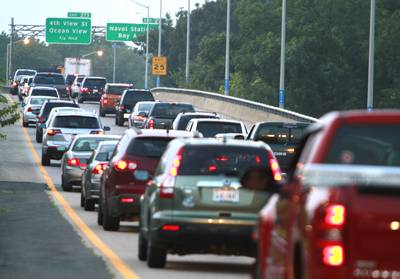 2 / 10
Create an Evacuation Plan - Fill your car's gas tank. If you must evacuate, you don't want to have to stop to refill. Have a location for family members to meet and make sure everyone in the family knows your plans.In addition, pack up at least one change of clothes and footwear for each family member. Rain gear, blankets or sleeping bags may also come in handy.  (Photo: AP Photo/Steve Helber)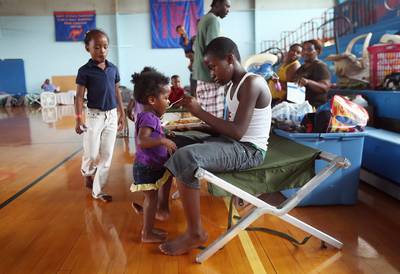 3 / 10
Know Where to Seek Help - Find out where a local shelter will be set up in case you need to seek assistance. Identify a family member or friend who can provide a place to stay if you must evacuate. Map out several routes to both locations, in case damage prevents use of the obvious path. Note, most emergency shelters will not allow pets, so keep your family's animals in mind as you make plans. (Photo: John Moore/Getty Images)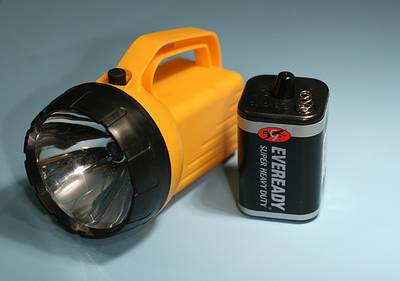 4 / 10
Test Disaster Supplies - Test several flashlights and replace batteries as needed. Check also that you have a working battery-operated radio.(Photo: homedepot.com)
Photo By
Photo: homedepot.com
5 / 10
Have Cash in Hand - Get some extra cash from your bank, because ATMs and credit card networks may not work if there is a power outage. Make sure several family members have cash and at least one credit card, in case you get separated.(Photo: Justin Sullivan/Getty Images)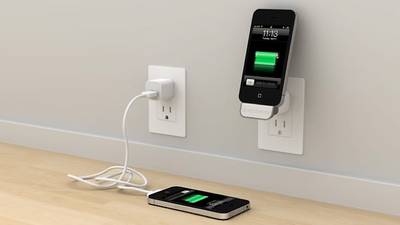 6 / 10
Charge Your Gadgets - Fully charge cellphones, smartphones, laptops and entertainment devices for the kids. Check to see if your insurance company has a smartphone app with contact information or basic claim instructions, or your local government has an app with disaster prep tips, or a way to sign up for text alerts. And make sure you know where your car chargers are, since they may be the only way to recharge for some time.(Photo: apple.com)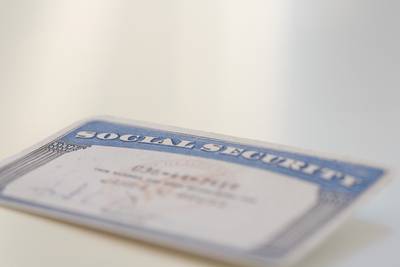 7 / 10
Gather Essential Documents - Pull together important papers like homeowners or renters insurance policies, your house deed, birth certificates, immigration papers and Social Security cards, along with a list of bank account and credit card account numbers. Include phone numbers for your bank, insurance company and mortgage and car loan lender. You can email some of this information to yourself as a backup, but because cellphone and Internet service could be down for an extended period, have hard copies as well. Seal it all in a plastic bag to keep the packet waterproof. (Photo: GettyImages)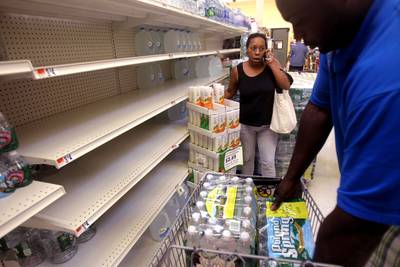 8 / 10
Buy Bottled Water - Have a three-day supply of water for each family member — at least one gallon of water per person, per day. For sanitary reasons, commercially bottled water is best. Check out the FEMA website for instructions on preparing your own containers. http://www.fema.gov/plan/prepare/water.shtm (Photo: AP Photo/Seth Wenig)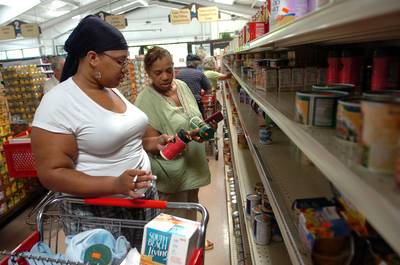 9 / 10
Hit the Grocery Store - Hit the grocery store. Stock up a supply of non-perishable food to last at least three days. Make sure you have infant formula and any other special items your family members might need, and don't forget pet food. (Photo: Philadelphia Inquirer/MCT /Landov)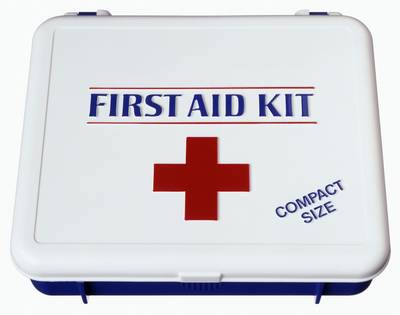 10 / 10
Collect Medical Supplies - Gather any medications your family requires, along with toiletries and a first-aid kit to treat minor injuries and illnesses. A list of prescriptions for each family member and doctors' contact information may also be handy. Include a few rolls of toilet paper, some anti-bacterial gel and a container of moist towelettes.(Photo: GettyImages)