BET Wire: Univision Host Compares Michelle Obama to Apes
Value your job? Don't mock the first lady.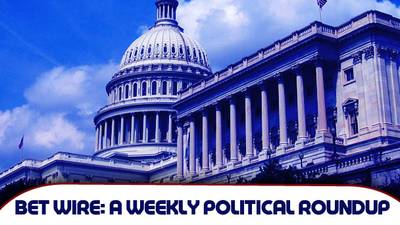 1 / 11
In Case You Missed It - Making fun of First Lady Michelle Obama can cost you your job; President Obama reads mean tweets; Rudy Giuliani thinks Darren Wilson is a hero; the Justice Department report on Ferguson is bogus; and more.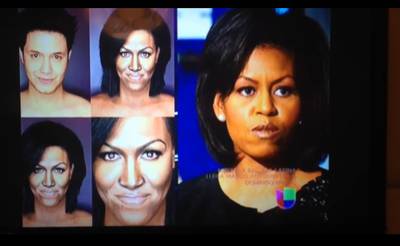 2 / 11
They Never Learn - Rodner Figueroa, the Emmy Award-winning Univision host, has joined the ranks of the unemployed after making an unfavorable remark about First Lady Michelle Obama. During a segment in which make-up artist Paolo Ballesteros transformed himself into different female celebrities, including the first lady, Figueroa said, "Mind you, you know that Michelle Obama looks like she's part of the cast of Planet of the Apes, the film." The Spanish-language network acted swiftly, and said that Figueroa's remarks were "completely reprehensible and in no way reflect the values or opinions of Univision." (Photo: Huffington Post)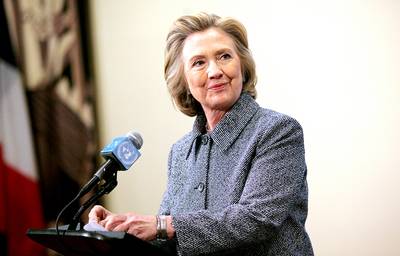 3 / 11
The Clinton Way - Hillary Clinton, under pressure from the media, potential rivals and others, finally addressed the issue of her use of a private email server instead of a government server during her time as Secretary of State. She also revealed that of the 62,320 emails she'd sent and received, she turned over 30,490 to State for the public record and deleted 31,830 messages. On the surface it may not seem like a big deal, but it highlights, once again, the Clintons' tendency to make up their own rules.  (Photo: Yana Paskova/Getty Images)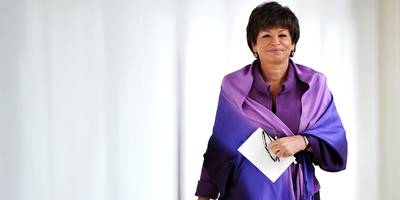 4 / 11
Just Fine Where She Is - Serving a president for two whole terms is rare. People either burn out or decide to leave to make big bucks in the private sector. Senior adviser Valerie Jarrett, however, plans to stick it out through the end. "Oh, my goodness, I intend to stay until the lights go off," Jarrett told the New York Times Magazine. "Why would I miss a single second of this?"  (Photo: Mandel Ngan/AFP/Getty Images)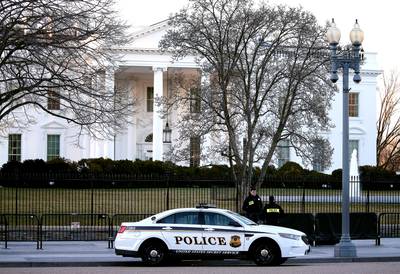 5 / 11
Crash - The Secret Service is in trouble again. This time instead of an intruder with mental health issues breaching security at the White House, the culprits are two agents who work for the protective services agency. After attending a colleague's retirement party, at which the pair were drinking, they returned to the White House in a government car they crashed into a barrier. "Add this on to the list of embarrassments," said Rep. Jason Chaffetz, chairman of the House Government Reform and Oversight Committee, which oversees the agency. (Photo: Mark Wilson/Getty Images)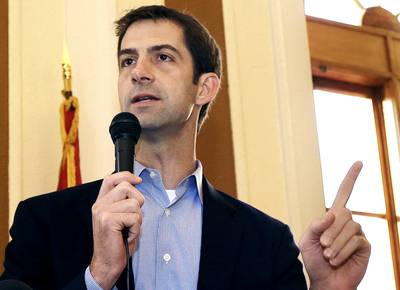 6 / 11
Dear Ayatollah - Led by freshman Sen. Tom Cotton (R-Arkansas), 47 GOP senators sent a letter to leaders of the Islamic Republic of Iran warning them against signing a deal on their nuclear program with the Obama administration, which they said could be overturned by Congress and the next president. The letter has stirred a backlash, charges of treason and regret from some of the signatories, including Sen. John McCain. In an interview on Fox, McCain acknowledged the appearance of trying to undermine the White House. Maybe that wasn't exactly the best way to get the message across, McCain said. (Photo: Danny Johnston, File/AP Photo)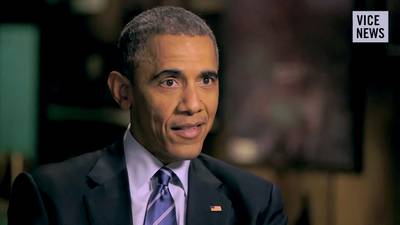 7 / 11
Oh, the Irony of It All - Obama, in an interview with Vice News, said he felt "embarrassed" for the senators who sent the letter to Iran's leaders. "For them to address a letter to the Ayatollah, who they claim is our mortal enemy," he said. "And their basic argument to them is, don't deal with our president because you can't trust him to follow through on an agreement, that's close to unprecedented." Vice President Biden also denounced the letter. "The decision to undercut our president and circumvent our constitutional system offends me as a matter of principle," he said in a statement. (Photo: Vice News via Youtube)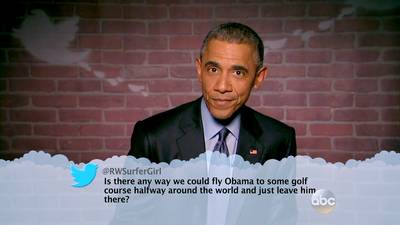 8 / 11
Barack Obama Live - Obama is nothing if not a good sport who doesn't mind laughing at himself. During a March 12 visit to the set of Jimmy Kimmel Live, the commander-in-chief poked fun at himself by reading some mean tweets and giving as good as he got. One tweet read, "Somebody send Obama some lifehacks on how to be a good president. haha. like, i bet that would help. Lol," to which he fired back, "You know, the 'lol' is redundant when you have the 'haha.'" (Photo: ABC)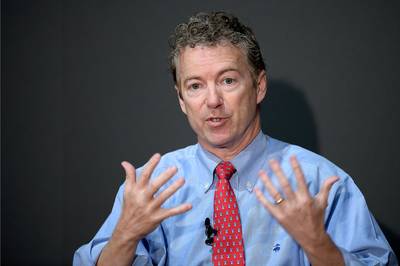 9 / 11
It Could Happen to You - Kentucky Sen. Rand Paul addressed students at Bowie State University, an HBCU located in Maryland, on March 13. The Republican lawmaker, who has teamed up with New Jersey Sen. Cory Booker on legislation to reform mandatory sentencing and civil forfeiture laws, warned that they tend to harm minorities, The Hill reports. There's a racial outcome to this," he said. "I don't think it's intentional, but it's real, and we should do something about it." (Photo: Mandel Ngan/AFP/Getty Images)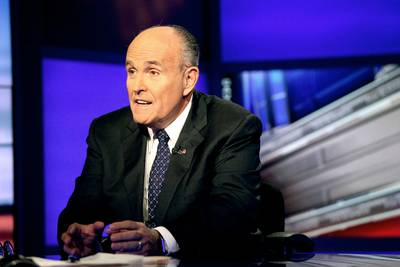 10 / 11
Rudy, Rudy, Rudy - In a March 12 interview on Fox News, former New York City mayor Rudy Giuliani came to the defense of former Ferguson police officer Darren Wilson, who withdrew from the force after shooting unarmed teenager Michael Brown. "What happened in Ferguson is that a man committed a robbery, attempted to assault a police officer, and the police officer — to save his life — shot him," Giuliani said. "The police officer did his duty. The officer should be commended for what he did." Citing the Justice Department's recent scathing report, he also said there's no evidence that racism exists in the Ferguson Police Department. (Photo: Rob Kim/Getty Images)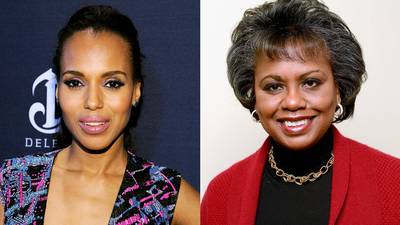 11 / 11
Scandal - Scandal star Kerry Washington is about to take on a real life scandal in a new role. She's signed on to play Anita Hill, an attorney who in 1991 accused Supreme Court justice nominee Clarence Thomas of sexual harassment. The movie, titled Confirmation, is an HBO production. (Photos from Left: Angela Weiss/Getty Images for FIJI Water, Larry Busacca/Getty Images)