Built To Last: Hollywood's Most Enduring Couples
These celebrity marriages were made in heaven.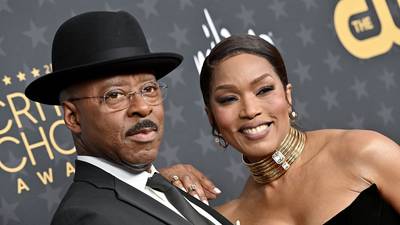 1 / 18
Angela Bassett is one of the most celebrated actress of all time and Courtney B. Vance is one of the most celebrated actors of all time. Together, they are a powerful representation of Black love. They tied the knot in 1997.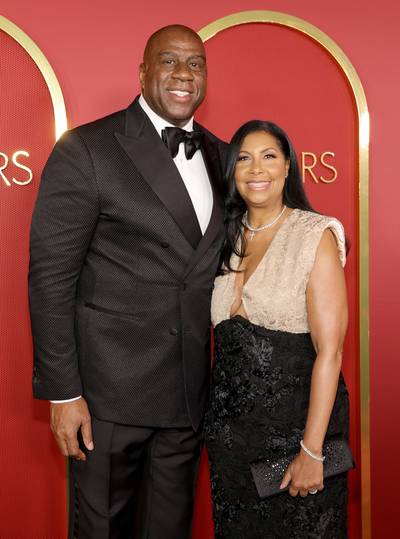 2 / 18
Magic and Cookie Johnson married in 1991 and have three children together. However, marriage isn't always easy. In a 2014 issue of "Ebony," Cookie said, "We had a period where we were about to separate. There was a point where I was home all the time; he was working. Sometimes you start growing apart a little because he's seeing new adventurous stuff. He's out in the world. He's growing. [But] I'm stagnant." Luckily, the pair managed to work through their issues. Johnson said that his willingness to change is what saved their relationship.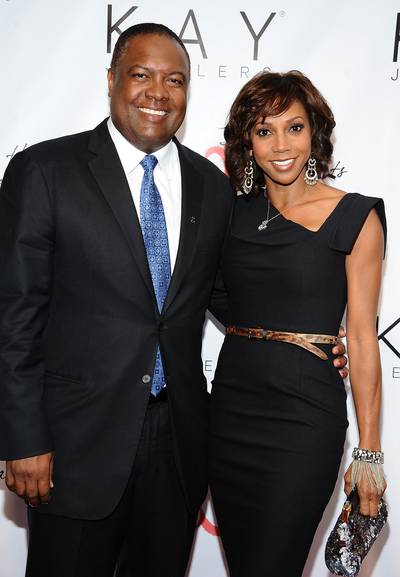 3 / 18
With her cheerleader looks and charm, it's no wonder Holly snagged the star quaterback. The couple got engaged in 1995, when Rodney popped the question during a very special episode of "Hangin' With Mr. Cooper, " and have been the picture of bliss ever since. (Photo: Angela Weiss/Getty Images)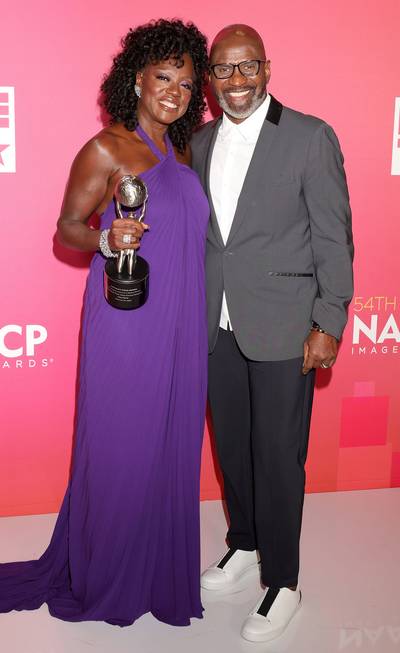 4 / 18
Viola Davis and Julius Tennon married in 2003 in an at-home ceremony. While talking to "Harper's Bazaar UK" in December 2022, the actress said, "I knew that I love my husband because he made my life easier. When I said, 'Julius, I want someone who's emotionally available.' He said, 'Well, I'm emotionally available.' I said, 'I know, but I just want someone who's gonna fight with me. Just love me, even with all my faults. He said, 'I love you with all your faults.' That's when you know you're in love."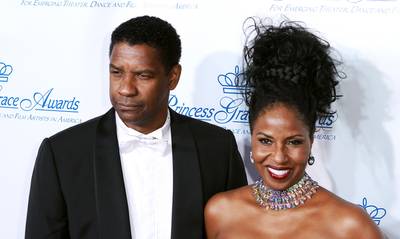 5 / 18
Denzel Washington and Pauletta Pearson-Washington have been married since 1983. The happy couple have four children together and remain one of Hollywood's most beloved couples. (Photo: Donna Ward/Getty Images)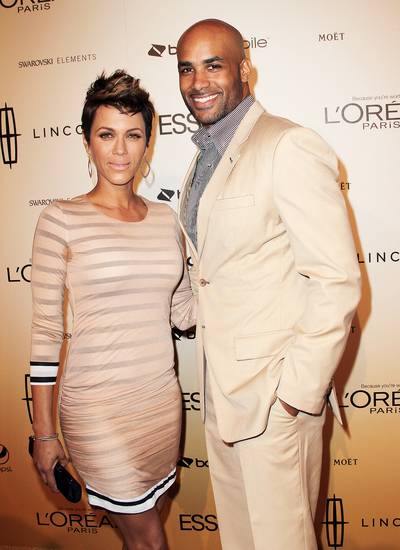 6 / 18
Married since 2005, Boris Kodjoe and Nicole Ari Parker have two children together and remain an inspiration for couple everywhere. In September 2022, Kodjoe told 'Essence' about the secret to their happy marriage, "I think that we are continuously evolving and getting to know each other even better. It's trial by error. It's putting effort in every single day, it's work, but I found my person." (Photo: Frederick M. Brown/Getty Images)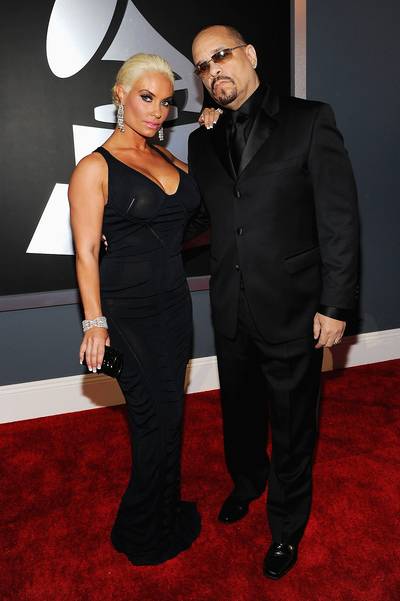 7 / 18
The improbable romance between a music industry baller and a video vixen turned into one of hip hop's sweetest love stories. Ice and Coco have been married since 2002. They done reality shows and talks shows together, and still remain a powerful couple. (Photo: Larry Busacca/Getty Images)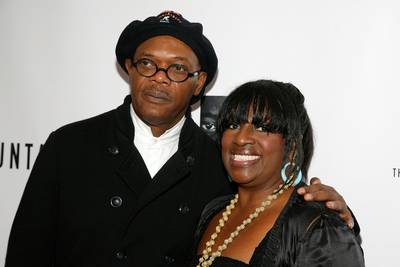 8 / 18
Angela Bassett is one of the most celebrated actress of all time and Courtney B. Vance is one of the most celebrated actors of all time. Together, they are a powerful representation of Black love. They tied the knot in 1997.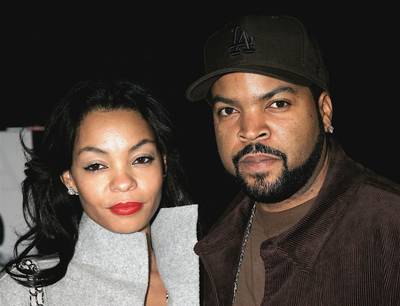 9 / 18
Ice Cube and Kimberly Jackson - Don't let the perpetual snarl fool you. These days, Ice Cube is more family man than SC thug. The rapper married his wife Kim in 1992, and together the couple have raised sons O'Shea Jr., Darrel (both aspiring rappers) and Shareef, along with daughter Kareema. (Photo: David Livingston/Getty Images)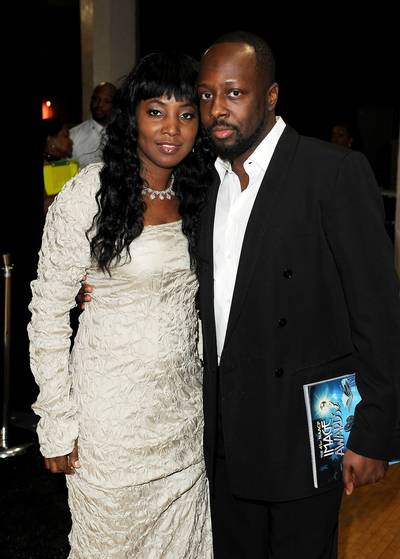 10 / 18
Every musician-producer-politician needs a strong (and patient) woman beside him, and Haiti's native son Clef hit the jackpot with Marie. They married in 2005 and renewed their vows in 2009. (Photo: Jason Merritt/Getty Images)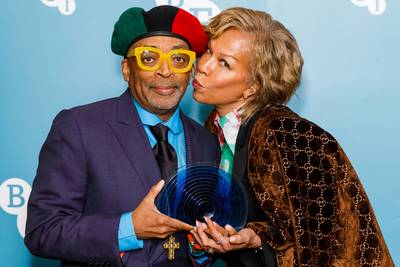 11 / 18
Spike Lee and Tonya Lee Lewis married in 1993 after meeting at a Congressional Black Caucus event. They have two children together and frequently work on powerful projects. Last year, Tonya Lee Lewis released "Aftershock," about the Black maternal health crisis.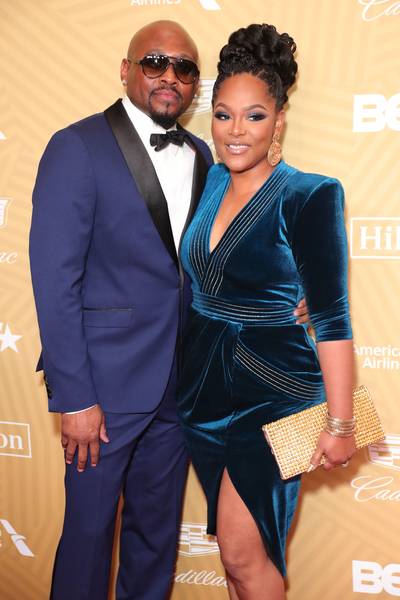 12 / 18
Omar Epps married his wife Keshia, a former singer in the 1990s R&B group Total, in 2006. They have a daughter K'marie, who was born in 2004, and their son Amir was born in 2007.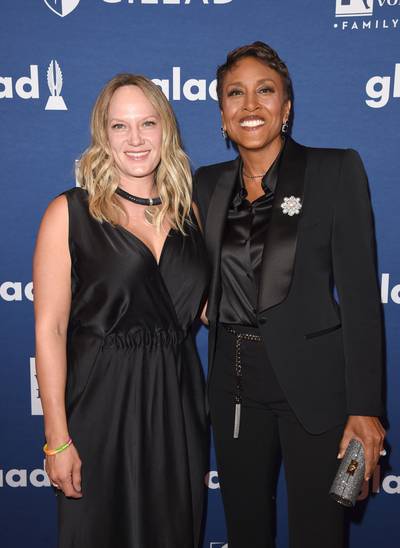 13 / 18
Robin Roberts and Amber Laign have been together since 2005, but Roberts revealed earlier this year that they are ready to walk down the aisle. "I'm saying 'yes' to marriage," Roberts happily shared on Good Morning America. "We're getting married this year." Roberts explained that they had previously "talked about" tying the knot, but decided to postpone after Laign was diagnosed with breast cancer in late 2021. Laign, who is the co-founder of Plant Juice Oils, completed radiation therapy in July 2022.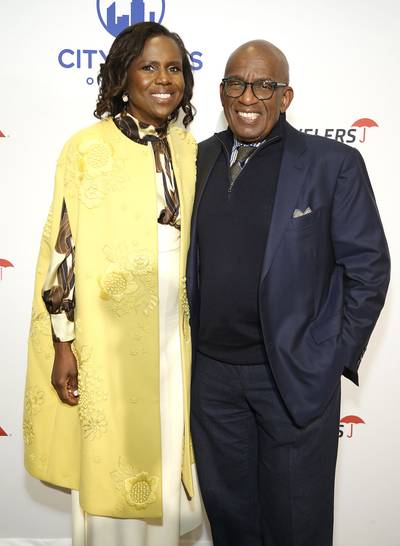 14 / 18
Al Roker and Deborah Roberts married in 1995 and they have been together through thick and thin. Earlier this month, Roker said during an interview with Page Six, about his recent health issues, he's "just so overwhelmed by the outpouring of love and prayers and, of course, my wife, Deborah. I wouldn't be alive without her."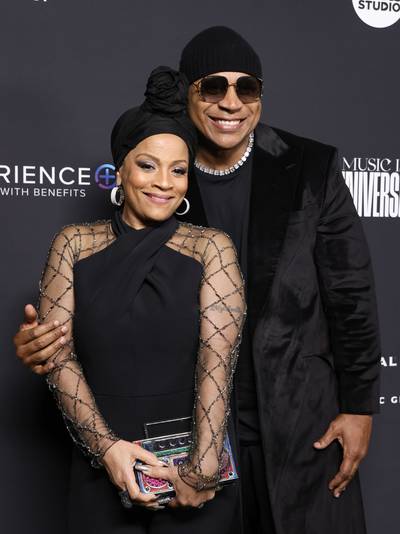 15 / 18
LL Cool J married his longtime girlfriend Simone Smith in 1995. The duo couple showed us how strong their love is as they weathered Simone's 2004 bone cancer diagnosis. In a 2013 interview with Oprah Winfrey, Simone said that the diagnosis strengthened their marriage. "You don't abandon someone in that fox hole," LL told Oprah. "You gotta be there in that foxhole with them," he said.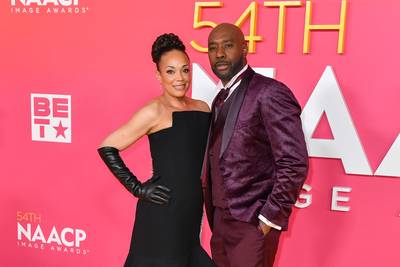 16 / 18
Morris Chestnut and  Pam Byse-Chestnut have been married since 1995. The key to their successful marriage? Chestnut once told Upscale magazine, "I let my wife be the woman. You know? I let her be the woman…And she, in turn, when it comes down to it, she lets me be the man." The couple share two children.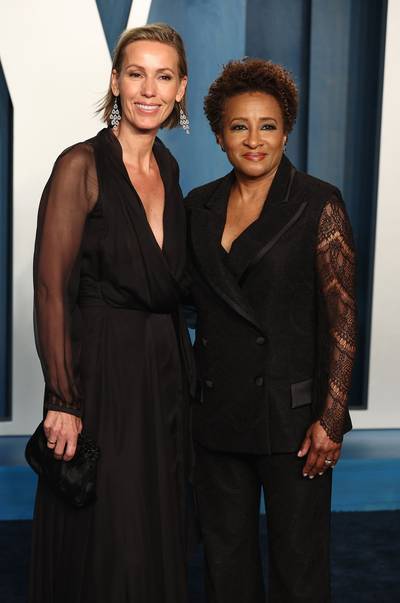 17 / 18
Wanda and Alex Sykes have been married since 2008, but they had been dating since 2006. In 2009, they became parents to fraternal twins Olivia and Luca.  In 2011, Wanda Sykes revealed she was diagnosed with Ductal Carnicoma In Situ. Though it is a "stage zero breast cancer," Sykes chose to have a bilateral mastectomy in order to reduce the chances of breast cancer. Her wife, Alex, was with her throughout the entire process, showing the enduring power of love.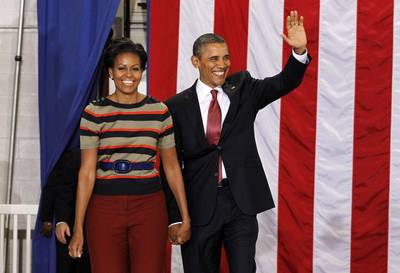 18 / 18
Not since JFK and Jackie O. has America been so in love with their First Family. But unlike their predecessors, Barack and Michelle seem to have a relationship built on mutual respect, faithfulness and fun. They married in 1992. (Photo: REUTERS/Jason Reed)