April Movie Preview
Captain America and Halle Berry light up the big screen.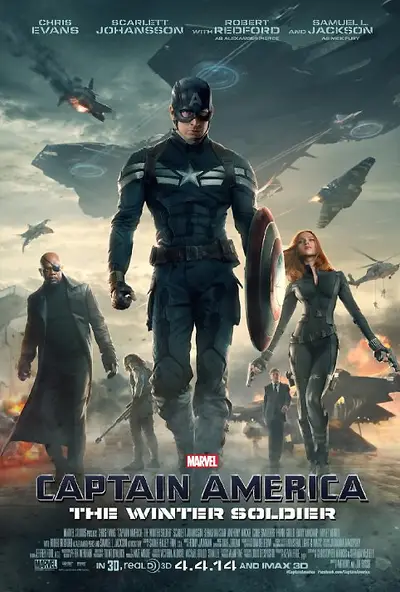 1 / 12
Captain America: The Winter Soldier: April 3 - Before his New York City rendezvous with The Avengers, this chapter finds Captain America (Chris Evans) trying to adjust to a modern world as he fights an old ally; a Soviet agent called the Winter Soldier. This time around he has the help of a new partner, the Falcon (Anthony Mackie), and Samuel L. Jackson reprises his role as Nick Fury. (Photo: Marvel Studios)
Photo By
Photo: Marvel Studios
2 / 12
Frankie and Alice: April 4 - Halle Berry returns to the indie genre in this highly anticipated flick. Berry plays Frankie Murdoch, a woman with multiple personalities including a hate-spewing racist. Halle received a Golden Globe nomination for her performance.   (Photo: Access Motion Pictures)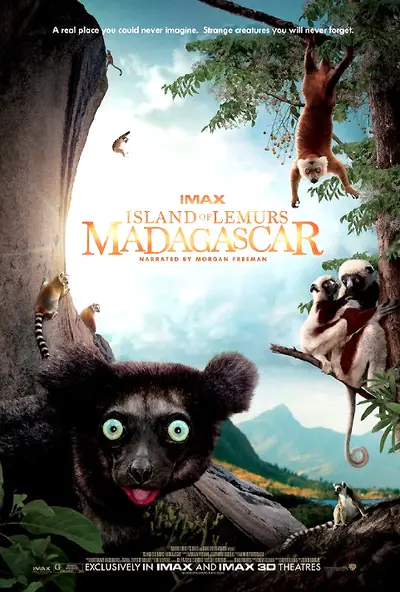 3 / 12
Island of Lemurs: Madagascar: April 4 - No one other than Morgan Freeman could provide narration for this fascinating documentary on nature's true explorers — lemurs. His soothing gravitas-filled baritone is a wonderful auditory guide to the island of Madagascar and its endangered species. They are a far cry from the hard clubbing animated alter egos made famous in the Madagascar film franchise. (Photo: Warner Bros.)
Photo By
Photo: Warner Bros.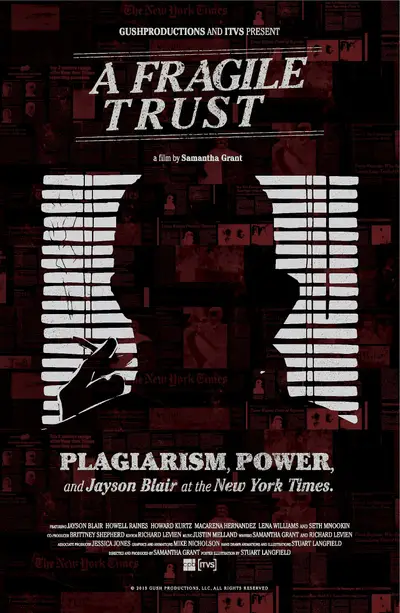 4 / 12
A Fragile Trust: Plagiarism, Power, and Jason Blair at the New York Times: April 11 - In 2003, the world-renowned New York Times became the center-storm of a scandal that rocked the entire journalism world. Their former star news reporter Jayson Blair was caught plagiarizing and fabricating details in several Times stories. Exclusive interviews with a former executive editor and Blair uncover the scandal, plus broader themes of ethics and responsibility in the media. (Photo: Gush Productions, LLC)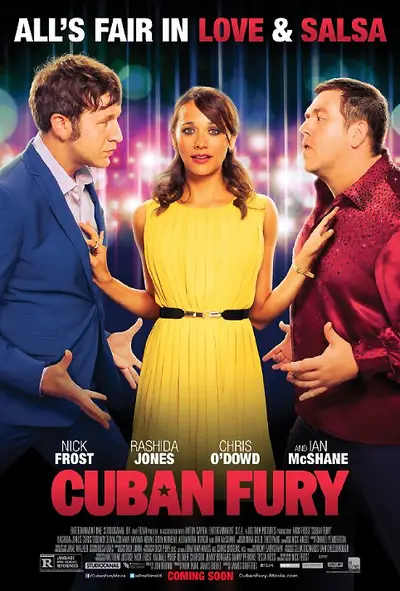 5 / 12
Cuban Fury: April 11 - Rashida Jones plays the American boss of a self-pitying, down-and-out former child salsa star (Nick Frost), who has lost his way. But thankfully Jones also has a passion for salsa and, with the help of his family and friends, she helps him unleash his inner dance beast.(Photo: Big Talk Productions)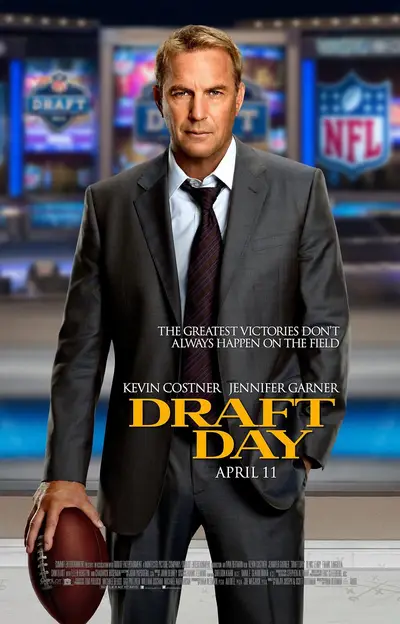 6 / 12
Draft Day: April 11 - Chadwick Boseman, Terry Crews and Sean Combs star along with Kevin Costner as he continues his movie comeback wave with Draft Day. It all takes place the day of the NFL Draft when a general manager (Costner) trades for the number-one pick. Amid major personal and professional sacrifices, he also helps a few hundred men attain their NFL dreams. (Photo: Summit Entertainment)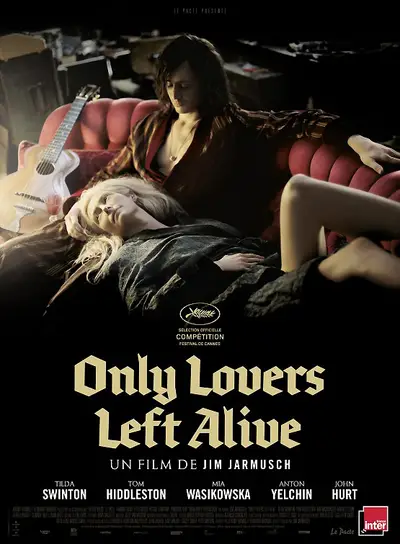 7 / 12
Only Lovers Left Alive: April 11 - Jeffrey Wright stars as Dr. Watson in this romantic desolation story of two vampires in love for centuries. But their age-old love is soon threatened by the woman's wild and uncontrollable younger sister. (Photo: Recorded Pictured Company)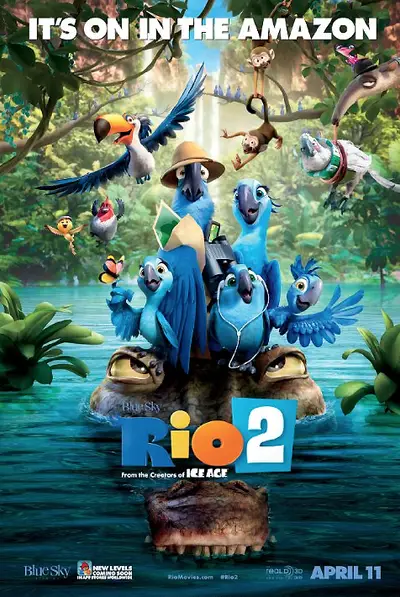 8 / 12
Rio 2: April 11 - Blu, Jewel and their three kids are back in Rio 2. In this adventure, Blu goes beak to beak with a vengeful bird and his own father-in-law. John Leguizamo, Jamie Foxx, will.i.am and Bruno Mars round out the film's all-star voice-actor cast. (Photo: Twentieth Century FOX)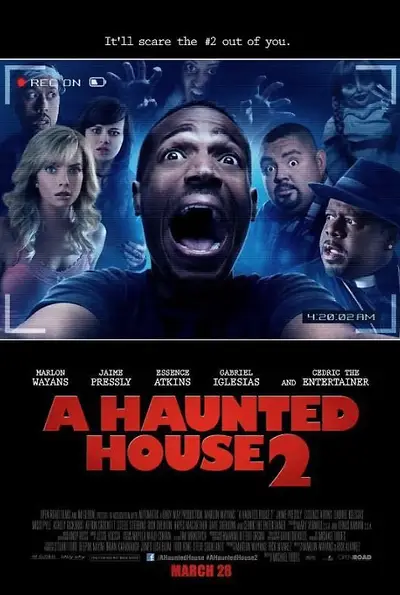 9 / 12
A Haunted House 2: April 18 - Marlon Wayans is back as Malcolm and he's on the run from more outrageous raunchy send ups of horror flicks in this follow up to the 2013 box-office hit. Cedric the Entertainer, Affion Crockett, Essence Atkins all return alongside newcomer Jaime Pressly, who plays Malcolm's new single-mom love interest. (Photo: Warner Bros.)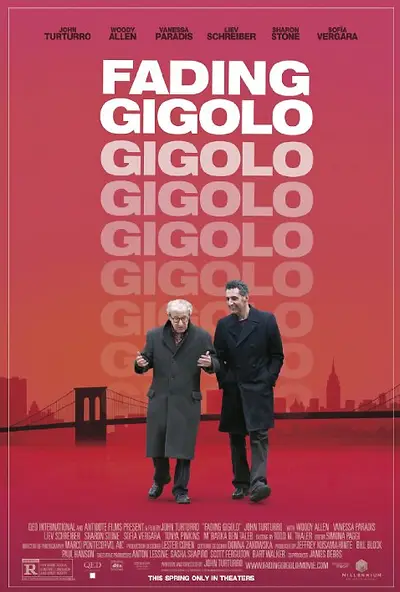 10 / 12
Fading Gigolo: April 18 - Jill Scott and Tonya Pinkins star in this comedy about a man (John Turturro) who becomes a professional Don Juan to make money to help his hurting-for-cash pal (Woody Allen), who acts as his manager. The pair then get hemmed up in plenty of love and money drama. (Photo: Antidote Films)
11 / 12
Transcendence: April 18 - Morgan Freeman stars alongside Johnny Depp, who plays Dr. Will Caster, a terminally ill scientist who downloads his mind into a computer. His controversial experiment allows him to become more powerful than humanly imaginable. (Photo: Alcon Entertainment)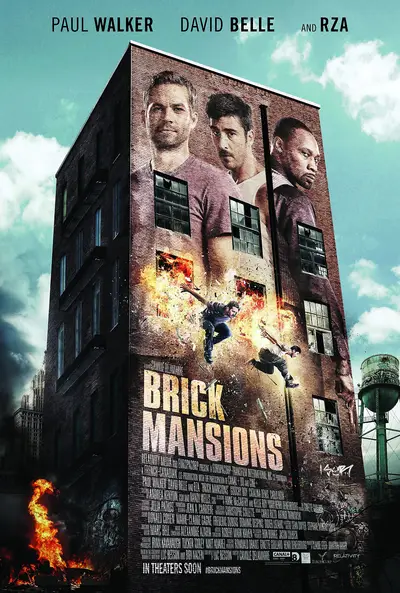 12 / 12
Brick Mansions: April 25 - RZA stars as Tremaine, a man who kills the father of an undercover cop (Paul Walker). In this dystopian, Detroit setting, brick mansions house the most infamous criminals and for the police who patrol this city, every day is a battle against corruption and a fight to live an honest life. (Photo: Brick Mansions Productions)