Black, Transgender and in Prison
Transgender people are targeted in and outside of jail.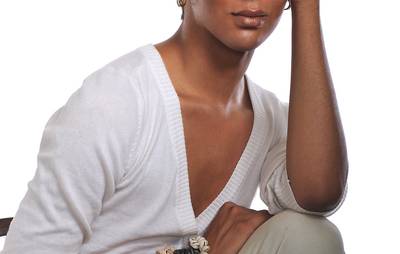 1 / 8
Free at Last - At least 26 percent of transgender people have experienced some type of physical assault because they identified as transgender. CeCe McDonald, a transgender woman, was released from prison on Jan. 13 after serving 19 months in Minnesota for fatally stabbing a man who attacked her during a hate crime in June 2011. BET.com takes a look at being transgender in and outside of prison. — Dominique Zonyéé (@DominiqueZonyee)(Photo: Francisco Romero/Getty Images)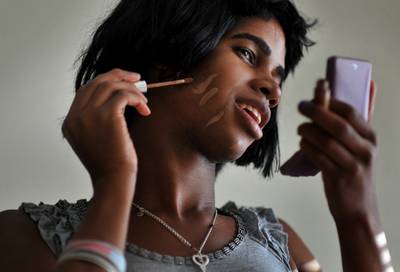 2 / 8
What It Means to Be Transgender - Transgender people are those whose psychological self ("gender identity") differs from the social expectations for the physical sex they were born with. Although many people associated transgender with sex operations, not all those who identify as transgender have surgically changed their sex. A 2011 report found that there are nearly 700,000 transgender adults in America.(Photo: Jahi Chikwendiu/The Washington Post via Getty Images)
Photo By
Photo: Jahi Chikwendiu/The Washington Post via Getty Images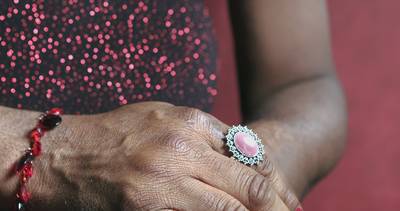 3 / 8
My Identity Makes Me a Target - Most of the times when you go against the social norm, you are prey for bullies, and transgender Americans are no different. According to the National Transgender Discrimination Survey, 50 percent of Black transgender people faced harassment at school. While 15 percent said they were physically assaulted at work due to their identity.(Photo: Andersen Ross/Getty Images)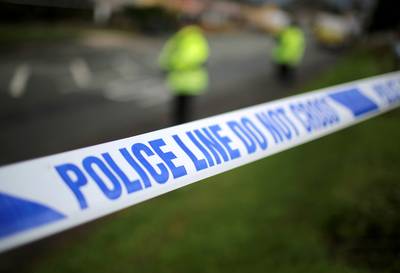 4 / 8
Abuse From Authority - If abuse from civilians wasn't enough, transgender people also report significant numbers of abuse from police officers. A National Coalition of Anti-Violence Programs (NCAVP) 2012 report found that Black transgender people were 2.59 times as likely to experience police violence compared to whites. Additionally, 51 percent of Black transgender individuals said that they were uncomfortable seeking help from the police.(Photo: Christopher Furlong/Getty Images)
5 / 8
Isolated in Isolation - Prisons across the nation, including Rikers Island in New York and the Minnesota Correctional Facility – St. Cloud, where McDonald was held, do not accommodate housing for transgender inmates. As a result, inmates are subjected to "administrative segregation" or solitary confinement. However, the Cooke County Jail in Chicago changed its policy to house inmates based on their identity and not their birth sex.(Photo: Doug Berry/Getty Images)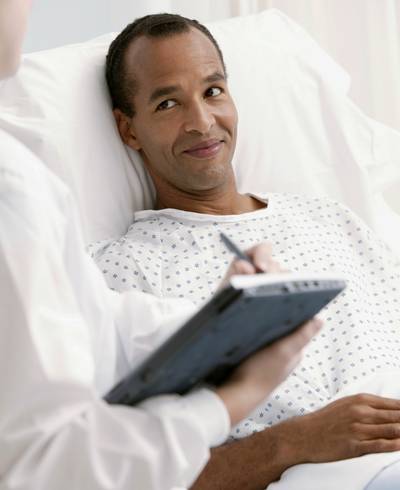 6 / 8
Sexual Assault - While solitary confinement may protect some transgender inmates from violence, 29 percent of Black transgender inmates reported being physically assaulted. Additionally, 32 percent said they were sexually assaulted, according to the National Transgender Discrimination Survey.(Photo: Comstock/Getty Images)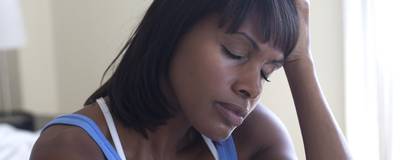 7 / 8
The Fight for Equality - Transgender people on the streets and behind bars continue to fight for equality. The fight is even harder for inmates who have not had the surgical sex change because most U.S. prisons classify them in housing by their birth sex. However, inmates are able to continue hormone therapy behind bars, according to the U.S Bureau of Prisons.(Photo: Bruce Laurance/Getty Images)
Photo By
Bruce Laurance/Getty Images

8 / 8
How You Can Help - Black and Pink, a Massachusetts-based organization that is dedicated to protecting the rights of LGBT prisoners, offers a pen pal program for inmates. Click here to offer support and friendship to a gay, transgender or lesbian inmate at a prison near you.
Photo By
Photo: BlackandPink.org