Gone Too Soon: Musicians Who Died Young
In remembrance of Shawty Lo, a tribute to late legends.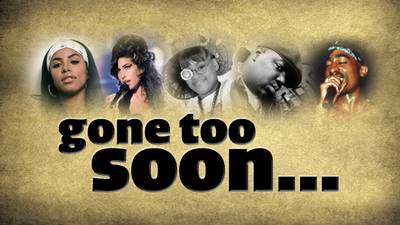 1 / 19
Gone Too Soon - Sometimes the good do die young, as they say. Hip-hop lost one of its greats on September 21, 2016, when Shawty Lo passed away. Lo is the latest in a long, tragic timeline of music greats who left us too soon. In remembrance of unexpected tragedy, BET.com pays tribute to amazing recording artists who checked out early but left behind an incredible future and, at times, an amazing musical legacy. — Jon Reyes and BET Staff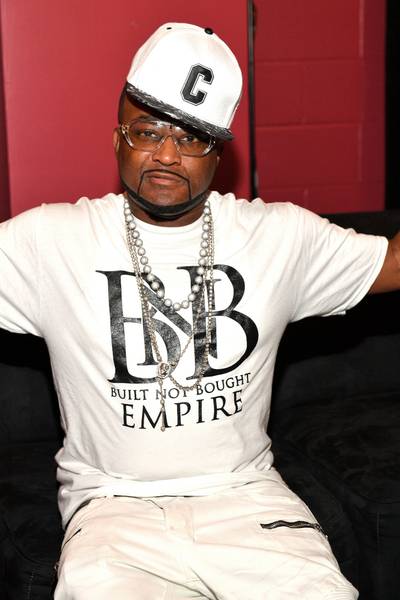 2 / 19
Shawty Lo, 40 - The Bankhead legend passed away in the early hours of September 21, 2016, in a single-car accident, in which Shawty Lo lost control of his vehicle and hit a tree as his vehicle flipped over and was engulfed in flames. A veteran rapper formerly of the group D4L, Shawty Lo went on to pave his own way with the colossal single "Dey Know," among many others. At only 40 years old, this is a devastating loss to the hip-hop community. (Photo: Prince Williams/WireImage)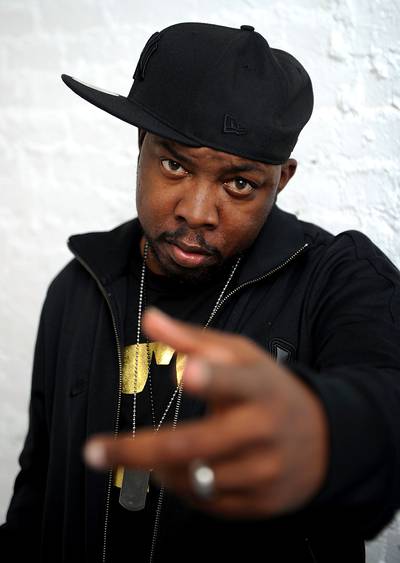 3 / 19
Phife Dawg, 45 - The rapper from Queens, also known as Malik Taylor, was part of the seminal rap group A Tribe Called Quest and passed away on March 23, 2016. The cause of death was initially unknown, though speculation did revolve around his battle with diabetes and his kidney transplant from 2008.Fans from all walks took to social media to express condolences and how much they would miss the fallen rapper. Phife appeared on all of A Tribe Called Quest's albums and always served as a counterpart to Q-Tip's relaxed and mellow mic demeanor. Phife Dawg, you'll be missed. (Photo: Andrew H. Walker/Getty Images for Tribeca Film Festival)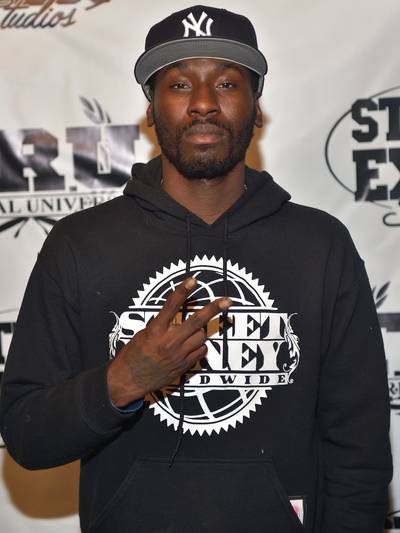 4 / 19
Bankroll Fresh, 28 - On the evening of March 4, 2016, up-and-coming rapper Bankroll Fresh was shot and killed inside of his music studio in Atlanta. The motive of the homicide is still unclear but many rappers, including Juicy J, 2 Chainz, Big Boi, Fabolous and Yo Gotti, have paid tribute to the slain rapper on social media. (Photo: Prince Williams/WireImage)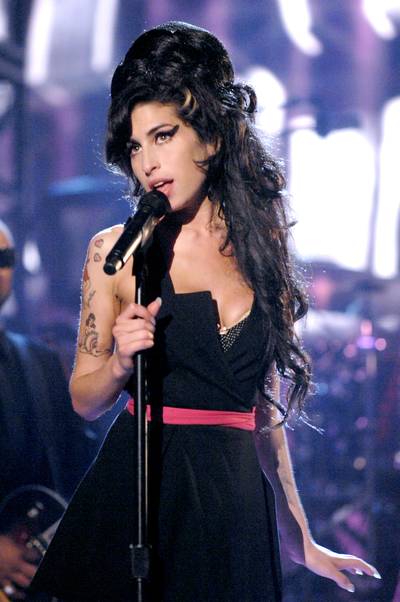 5 / 19
Amy Winehouse, 27 - Amy Winehouse came on to the American music scene with an ode to alcoholism and a rebellion to therapy with the single "Rehab." The young Brit garnered critical acclaim with her U.S. debut Back to Black, which showcased her powerful vocals with a sound reminiscent of '60s soul. Public struggles with drugs and alcohol plagued Winehouse throughout her career. She lost the bout on Saturday, July 23, 2011, when she was found dead in her London flat. (Photo by Jeff Kravitz/FilmMagic)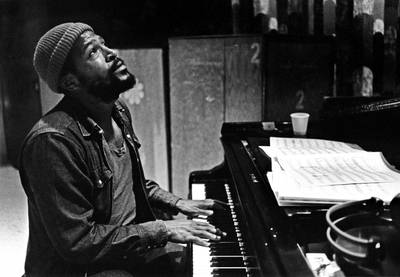 6 / 19
Marvin Gaye, 44 - Marvin Gaye was a complex man with a multifaceted talent. The singer-songwriter had an ability to reach listeners with soulful tunes that could stir passion in the bedroom or protest in the streets. While he delivered a bevy of classic songs throughout his illustrious career, fans became all too familiar with the personal demons (drugs and depression) that plagued the Motown Records crooner. On April 1, 1984, Gaye was tragically shot and killed by his father Marvin Gay Sr., during a domestic dispute.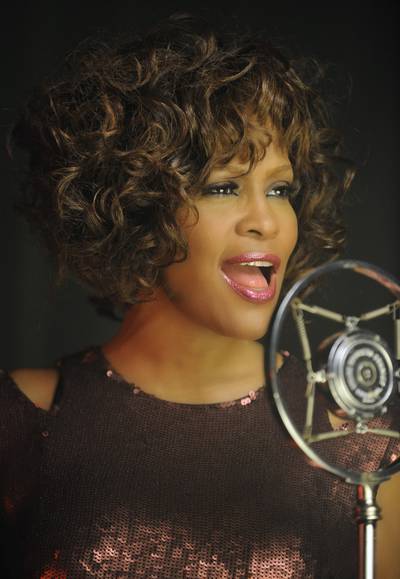 7 / 19
Whitney Houston, 48 - With more than 170 million albums, singles and videos released and sold worldwide, Houston was known as one of the best-selling artists in the world, and with six Grammys, two Emmys and a total of 415 career awards to her credit, Whitney had grown into a pop icon. Unfortunately, the superstar passed away in her suite at the Beverly Hilton Hotel just hours before she was expected to attend Clive Davis's annual Pre-Grammy party on February 11, 2012.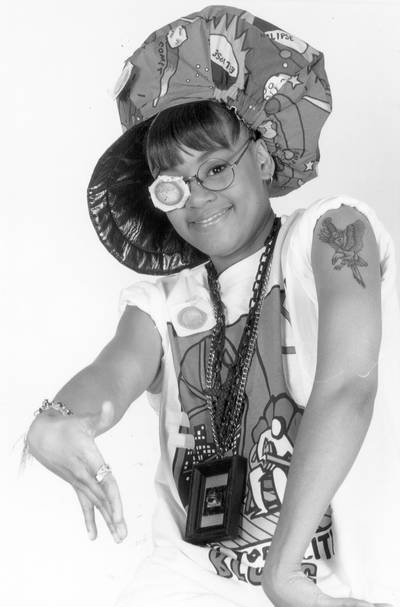 8 / 19
Left Eye, 30 - A member of the girl super group TLC, Lisa "Left Eye" Lopes was an untamed spirit. She was the inspiration behind the safe sex paraphanalia worn by her crew in the early '90s, the designer of many of their stage costumes, choreographer and songwriter. She entered a rehab facility in 1994 due to alcohol abuse after she burned down the mansion of her former boyfriend, Atlanta Falcons Andre Rison. While in Honduras on a spiritual retreat in 2002, Left Eye was involved in a fatal car accident. (Photo by Al Pereira/Michael Ochs Archives/Getty Images)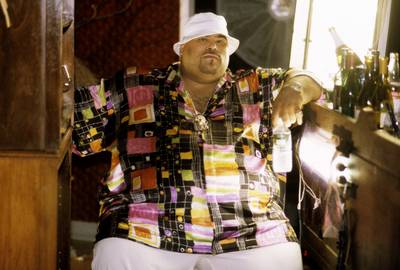 9 / 19
Big Pun, 28 - Christopher Rios, better known as Big Pun, was a member of the Terror Squad with fellow Puerto Rican rapper Fat Joe.  Pun's 1997 hit, "I'm Not a Player," featuring Joe, paved the way for his platinum-selling debut, Capital Punishment, the following year. Then in 2000, after years of struggling with obesity, the swift-tongue twisting lyricist died from a heart attack. (Photo: John Ricard/Retna Ltd.)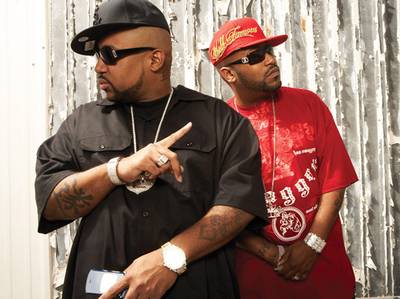 10 / 19
Pimp C, 33 - One-half of the legendary rap duo UGK, Pimp C was an idol to some of this generation's top rappers including T.I., Young Jeezy and Gucci Mane. The underground king died of a drug overdose on December 2007.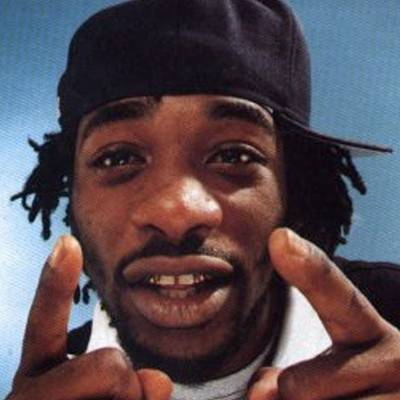 11 / 19
Freaky Tah, 28 - Freaky Tah was a member of the Queens hip hop group Lost Boyz, whose breakout single "Lifestyles of the Rich and Shameless" got them a record deal with Uptown Records. The group produced several hits in the late '90s including "Renee," "Music Makes Me High" and "Jeeps, Lex Coups, Bimaz and Benz." In 1999, while leaving Lost Boyz crew member Mr. Cheeks's birthday party, Freaky Tah was shot dead. (Photo: Universal Records)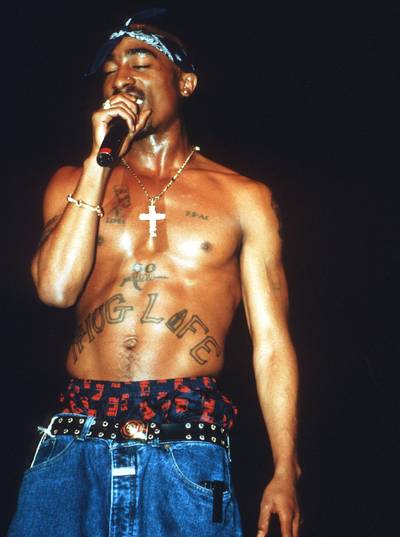 12 / 19
Tupac Shakur, 25 - In his music, the controversial rapper-actor frequently discussed his impending death. And though Tupac Shakur had several run-ins with the law, beefs with other artists and was even shot five times during a botched robbery at a recording studio, the world was stunned when the rapper was gunned down on the Las Vegas strip in 1996. (Photo by Raymond Boyd/Michael Ochs Archives/Getty Images)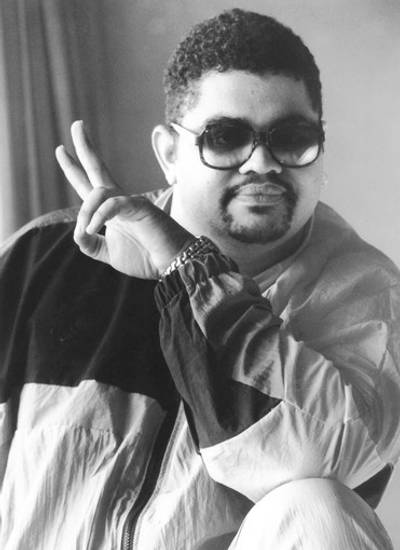 13 / 19
Heavy D, 44 - As one of rap's most successful and influential artists of the late '80s and early '90s, Heavy D was instrumental in helping hip hop cross over to the mainstream. His outgoing charisma, effortless rhymes and agile dance steps led to several chart-topping albums and eventually helped him make a successful transition to acting. Heavy D's career was tragically cut short at the age of 44.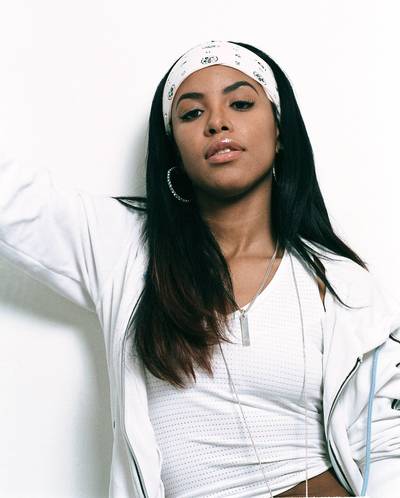 14 / 19
Aaliyah, 22 - Aaliyah was a triple threat as a singer, dancer and actress.  When on location in the Bahamas shooting the music video for the song "Rock the Boat" off her third album, Aaliyah's plane crashed. This year marks the 10th anniversary of her death. (Photo by Sal Idriss/Redferns)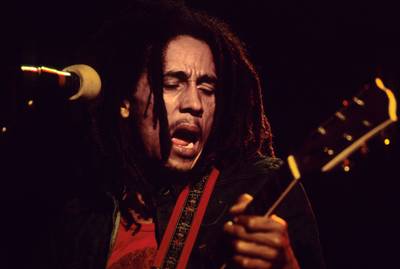 15 / 19
Bob Marley, 36 - Robert Nesta Marley is one of the most revered artists of all time. He used reggae music to communicate bold political sentiments and discuss social issues, with songs like "Buffalo Soldier," "I Shot the Sheriff," "One Love" and "Redemption Song." Leaving behind an immense musical legacy, Marley died at just 36 due to malignant melanoma. (Photos: Landov)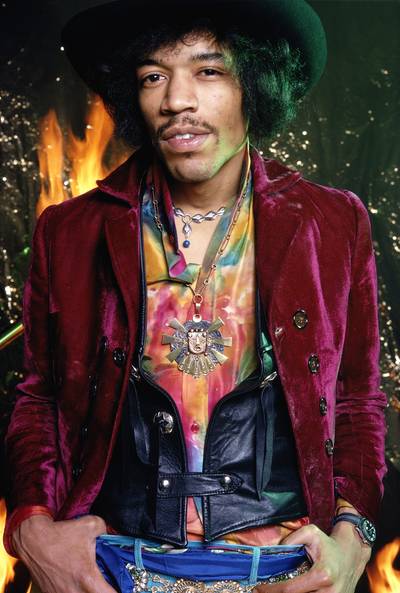 16 / 19
Jimi Hendrix, 27 - Hailed as the greatest guitarist of all time, James Marshall "Jimi" Hendrix got his first guitar at age 15 and taught himself to play. He headed to London after being discharged from the Army. There he formed the band the Jimi Hendrix Experience and garnered much success. He released four albums before his death in 1970, including Are You Experienced and Electric Ladyland. (Photo by David Montgomery/Getty Images)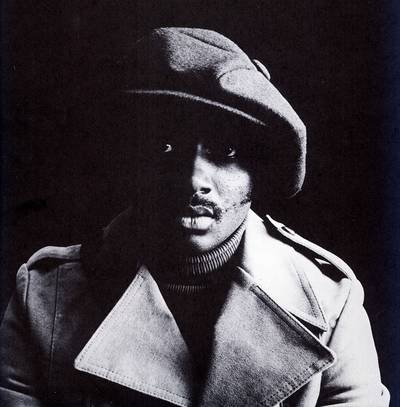 17 / 19
Donny Hathaway, 33 - Undoubtedly, one of the greatest singer-songwriters of our time, Donny Hathaway created legendary music, particularly duets with Roberta Flack, like "Where Is the Love" and "The Closer I Get to You." In 1979, he was found on the sidewalk of the Essex House hotel beneath his 15th floor window — he's believed to have leapt to his death. (Photo by GAB Archive/Redferns)
Photo By
Photo by GAB Archive/Redferns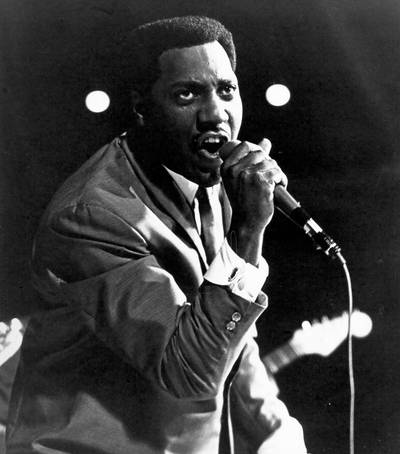 18 / 19
Otis Redding, 26 - The soulful renderings of Otis Redding are unmatched. Although the Georgia-born singer died in a plane crash at the early age of 26, he recorded so much material that Atlantic Records released three albums posthumously, including the multiplatinum single "(Sittin on) the Dock of the Bay." (Photo by Michael Ochs Archives/Getty Images)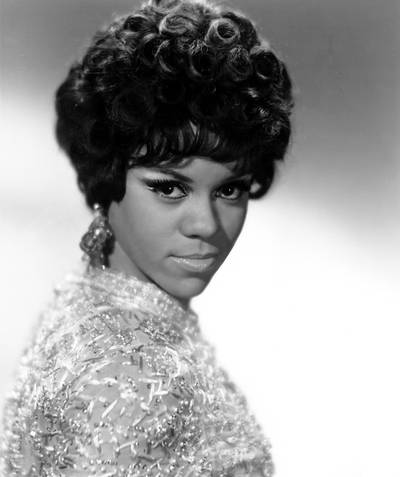 19 / 19
Florence Ballard, 32 - Founding member of the Supremes alongside Diana Ross and Mary Wilson, Florence Ballard had a booming soulful voice, which was presumed unmarketable for "crossover" audiences. Haunted by demons from her past, Ballard began drinking heavily and was kicked out of the group and replaced by Cindy Birdsong. Ballard died from cardiac arrest, estranged from her bandmates and in relative poverty in Detroit.  (Photo by Gilles Petard/Redferns)