Top 20 Best Black Gangster Movies
Top 20 Best Black Gangster Movies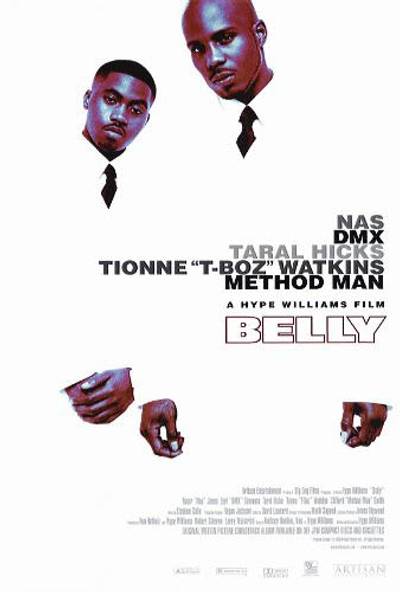 1 / 21
Belly - Belly was written and directed by Hype Williams and starred rappers Nas and DMX. The movie told of drugs, violence, kidnapping and revenge and featured stellar performances by Louie Rankin and DMX as Lenox and Tommy Buns. (Photo: Big Dog Films)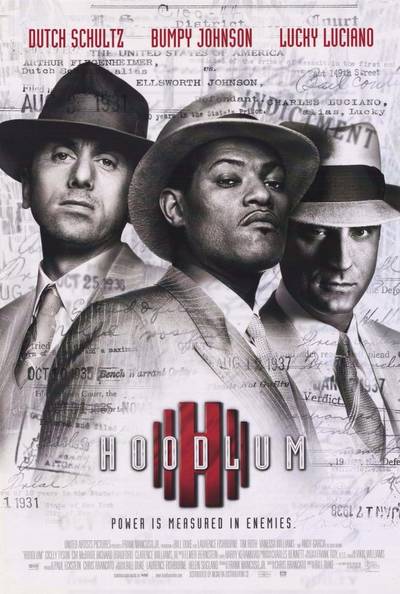 2 / 21
Hoodlum - Hoodlum was based on the real-life story of Bumpy Johnson, who took on the Mob to run the gambling rackets in Harlem. The movie starred Laurence Fishburne and Vanessa Williams as Bumpy Johnson and his wife. (Photo: United Artists Pictures)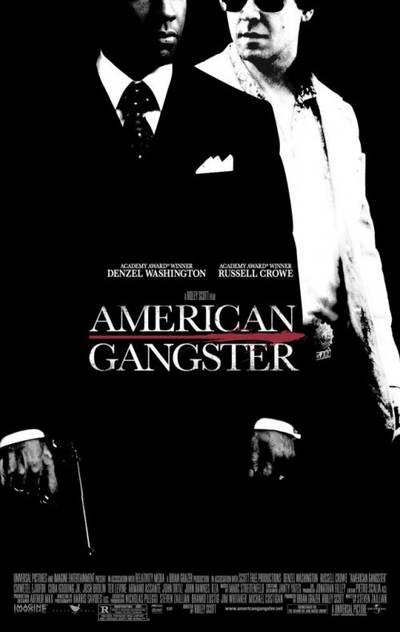 3 / 21
American Gangster - American Gangster tells the story of one of Bumpy Johnson's protoges, Frank Lucas, and his rise as a heroin drug lord in Harlem. The movie starred Denzel Washington and rappers T.I. and Common. (Photo:  Universal Pictures)
Photo By
Photo: Universal Pictures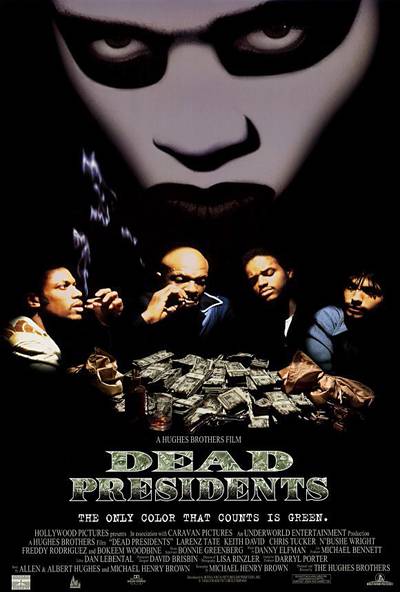 4 / 21
Dead Presidents - Dead Presidents tells the story of a group of friends who can't find work after returning home from the Vietnam war and decide to rob an armored truck. The movie starred Chris Tucker and Larenz Tate. (Photo: Hollywood Pictures)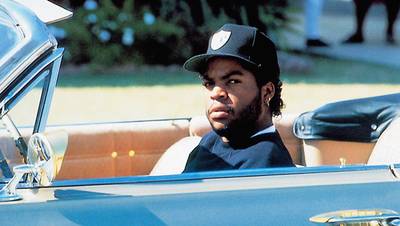 5 / 21
Boyz n the Hood - Boyz in the Hood chronicles the life of three teens growing up in inner-city Los Angeles and doing their best not to succumb to acholism, drugs and violence that plague their community. The movie starred Ice Cube, Cube Gooding, Jr. and Morris Chestnut.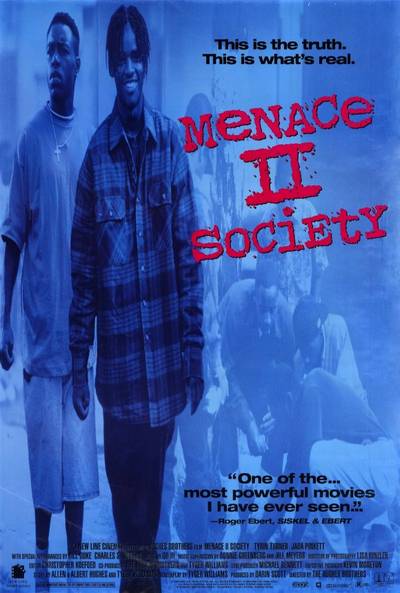 6 / 21
Menace II Society - Menace II Society was directed by the Hughes brothers and told the tale of Caine, a young man in Los Angeles and his violence- and gang-infested neighborhood that he has to navigate through. Larenz Tate provided his most memorable performances as the psychotic gangster O-Dog. (Photo:  New Line Cinema)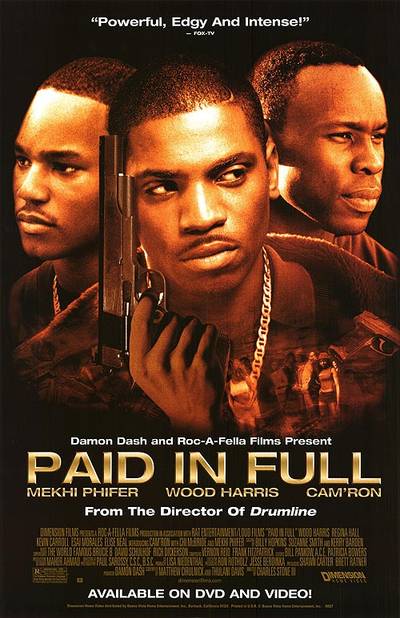 7 / 21
Paid in Full - Paid in Full was based on real-life Harlem gangsters AZ, Alpo and Rich Porter. The movie chronicled the violence and money that the crack epidemic brought and starred The Wire's Wood Harris, Mekhi Pfifer and rapper Cam'ron. (Photo:  Dimension Films)
Photo By
Photo: Dimension Films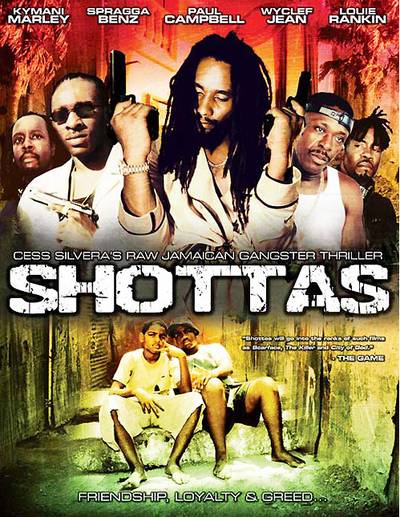 8 / 21
Shottas - Shottas is a Jamaican gangster movie that mostly takes place in Miami. Bob Marley's son, Kymani, dance-hall star Spragga Benz and Jamaican actor Paul Campbell star in the intense action movie. (Photo: Access Pictures)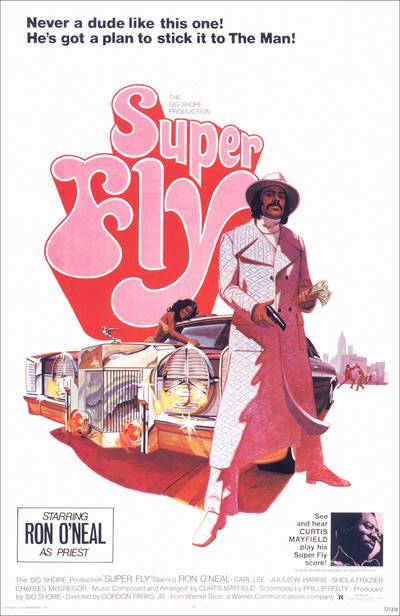 9 / 21
Superfly - Superfly tells the story of Priest, a New York-based cocaine dealer who wants to get out of the drug game. The movie featured a dynamic and powerful soundtrack by singer Curtis Mayfield, which still lives on today. (Photo: Sig Shore Productions)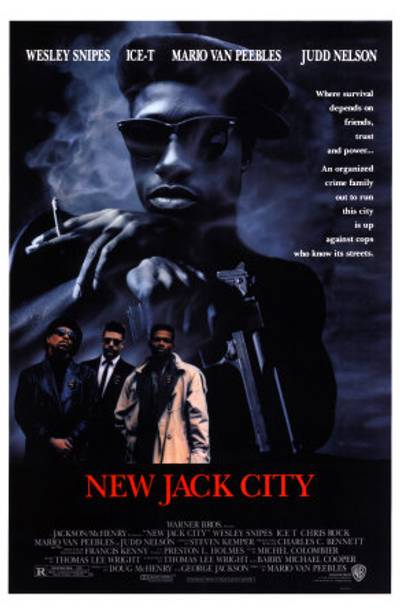 10 / 21
New Jack City - The brutality, money and chaos of the crack era was captured in Mario Van Peebles gangster movie New Jack City. Wesley Snipes plays the crime lord Nino Brown, who takes over a housing project through drugs and violence. (Photo:  Warner Bros. Pictures)
Photo By
Photo: Warner Bros. Pictures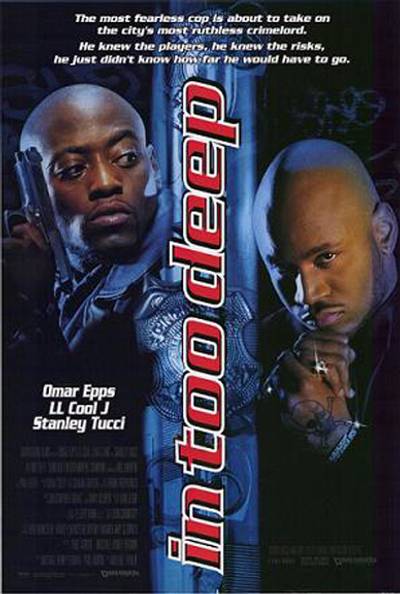 11 / 21
In Too Deep - In Too Deep tells the story of a drug lord, played by LL Cool J, and the undercover agent who infiltrates his ring, played by Omar Epps. The movie is based on the true story of Boston gangster Darryl Whiting. (Photo: Dimension Films/Miramax films)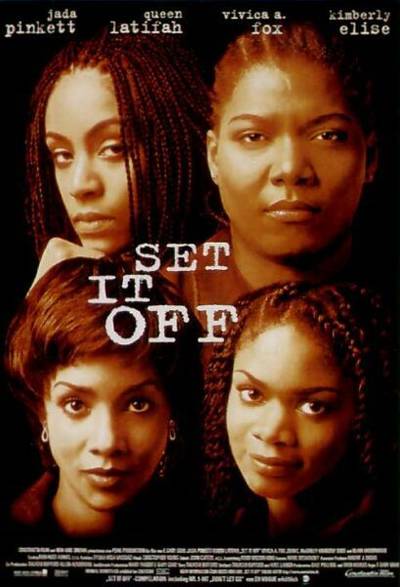 12 / 21
Set It Off - Set It Off was about a group of women, who grew up together, who decide to rob banks after falling on personal and financial hardship. The movie starred Queen Latifah, Jada Pinket-Smith and Vivica A. Fox as the bank robbers. (Photo:  New Line Cinema)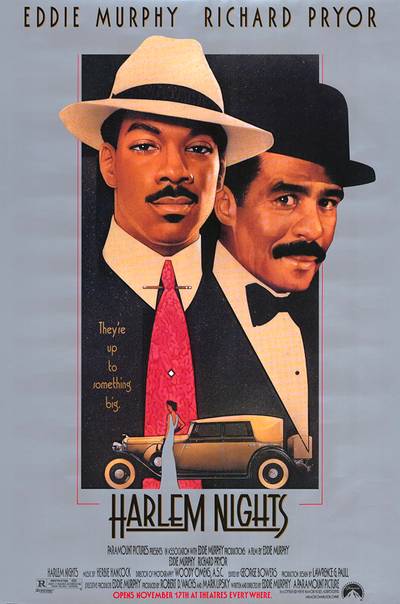 13 / 21
Harlem Nights - Legendary comedians Richard Pryor, Red Foxx, Robin Harris and Eddie Murphy starred in Harlem Nights. The movie told the story of  the owners of an illegal speakeasy during prohibition and their struggle with gangsters and corrupt police. (Photo:  Paramount Pictures)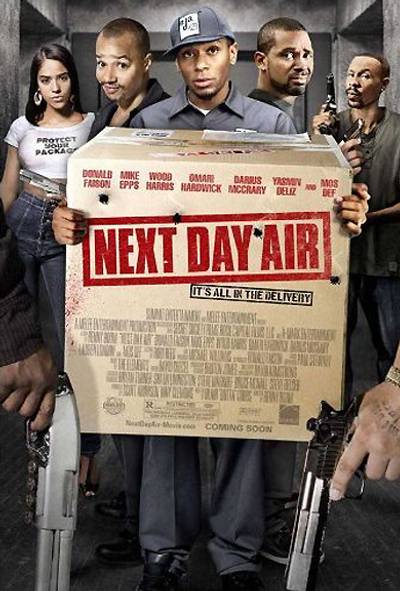 14 / 21
Next Day Air  - In Next Day Air two dysfunctional criminals receive a large amount of cocaine in the mail by accident and try to sell it. The movie stars The Wire's Wood Harris, Mos Def and Mike Epps. (Photo: A-Mark Entertainment)
Photo By
Photo: A-Mark Entertainment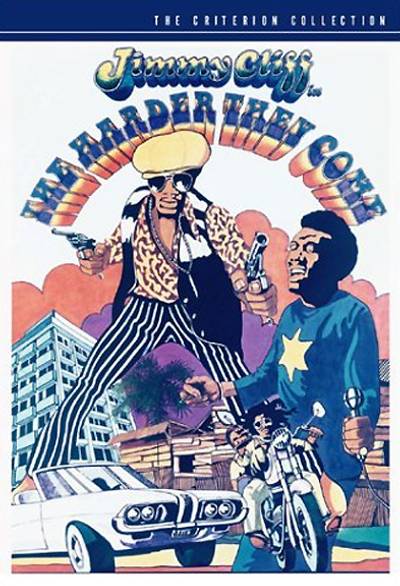 15 / 21
The Harder They Come  - In The Harder They Come reggae musician Jimmy Cliff plays Ivanhoe Martin, a singer who turns to selling marijuana. When his partner sells him out to the police, Ivan begins killing the officers that are after him and leading police on a country-wide manhunt. (Photo: International Films)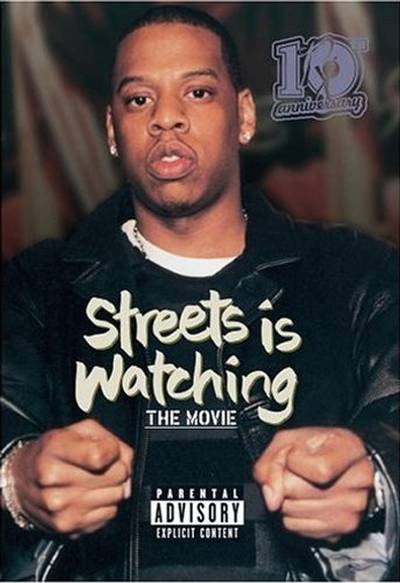 16 / 21
Streets Is Watching  - Streets Is Watching was a straight-to-DVD movie by rapper Jay-Z. The movie details his out of town drug exploits as well as tension between his crew. Jay's former partner Damon Dash also had a prominent role in the film. (Photo: Roc-A-Fella Records)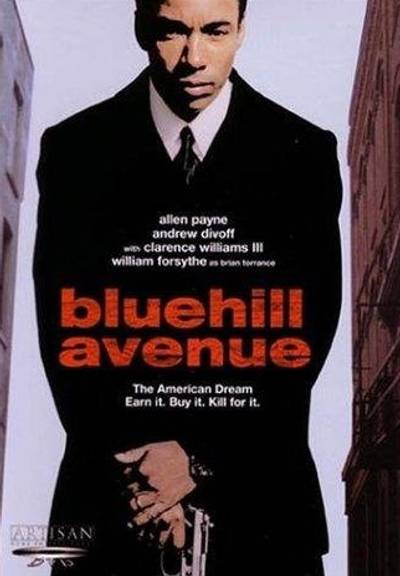 17 / 21
Bluehill Avenue - Bluehill Avenue is a Boston-based crime drama starring Allen Payne as the leader of a group of friends who start to work with a big-time drug dealer. (Photo: Artisan Entertainment)
Photo By
Photo: Artisan Entertainment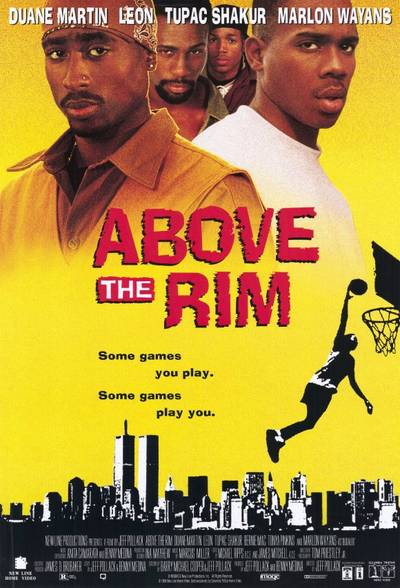 18 / 21
Above the Rim - Tupac Shakur played a gangster who ran a basketball team in one of his most menacing roles in the basketball crime drama Above the Rim. The Wire's Wood Harris also gets his first chance at playing a gangster in the movie. (Photo:  New Line Cinema)
Photo By
Photo: New Line Cinema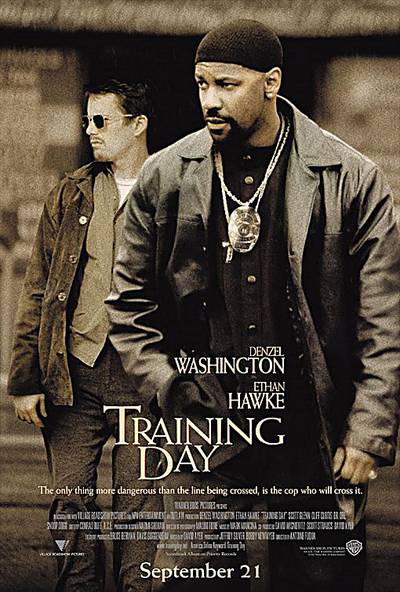 19 / 21
Training Day - In Training Day Denzel Washington played a gangster who happened to be a cop. His character, Alonzo, robbed and shot drug dealers and corrupted his partner all while eluding the Russian mob, making him the most notorious gangster with a badge in film history.  (Photo:  Warner Bros. Pictures)
Photo By
Photo: Warner Bros.
20 / 21
Black Caesar - In Black Caesar Fred Williamson played Tommy Gibbs, a crime boss who goes to war with the Mafia. The movie's soundtrack was done by James Brown. (Photo: American International Pictures)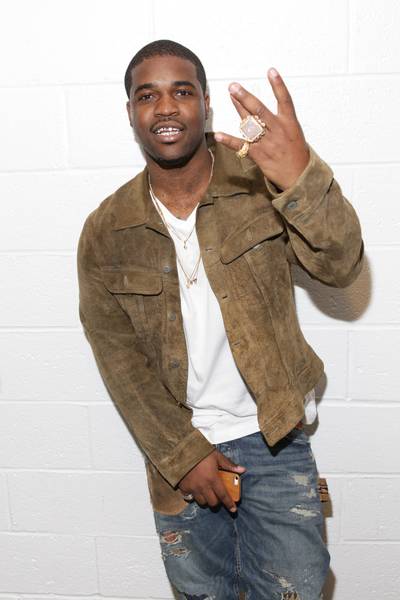 21 / 21
Top Black Gangster Movies Rappers Love - Don't just take our word for it! Click here to watch video of French Montana, Snootie Wild, Jacob Latimore, Bizzy Crook, A$AP Ferg, Luke James, Ray J, Maino, Ca$h Out, Twista, Ant Boogie, Danny Brown, Elephant Man telling us about their top Black gangster movies of all time!