That's Racist: 15 Celebrities Who Crossed the Line
Steve Harvey, Azealia Banks and more.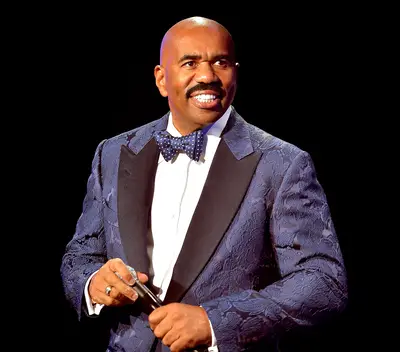 1 / 15
Steve Harvey - It's really no secret that racism is still alive, especially in celebrity culture. When those suppressed feelings come to the forefront, though, is when many remember that we have a long way to go.On the January 6 episode of his show, Harvey took a shot at Asian men when he mocked a 2002 book titled How to Date a White Woman: A Practical Guide for Asian Men, saying the book should only have a single page, "'Excuse me, do you like Asian men?' No, thank you.""I don't even like Chinese food, boy. It don't stay with you no time," he continued in a mock-female voice. "I don't eat what I can't pronounce."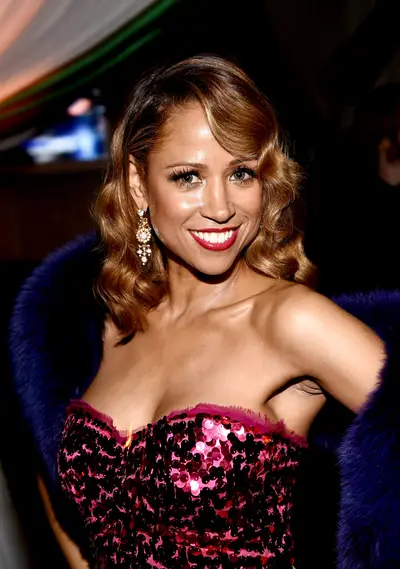 2 / 15
Stacey Dash - The Fox News pundit called Jesse Williams a "plantation slave" after his rousing BET Awards speech. If she wasn't canceled already, that was the final straw.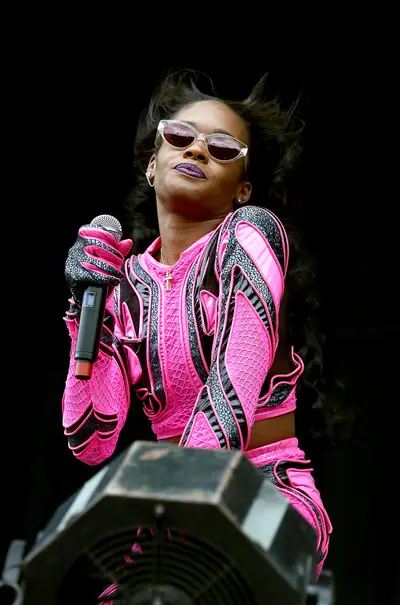 3 / 15
Azealia Banks - The troubled femcee lost her Twitter account over a horrifically racist rant against former One Direction singer Zayn Malik, who is British Pakistani. "U.S.A IS ABOUT TO TEACH YOU WHO NOT TO F--K WITH!!" she blasted. "When your entire extended family has been obliterated by good ol the U.S of A will you still be trying to act like a white boy pretending to be black? Do you understand that you are a sand n----- who emulates white boys' renditions of black male hood? Do you know how lost and culture less you are?"It didn't stop there: "Lol u a bitch n--ga for even responding like that. Keep sucking this yung rapunxel d--k u hairy curry scented bitch," she said. "Imma start calling you punjab you dirty bitch," she went on. "You a d--k rider for real for real. Ride this d--k until the wheels fall off Punjab."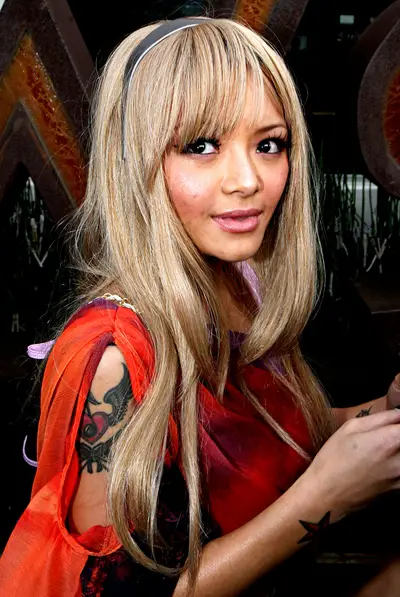 4 / 15
Tila Tequila - An overt racist and self-avowed member of the neo-Nazi party, this former MySpace star has said some horrendous things about hunting illegal immigrants and freely uses the n-word. (Photo: David Aguilera/BuzzFoto/FilmMagic)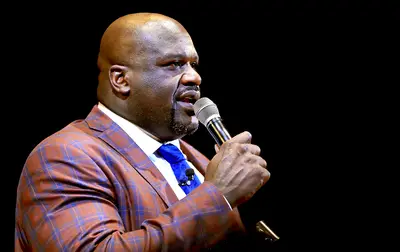 5 / 15
Shaquille O'Neal - The former NBA player, in a 2002 interview about Chinese basketball star Yao Ming, said this on a radio show: "Tell Yao Ming, 'Ching-chong-yang-wah-ah-so." Guess what, Shaq? That's racist.  (Photo: Mike Ehrmann/Getty Images)
6 / 15
Quentin Tarantino - Django Unchained director Quentin Tarantino recently slammed Black film critics, saying that he "couldn't care less" about what they thought about his work and slamming the Oscar-winning Selma in the process. While he sort of apologized to the film's director Ava Duvernay, we're still giving him the side-eye. (Photos from left: Jason Merritt/Getty Images, Rob Kim/Getty Images for ColorOfChange)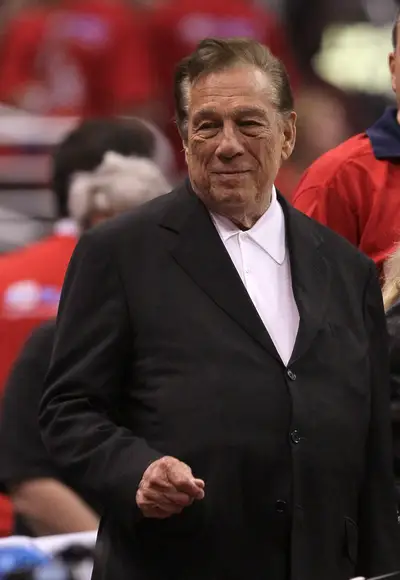 7 / 15
Donald Sterling - Who could forget LA Clippers owner and real estate juggernaut Donald Sterling's racist remarks back in 2014. The well-known businessman was caught airing out his true feelings about Black folks to his mistress V. Stiviano, who recorded the entire exchange. In the audio clip, he could be heard telling her to not associate with "Black people," specifically at Clippers games. After it was proven that it was actually him bad-mouthing African-Americans on the tape, he was banned from the NBA for life and fines $2.5 million.(Photo: Stephen Dunn/Getty Images)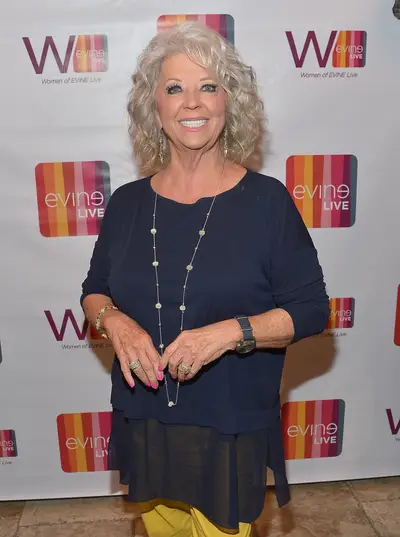 8 / 15
Paula Deen - She was everyone's favorite southern cook, but that all changed for many in 2013 after she admitted to using the n-word and was accused of racial harassment by a former employee. The infamous butter-lover's show was terminated on the Food Network and, after countless on-air apologies, she is slowly trying to wiggle her way back into folks' good graces.(Photo: Charley Gallay/Getty Images for EVINE Live)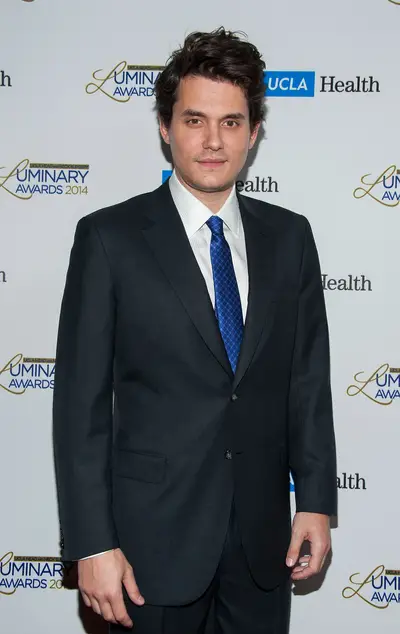 9 / 15
John Mayer - Taking it all the way back to 2010, singer John Mayer left a lot of people going "huh?" when he compared his member to a "white supremacist." His exact words: "My d**k is sort of like a white supremacist. I've got a Benetton heart and a f****n' David Duke c**k." Did he really think that was funny, though?(Photo: Valerie Macon/Getty Images)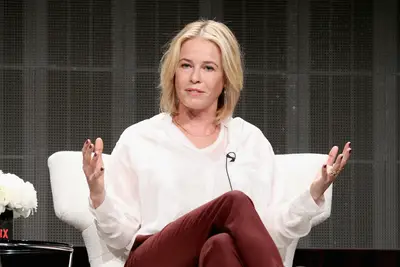 10 / 15
Chelsea Handler - Former late night talk show host Chelsea Handler is known for unapologetically speaking her mind, so when she got into a Twitter war with Nick Cannon, it was expected that she would go all one, but not this far. The comedian posted a stereotypical photo of a can of grape soda and demanded that the America's Got Talent host drink it, leaving many asking, "What are you trying to say, Chelsea?"(Photo: Frederick M. Brown/Getty Images) 
Photo By
Frederick M. Brown/Getty Images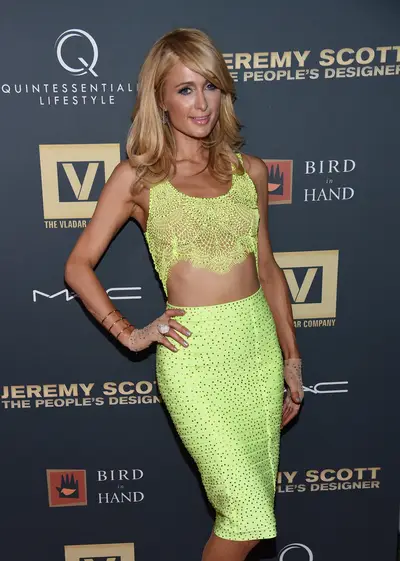 11 / 15
Paris Hilton - All guys interested in Paris Hilson, listen up. She has one rule: no Black guys. In an excerpt from Neil Strauss's book Everyone Loves You When You're Dead, the socialite was quoted as saying, "I can't stand Black guys. I would never touch one. It's gross."(Photo: Dimitrios Kambouris/Getty Images)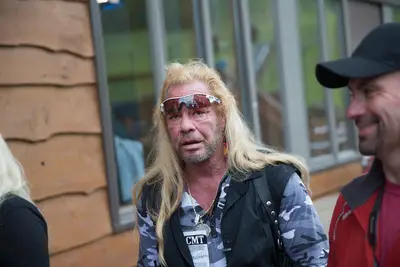 12 / 15
Duane Lee Chapman - Duane "Dog the Bounty Hunter" Chapman came under fire in 2007 when a voicemail of him throwing racial slurs during an argument with his son was leaked. His son's girlfriend at the time was Black.(Photo: Scott Olson/Getty Images) 
Photo By
Photo: Scott Olson/Getty Images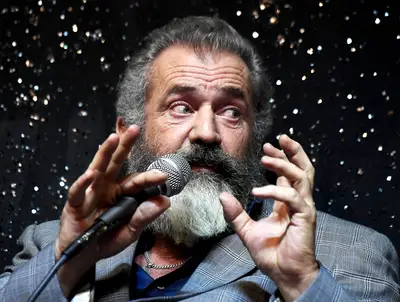 13 / 15
Mel Gibson - Mel Gibson is an equal opportunity hater. He made racist comments toward Latinos, Jews and African-Americans. In 2010, he told his ex-girlfriend, who is also the mother of his child: "You look like a f******* b**** in heat, and if you get raped by a pack of n******, it will be your fault." (Photo: Frazer Harrison/Getty Images for AIF)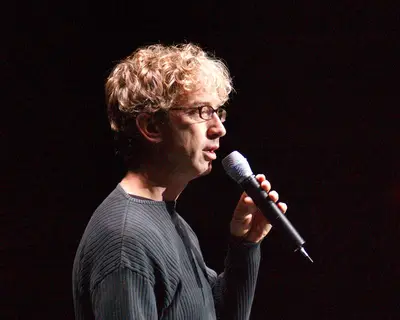 14 / 15
Andy Dick - When comedian Andy Dick was being heckled at a Los Angeles comedy club in 2006, he yelled at the crowd, "You're all a bunch of n******!" Dick claimed he was mocking Michael Richards' racist outburst. (Photo: Michael Schwartz/WireImage)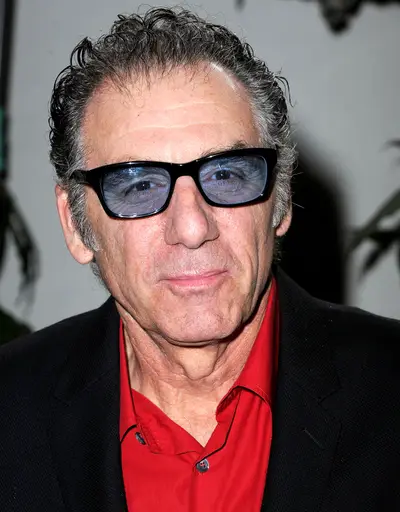 15 / 15
Michael Richards - After being heckled at a comedy club in 2006, Richards famously said, "Throw his a** out! He's a n*****! He's a n*****! He's a n*****! Look! A n*****!" (Photo: Steve Granitz/WireImage)