Black History Month: 6 Degrees of Connections
This week, we celebrate those who have used clothing as an expression of culture and creativity and whose designs have stood the test of time.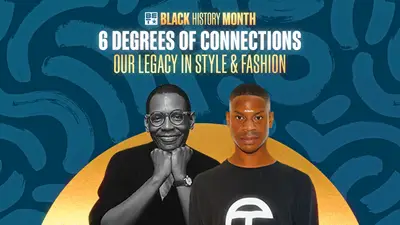 1 / 13
For those of us in the Black community, style and fashion have always been a way to serve notice that one has arrived. It is one of the first examples of power through self-expression in our history. Here are six designing geniuses who set the trends that the rest of the world has followed.
Photo By
Getty/BET Digital Design Words by Denise Clay Murray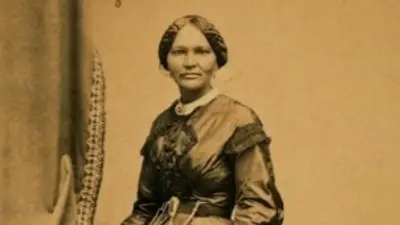 2 / 13
Back in the day, buying stylish clothing in a fancy store wasn't even a part of our reality. For someone like Elizabeth Keckley, her road to freedom was actually created through a needle and thread. In 1855, Keckley was able to purchase her freedom with her earnings as a seamstress and moved to Washington, DC.
Photo By
TBD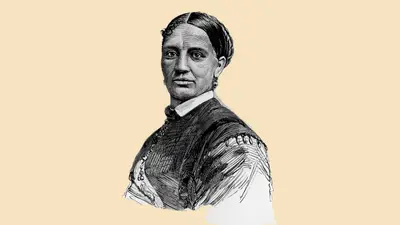 3 / 13
Once Elizabeth Keckley arrived in Washington D.C., she was commissioned as a dressmaker for some of the city's most fashionable women, eventually becoming the personal seamstress of First Lady Mary Todd Lincoln. During the Civil War in 1862, Keckley founded the Contraband Relief Association, which provided clothing, food, and shelter to recently freed slaves.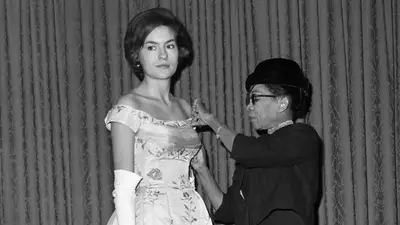 4 / 13
When debutant Jacqueline Bouvier married then Sen. John F. Kennedy in 1953, she did so in a wedding dress created by Ann Lowe, whose name was never mentioned in the newspapers covering the event. From the 1920s to the 1960s, the era's most fashionable ladies came to Lowe, a native of Clayton, Alabama, when they wanted to look their best and yet she remained in the background of the fashion world for some 35 years.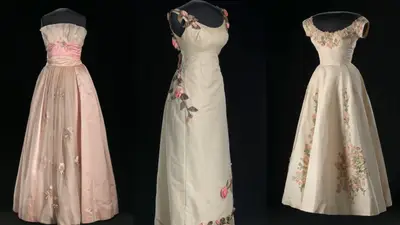 5 / 13
Ann Lowe was also commissioned to create dresses for some of the nation's more high-end department stores including Henry Bendel, Neiman Marcus, and Saks Fifth Avenue. In addition to this work, she also had her own dress shops. Several of Lowe's gowns are now on display at the National Museum of African American History and Culture.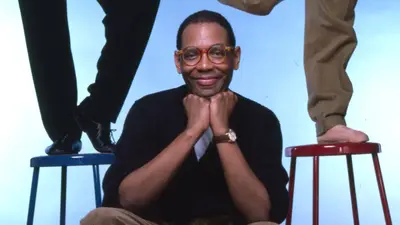 6 / 13
If Lowe was considered the first successful Black designer, then Willi Smith is the king of the 80s. In fact, if you are a child of the 80s, chances are that you had something from Smith in your closet. The Philadelphia-native's designs were just that ubiquitous with the era. He studied at the Philadelphia College of Art before heading to the Parsons School of Design in New York and freelancing for designer Arnold Scaasi and Bobbie Brooks sportswear.
Photo By
TBD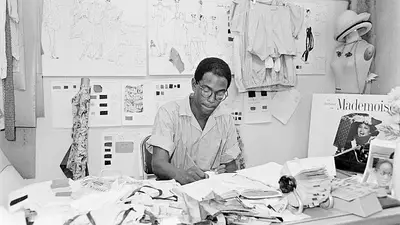 7 / 13
In addition to having a successful clothing line, Smith designed the wedding dress worn by Mary Jane Watson when she married Peter Parker in an edition of "Spider Man" in 1987 and designed the clothing for Spike Lee's movie "School Daze".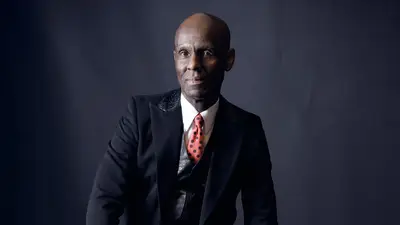 8 / 13
As we commemorate the 50th anniversary of hip-hop, Daniel Day, better known as Dapper Dan, has to be included in the conversation. The Harlem-based designer has been credited with giving the nascent art form its signature style by taking designer clothing and logos and reworking them to create new looks. His work caught the eye of these designers when it was featured on the cover of Eric B. and Rakim's "Paid In Full" album in 1987.
Photo By
TBD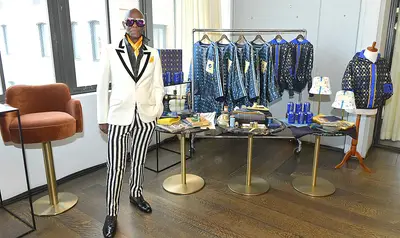 9 / 13
After shutting down his store due to copyright infringement lawsuits in 1992, Dapper Dan returned to prominence in 2018 thanks to a cultural appropriation scandal involving a pink bomber jacket that was part of Gucci's Cruise line. The fashion house financed the rebirth of his business and made Dapper Dan a part of its diversity council.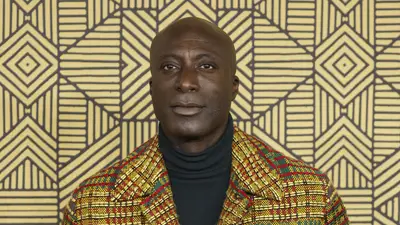 10 / 13
Making well-crafted suits appealing to a younger generation was something that Ozwald Boteng did very well. The London-based designer was studying computing at Southwark College when he was first introduced to fashion.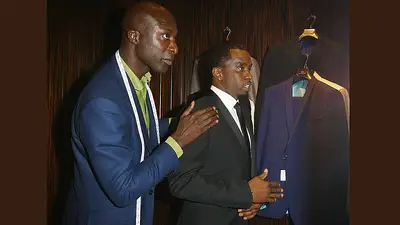 11 / 13
Ozwald Boteng began making suits in 1990 and became the first tailor to stage a show in Paris. In 2003, he was named creative director for Givenchy menswear. He was awarded the Order of the British Empire in 2006. Here he is in 2011, fitting Sean Combs for a suit in the Ozwald Boateng Store on Saville Row in London.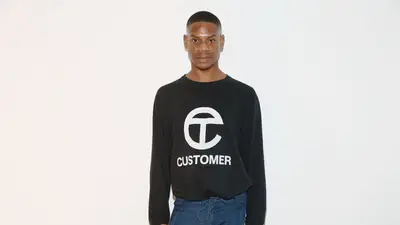 12 / 13
Designer Telfar Clemens is a past winner of the CFDA/Vogue Fashion Fund Prize and in 2020 was invited to show his designs at Pitti Uomo 97 as a guest designer. Clemens came to New York to pursue a modeling career in 2002. After creating his own collection of vintage clothing and selling them in boutiques in Manhattan, he launched his own line of unisex designs in 2004.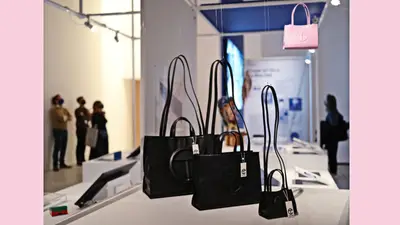 13 / 13
Long gone are the minimal hopes and dreams of Black designers like Elizabeth Keckley. Today, if you're walking down the street in any of America's fashion districts, chances are you've seen a Telfar bag, even if you don't own one yourself. The vegan leather, non-gendered Telfar bag has become one of the most coveted possessions across the Black community.