The Buzz: Paula Patton Officially Files for Divorce, Stripper Apologizes to Drake, and More
Paula Patton has filed for divorce and more.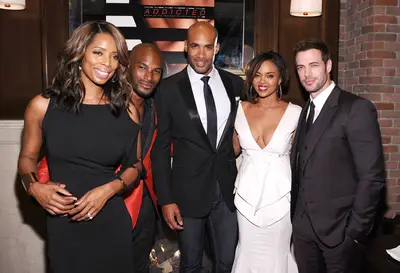 1 / 6
The Cast of Addicted Visits 106  - Addicted stars Tasha Smith, Tyson Beckford, Boris Kodjoe, Sharon Leal and William Levy stop by 106 & Park tonight to chat about their racy new film. Tune in at 5P/4C.   (Photo: Ilya S. Savenok/Getty Images)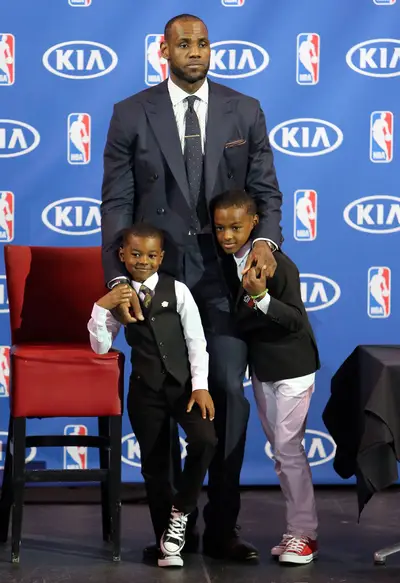 2 / 6
LeBron James Jr. Is a Little Prodigy  - Looks like LeBron James Jr. is going to follow in his father's footsteps. The 10-year-old prodigy is already on Ohio State's radar. Coach Thad Matta says he'll be looking out for the tyke when he gets of age. Check out LJJ in action here.   (Photo: Alexander Tamargo/WireImage)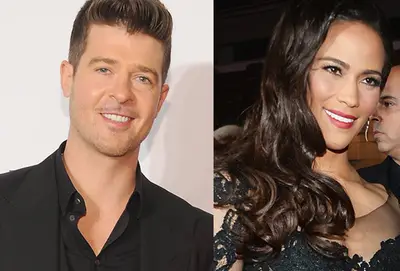 3 / 6
Paula Patton and Robin Thicke are Over For Real  - Paula Patton and Robin Thicke are donezo, for real, for real. According to reports, Patton has officially filed for divorce despite Thicke's attempts at reconciliation. We wish them the best.  (Photos from left: Dimitrios Kambouris/Getty Images, Alberto E. Rodriguez/Getty Images)
Photo By
Photos from left: Dimitrios Kambouris/Getty Images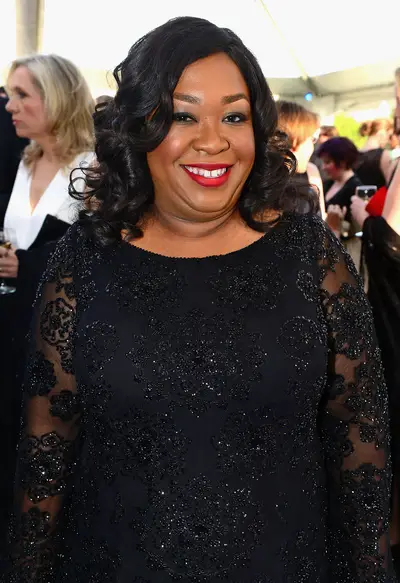 4 / 6
Shonda Rhimes Covers The Hollywood Reporter - Shonda Rhimes landed the most recent cover of The Hollwood Reporter, where she addressed being called an "angry black woman" by an NYT writer and more. "In this world in which we all feel we're so full of gender equality and we're a postracial [society] and Obama is president, it's a very good reminder to see the casual racial bias and odd misogyny from a woman written in a paper that we all think of as being so liberal," Rhimes said about the well-publicized snafu. This is why we appreciate Shonda Rhimes's thoughtful approach to multicultural television. (Photo: Leigh Vogel/Getty Images for Yahoo! News)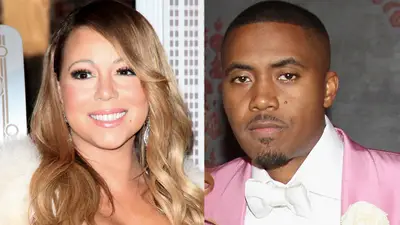 5 / 6
Mariah Wants Nas to Hook Her Up  - Word on the street is Mariah Carey wants her friend Nas to help her find a new boy toy. This story is developing but we're pretty sure that the "elusive chanteuse" won't have a problem roping in a 21-year-old boo thang.  (Photos from Left: PNP/WENN.com, Jerritt Clark/Getty Images)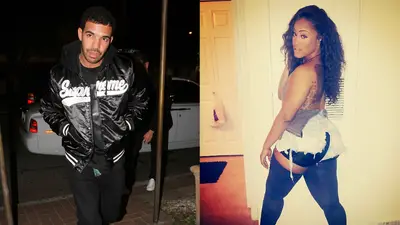 6 / 6
Jhonni Blaze Apologizes to Drake  - The stripper who was at the center of the Drake investigation we mentioned the other day has now apologized. Her name is Jhonni Blaze and she called into The Madd Hatta Morning Show to explain her side of the story and it seems like it was a misunderstanding that got blown out of proportion."I would never talk about nobody and I don't have nothing bad to say about Drake. I never called the police on Aubrey [Drake]," she said. Blaze explained that she called the cops because some guys told her friend that she [Blaze] was going to "get hers issued" following a minor disagreement with Drake. She took it as a threat and went to authorities for documentation and protection.  On her apology:"I did what was right as a woman and just filed a police report for my safety in case something happened to me. I apol...