Lessons From the Red Carpet: How Celebs Stay Healthy
Angela Bassett, Jussie Smollett and others share tips.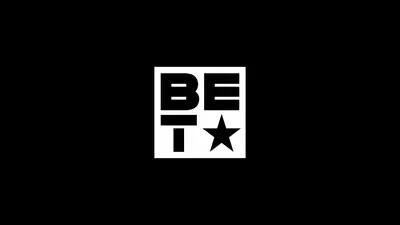 1 / 43
A-List Advice - Yes, the rich and famous have wealth to help them stay healthy, but that doesn't mean they can't shell out helpful advice that we can use in our daily lives. Read some great tips on how celebs keep their physical and emotional health on point. —Kellee Terrell(Photos from left: Joe Scarnici/Getty Images for NAACP Image Awards, Angela Weiss/Getty Images, Stephen Lovekin/Getty Images)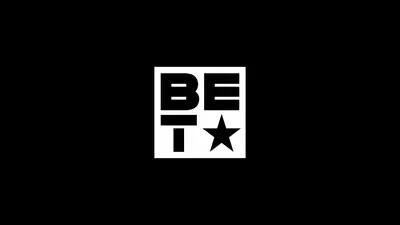 2 / 43
Zoe Kravitz: Black Girls Have Eating Disorders, Too - Recently, Zoe Kravitz, daughter of Lisa Bonet and Lenny Kravitz, admitted that she struggled with bulimia and anorexia in the past. Being the only child of parents who have been praised for their looks took a toll on her and made it hard for her to "love herself." Zoe has stressed the need for us to talk more about body image and issues with food. Sharing her story also reminds us that eating disorders are not just white-girl problems.  (Photo: Dimitrios Kambouris/Getty Images for Dior)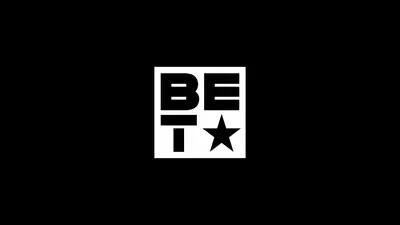 3 / 43
Jussie Smollet: We Have to Keep Talking About HIV - Fox's Empire star Jussie Smollett is not only just a handsome face, but an avid HIV/AIDS advocate. In a recent interview, he stressed that in order to really fight HIV in our community, we have to keep talking about the epidemic and do our part to de-stigmatize the disease.  (Photo: Jason Kempin/Getty Images for Human Rights Campaign)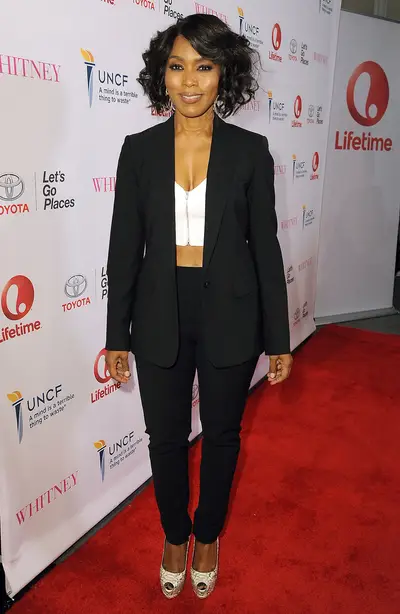 4 / 43
Angela Bassett: Exercise More Often Than Not - Oscar-nominated actress Angela Bassett makes being 50 look oh so good. Last year she told the Chicago Sun-Times that she stays youthful and healthy by eating clean with lots of veggies and she stays toned by exercising more days than not. Pretty sound advice! (Photo: Angela Weiss/Getty Images)
Photo By
Photo: Angela Weiss/Getty Images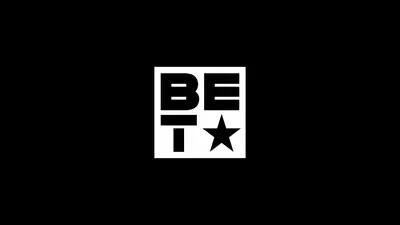 5 / 43
Ludacris: Surround Yourself With People Who Work Out, It Will Rub Off - Ludacris told Details that what really inspired him to work out religiously was being part of the Fast and Furious franchise. Being around Vin Diesel and Dwayne Johnson and seeing how much they exercised helped him create his own routine and take his workouts up a notch. Luda now works out six days a week.(Photo: Frazer Harrison/Getty Images for iHeartMedia)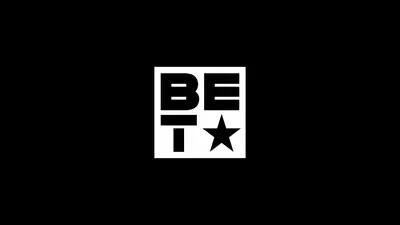 6 / 43
Zendaya: Don't Let People Steal Your Shine With Their Ignorance - While Zendaya rocked the red carpet during this year's Oscars with her dreads, not everyone had nice things to say. But it's what Zendaya did that is an inspiration to others: Emphasizing the beauty of the diversity of our hair. (Photo: Mike Windle/Getty Images for Variety)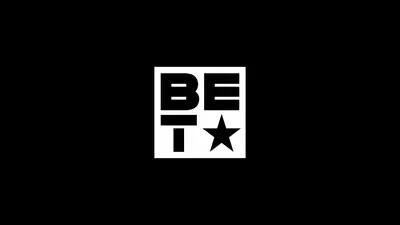 7 / 43
Chad Coleman: Pumping Iron Is Important - Chad Coleman, formerly in The Walking Dead, told Reddit that even in his busy schedule, the way he chooses to stay fit is with weight training. His strategy includes choosing one or two body parts a day with abs work and alternate. He also mixes in 20-40 minutes of cardio, too, making sure he takes Sundays off. (Photo: Alberto E. Rodriguez/Getty Images)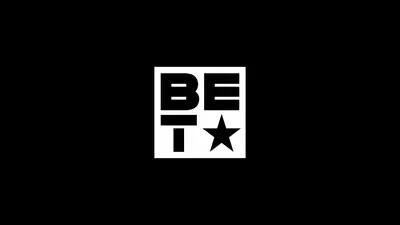 8 / 43
Azealia Banks: Call Out the Double Standards in Society - While the Harlem-born rapper may be best known for saying outrageous things and having Twitter beefs, Azealia Banks is courageous for her ability to vocalize the double standards that Black women face. From colorism to racism to sexism, being able to all call these -isms out can be freeing to our spirit. (Photo: John Sciulli/Getty Images for Nasty Gal)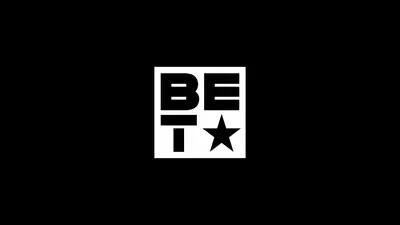 9 / 43
Nick Cannon: Put Your Ego Aside and Get a Check-Up Regularly - Nick Cannon recently told Jet Magazine that he felt like he was the "typical male" and didn't want to go to the doctor — and that played a role in his health. Now, he wants for other young African-American to put their egos aside and start seeing doctors regularly. He is also a proponent of everyone getting an annual flu shot to protect themselves and their loved ones.  (Photo: Jason Merritt/Getty Images)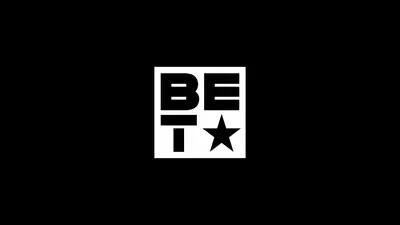 10 / 43
Danai Gurira: You Always Have 20 Minutes to Work Out - The sword-wielding Walking Dead  actress is in super shape playing Michonne. Even with 18-hour days on set, actress Danai Gurira told Self that no matter what, we all have 20 minutes to work out. One way that Gurira gets her workouts in is by making sure her trailer is stocked with a yoga mat and Jillian Michaels DVDs.  (Photo: Jamie McCarthy/Getty Images for EJAF)
11 / 43
Kerry Washington: Pilates Is a Game-Changer - Scandal star and new mom Kerry Washington has always relied on the power of Pilates to help tighten her tone on her petite frame. Her Pilates trainer told Shape magazine that Washington does Pilates three to four times a week for an hour and that this low impact exercise is perfect for Washington given that she has a pinched nerve in her neck.  (Photo: Jamie McCarthy/Getty Images for ACE Awards)
Photo By
Photo: Jamie McCarthy/Getty Images for ACE Awards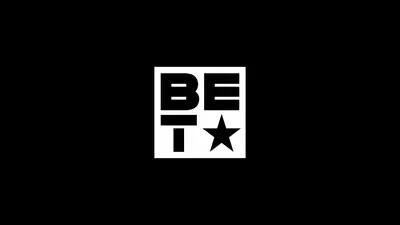 12 / 43
Nelly: If Anything, Do Sit-Ups and Push Ups - Rapper and Nellyville star is known for his banging physique. His tip: Even if you don't have access to a gym, there are basic moves you can do to build muscle and tone up. He recently told BlackDoctor.Org that no matter what, he does 1,000-1,500 sit ups and push-ups every day. He also likes to play basketball to get his cardio in, too. (Photo: Christopher Polk/Getty Images for NARAS)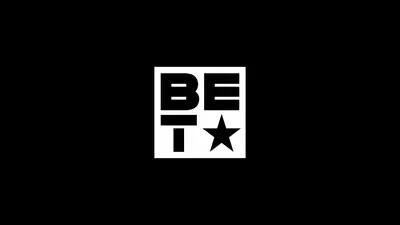 13 / 43
Missy Elliott: Losing Weight Can Do Wonders for Other Chronic Issues - The rapper-producer credits that getting her Graves' disease in check was mostly due to losing a gang of weight — 70 pounds. While it was hard, she says by eating right and losing weight, she no longer has to take medication and she is managing her thyroid disease much better, the Daily Mail reported. (Photo: Cindy Ord/BET/Getty Images for BET)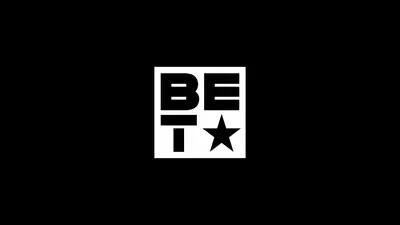 14 / 43
Anthony Anderson: I'm Vegan-ish - The Black-ish star, who also has diabetes, recently told People.com that even having lost 47 pounds, he has also adopted a more plant-based diet. While he doesn't know how long his vegan-ish diet will last, he is proud of how far he has come. "One morning when I woke up I was like, 'OK, today's the day to start.' And I never looked back."  (Photo:  CPA, PacificCoastNews)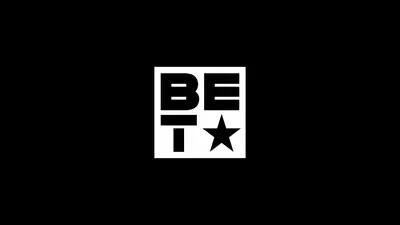 15 / 43
Jada Pinkett Smith: Veggies and Chicken Are Everything - The 43-year-old mother of two and actress nourishes her body by eating tons of veggies and lean meats like chicken and fish — with kale being one of her fave green leafy veggies. She also recommends being active every day or every other day, but at your own pace. "Remember, beauty is all about how you feel about YOU, no matter color, shape or size," she says.  (Photo: Ben Gabbe/Getty Images)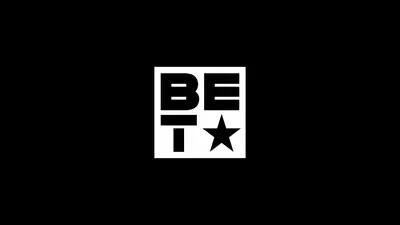 16 / 43
Mike Epps: Boxing Is No Joke - Have you seen comedian Mike Epps's body lately? It's pretty amazing — and he attributes his new buff look to taking boxing classes for cardio and strength with his trainer and former boxer, Rickey Funez. Learn how to do your own 15-minute home workout here.(Photo: Mike Epps via Instagram)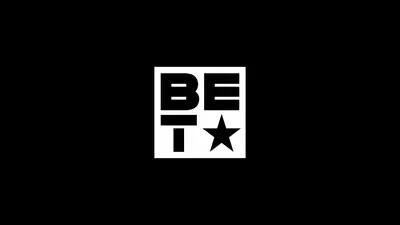 17 / 43
Zoe Saldana: Enjoy Life…and Food - While the Dominican actress and mom-to-be may be known for her thin frame, Zoe Saldana isn't one for diets. She told Women's Health that it's important to enjoy life and food, because you only live once, but "then [to] work out, be healthy and keep that heart strong and healthy!" (Photo: Tim P. Whitby/Getty Images)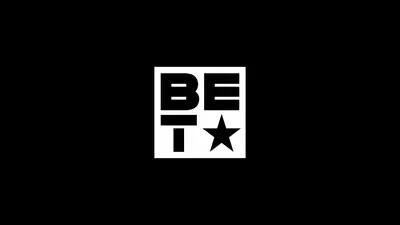 18 / 43
Jazmine Sullivan: I'm Big! Now Carry On - The Grammy-nominated singer recently took to Instagram to express that she isn't pressed about her weight and has learned to love who she is, especially after being in an abusive relationship, Essence wrote. She also wants us to so the same: "I love u regardless and want u to spend ur day being happy and growing as an individual."(Photo: Paras Griffin/Getty Images)
19 / 43
Naomi Campbell: Yoga Does a Body Good - How does the insanely beautiful 44-year-old supermodel stay in shape? Yoga, of course. Naomi Campbell told Shape magazine this April that she does yoga 60-90 minutes every day because it makes her "feel better physically and mentally." Namaste.   (Photo: Dimitrios Kambouris/Getty Images)
Photo By
Photo: Dimitrios Kambouris/Getty Images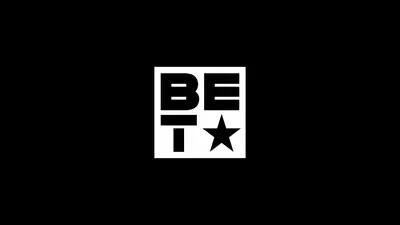 20 / 43
Andre 3000: Eat Your Vegetables - This mostly vegan eating rapper promotes better health by not eating meat or animal bi-products. Andre 3000 loves veggies so much that when asked what his last meal on Earth would be, he said, "Broccoli." He also loves kale — peep his recipe for it.  (Photo: Dimitrios Kambouris/WireImage)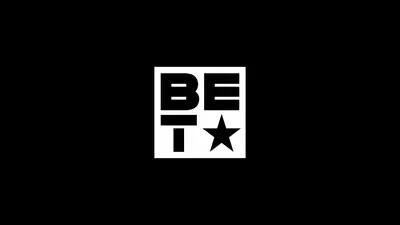 21 / 43
Gabourey Sidibe: Love Yourself No Matter What Size You Are - In a recent speech at a Ms. Foundation event, Oscar-nominated actress Gabourey Sidibe sounded off about how she refuses to hide and be ashamed of being obese. She believes that regardless of size, she dares to be confident and happy — and talented of course.  (Photo: Astrid Stawiarz/Getty Images for Ms. Foundation For Women)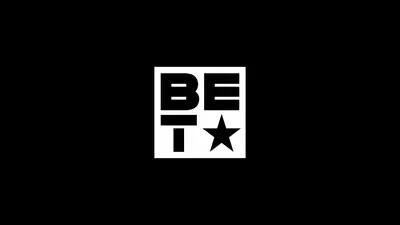 22 / 43
Lenny Kravitz: Take Your Workout to Go - The singer and Hunger Games actor has an amazing body. Even with Kravitz's busy schedule, he always carries a jump rope with him so that if he can't make it the gym or is short on time and he can whip it out and get a workout in.  (Photo: Mike Coppola/Getty Images for Pepsi)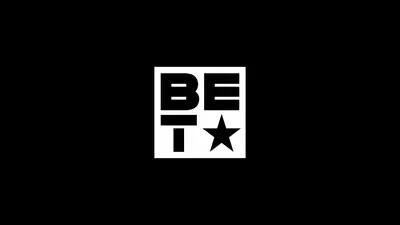 23 / 43
Halle Berry: Don't Try Crazy Diets After Giving Birth - While other celebs may be working out and dieting soon after giving birth, mother and actress Halle Berry has a different approach. She is breastfeeding and isn't dieting and says her main goal is to be "happy and healthy." She is slowly getting her body back and there's nothing wrong with that. (Photo: Jason Merritt/Getty Images for EIF Revlon Run Walk)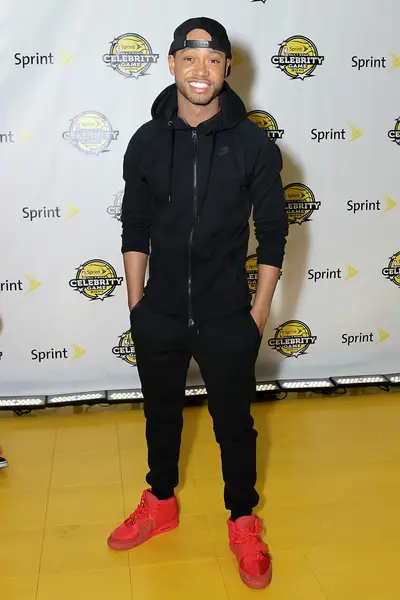 24 / 43
Terrence J: For Leaner Abs, Eat More Protein and Veggies - E! News host and actor Terrence Jenkins loves his abs — who wouldn't? He claims while crunches and cardio are good, he also shapes his six-pack with his diet. He suggests eating more lean protein and green veggies, which can help burn fat. (Photo: Leon Bennett/Getty Images)
Photo By
Photo: Leon Bennett/Getty Images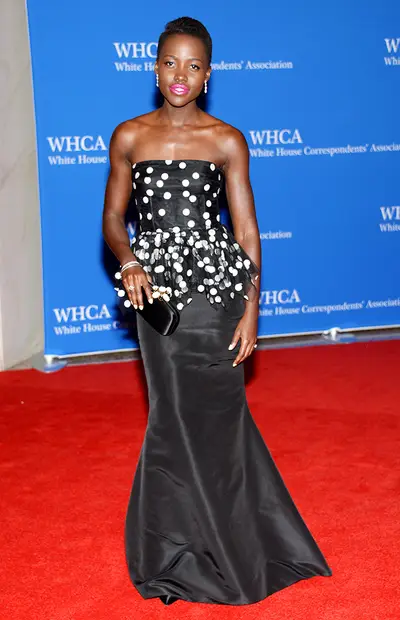 25 / 43
Lupita Nyong'o: Drink More Water to Get Glowing Skin  - The Oscar-winning actress and "Most Beautiful Person" attributes her amazing skin to drinking a lot of water. Nyong'o also loves using natural oils such as avocado oil and Hawaiian kukui oil on her skin to give it that glow and perfect moisture balance.  (Photo:  Evan Agostini/Invision/AP)
Photo By
Photo: Evan Agostini/Invision/AP Photo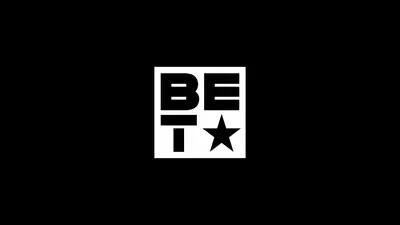 26 / 43
Brandon Marshall: Don't Be Afraid to Get Mental Health Help - This football star and mental illness advocate, who also suffers from borderline personality disorder, is committed to breaking down the walls of stigma when it comes to mental illness. Marshall wants for others, especially other athletes, to not suffer in silence or be afraid of what others think. (Photo: Bryan Bedder/Getty Images)
27 / 43
Alicia Keys: Empower Yourself About HIV With Knowledge - Grammy-winning singer and AIDS advocate Alicia Keys believes that in order to protect yourself against HIV, you have to educate yourself about the disease, from risk factors to how its transmission. "HIV can happen to anyone and knowledge is empowering," she says.  (Photo: Brendon Thorne/Getty Images)
Photo By
Brendon Thorne/Getty Images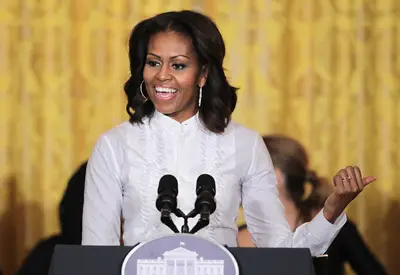 28 / 43
First Lady Michelle Obama: Strike a Pose - Known for her grace, class and fashion, first lady Michelle Obama always makes health a priority. She recently admitted to People magazine that she has incorporated yoga into her workout routine to work on her flexibility and balance so that she's "not falling and breaking a hip one day." Namaste, folks! (Photo: Alex Wong/Getty Images)
Photo By
Photo: Alex Wong/Getty Images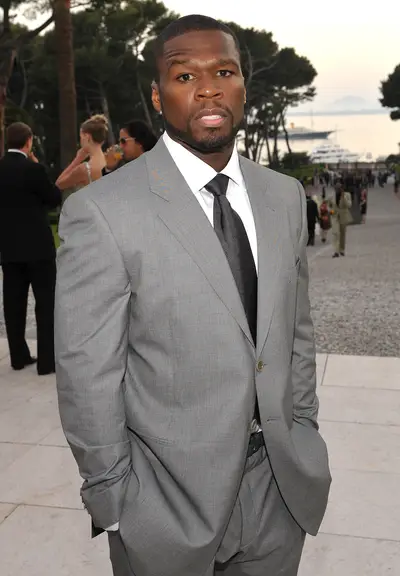 29 / 43
50 Cent: Turn a Bad Situation Into a Good One - Rapper and actor 50 Cent told The Today Show that getting shot is what inspired him to start taking care of his body better and working out. The fitness-book author also said that he stopped drinking and doing drugs in order to be a better fitness role model. (Photo: John Shearer/Getty Images for amfAR)
Photo By
John Shearer/Getty Images for amfAR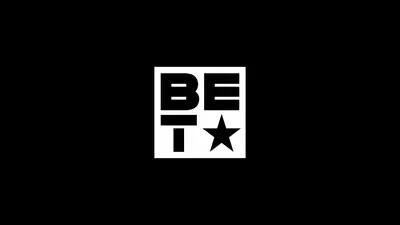 30 / 43
Mary J. Blige: Swimming Helps Me Stay Fit - In the December 2013 issue of Shape, the queen of hip hop soul, Mary J. Blige, shared that to keep things fresh in her workouts, she learned how to swim. "At first it was very hard, but once I got in the water and figured out how to breathe, it was so liberating." (Photo: Frazer Harrison/Getty Images)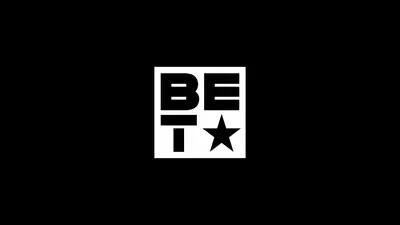 31 / 43
Omari Hardwick: Playing Sports Taught Me a Lot - Being Mary Jane actor Omari Hardwick admits that playing football taught him to never give up. "Football provides a variety of challenges that will test (and help to build) your perseverance. You will sometimes lose a game, and you will sometimes have to deal with situations that will challenge you emotionally, physically and mentally," he says on BlackDoctor.org.  (photo: John Ricard / BET).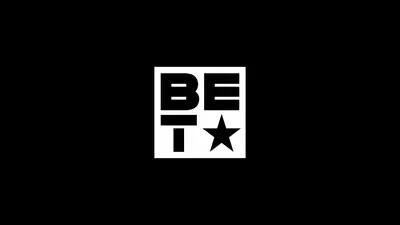 32 / 43
Kevin Hart: Work Out With Your Friends - With his busy schedule, The Real Husbands of Hollywood star Kevin Hart relies on his friends to help motivate him to work out five to six days a week. He also takes the time to relax, too. He recently told WebMD, "To me, to relax is spending time with my kids or being in my house on a nice comfortable couch watching TV."  (Photo: Daniel Zuchnik/Getty Images)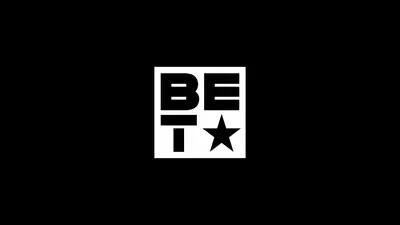 33 / 43
Traci Braxton: You Can't Eat Everything You Want - Braxton Family Values star Traci Braxton lost a whopping 64 pounds after her doctor told her she was pre-diabetic. She says that she loved food and ate what she wanted, when she wanted. She re-evaluated her diet and started working out three days a week for one to two hours. She also set a realistic goal to lose her weight: two years. (Photo: Ivan Nikolov/WENN.com)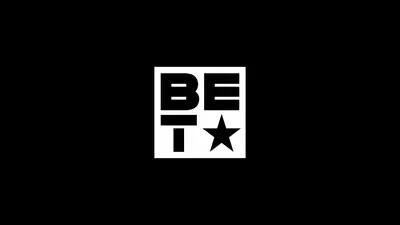 34 / 43
President Barack Obama: Quitting Smoking Is Hard - It's refreshing when the world's most powerful man can admit that not everything comes easy to him. President Barack Obama used to smoke five times a day and struggled with quitting. POTUS credits first lady Michelle Obama, who "scared him into quitting six years ago," NBC reported. The takeaway: Always have someone in your corner when you have a major health goal.  (Photo: AP Photo/Carolyn Kaster)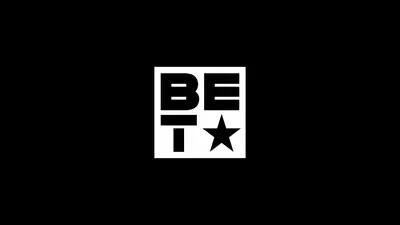 35 / 43
Beyoncé: Fitness Is About Your Mindset - Even Beyoncé knows that when it comes losing weight, you have to be realistic, dedicated and possess the right mindset. "The truth is, it's a lot of sacrifice. It's more about your mental strength than physical strength. You have to push yourself. It doesn't matter what trainer you have. And it doesn't matter what program you're on."(Photo: Paul Martinka / Splash News)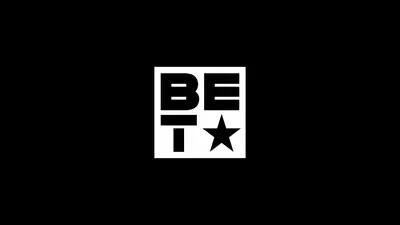 36 / 43
Jamie Foxx: Protein, Protein, Protein! - Jamie Foxx stays lean and fit by eating high-fiber and high-protein meals, he tells Men's Fitness in the November 2013 issue. He opts for protein shakes after his workouts to help build muscle and loves turkey bacon for breakfast to keep him full. These lifestyle changes have made him "feel young," he tells the magazine. (Photo: Francois Durand/Getty Images)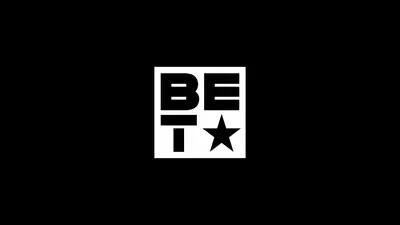 37 / 43
Kelly Rowland: You Gotta Work Hard - In the October 2013 issue of Shape, cover girl Kelly Rowland kept it real: Her body is not about diet fads or gimmicks. Rowland hits the gym hard, five days a week and sometimes with her amazing trainer, Jeanette Jenkins. Also, Rowland admits that she doesn't deny herself the foods she likes, but limits her portions.  (Photo: Jason Merritt/Getty Images)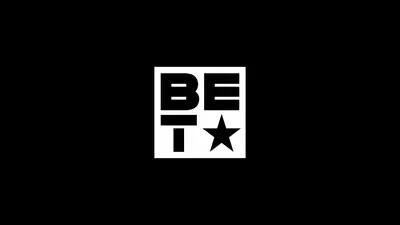 38 / 43
Idris Elba: Try Kickboxing for Cardio - While Idris Elba loves running, swimming and crunches to keep his svelte shape in top-notch form, the Pacific Rim star's workout passion really lies with kick-boxing. When he is not filming, Elba admits to hitting the mats two to three times a week to keep it simple. "I'm not really fussy," he told Men's Fitness in 2011. "I just need a couple of speed bags." (Photo: Larry Busacca/Getty Images)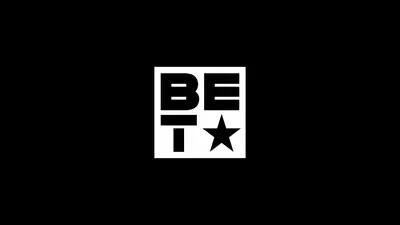 39 / 43
Tia Mowry: It's Important to Slow Down - Actress, author and mother Tia Mowry is always on the run, but she makes time to chill out. She recently told BET.com, "It's also important to slow down and de-stress! So I do things that make me feel great, like yoga, I meditate, cook and read. I also make sure to take my long candlelit baths while listening to Sade." (Photo: Brad Barket/Getty Images for Nickelodeon)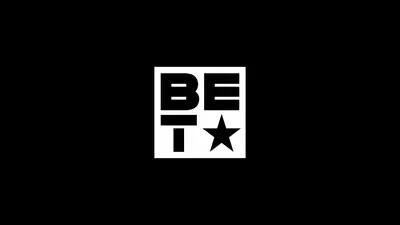 40 / 43
Drake: Endurance Is Key for the Long Haul - Thanks to Grammy-winning rapper Drake's Instagram account, it's clear that he's been hitting up the gym hard-core. But he doesn't just do it for the ladies. In a trailer for his Nothing Was the Same tour, Drizzy does CrossFit-type drills and lifts weights to prepare himself for how physically and emotionally draining touring can be. (Photo: BIGMEDIABOSS/Splash News)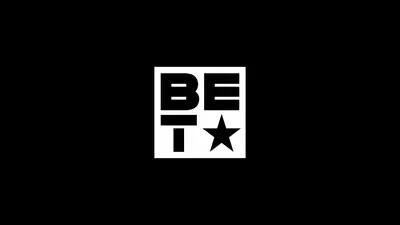 41 / 43
Kim Kardashian: Just Say "No" to Carbs - Kim Kardashian credits her amazing post-baby body on working out and cutting out carbs. The reality star recently tweeted, "I've actually been doing the Atkins diet & luv it," BET.com reported. The Atkins diet cuts out carbohydrates (pasta, sugar and bread) and encourages eating more protein instead. (Photo: All Access Photo / Splash News)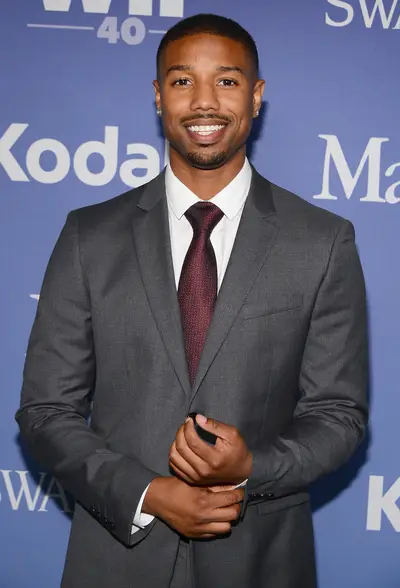 42 / 43
Michael B. Jordan: Rise Above Rejection - Fruitvale Station star Michael B. Jordan believes that it's important to not take rejection personally and to rise above the haters in order to keep your emotional health in check. In 2012 he told Men's Health that working in Hollywood has taught him to "thicken his skin" and "use his fear to help raise the bar." Wise words to live by.  (Photo: Mark Davis/Getty Images for Women In Film)
Photo By
Photo: Mark Davis/Getty Images for Women In Film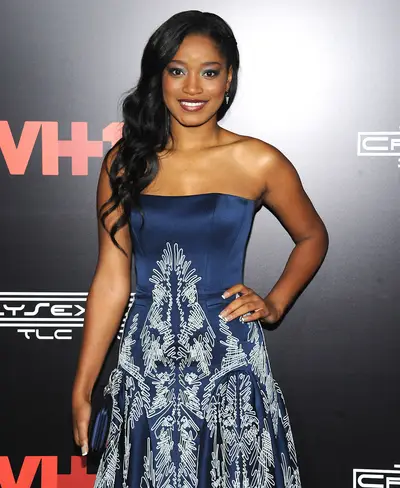 43 / 43
Keke Palmer: Love Yourself for Who You Are - Actress Keke Palmer recently opened up that she struggled with loving her darker skin and "prayed for lighter skin" as a young child. Her admission was revealed during the Hollywood Confidential Panel in Los Angeles. Luckily she realized when she was 13 that she was beautiful just the way she was. (Photo: Brad Barket/Getty Images for VH1)
Photo By
Photo: Brad Barket/Getty Images for VH1