Being Mary Jane Style Files Presented By Revlon, Episode 2
Which characters served up style?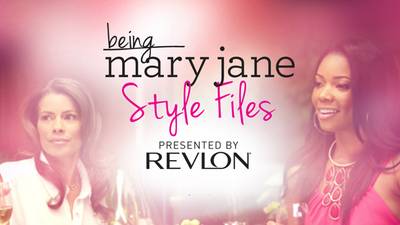 1 / 6
Being Mary Jane  Style Files Presented by Revlon - We're giving you a glimpse of how each of the Being Mary Jane characters measured up in the fashion department for episode 2. Take a look...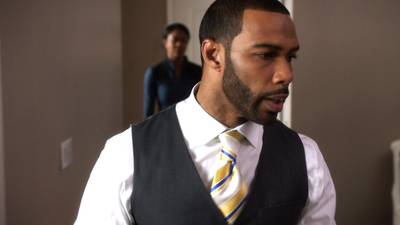 2 / 6
Winning Her Over - Presentation is everything when you're trying to get the woman you "love" and Andre (played by Omari Hardwick) is clear evidence of this as he tries to seduce Mary Jane (played by Gabrielle Union) in a bright yellow and blue striped tie and grey vest. (Photo: BET)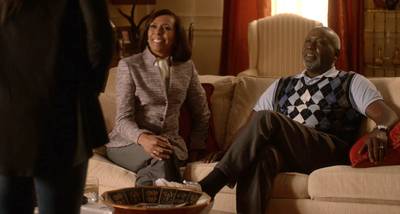 3 / 6
Age of Class - Showing that even a lady of wisdom can dress well, Paul Patterson, Sr. (played by Richard Roundtree) is surprised by an old friend who arrives in a tweed blazer and pale yellow scarf. Should Mary Jane have to watch out for this lady...and her style?(Photo: BET)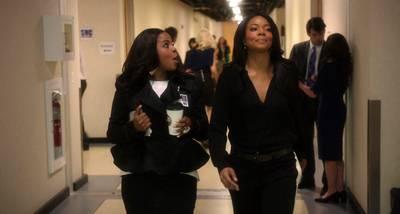 4 / 6
Office Runway - Mary Jane is one of the faces of SNC, so it helps for her to look good while shining on TV. Here she's rocking a simple black, silk jumpsuit number as she walks with one of her girlfriends, Michelle (played by Brely Evans), who seems to be coodrinating with her in a black peplum jacket. (Photo: BET)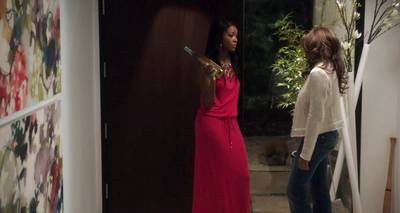 5 / 6
Lounging In Luxury - What did Beyoncé say? "I woke up like this, flawless!" Well Mary Jane took a few tips from the BeyHive and decided to wear this fuschia jersey dress for her girls night in with a matching, abstract neck piece to dress it up!(Photo: BET)
6 / 6
Purse-ing to Purse-ing - Dr. Lisa (played by Latarsha Rose) flashes Michelle's designer bag, but it doesn't look too bad with her slate gray tank top and iridescent skirt accent accessories.(Photo: BET)