Trophies: Here's What All Serena Williams's Grand Slam Wins Look Like
All she does is win. Tennis star defeats at Wimbledon.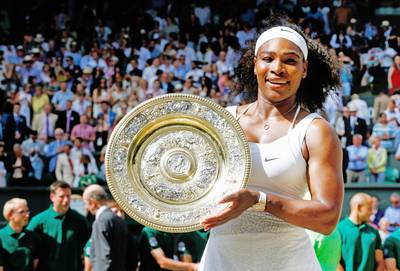 1 / 21
Serena Slam - Completing the "Serena Slam" today in London, Serena Williams defeated Spaniard Garbine Muguruza 6-4 6-4, making it the second time in her career that she's won four straight majors. And if she wins the U.S. open in September, she's be the first since Steffi Graf in 1988 to achieve a calendar-year grand slam. Serena just keeps making history.(Photo: Julian Finney/Getty Images)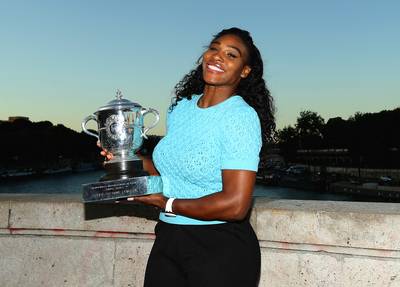 2 / 21
20th Grand Slam Title - Williams's 6-3, 6-7 (2), 6-2 win over Lucie Safarova in the French Open's title match this year gave the tennis great her 20th career Grand Slam win. She's now only two Grand Slam tournament wins from tying Steffi Graf's 22 and four away from having the same mark as Margaret Court's 24 as the women with the all-time most Grand Slam wins.(Photo: Clive Brunskill/Getty Images)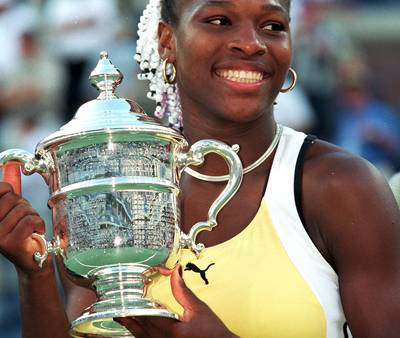 3 / 21
1999 U.S. Open - Serena Williams was only 17-years-old when she defeated Martina Hingis to win her first U.S. Open and Grand Slam title. Yeah...starting her reign atop women's tennis was a good reason to flash those pearly whites.  (Photo: Jamie Squire/Getty Images)
Photo By
Photo: Jamie Squire/Getty Images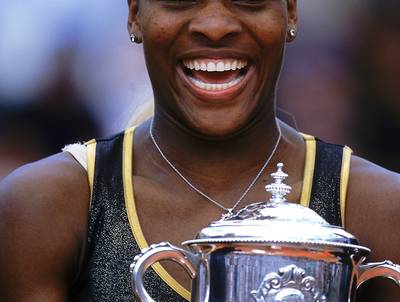 4 / 21
2002 French Open - June 2002 — Serena Williams was all smiles, defeating her older sister Venus Williams on the clay court for her first French Open win. (Photo: Mike Hewitt/Getty Images)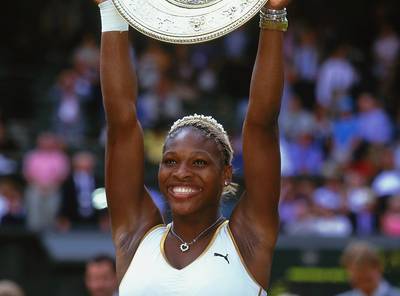 5 / 21
2002 Wimbledon  - Serena Williams will never forget her first Wimbledon trophy, which she scored by also defeating her sister Venus Williams in straight sets.(Photo: Mike Hewitt/Getty Images)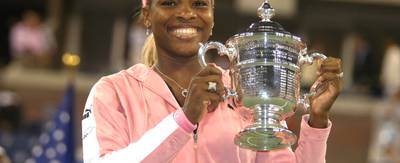 6 / 21
2002 U.S. Open - New York, New York...big city of dreams. Serena Williams knows. (Photo: Al Bello/Getty Images)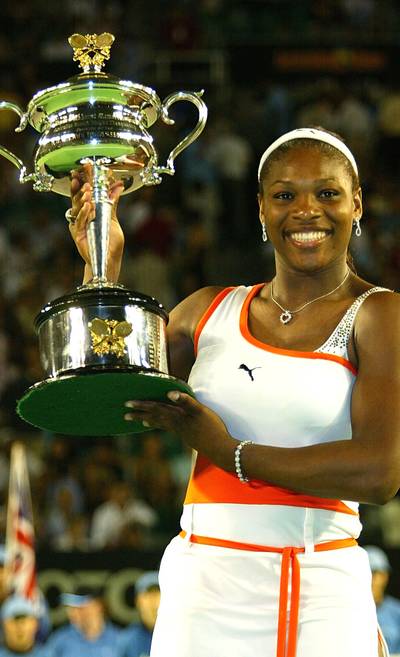 7 / 21
2003 Australian Open - Serena Williams has done plenty of smiling for the cameras throughout her career. (Photo: Sean Garnsworthy/Getty Images).
Photo By
Photo: Sean Garnsworthy/Getty Images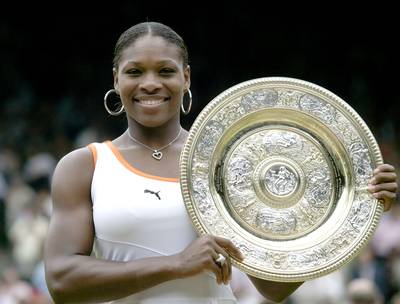 8 / 21
2003 Wimbledon - Serena Williams made it back-to-back Wimbledon wins, once again taking bragging rights from big sis. (Photo: Phil Cole/Getty Images)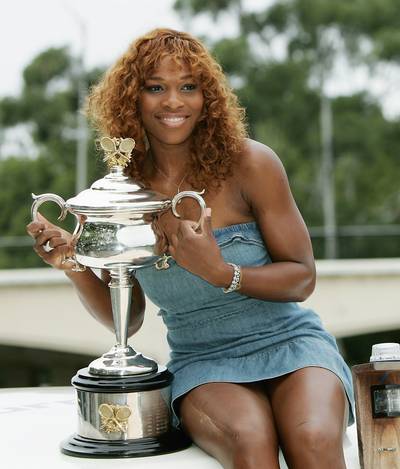 9 / 21
2005 Australian Open - Winning so much has kept that smile on Serena Williams's face all these years. Gotta love it.(Photo: Clive Brunskill/Getty Images)
Photo By
Photo: Clive Brunskill/Getty Images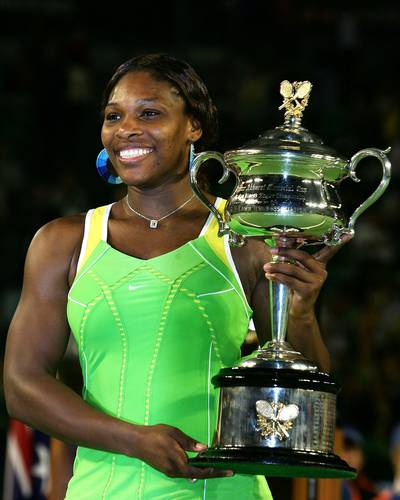 10 / 21
2007 Australian Open - Serena Williams made quick work out of Maria Sharapova for yet another Australian Open title.   (Photo: Mark Dadswell/Getty Images)
Photo By
Photo: Mark Dadswell/Getty Images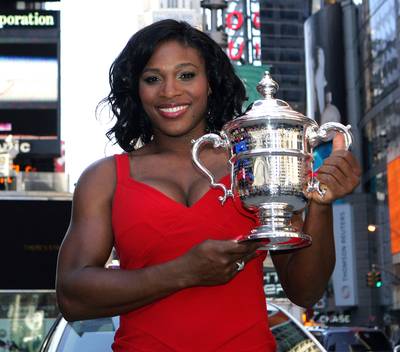 11 / 21
2008 U.S. Open - Every time she goes out, you know she has to show out. Top of the world! (Photo: Mike Stobe/Getty Images)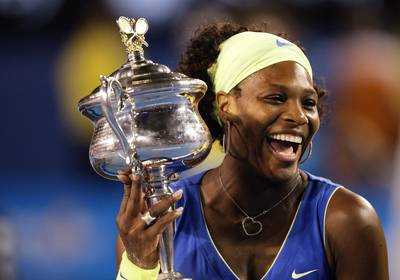 12 / 21
2009 Australian Open - Soak it up, Serena Williams! Another well-deserved win.  (Photo: Lucas Dawson/Getty Images)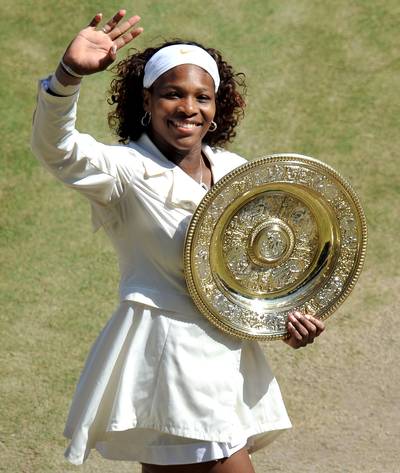 13 / 21
2009 Wimbledon - This Wimbledon win had to have been extra sweet for Serena Williams. Not only was it her third Wimbledon shield, but she extracted some revenge, defeating Venus Williams, who had knocked her out in the same tournament's final a year ago. Little sis still has it.(Photo: Carl De Souza/Pool/Getty Images)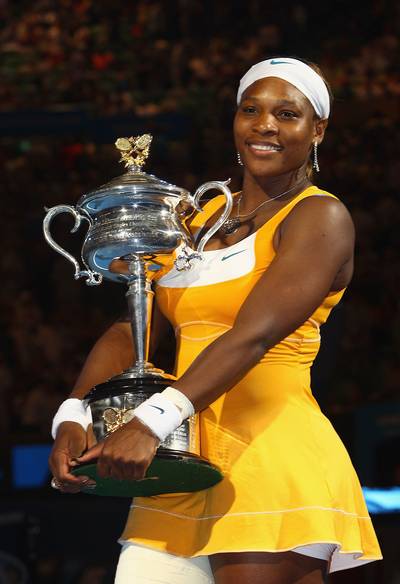 14 / 21
2010 Australian Open - This is what all-time sports greatness looks like.(Photo: Mark Dadswell/Getty Images)
Photo By
Photo: Mark Dadswell/Getty Images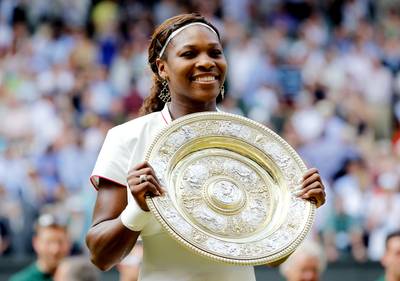 15 / 21
2010 Wimbledon - Set them up in front of Serena Williams at the net and she's going to knock them down. That's been Serena's call to tennis fame all these years.(Photo: Matthew Stockman/Getty Images)
Photo By
Photo: Matthew Stockman/Getty Images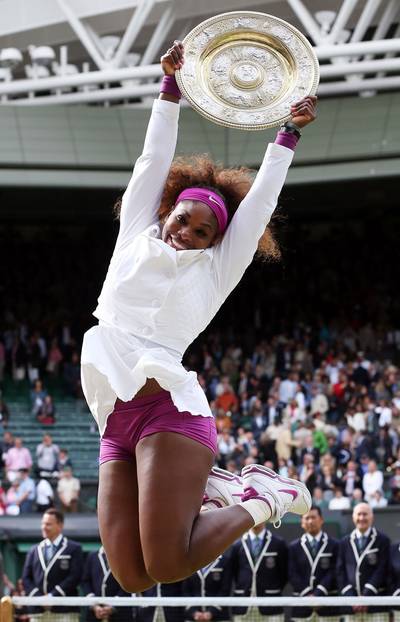 16 / 21
2012 Wimbledon - Can you say five-time Wimbledon champion? Laying it on thick in those record books. (Photo: Julian Finney/Getty Images)
Photo By
Photo: Julian Finney/Getty Images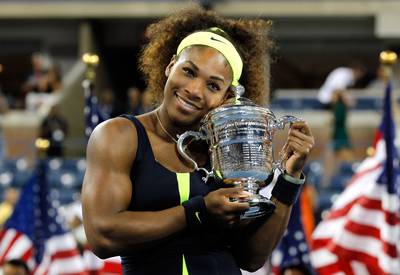 17 / 21
2012 U.S. Open - Because winning never, ever gets old.(Photo: Mike Stobe/Getty Images for USTA)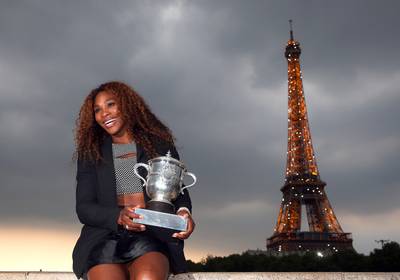 18 / 21
2013 French Open - Two global icons — Serena Williams and the Eiffel Tower. Fitting backdrop to Serena's greatness.(Photo: Julian Finney/Getty Images)
Photo By
Photo: Julian Finney/Getty Images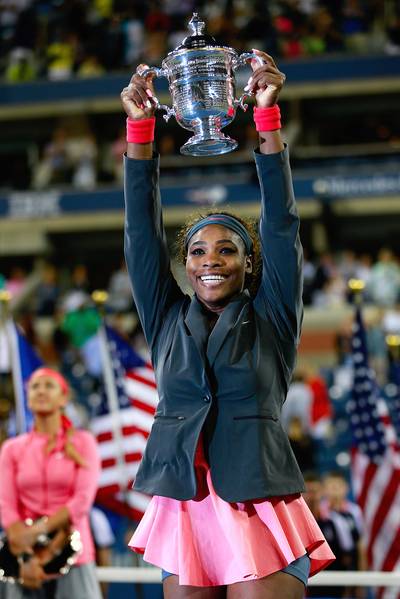 19 / 21
2013 U.S. Open - Hold that trophy up proud, Serena Williams! It's still your time.(Photo: Chris Trotman/Getty Images for the USTA)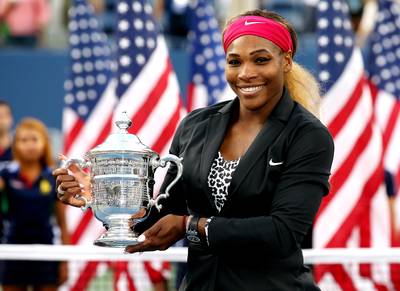 20 / 21
2014 U.S. Open - That's three straight U.S. Open trophies and six overall throughout her illustrious career. There's nothing Serena Williams can't do.(Photo: Matthew Stockman/Getty Images)
Photo By
Photo: Matthew Stockman/Getty Images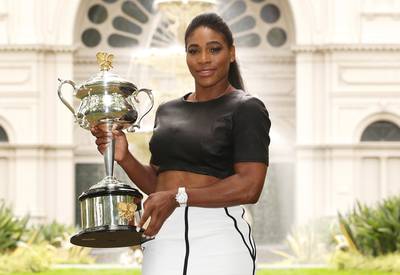 21 / 21
2015 Australian Open - Make that six Australian Open titles on the hard court in the Land Down Under, the most in the Open era amongst women. Dominant...with a fly fashion game to match.(Photo: Scott Barbour/Getty Images)