A Timeline of the Meek Mill vs. Drake Drama
Summer '15 turns to Summer '16, as the battle continues.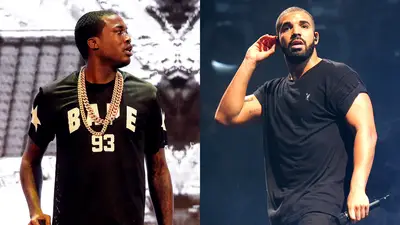 1 / 29
Can't Stop Won't Stop - The Drake vs. Meek Mill battle felt like it had tapered off a few weeks into 2016. Plus, the Joe Budden vs. Drake battle also began to take the headlines during the spring of 2016. But there's just something about the summer that fires up this continuous battle between these two rappers – born during the Summer Fifteen season. In one weekend on August 2016, the battle accrued a few more shots fired thanks to Drake's Summer Sixteen tour. It wasn't all between Drake and Meek though – a crew makes an appearance. So let's kick-off all the way from the beginning of the battle we thought was over. – Jon Reyes & BET Staff(Photos from Left: Neilson Barnard/Getty Images, John Phillips/Getty Images)
Photo By
Photos from left: Neilson Barnard/Getty Images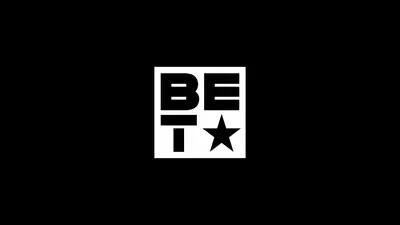 2 / 29
Amen - A mutual respect was always given between the two rappers, as they first rocked together on Meek's 2012 track "Amen." Meek was also at the party when Drake and Chris Brown had their bottle slinging incident and Meek slid with the Young Money MC's team at the time.(Photo: Maybach Music, Warner Bros Music)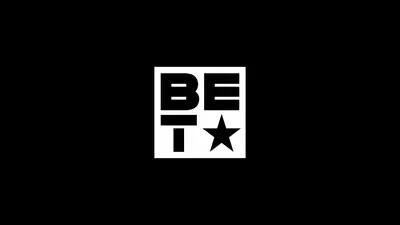 3 / 29
It Was Written... by Whom? - It seemed to be all love just a week ago, but in July, Meek took the gloves off. Tired of constantly being compared to the OVO MC, Meek Mill declared that they weren't in the same league because Drake has help from a ghostwriter named Quentin Miller. Miller also allegedly penned Drake's verse on the track "R.I.C.O.," off the MMG's rapper's sophomore album, Dreams Worth More Than Money. From that point on it was war. What caused this to happen? Well, rumor has it Meek was salty that Drake didn't tweet about his album. Hmmm. OK.(Photo: Meek Mill via Twitter)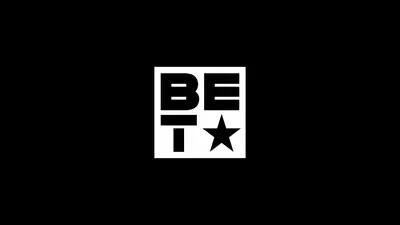 4 / 29
No Turning Back - Once Meek finally revealed his hand, he went straight at Aubrey's neck, calling him a fraud. The crown was being contested as Meek wanted to know who Quentin Miller was running through the 6 with, if they weren't Drake's stories.(Photo: Meek Mill via Twitter)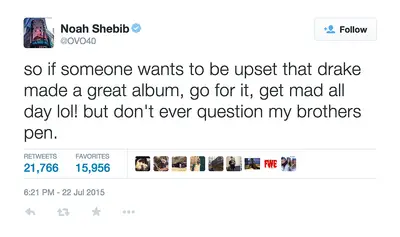 5 / 29
40 Calls Meek's Claims Ridiculous - Drake's producer Noah "40" Shebib" took offense to the accusation early on and went on record to vouch for his partner's writing game and creative process. (Photo: Noah Shebib via Twitter)
Photo By
Photo: Noah Shebib via Twitter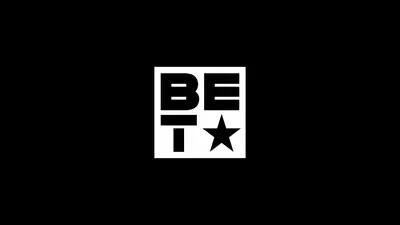 6 / 29
Politics As Usual - Drake's Canadian City Councillor Norm Kelly even came to Aubrey's defense, calling him a Canadian hero and giving Meek a timeout as the beef took a comedic turn.(Photo: Norm Kelly via Twitter)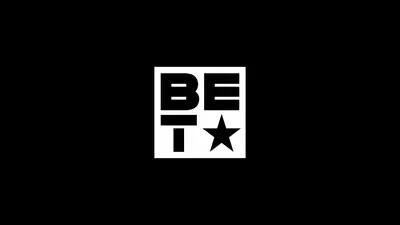 7 / 29
Diplomatic Immunity - You have to admit, Meek's been a good sport after being slandered by Twitter and even replied to Canadian politician Norm Kelly's jovial taunts.(Photo: Meek Mill via Twitter)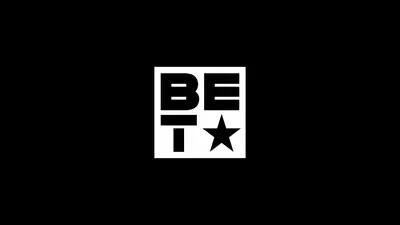 8 / 29
Missed Targets - Funkmaster Flex immediately sided with Meek, calling foul and proclaiming that having ghostwriters was grounds for an immediate dismissal from the debate. Flex even hinted at dropping several reference tracks for Drake songs where Quentin Miller rapped them first.(Photos from Left: Quentin Miller via Instagram, Mark Mainz/Getty Images)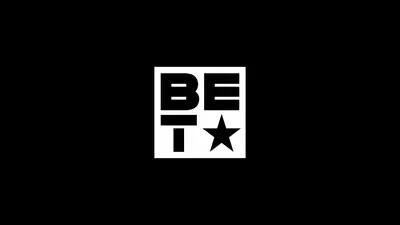 9 / 29
OG Maco and Boi-1da Take Sides - OG Maco called himself defending his friend Quentin Miller by substantiating the ghostwriting claims and agreeing with Meek. He hit up Twitter saying, "Some of us been knew. Meek just put it in the air. Sucks to have to compete with 6 n****s and get compared to 1." This prompted Drake producer Boi-1da to jump in and the two exchanged more words via text. (Photos from left: Alberto Rodriguez/BET/Getty Images for BET, Paul A. Hebert/Getty Images)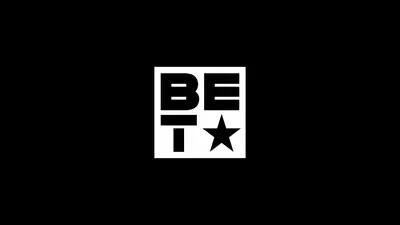 10 / 29
Quentin Miller Speaks - Quentin Miller spoke up, quickly denouncing any truth to him being the mystery writer of Drake's lyrics. Hitting up Tumblr, he stated, "Most of the project was done before I came in the picture.. I remember him playing it for me for the first time thinking "Why am I here?" like.. what does he need me for?? The answer is.. Nothing… I watched this man piece together words in front of me… I watched him write/ replace bars 2- 3 at a time on 6pm in NY.. I witnessed him light up, go in and freestyle madonna…. I took notes from the best in the game…."True or not, Quentin wasn't going to let Meek derail his paper route.(Photo: Quentin Miller via Instagram)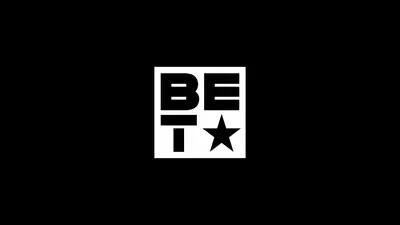 11 / 29
Charged Up - Skipping the Twitter rhetoric, Drake went into the booth and gave the MMG capo a few lyrical gut shots with "Charged Up." Addressing the accusations head on, Drake never once said Meek's name, but the target was clear. "N****s is snitching on us without no interrogation / I stay silent 'cause we at war and I'm very patient / 6 God is watching, I just hope you're prepared to face him / I'm charged up, I'm charged up."Aubrey's wrath further landed on target once more when he addressed their "R.I.C.O." collaboration. "Done doing favors for people 'cause it ain't like I need the money I make off a feature / I see you n****s having trouble going gold / Turning into some so and sos that no one knows / But so it go."(Photo: Drake via Instagram)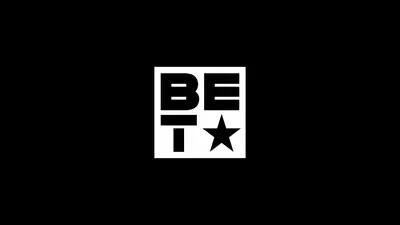 12 / 29
Trigger Fingers Turn to Twitter Fingers - Meek knew he woke the beast and voiced his thoughts on Drizzy being "Charged Up" with his first reply, calling it "baby lotion." (Photo: Meek Mill via Twitter)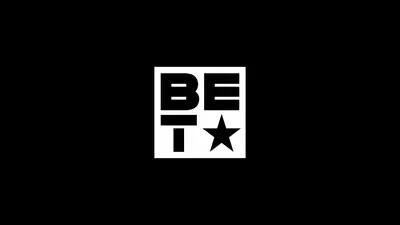 13 / 29
Safaree Drops 'Pipeline' Diss - Meek may have acted like he didn't hear Safaree's stings on "Pipeline" but we sure did. "You dream about Drake numbers in your nightmares but y'all hating on me and my little career." Also claiming he wrote for Nicki, Scaff hammered Meek from several directions.(Photos from Left: Christopher Peterson/Splash News, TheStewartofNY/Splash News)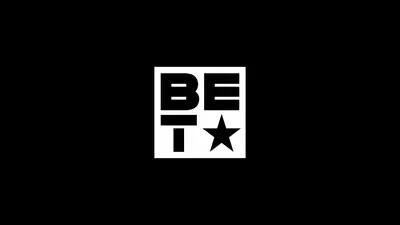 14 / 29
Flex Fumbles - On July 28, Meek left Flex hanging after a promised diss record never arrived. Flex was then christened "Pump Faker Flex" after Hot 97 listeners waited hours for nothing. Pleading his case, the jock released "10 Bands," "R.I.C.O." and "Know Yourself" with Quentin's vocals, but no one cared. (Photos from Left: Mike Coppola/Getty Images for Clear Channel, Jared C. Tilton/Getty Images)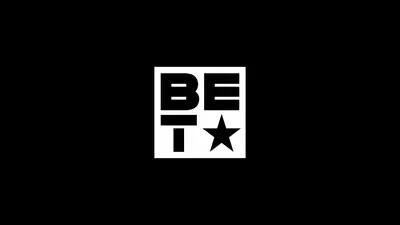 15 / 29
Back to Back - Drake spanked Meek once more when "Back to Back" was heard all around the world. Memes and jokes flooded the Internet just on these bars alone."Is that a world tour or your girl's tour? / I know that you gotta be a thug for her... / Yeah, trigger fingers turn to Twitter fingers / Yeah, you getting bodied by a singing n***a / I'm not the type of n***a that'll type to n****s / And shoutout to all my boss b*****s wifing n****s / Make sure you hit him with the prenup / Then tell that man to ease up."(Photo: Drake via Instagram)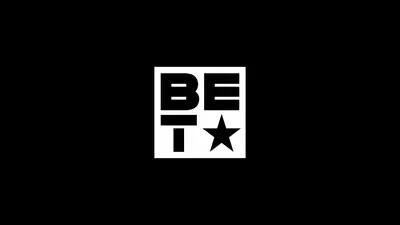 16 / 29
Wanna Know - Meek finally responded back nearly a week later with "Wanna Know," but it wasn't what the masses had anticipated. Other than leaving people wondering which one of T.I.'s friends urinated on Drake's leg, the rest was pretty down hill. He also made mention of Diddy slapping Drake and held his writing game to to the light once again, but everyone expected more from the battle tested MC. (Photo: JLN Photography/WENN.com)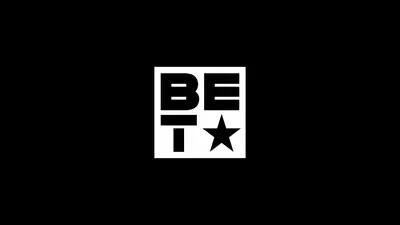 17 / 29
We Waited for This? - Drake's Instagram response when Meek finally replied back with "Wanna Know" revealed the retort wasn't quite what he or anyone was expecting, as everyone wondered where the bars were.(Photo: Drake via Instagram)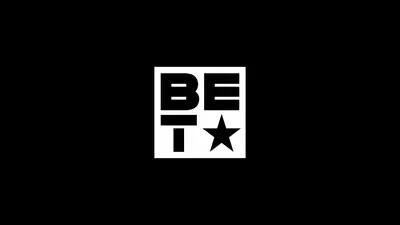 18 / 29
New Friends?  - Charlamagne Tha God has often stated that he wasn't fond of Drake, but did respect his music and thought Meek was out of pocket for jumpstarting the beef. Saying no one cared if Drake uses a ghostwriter or not, Charlamagne even "eulogized" Funkmaster Flex's career after he failed on his promise to deliver Meek's diss record.Drake then mentioned The Breakfast Club host in "Back to Back," where he spit, "You gon' make me buy bottles from Charlamagne." Keeping true to his words, an alliance was formed by the two, and the MMG star eventually received "Donkey of the Day" for releasing the questionable response called "Wanna Know." (Photo: Power 105.1)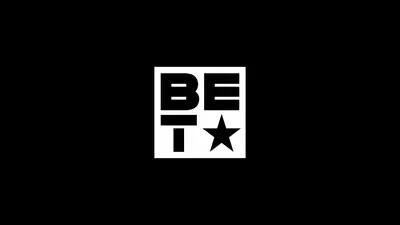 19 / 29
OVO Reactions - Rubbing salt into Meek's wounds, Drake, Kanye and Philly OG Will Smith had a few laughs watching the memes Twitter spawned of Meek. Drizzy used them as part of his show at OVO Fest on the Jumbotron.(Photo: Drake via Instagram)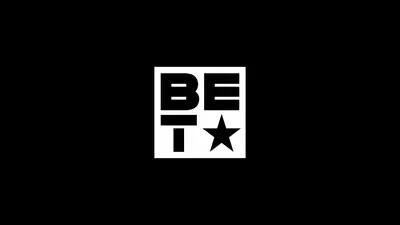 20 / 29
Divide and Conquer - Meek wasn't about to let being clowned on that OVO screen go unanswered and started a barrage of freestyles at his shows taking aim at Drake. During his stop last week in Charlotte, N.C., he got the crowd amped a little when he spit, "Wayne don't f**k with you, Stunna don't f**k with you, Tyga don't f**k with you."Also making note of the concert shooting after OVO Fest last week, he added, "Everybody catching bullet holes, including Drake and the whole OVO."(Photo: Jason Merritt/Getty Images)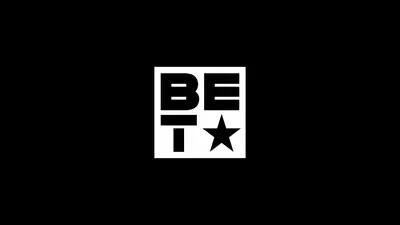 21 / 29
Meek Fires Back At Camden, N.J., Show - Not willing to throw in the towel, Meek popped off on Drake once more during The PinkPrint Tour stop in Camden, New Jersey. Standing next to Nicki, he re-hashed his previous topics to the crowd, declaring, "I don't think it's about no rappin', it's about Nicki / He told us he was first in line but it got tricky / I still wake up with the lady that you said you're first in line with."Referring to Drake's "Only" lyrics, Meek gave Quentin Miller another shout out for his pen game. (Photo: Neilson Barnard/Getty Images)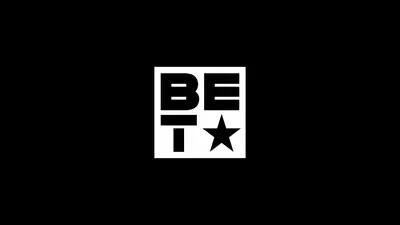 22 / 29
AR-Ab Comes for the Philly King - With his hometown shaking its head as he took the L, Philly rhymer AR-Ab got pulled into the mix with a few Drake shoutouts that Meek didn't sit well with. After Meek sent hate towards his former compadre during a stop on The PinkPrint Tour in Canada, the underground Philly rapper released his own "Back to Back" diss towards Meek. The disrespect included:"Why you diss me, need to diss Drake / That n***a killed you first 48 / Oh, I guess you tough 'cause you not here / You lying to the world like you not scared / You rapping about a life that is not yours / Went to jail for a gun that was not yours."(Photo: AR-Ab via Instagram)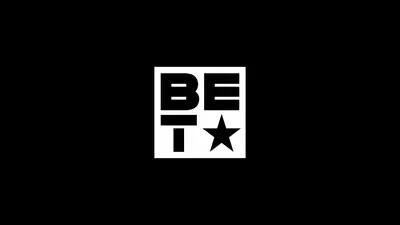 23 / 29
Omelly Fires Back at AR-Ab - Meek's right hand man Omelly was the last to hop into the beef when he fired at AR-Ab's head with his own "Back to Back (AR-Ab Diss)." Putting in work for his Dream Chasers boss, The Philly spitter rhymed, "I'm not trying to hear this top goon of Philly s**t / I rep South Philly where we let them millis rip...Y'all doing all that d**k riding y'all ain't get a check / All y'all wankstas, none of you n****s gangstas."(Photo: Omelly via Instagram)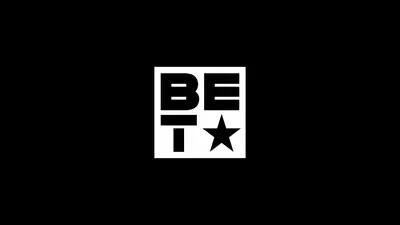 24 / 29
Omeeka 4 Life - Once Drake won the battle round for "Back to Back," rumors swelled that Barbs was dumping her leading man. However, she's remained fairly true to her beau, referring to Meek as her "Baby Father" at various tour stops (including a recent August 8 show), along with posting countless pics of them together on Instagram. Looks like Nicki's in it for the long haul. The real question is: Are she and Drake still cool though?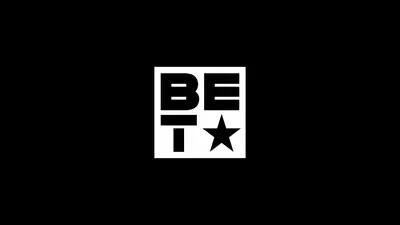 25 / 29
New Year Ish: 'Summer Sixteen' and 'War Pain' - Drake's releases "Summer Sixteen" furthering the jabs. Drizzy premiered the first real glimpse into his Views From the 6 project on OVO Sound Radio and the song is on brand with Drakes snaps and intermittent singing. He charges at Meek with the line:"I let the diss record drop you were standing right below me, n***a," along with, "We must have played it a hundred times, you was going to bed / Why would I put on a vest I expect you to aim for the head? / I coulda killed you the first time / You don't have to try to say it louder n***a / We could hear you the first time / It's nothing personal I would have done it to anyone." Yikes. In addition, Meek Mill also dropped some anti-Drake bars on his latest 4/4 Pt. 2 EP (he also dissed Drake on 4/4 along with 50 Cent, but we saw how well that turned o...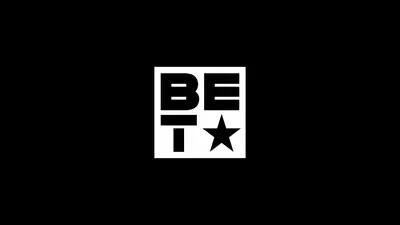 26 / 29
Meek Mill on the Name Drop  - In May 2016, Meek gets on his Snap account and throws a veiled diss at Drake's just released Views album. Then a month later Meek namedrops the Weeknd and accuses Drake of taking the Weeknd's album for himself.(Photo: Bennett Raglin/Getty Images for Power 105.1's Powerhouse 2015)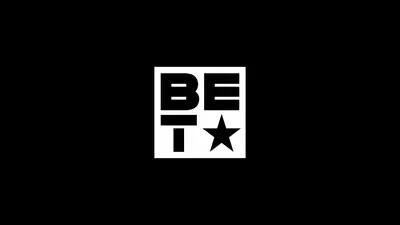 27 / 29
Drake With the Name Calling  - During a tour stop in Washington, D.C., Drake changes up the lyrics on "Back to Back" to refer to Meek Mill as a "p****y." And it's fired up again.(Photo: Paras Griffin/Getty Images for Atlantic Records)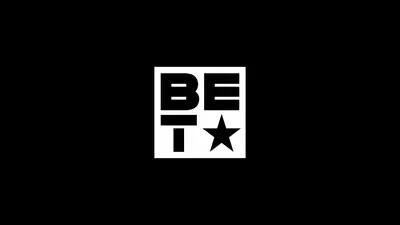 28 / 29
'Back to Back' makes Another Appearance  - The next night, the Summer Sixteen tour takes Drake to Philly. There, Drizzy performs "Back to Back," officially fanning the flames on Meek Mill's home turf. Meek forcasted the heat on Snapchat with a snap that read, "N***as think they finna come to Philly tomorrow and talk that s**t," with an emoji of a Canadian flag and a fire underneath it. (Photo: Tim P. Whitby/Getty Images)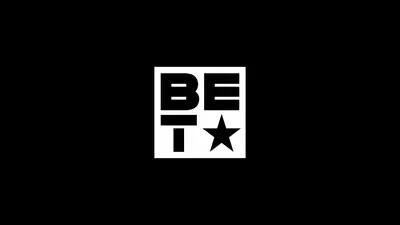 29 / 29
The Crew Waits in Philly  - Some Dreamchaser affiliates wait for Drake outside his tour stop in Philly. While it seems to be a move on Meek's part, the world now awaits for Meek's words on the mic.(Photo: Neilson Barnard/Getty Images)