Rappers Who Channel the Spirit of Malcolm X
MCs who embody the essence of Al-Hajj Malik El-Shabazz.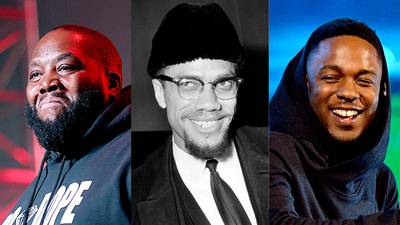 1 / 16
By Any Means Necessary - Malcom X's presence still resonates throughout hip hop, and today would have been the civil rights leader's 90th birthday. In celebration of this milestone occasion, check out a few MCs who have embodied his essence through their actions and rhymes over the years as they fight the current day powers that be. — Michael Harris (@IceBlueVA)(Photos from Left: Karl Walter/Getty Images for Coachella, Express/Hulton Archive/Getty Images, Mike Coppola/Getty Images)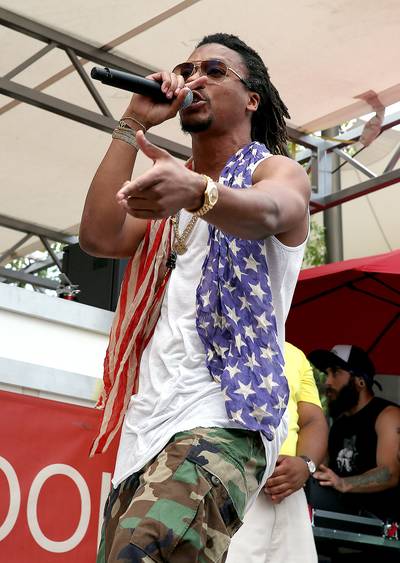 2 / 16
Lupe Fiasco - Just like Malcolm X, Lupe has a drive to inspire Black people to aspire for greatness. Constantly on the front lines and fighting for equality whether by peace or force, the Chicago savior's "Building Minds Faster" put him on his own pedestal as he chanted, "I think I'm Malcolm X, Martin Luther / Add a King, add a Junior / Some Bible verses, a couple Sunnahs / An AK-47, that's a revolution."(Photo: Judy Eddy/WENN.com)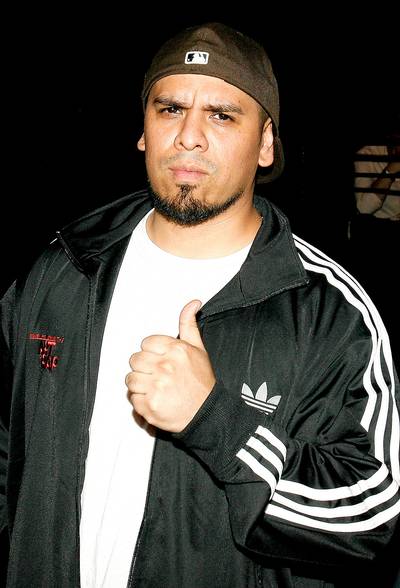 3 / 16
Immortal Technique - Immortal Technique's life parallels with Malcolm X's on so many levels as he once ran the streets before making a   360° change. Not afraid to bear arms either to protect his family and his life, Technique has mentioned on several occasions that the FBI knows his name because of his  lyrics and pointed out on "The Martyr" that, "Malcolm X was seen as a threat to the F.B.I / But to blast 'em they used Muslims from the N.O.I."(Photo: Mike Lawrie/Getty Images)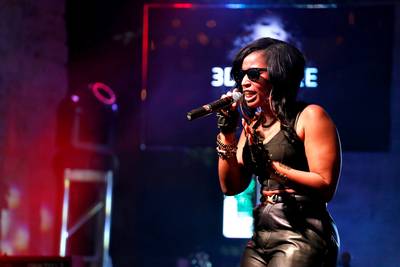 4 / 16
3D Na'Tee - 3D Na'Tee let the hip hop world know they can keep their stripper pole and that Black women are more than sex objects and can lead the revolution too. Pulling the strap and looking out the window like Malcolm, the New Orleans MC took on his persona in her video "Church" and let her Detroit Red speak to those caught up in the struggle.(Photo: Rick Kern/Getty Images for Samsung)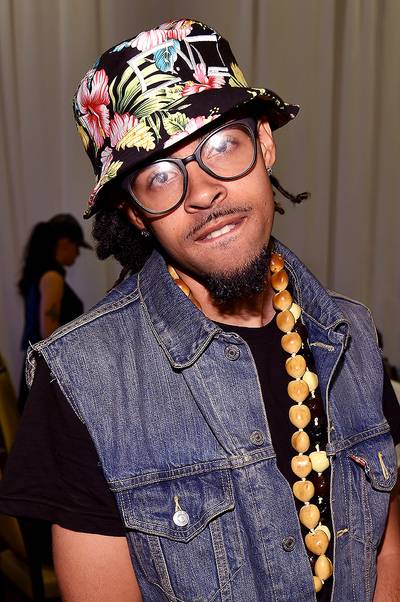 5 / 16
Dee-1 - Dee-1's righteous vibes have been an uphill battle and just like Malcolm, he has refused to sacrifice his people in exchange for riches and stardom. A one man army at times like Al-Hajj Malik El-Shabazz who isn't afraid to go against the grain, Dee-1 channeled some of X's likeness in his rhymes and professed that "he does it for Malcolm and Martin" as his primary reasons to uplift the race.(Photo: Alberto E. Rodriguez/Getty Images for BET)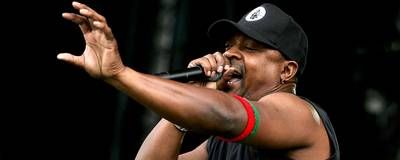 6 / 16
Chuck D - Malcolm was the powerhouse for much of P.E.'s "Fight the Power" stances, and while most of Chuck D's heroes didn't appear on stamps, he kept X's name and teachings in the face of America. From rocking T-shirts and paraphernalia to mixing the minister's speeches into his rhymes, Chuck had you running to books to learn more about Black history.Aside from his political stances, Chuck also pointed out the harm that we do to ourselves on cuts like "Welcome to the Terrordome," where he held a mirror to our collective face with, "Every brother ain't a brother / 'Cause a Black hand squeezed on Malcolm X the man / The shooting of Huey Newton / From a hand of a n***a who pulled the trigga / It's weak to speak and blame somebody else when you destroy yourself."(Photo: Bryan Bedder/Getty Images)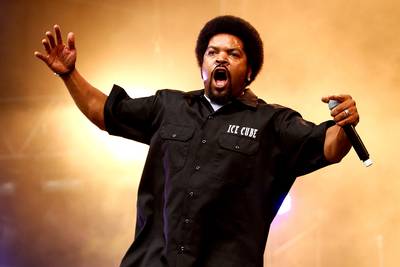 7 / 16
Ice Cube - Cube's non-apologetic pro Blackness has often pulled pages from Malcolm's teachings as neither would back down to racism and weren't afraid to get physical when provoked. Willing to die for his freedom and equality, the West Coast don also flipped his boy in the hood script and toned down his gangsta message in favor of a more revolutionary stance.Tracks like "When Will They Shoot?" exemplified his likeness to X, where he went off with his guns blazing, inciting with, "Godd**n, another f******g payback with a twist / Them motherf*****s shot but the punks missed / Ice Cube is out-gunned, what is the outcome? / Will they do me like Malcolm? / Cause I bust styles, new styles, standing strong! / While, others run a hundred miles/ But I never run, never will/ Deal with the devil with my motherf*****g steel....BOOM!."...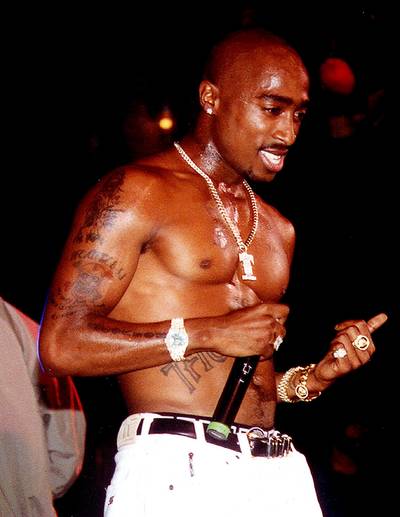 8 / 16
Tupac Shakur - Pac's Black Panther influence fueled his attacks on racist cops and Lady Liberty's unkept promises for racial equality. Like Malcolm, Makaveli wasn't afraid to bear arms and even set it off on police officers who were beating down a Black man. X's passion was also felt throughout Tupac's lyrics on songs like "Words of Wisdom," where he kicked game like, "Protect yourself, reach for what you want to do / Know thyself, teach by what we've been through / Armed with the knowledge of the place we've been / No one will ever oppress this race again / No Malcolm X in my history text, why's that? / 'Cause he tried to educate and liberate all Blacks." (Photo: WENN)
9 / 16
Kendrick Lamar - Malcolm loved himself and his people and Kendrick does too. Kendrick even used his Reebok "Get Inspired" campaign to channel his forefathers as he shared his admiration for X and King as he spit, "Ooh wee, that boy remind me of a young Martin Luther / The way he piece up troopers, then round up shooters / Like Malcolm X did, I stand for what I believe in / That's family, God and honor."(Photo: Chris Weeks/Getty Images for Reebok)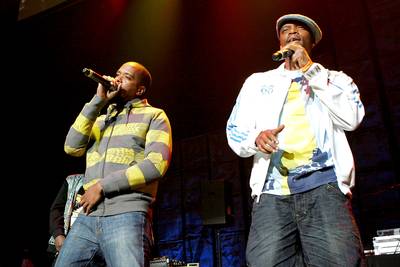 10 / 16
dead prez - dead prez's Revolutionary But Gangsta scribes were partially driven by the "Any means Necessary" lessons taught by Al-Hajj Malik el-Shabazz and they testified that the birth of their knowledge began with "Malcolm, Garvey Huey" as Stic.man preached, "Keep your family living healthy, teach your children 'bout their Blackness / Teach your wifey how to use the ratchet, this s**t is classic / Get your food, clothes n shelter, f**k the system pimp it backwards / I ain't hating, I'm just saying if you wanna be a rapper, study Malcolm, Garvey, Huey."(Photo: Bryan Bedder/Getty Images)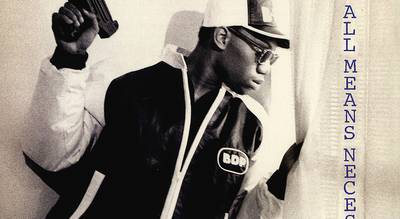 11 / 16
KRS-One - The Teacha titled Boogie Down Production's sophomore album By All Means Necessary to pay homage to the former Nation of Islam leader and even re-shot the iconic pose of him looking out of the window with his gun as the album's artwork.Talking about Malcolm's influences through his many lectures, he actually embodied X and several other revolutionary leaders on "Ah Yeah" when he declared: "I came as Harriet Tubman, I put the truth to Sojourner / Other times, I had to come as Nat Turner / They tried to burn me, lynch me and starve me / So I had to come back as Marcus Garvey, Bob Marley / They tried to harm me, I used to be Malcolm X / Now I'm on the planet as the one called KRS." (Photo: Jive Records)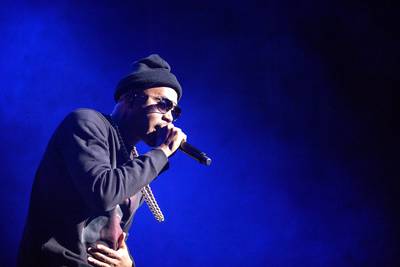 12 / 16
Nas - God's Son got a picture of Malcolm X holding a riffle tatted on his side, so there's no denying the minister's influence. Nas and Killah Priest also saluted Malcolm on "Gun for Gun" as Queensbridge's Finest envisioned X's last moments of life as he pondered, "What did Malcolm think split second before he was shot? / Did he think to hit the deck on the floor before he dropped? / Or did he just say, "F**k it" I'm ah die for my brothers? / 'Cause by killing him just made his words teach others."(Photo: Kimberly White/Getty Images for Hennessy)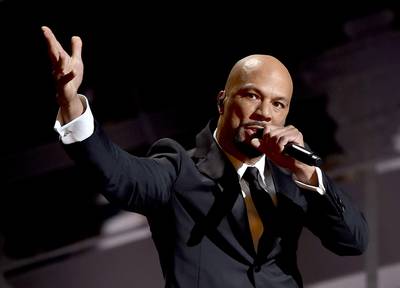 13 / 16
Common - Just like Detroit Red had an enlightenment, so did Common as the B-Boy's rhymes moved toward a more conscious perspective over time. On "Made in Black America," he spoke of this change with, "I'm more than a hot song or a hot album / Ask my ex, I still live on like Malcolm / My spirit and style done a transformation."(Photo: Kevin Winter/Getty Images)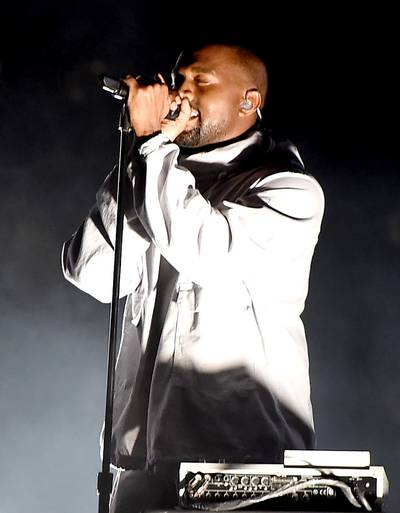 14 / 16
Kanye West - You might say Kanye's militant streak runs in his blood, which is why he's never been shy on fighting for the rights of Black people. His grandfather was civil rights activist Portwood Williams and Malcolm's speeches also left a mark on him, as evidenced when Ye flipped on  "Gorgeous" with, "The soul music of the slaves that the youth is missing / This is more than just my road to redemption / Malcolm West had the whole nation standing at attention." (Photo: Kevin Winter/Getty Images For 102.7 KIIS FM's Wango Tango)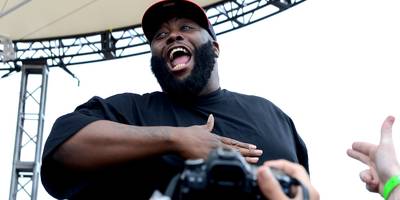 15 / 16
Killer Mike - Malcolm believed in bearing arms and defending yourself against anyone trying to take your life and Killer Mike lives by this mantra too. He told Noisey, "Personally, I refuse to relinquish my gun because I am a Black person. And the heritage that I have been brought up in is as a group of people that were brought here and served as kitchen servants, never paid for as long as we lived and we died. Some people say, "Well that didn't happen to you," but it did happen to my great-grandfather's father. I know who he was, I have pictures of him in my house. So for me, as a Black person in America representing a group of people that were brought here, I will never relinquish the basic right to protect my life, and I protect my life with a gun."(Photo: Alli Harvey/Getty Images for Spotify)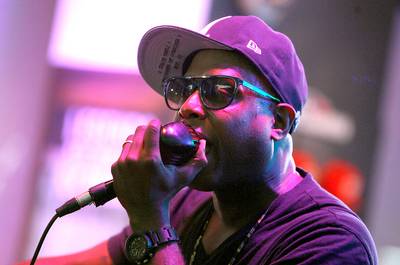 16 / 16
Talib Kweli - Talib Kweli has been on the front lines promoting Black positivity ever since he stormed on the scene in 1997 with Mos Def as the duo Black Star. Just like Malcolm, he stays fighting against police brutality and racism and stood with the people of Ferguson, Mo., after the murder of Mike Brown. Praising the revolutionary leader throughout his career, he raised the conscious barrier once again on "Rocket Ships" when he proclaimed, "I make algorithms that got Malcolm in 'em / God's favorite, I'm sick as a doctor's patient / We live in a cold world, my job is to rock nations / My occupation? Elation, a celebration of rebels / Raise the levels and the decibels."(Photo: Mike Lawrie/Getty Images)