This Is America: 20 Striking Photos From Two Weeks Of Peaceful Protests And Police Brutality
Hundreds of thousands took to the streets demanding justice.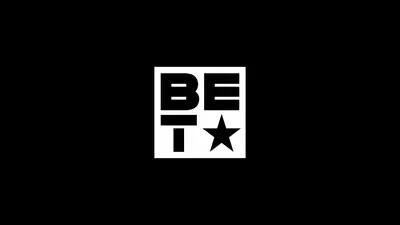 1 / 20
Say Their Names - An installation by Anna Barber and Connor Wright called "Say Their Names" depicts a cemetery in Minneapolis, Minnesota paying respect to the Black Lives lost by police.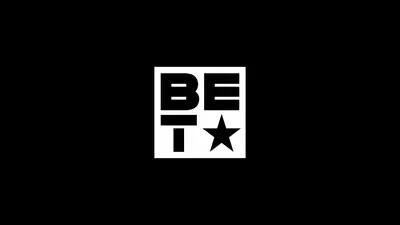 2 / 20
Defund The Police - A group of demonstrators lay out on a "Defund The Police" mural in Washington,, D.C. calliing for the budgets of police officers to be cut.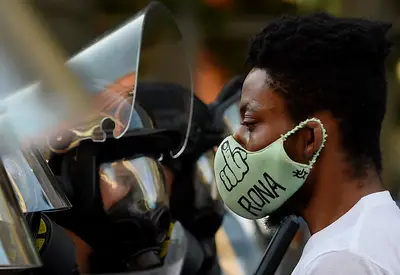 3 / 20
Eye to Eye - A Black protestor is faced eye to eye with a police officer as he sticks his baton at his throat during a protest in Washington, D.C.  
Photo By
Photo by Oliver Douliery/AFP via Getty Images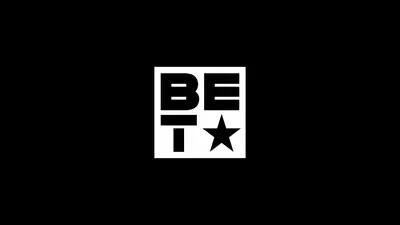 4 / 20
Hospital Kneels For Victims - Brigham and Women's hospital in Boston hold a powerful vigil on their lawn as they kneel to honor the memory of George Floyd and the racial injustices that are tearing down the nation.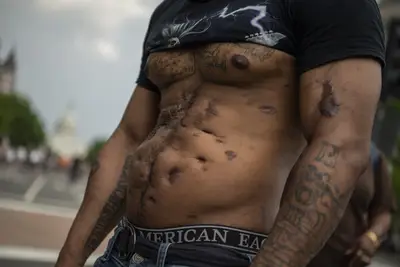 5 / 20
Gunshots By Baltimore - A gunshot victim and peaceful protestor marching to Freedom Plaza from Capitol Hill shows off the several gunshot wounds sustained in Baltimore.  (Photo By Tom Williams/CQ-Roll Call, Inc via Getty Images)
Photo By
Photo By Tom Williams/CQ-Roll Call
6 / 20
Cinncinati Store Front Paints Powerful Message - Cinncinati storefront paints a mural calling to save Black Lives, vote in the upcoming 2020 presidential election, and honor Black lives that have fallen at the hands of police and white supremacy. 
Photo By
Photo by Jason Whitman/NurPhoto via Getty Images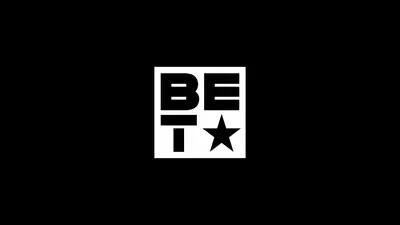 7 / 20
National Guard Called By The President - In Downtown Los Angeles, members of the National Guard speak to and watch peaceful protestors after being called in by the President of the United States.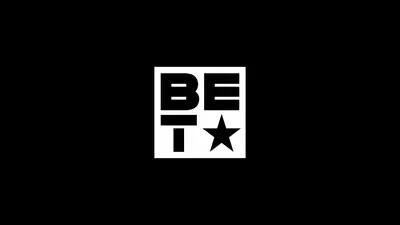 8 / 20
A Punch To The Face - A protestor is pinned downed by Boston police as the officer balls up fist in attempt to throw a punch.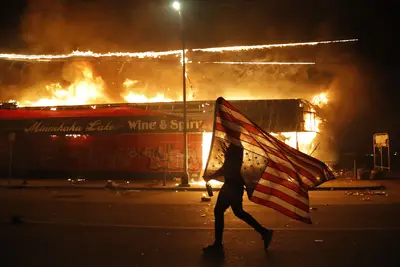 9 / 20
America Is Burning - As protests continue around the country demonstrators let their voices be heard for the fifth night on Saturday (May 31) and police ramped up their attacks on peaceful gatherings. The ongoing protests in 75 American cities, following the police killings of George Floyd in Minneapolis and Breona Taylor in Memphis, took a chaotic turn this weekend as police were recorded tear-gassing protesters in Minneapolis, driving NYPD vehicles through crowds in Brooklyn, spraying men and women with rubber bullets in Los Angeles and tasering a Black couple in Atlanta trying to make it to their home. During a press conference on Saturday morning (May 30), Minnesota Governor Tim Waltz, Minneapolis Mayor Jacob Frey, St. Paul Mayor Melvin Carter, and Minnesota Attorney General Keith Ellison took the stage together to share new information about the protests, and specif...
Photo By
Photo Credit: (AP Photo/Julio Cortez)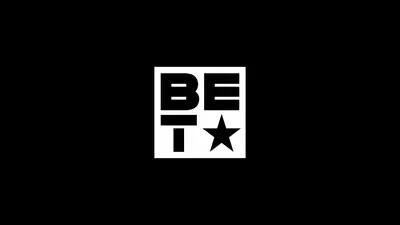 10 / 20
Hands Up, Don't Shoot - Demonstrators kneel before police during a nighttime protest in Minneapolis, where George Floyd was killed on Memorial Day.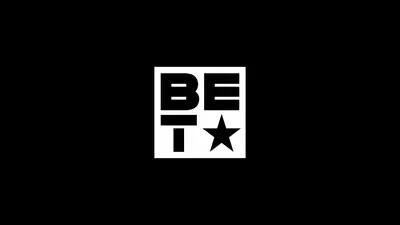 11 / 20
A Moment Of Solidarity - Some police officers in Ferguson, Missouri joined protesters to remember George Floyd by taking a knee in the parking lot of the police station.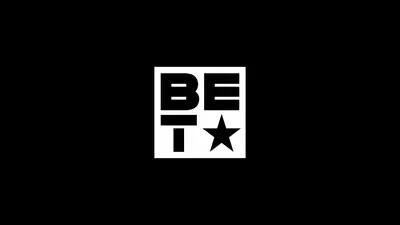 12 / 20
Take A Knee - A protester takes a knee in front of San Jose Police officers during a protest on East Santa Clara Street in San Jose, CA.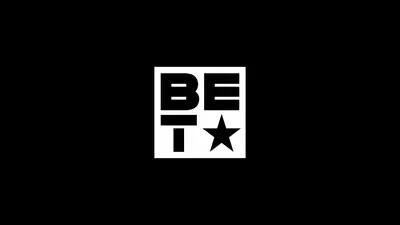 13 / 20
Dumpster Fire - San Jose Police officers move toward protesters as a dumpster burns on North 3rd Street in downtown San Jose, CA.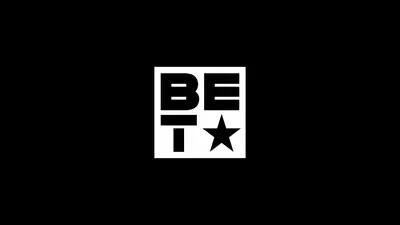 14 / 20
On The Upside - A protestor waves an American Flag upside — a symbol of distress — as they march through the streets in St Louis, Missouri.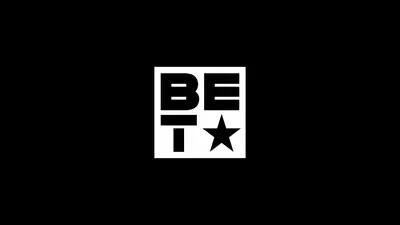 15 / 20
Watch It Burn - People look on as a construction site burns in a large fire near the Third Police Precinct in Minneapolis, Minnesota.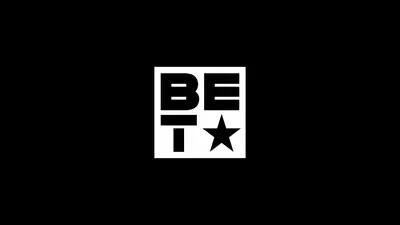 16 / 20
Disturbing The Peace - White people use a barricade to try and break the windows of the Third Police Precinct in Minneapolis, Minnesota, during a protest. Official reports and eyewitness video has shown that the violence and escalation of otherwise non-violent protests has largely been caused by white people and police officers.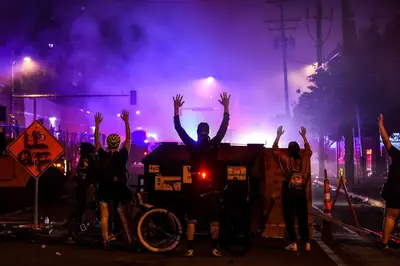 17 / 20
I Would Die 4 U - Protesters rise their hands up during a demonstration in Minneapolis, Minnesota. 
Photo By
Photo by Chandan KHANNA / AFP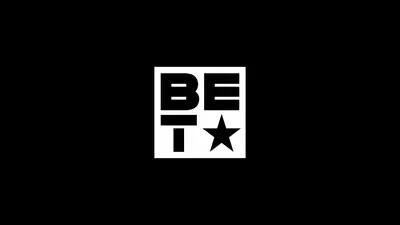 18 / 20
Blue Wall - Police in riot gear stand in formation during protests in Louisville, Kentucky, where Breonna Taylor was killed in her bed by police officers.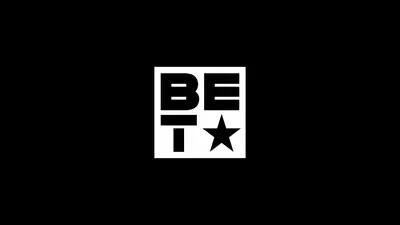 19 / 20
Hold The Line - Protestors continue to gather after nightfall despite a curfew being put in place in Louisville, Kentucky.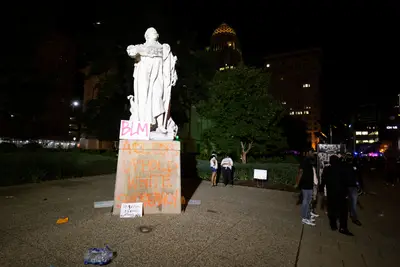 20 / 20
Rewriting History - A statue of Louis XVI stands in downtown Louisville, Kentucky after a protester removed its hand. 
Photo By
Photo by Brett Carlsen/Getty Images